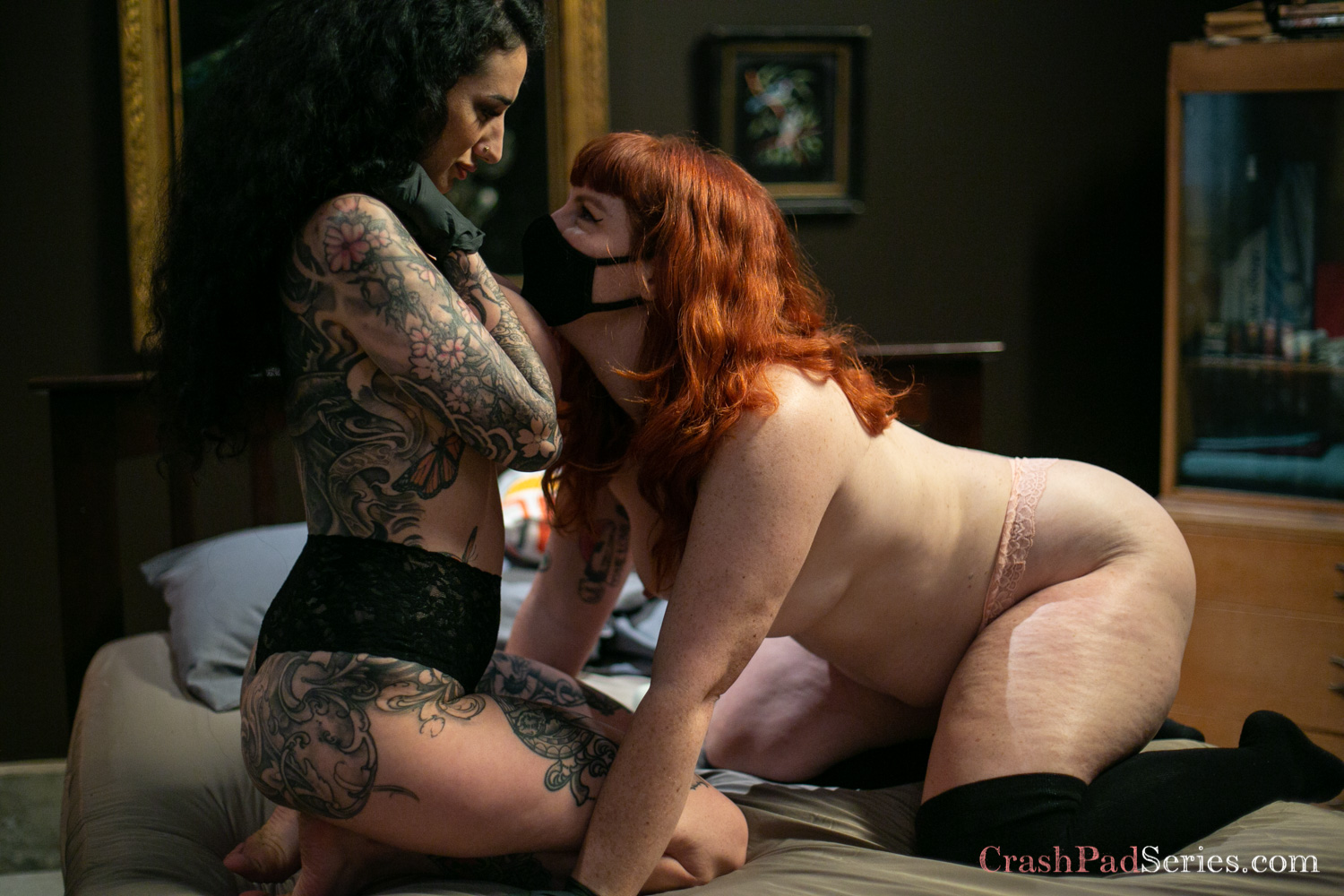 Porn Review
Crash Pad Episode 309: Arabelle Raphael and Barbary Rose
From Crash Pad about the episode
Arabelle Raphael and Barbary Rose break every rule
"This week, we join Arabelle and Barbary as they demonstrate the do's and don't's of proper social distancing. DO: Practice dirty talk, mutual masturbation, and use of sex toys as proxies (like when Barbary deep-throats a dildo)! DON'T: Do all those things thigh-to-thigh, while fingering and fisting each other, dripping spit all over yourself, before giving up and just making out. Don't, uh… don't do that. Now if you'll excuse me, I'll be in my bunk, sheltering in pussy. Place! I meant place!" – Keymaster

From Crash Pad Series
*But seriously, we do hope you're all staying safe, and enjoy this fun scene!
Click here to go to Crash Pad Episode 309
If you know me, you know that Arabelle Raphael is my favorite sex worker. I've reviewed a few of her scenes with Crash Pad, like this one with Nenetl Avril or this one with Devorah. Arabelle is not only someone I think is a great business person, but to me it's important to see "non traditional" beauty in erotic places. When I say "non traditional" I just mean not the thin, Caucasian standard of beauty. Seeing someone who has a bigger nose and is curvy with big tits like myself being sexy, and having other find those things sexy was inspiring when I was making a name for myself with sex work. MY dream is to work with her one day, so we'll see.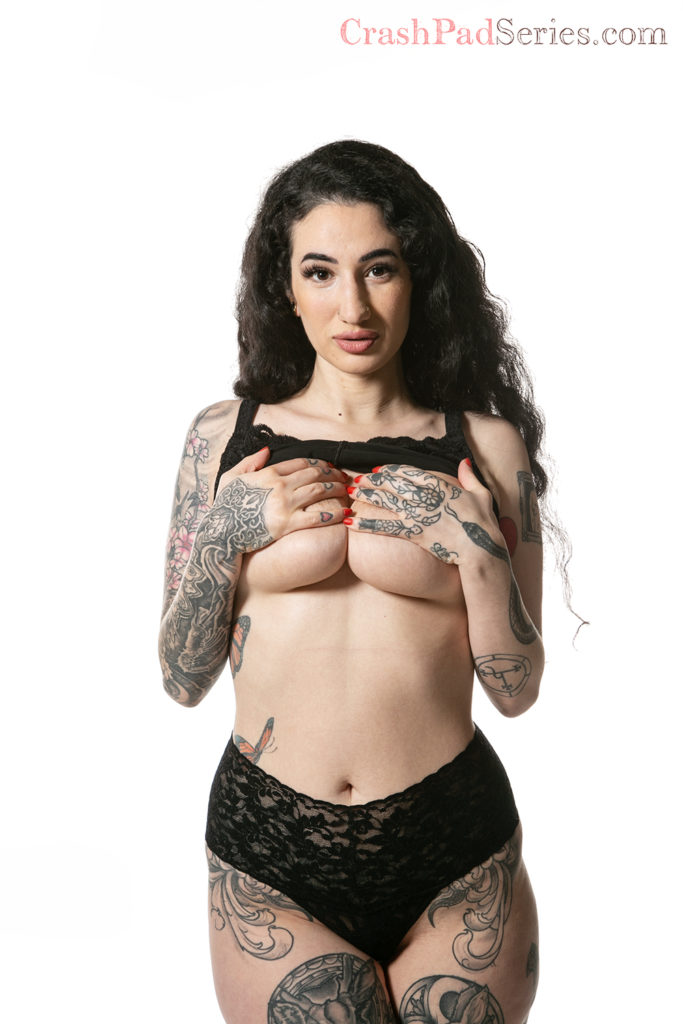 I've also reviewed Barbary Rose before in this scene with Maxine Holloway and this one with Bella Rossi. I love the energy she brings to a scene, because it looks like she's having a great time. Although who wouldn't at Crash Pad!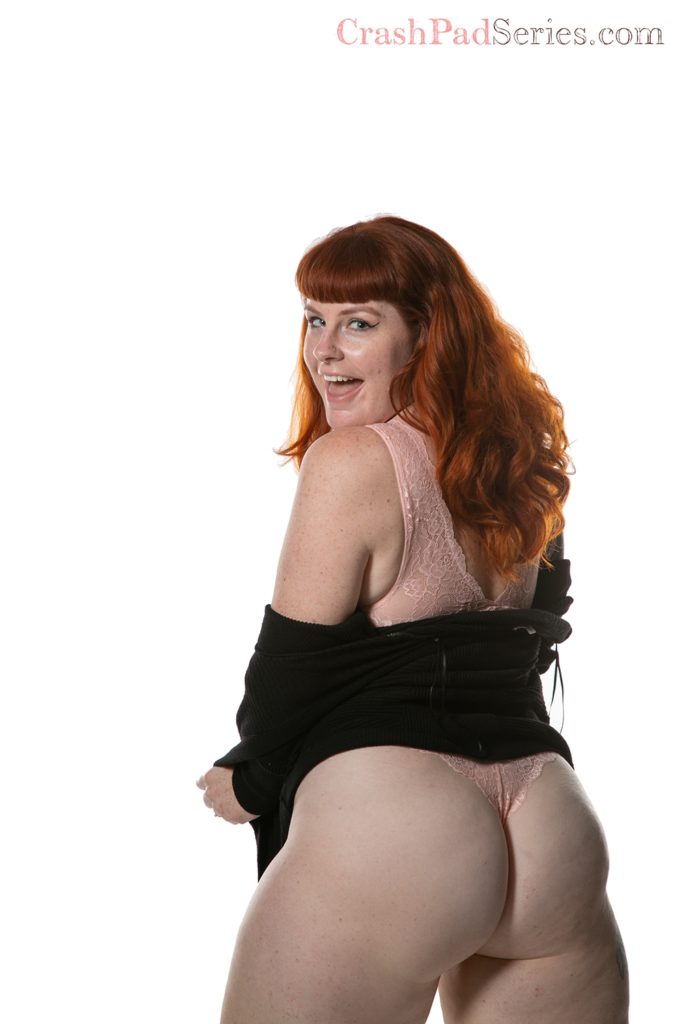 While I know Femme for Femme queer porn is common, it's directly reflective of my desires and it's nice to see two femmes creating erotic content without the cis male gaze in mind. I'm excited to see how it pans out, especially with the quarantine theme. Especially to know that they are both actually queer, and not queer for pay feels nice to support. Not to ruin anyone's fantasy but a lot of "lesbian" porn is made by straight cis women for straight cis men.
Have you ever heard of the rules of the internet? Rule 34 says if it exists there is porn of it. The social distancing and face masks are no exception. People have those fetishes to begin with, and now it's going to be heightened because it's currently in the popular vernacular. So the scene negotiations take place with a quarantine spin. Barbary Rose dons a mask, and Arabelle breaks out the safer sex supplies of gloves and then they start touching each other. Gloves are hot because they can change the sensation of your hand, and smooth everything out if you insert fingers into delicate holes. So the gloves are double duty, a hot reminder of playing safe and adding a new sensation to hand play.
Click here to go to Crash Pad Episode 309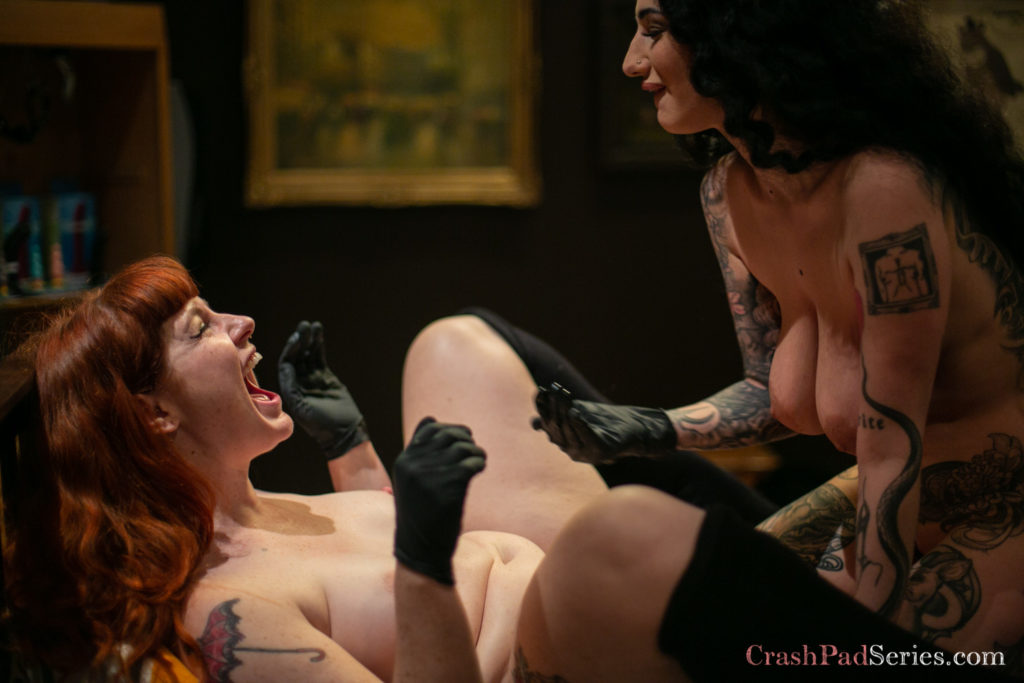 The mask adds a kink twist because Barbary can't kiss with it on, so dirty talking her desires of kissing is hot because it's being denied. So think of any kink of touch denial as kink play if you live far from your partner and make them work for the reward of an orgasm. Porn can be a great place to get ideas of new things to try or new games to play. Use porn as a way to expand your imagination especially now that play parties are on pause.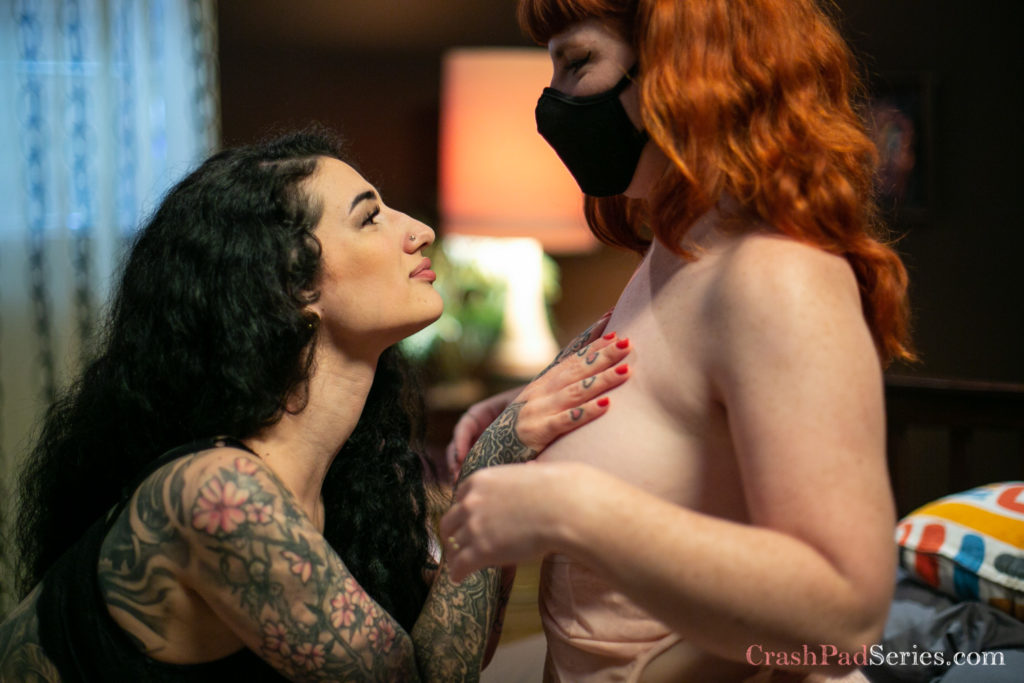 Mutual masturbation is a great way to sexually connect with your partner without touching them. It can be done side by side if you're in the same place, or digitally on a video chat. Quarantine will never stop orgasms!
If you're socially distancing and staying home then treat yourself to the best toy out there, a magic wand. Then use it while your partner dirty talks to you, and if you need dirty talk ideas check out Crash Pad Episode 309 or more ideas for dirty talk here.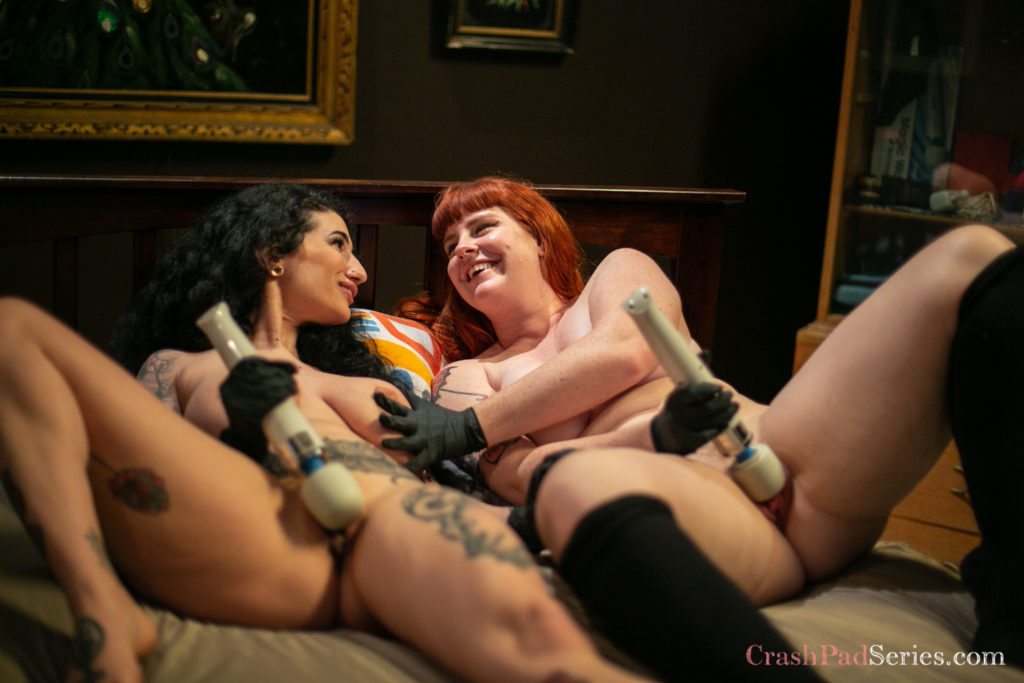 Crash Pad once again proves how hot blow jobs on aftermarket cocks are hot. They are the inspiration behind this post. Wanna make it even hotter? This dildo helps the receiver feel the suction that the cock sucker is actually giving!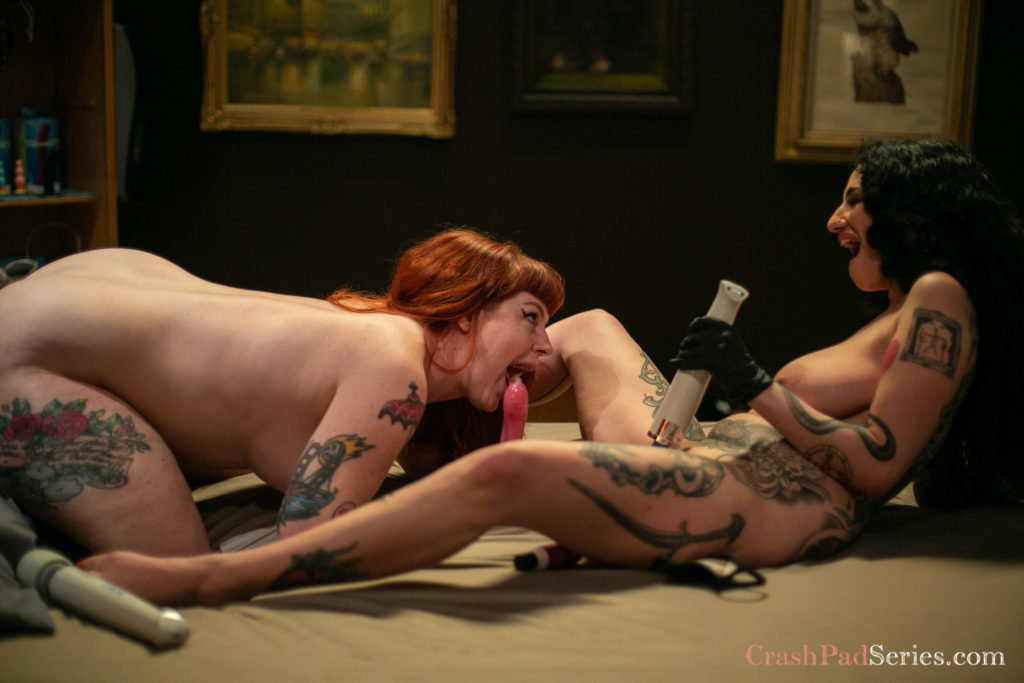 So go forth in your quarantine and masturbate and support porn creators! Click here to go to Crash Pad Episode 309
Wanna support me? Join my onlyfans here