From CrashPad. (if you want to know more about Crashpad Click Here)
"Nenetl Avril seems a bit disingenuous whens she tells Arabelle Raphael she's never fucked a girl before. After being lured in by a Craigslist post, Arabelle isn't buying it either. She gags Nenetl with her panties and almost making her come… but not quite yet. Nenetl's a greedy little liar and can only come when Arabelle says so. After sitting on her face and fucking her with a strap-on, Arabelle gives in to Nenetl's bratty pout and lets her scissor a Magic Wand with her. This is one Casual Encounter worth remembering!"
So if anyone knows me, they know I have a Huge Lesbian Crush on Arabelle Raphael.
They are just smart and sexy and take no shit. Total perfect babe and I'm excited to watch this scene. They're turn ons in their Crash Pad bio seems like I stand a chance. So if you're ever interested in a confident, tattooed, glasses wearing, sex worker Call me!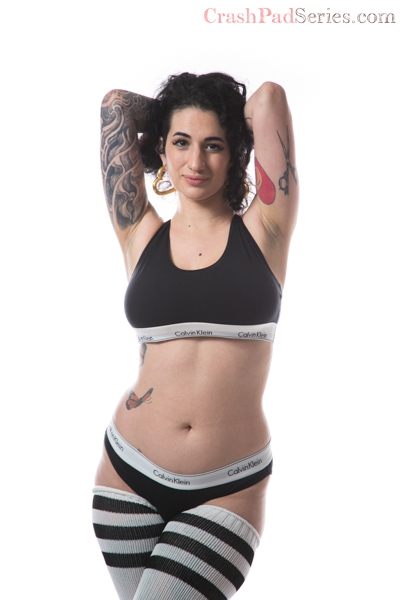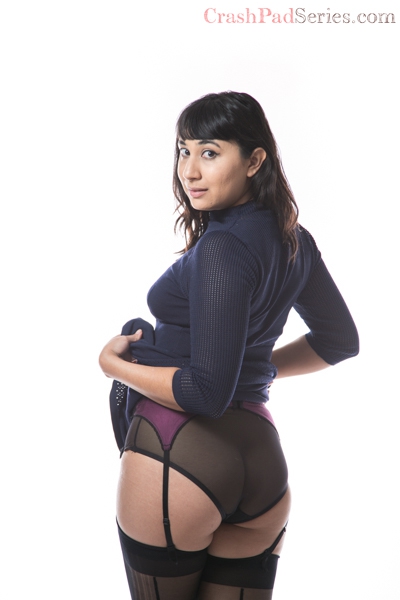 Nenetl Avril is a newcomer to Crash Pad and I'm excited to watch anyone who is also disappointed they don't wake up a mermaid every day. I feel you!
So if you haven't seen,

AORTA films

next scene coming out is Mean.
Which is a similar role play with an inexperienced "straight" girl who gets to experience queer sex for the first time. Mean is a little more, well, Mean. But you might recognize a familiar face in Mean. But needless to say, I love this role play.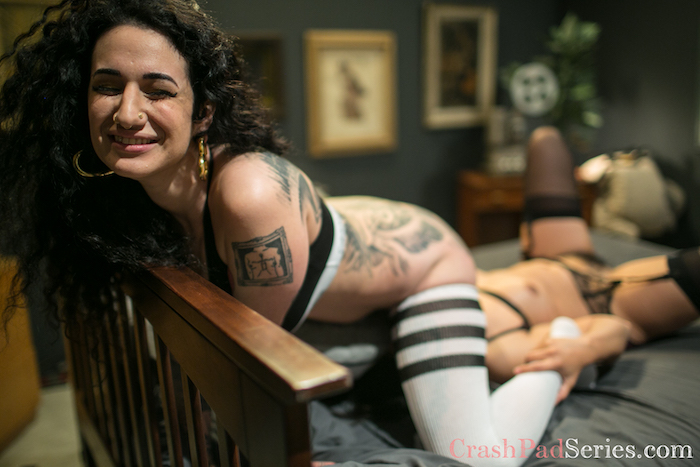 It's so sexy, and playful watching Nenetl Avril say that she's never been with a girl while seductively positioning her body and wearing sexy lingerie. Then Arabelle Raphael takes control of the situation and shares she doesn't believe it's Nenetl Avril first time. Then a giggly sexy encounter ensues. Until Arabelle Raphael shoves Nenetl Avril's panties in her mouth. Tease and denial can be really fun, and adds so much anticipation it makes everything more intense. More arousal means stronger orgasms.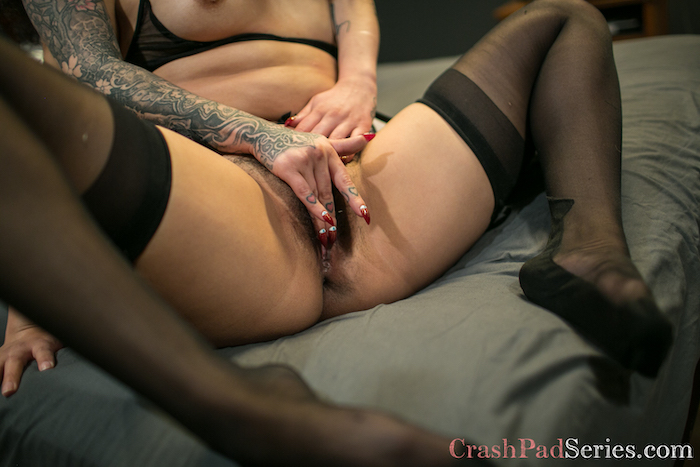 Sex is amazing, it can be serious, transformative, playful, fun, and whatever else you make it!
It's amazing the range of experiences Crash Pad Series puts out. And again the myth of having to have short nails for Queer sex is busted. Just use the pads of your fingers on a vulva if you have beautiful claws.Plus #femnNmegoals with those amazing nails!
Rubbing the mound and the vulva with the palm of your hand is a great way to warm a pussy up. Give that pussy a nice handshake! Especially before penetration.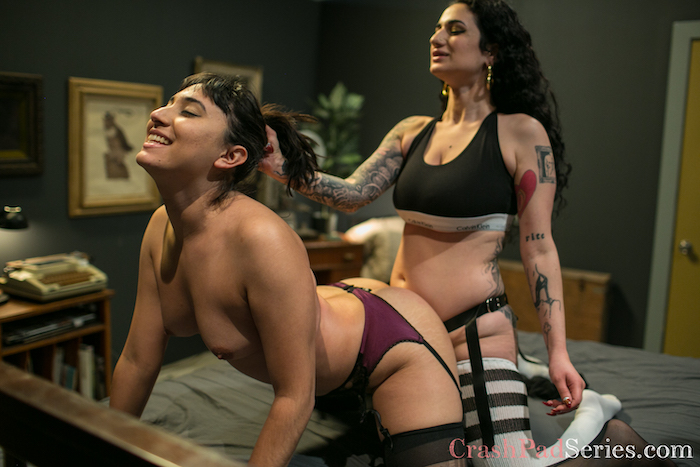 Always remember to ask for what you want during sex.
Your partner isn't a mind reader, but I'm sure they're happy to please. Nenetl Avril asks Arabelle Raphael to pull her hair and she happily obliges. When you're pulling someone's hair make sure to grab a fistful & not a tiny piece. That can hurt in a not so fun way. & the nape of the neck has a ton of nerve ending that can really feel great with hair pulling. Arabelle Raphael has the technique down pat.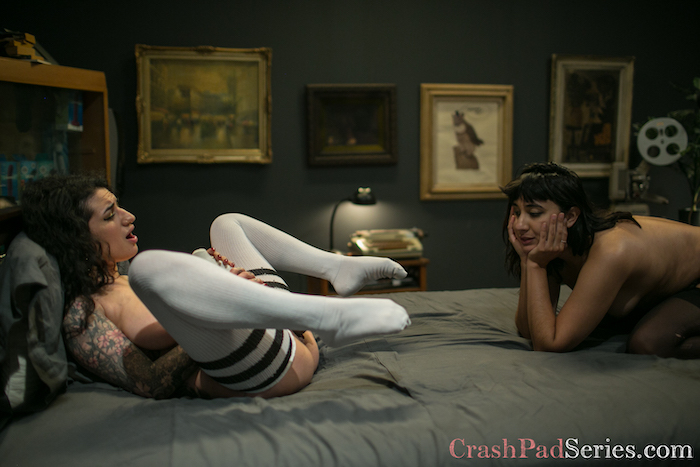 Watching Nenetl Avril beg to share the magic wand with Arabelle Raphael is amazing.
They have great chemistry together and I would watch another scene with them! Ends with some tender kissing and I think this was my favorite Crash Pad Series scene.