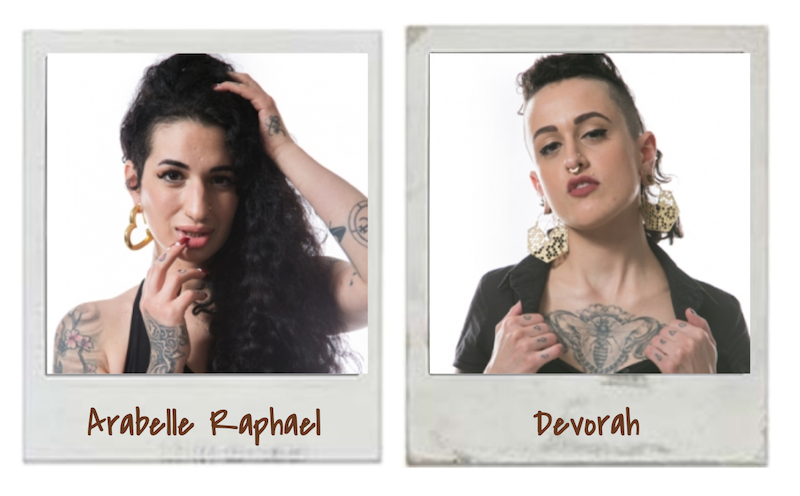 Porn Review
Crash Pad Episode 237: Arabelle Raphael and Devorah
"When a client no-shows for their doubles booking, sex workers Arabelle Raphael and Devorah don't let a good bed go to waste. Arabelle comes with a plug in her ass and Devorah's thick strapon in her mouth, the two grind out simultaneous orgasms off one Magic Wand, everyone gets their pussy licked… let's just say they're very busy bees." – Keymaster
So let me start by saying, just the fact that they call them sex workers and not any other derogatory slur is refreshing.
Sex work is real work. We need to stop making it taboo and protect sex workers.
Now let me swoon over the stars! I have a huge crush on Arabelle Raphael. She is the stoner femme of my dreams. Her bio makes me swoon ever harder, so to say I was excited to watch this is an understatement.
And anyone who calls themselves a witchy femme is going to be perfect in my eyes. I had the ultimate heart eyes watching these two together.
I loved the chemistry between them.
Seeing two femmes just laugh and giggle and enjoy each other is always top of my viewing list. And these two are just fun to watch. Plus the lingerie is on point! This might have been the most playful BJ I've ever seen. Arabelle's lips look amazing wrapped around that femme's cock.
My favorite toy in the world makes an appearance. Hello Magic Wand!
I think using a magic wand during butt play is the best sensation in the world. She cums with a butt plug in, magic wand on, and Devorah's cock in her mouth. Seeing authentic orgasms, and chemistry is so amazing to watch in porn.
Sharing the magic wand to orgasm just shows how amazing this toy is. It's enough for one or two! but the most adorable, real moment is when Arabelle says she's going to pop her butt plug out. I've been there. Their communication is great and they check in with each other to see what they prefer and it doesn't take them out of their head space. Also I'm pretty sure they're using the NY Toy Collective's Carter Dildo and I approve!
I love seeing gloves in porn.
I think they're an under rated and under used barrier. Especially in the backdoor, it makes hands feel so smooth and sexy. If you've never tried gloves try it, it basically turns your hand into a sex toy.
So all in all this episode was packed full of chemistry, playful giggles, and sexy femmes just getting each other off. What's not to like.