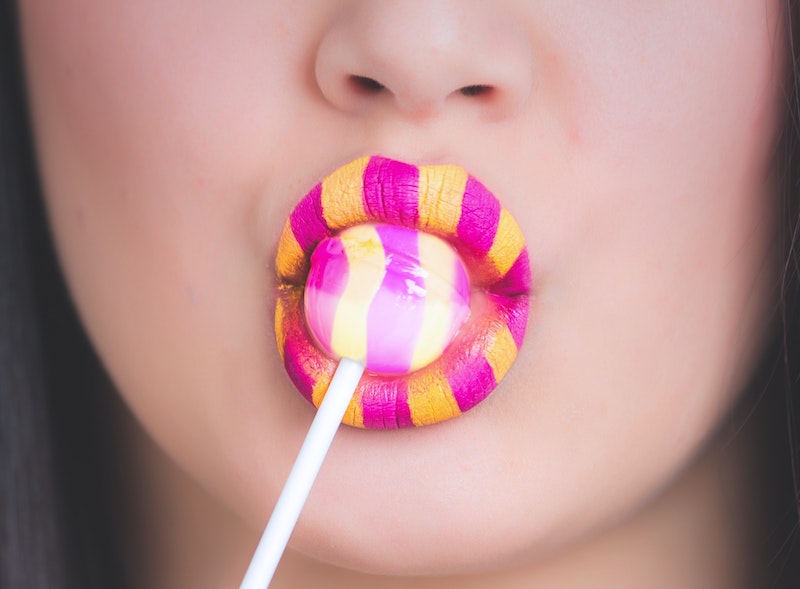 ​
There are tons of BJ tips for factory installed cocks out there
I teach a ton of workshops in fact for people looking to perfect their techniques. But what about the people who want to perfect their tips for those aftermarket cocks.
​Enthusiasm!
This is number one for a reason. Your attitude when you initiate a blowjob should be that you love to do this and you enjoy giving them one. If you love to do it and you show enthusiasm for it, your partner will be super excited. Don't be shy. Tell them how much you'd love to give them a blowjob. Whatever you do, you just don't want to come off like you feel you have to give him a blowjob and that it's an actual job. Enthusiasm is such a simple blowjob technique, yet it's so powerful.
Take it seriously.
If you have someone's cock in your mouth, you need to take care of it. Treat it like the grand and powerful tool that it is, regardless of whether it came from a factory or not.
​Use your hands.
Use your hands to stroke and caress other areas of their body. Some areas to focus on are chest, nipples, and inner part of their thigh. Anywhere the skin is really thin is great for caressing because the nerve ending are close to the surface.
​Make it wet.
The look of a wet drooling mouth is a turn on for most people receiving a blow job. It also helps the dick slide back and forth. Feel free to add flavored lube to keep it interesting for you. My favorite is any of the Sliquid brand flavored lubes, they don't get sticky!
​Make eye contact.
Look up and gaze into them once in a while and lick the tip. It will drive them nuts. It also creates a more intimate feeling.
​Give Them a view to remember.
Show off a bit, wear your sexiest lingerie, or touch yourself to show how much you're enjoying yourself.
​Ring the back door.
Ask first! don't ever surprise anyone with butt stuff. But a nice well lubed finger in the back hole can add some great sensations. Want more info on what to do with the backdoor, check this post out.
​Communication.
No tip is fool proof, the only thing that is completely fool proof is asking your partner what they like.
​Make some noise.
Don't underestimate the power of a well timed moan. But it's not just for your partner, making noise can turn you on more too. Really let go and show them how much you're enjoying their cock in your mouth.
​Watch Porn for the Theatrics.
They certainly know what looks good. Pick up some tips on how to move your head, drool, etc. Gay porn is an excellent place to pick up blow job tips (more penis = more potential), or Queer porn like Crashpad.
​Compliment your partner.
Think about it: It turns you on when they says they like what you've got going on, right? So do the same. Words are incredibly sexy and powerful.
---
Toys to add extra sensation for people with Vulvas
Fuze Dildos.
They have a textured based so you can rub the person who is receiving the BJ. It has a place to put a bullet if you want to add vibration for them also. It comes in 2 different sizes so you can pick your poison.
VixSkin Mustang Royale.
The curved base with the subtle pressure points is designed to cup the vulva of the wearer and apply a little extra pressure in all of the right spots. It is also a realistic representational shape and color so that can add some visual stimulation for both partners.
​"Strapless Strap-Ons"
The name is slightly misleading because realistically adding a harness will make this toy stay in place in a more realistic and usable way. But with that being said these toys have an internal part for the wearer's front hole. When giving these toys a BJ you can actually tug on the wearers G-Spot which is an effective and enjoyable sensation for most.
Seamenette Pop.
If Realistic representational cocks are your jam then this one might be a winner. Its specially designed inner tubing and pump puts the wearer in charge of their own ejaculation, be it semen or lube. The Pop is great for insemination, roleplay, and gender expression.