So you want to try Anal?
Anal sex can be a fun new activity for people. The taboo nature of it, is a thrill in itself. Ultimately the area is full of nerves that will get engorged when we get aroused so it is a pleasure center in the body. Contrary to popular belief, anal sex should NEVER. EVER. hurt. There are plenty of tips out there to distract from the pain, but the pain is your body's way of telling you to slow down, or try something new.
Anal sex should never ever hurt. Period.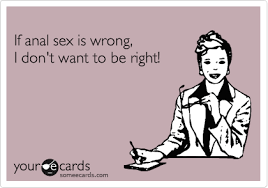 The best place to start is with some erotica. The brain is our largest sex organ. Getting your juices flowing by reading some erotica is a really fantastic way to get in the mood. This can be done solo or you can take turns reading to each other if you're in a relationship. There are some great butt sex erotica collections. So relaxing in a nice warm bath, with a scented candle will help relax your body and mind and get you turned on.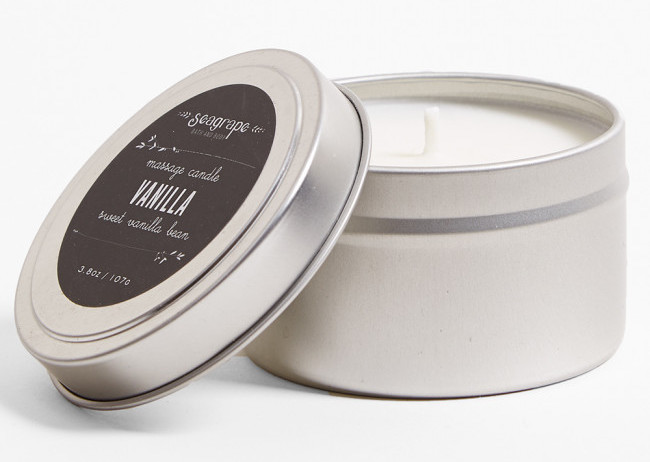 My favorite candles are any of the Massage Candles. They burn at a low temperature so you can pour the warm oil directly onto your skin from the candle or into the bath for some aromatherapy.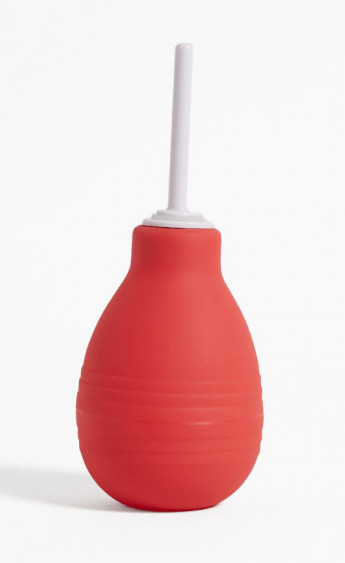 Now that you're excited to put things in your butt and turned on and relaxed lets quickly touch on the "dirty" factor that keeps some people away from anal play. There are some enema bulbs that are nice and simple. Simply insert the nozzle, squeeze, and remove the nozzle, then expel the room temperature water. You can do this a few times until the water runs clear. Then just give yourself 20 minutes to 2 hours to let the tissue heal a bit. Whenever you feel comfortable. Just listen to your body. Ultimately we are adults and listening to our body is going to give us clues. Poop isn't stored in the rectum so it usually isn't an issue, the enema will get rid of any particles left over but we know when our stomach is upset and we can feel when we have to go. So if you feel that way then maybe right then isn't the time to explore your nether region.
So now you're turned on, relaxed, prepped. Now what?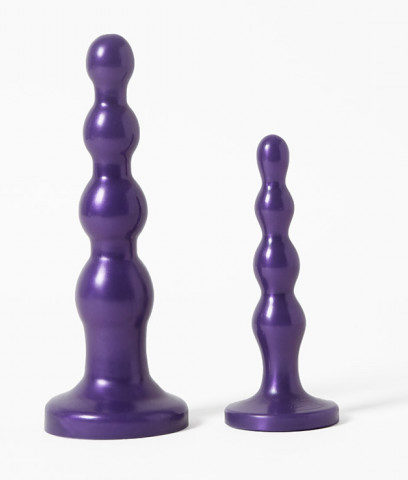 If you're with a partner some rimming, or the act of using the tongue and mouth on the anus, is a great warm up. If you're alone, using fingers and warming up the area and exploring that way is a good start. One of my favorite toys is the Tantus Ripple.
It is a silicone toy so you don't have to worry about it absorbing any bacteria, you can boil it for a few minutes to sanitize it. But washing it with mild antibacterial soap or a toy cleaner will keep it safe to use in the body. The reason besides it being silicone that it is one of my favorite butt toys is that the beads gradually get bigger so you can do some exploration with what you can fit. If you can only get one or two in, that's fine. Take your time and get used to it. Anal sex isn't a race with a finish line, just getting one bead in might be enough stimulation for you. If you do get multiple beads in and use it in a penetrative motion the way your sphincter flexes around the toy actually mimics the way the sphincter moved when you orgasm so it feels really great. The best part of the Ripple is that the base of it is flat so you can throw a vibrator at the base of it and feel it transmit all the way through.
The Sola Syc Wand is a favorite to use with the ripple because the broad shape of the head lays nicely and transmits the vibration through the ripple. If you're a person with a clit exploring anal sex then you can even use the vibrator on your clit to help relax you and distract from any uncomfort you might feel.
The most important thing you can have with anal exploration is Lube.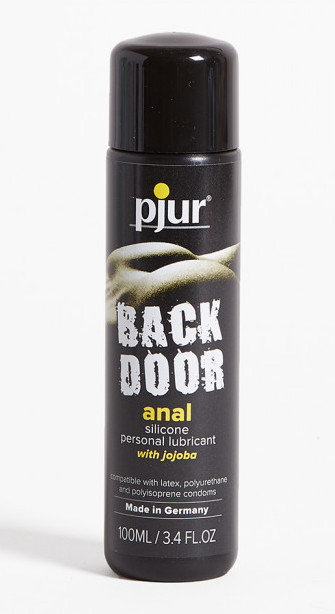 There is never too much lube with anal sex. The butt does not self lubricate. And you never want to enter the back door without lube. Rips, tears and a whole host of problems will come without the use of lube.
Pjur has a great anal lube, it's a silicone lube that contains some jojoba, which is a natural muscle relaxer. Silicone lube is a great option for anal sex, but only with skin to skin contact, or with gloves/dental dams/ or condoms. Silicone lube should never be used with a silicone toy because the two bind together and make the toy fall apart. Silicone is great for anal play because it doesn't get absorbed into the skin, so not having to reapply is really great for anal play. Hybrid lube for silicone toys is a great option. It's a water based lube, with a small amount of silicone to keep it nice and slick without having enough silicone to ruin a silicone toy.
Sliquid Silk is one of my favorites. The brand doesn't contain any chemicals to harm the body. It's one of the most gentle lubes for your body.
Now that you have all the tips and tools! Go forth and enjoy ANAL!