From Crash Pad about this episode:
"Space babe Vivienne Vai brings some QTETOC (Queer Trans Extra-Terrestrial of Color) representation to the CrashPad, phoning home to send dirty pictures across space – and who knows, perhaps even time itself! Getting off with an Ovipositor Dildo and a Magic Wand (the best vibrator in the universe), Vivienne's sure to set your sex drive to warp speed."
I'm a fan of Vivienne Vai.
Their Episode with Miss Yum is one of my favorite Crash Pad scenes. It just seems super fun and playful, so I hope this new scene is just as fun and playful. Vivienne Vai sums up Crash Pad Series best when they say "It's always been validating to feel an affinity with the Crash Pad characters, to see myself and my friends, lovers and crushes reflected in their bodies, their skin, their gender expressions, desires, stories, the ways they move and fuck, and their generosity and perversion in sharing it all with an audience — and all of it is so damn hot."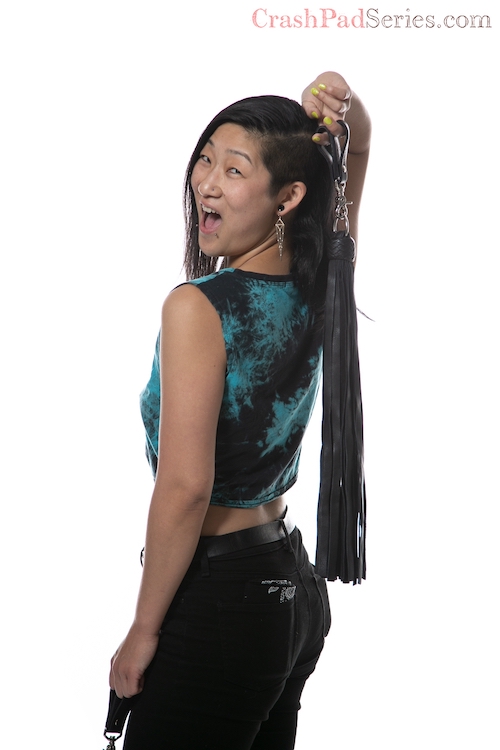 I love Vivienne Vai's outfit.
One of the most interesting things is that the Crash Pad Series performers pick their own outfits, so you really get to see folks personalities with what makes them feel sexy. Their outfit is giving me Team Rocket vibe. I've also been playing a lot of Pokemon, but this brings up the point that people get what they want from things. Which is amazing! Humans are so varied and interesting.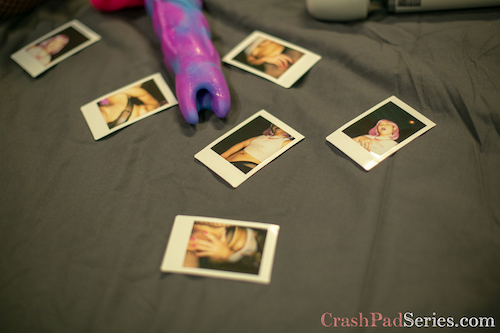 Really interesting way to include a critique of gender in the lens of talking to someone from another planet through a device.
Creative way to let people know that gender roles are silly. I just got an instax, and I'm excited at all the possibilities for new ways to take dirty pictures. Variety is the spice of life. It's also super cute to see Vivienne Vai take sexy pictures while video chatting someone else.
As someone who cams this is a fun thing to do. Taking dirty pictures can be great solo foreplay. You put yourself in a sexy mindset, you run your hands on your body, and you find all the sexiest places on your body to show off. Nothing could be better!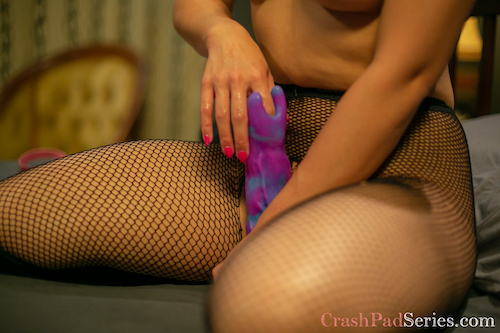 Having your partner watch can add an extra level to solo play.
Knowing your partner is getting turned on watching you can enhance your experience. Try out your voyeuristic fantasies! Props like outfits, and sex toys can greatly enhance a scene. Check out more of my mood setting tips here. And I'm not going to even go into how much i love the Magic Wand. Just read this here!!
I love that the Ovipositor dildo matches their aesthetic. It's that important attention to detail!