​
Head Over Heels Pheromone-Infused Bubble Bath
Nothing is more romantic than soaking with your sweetie in super fluffy bubble bath. Warm, silky water with the fragrance that pleasures you the most. Head Over Heels is infused with arousing pheromones and essential oils that put you in the mood, and make you feel sexy.
Get it here, here, or here. There are different scents so you can pick your poison!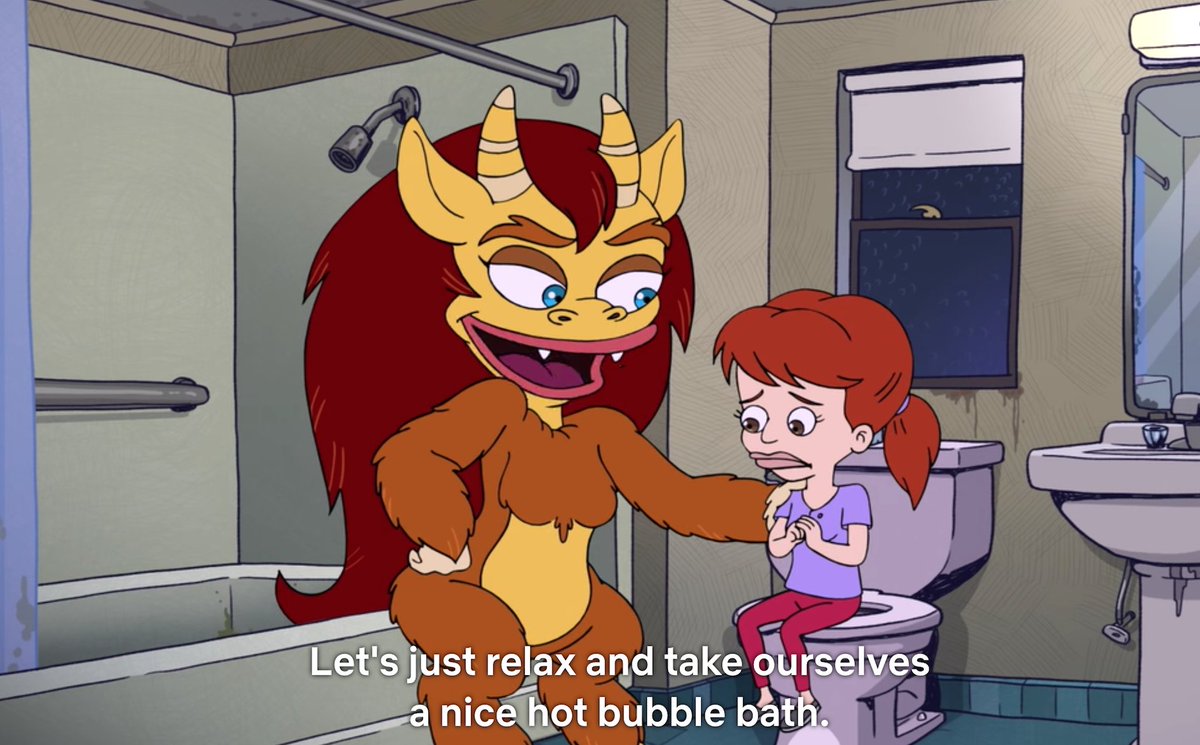 Initial Thoughts:
I really love Sensuva as a brand because they put out really great products. I've tried their On stimulating oil, as well as their warming body products that I actually found to be tasty. Which is unusual for me, because I hate how most flavored products taste.
I also love pheromone products! I'm not sure the science behind it, but even if it just gives you a confidence boost, who's complaining? Read more of thoughts on pheromones here!
Baths are about as polarizing as cilantro. However, I am a loyal "bath person," and I love to add toys and accessories to my bath time. There are elements to the perfect bath however. I don't like wasting fancy candles if the scent is just going to mask my bath products. I don't like having to shower off after relaxing in a tub filled with essential or massage oils.
There aren't a ton of adult bath products; for the most part, bubble baths are formulated for children. The adult ones I've tried have been too greasy, too expensive, left behind suspicious particles, or generated disappointing suds.
Pros: The Sync does not fail to deliver. It covers all the bases for a good toy.
The scent is nice but not over powering. Sometimes when things have pheromones in them they can have a chemical kind of smell which this did not have. The bubbles were fluffy and full and left a nice light scent on my skin.
My partner did like the scent but I can't confirm or deny if the pheromones did their thing. Either way I felt sexy, moisturized and got to spend some quality time with my Waterslyde.
I never step out feeling slippery or like I may leave oil stains on my bathrobe. I simply feel clean and quenched and lightly scented. It also didn't leave a greasy ring in my tub.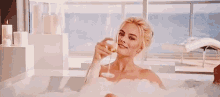 Cons: I honestly didn't find any cons.
I loved the scent, the amount of bubbles and the light smell it left on my skin. The only con I could think of for folks is the glycerin in it. If you're sensitive and have a vulva it might possibly give you a yeast infection or UTI. I'm prone to both of those things and didn't get one, but just a warning!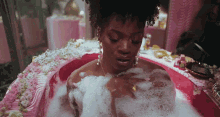 What kind of person would hate bubble bath? If you want to help yourself create a sexy space this will definitely help you. It adds softness to your skin and a nice light scent as well.
Get it here, here, or here. There are different scents! Which is a personal preference. Pick your poison.
I was given this product by SheVibe for an honest review. All thoughts and opinions are my own.