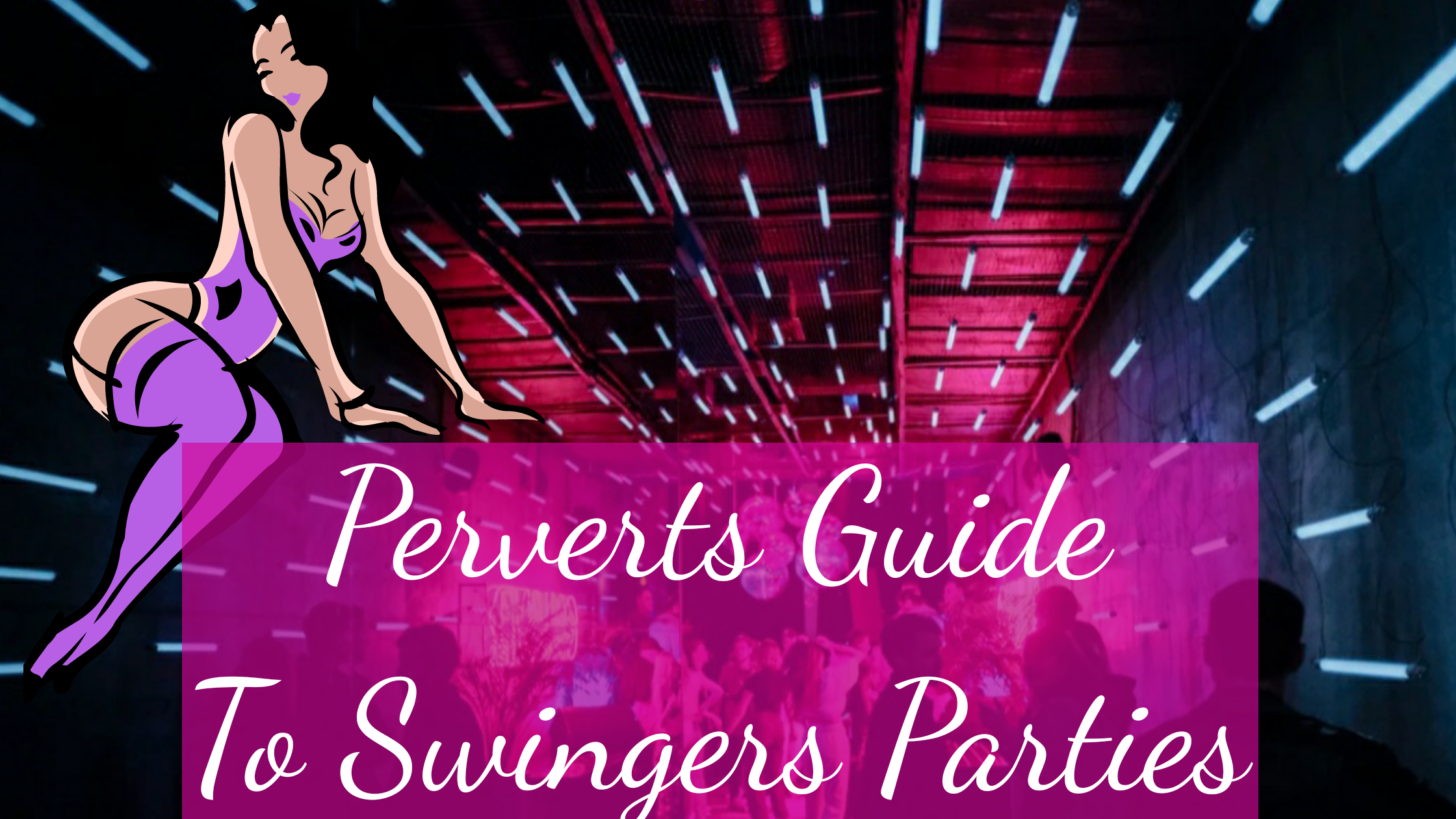 Sex parties are becoming more in more popular. But keep in mind, that swinger parties have captivating curious couples and singles alike since the 1960s. In fact, 90% of people said swinging helped to improve a relationship in trouble. While the payout for pleasure is great, attending your first ever swinger party can be nerve-wracking. There are a lot of misconceptions about what swinger parties involve. Fortunately, I'm here to help sort fact from fantasy from my own personal experience so you don't have to go through trial and error.
Ask yourself why
Before you dive head first into finding your first swingers club ask yourself this question.
Why do you want to do this?
Maybe a partner or a close friend has done this before and they want to share the experience with you? Or perhaps you're just looking to mix things up? Take a second to check in with yourself. How are you feeling? Are you excited? Maybe a little anxious?
Concerns about swinging and casual sex in general are pretty common when you're first starting to explore, so don't feel bad if you find yourself wrestling with a few concerns of your own. Just make sure you are exploring because you want to explore and not because someone else is pressuring you into it.
There are plenty of experienced sex party-goers who still feel nervous before every party. Give yourself permission to feel nervous or awkward. One of the best ways to get past your nerves is to talk to people at the party. Don't hesitate to tell folks it's your first time. There are typically plenty of nice people who would be willing to help you feel more comfortable.
Consider what you're looking for, and your boundaries
What experience are you looking to get out of this party? What would make the experience be fun and exciting for you? Some things to think about when you're first starting to explore.
Are you looking to explore your sexuality? There are lots of queer friendly spaces that are perfect.
Are you looking to to play with couples or only singles.
Any specific acts that are on or off the table for you (for example, using toys, anal sex)
Showing up at a sex party doesn't mean you consent to any and every activity taking place. You may be invited to play and there might be certain activities that you're going to want to say no to. If saying no is in any way tricky for you, practice saying it beforehand. Even a simple polite phrase like, "I'm really flattered by the invitation, but I'm not interested." can go a long way.
Finding your first party
Swinger parties are becoming more popular, which means there's more and more variety in the parties themselves. Take some time to research the specific party you've had your eye on. Finding out the rules of the party is important because each one is different. Things to take into consideration
Is it meant for couples only?
Is it organized around a certain theme or activity (like group sex or BSDM)?
Do the organizers of the party mention consent, safety or etiquette
I would highly recommend against any party where the rules aren't clearly communicated, or where consent and safe sex isn't mentioned. Rules create a safe foundation for everyone to have a great night! These kinds of questions will help you figure out whether or not you feel comfortable attending.
For example, almost every swingers club or private party has a ban on phones or recording devices, for obvious reasons. What you do in the privacy of a swingers club doesn't need to be broadcast elsewhere.
Swinging has it's own language
When you learn the lingo it can help you communicate with other couples and understand what they're looking for as well as communicate your boundaries better.
Here are some key phrases you might hear at a swingers party:
'Play' is another word for any type of sexual activity.
A 'hard swap' is what happens when two partners swap with one another and typically have penetrative sex.
A 'soft swap' is when you swap partners with someone for play that doesn't typically involve penetrative sex.
A 'unicorn'is a single woman attending a sex party.
Voyeurism is watching people engaging in sexual activity. Ideally with their consent.
Exhibitionists are people that enjoys having sex in public (for the pleasure of Voyeurs) but doesn't necessarily swing.
Closed-door swinging is swapping partners and having sex separately in different rooms (although normally in the same building).
Same room swinging is swapping partners simultaneously in the same room. This might include both a full- or a soft swap.
If you feel at all confused during the party, or even when doing research about different parties, make sure to clarify things by asking someone. This can actually lead to great ice breaker conversations and help you feel more relaxed. After all, anyone was a newbie once! Checking out others Swinger stories and get fantasy ideas as well as make sure you know what each term might mean before interacting with folks in the lifestyle.
A Swingers Party Isn't an Orgy
While it can be an orgy, you're going to have to do a lot of communicating to get to the point of having that many people consent to having sex together. Keeping your fantasies in the realm of reality when you're going to an IRL space is important. Expectations can be toxic –especially when we're short on information or first-hand experience. So let's trade expectations in for a bit of perspective.
Typically an orgy involves one big group of people having sex with each other, while swinging involves lots of little groups 'playing' with one another. In fact, sometimes people at swingers parties don't actually end up having sex at the party. Enjoying the voyeurism of watching other people can be enough of a draw for some.
Rejection happens
Everyone has different tastes that depend on a huge number of variables. And attending a swingers party doesn't mean you're happy to have sex with just anyone. But this does mean that someone might reject you while you're at a party. Or that you might have to reject them. Don't let it get you down. It happens to everyone and it isn't personal. The beauty of a swingers party is there are plenty swinger couples in the sea.
There will probably be some people you are attracted to at the party, and there will probably be plenty of people you're not attracted to. Just be realistic about the fact that not everyone will fit into your definition of hot. Nor will you want to be best friends with every person there, but that's OK!
Have Fun
Is the bottom line. If you don't find the perfect party at first don't give up. There are so many options that you'll find the right community for you. Happy exploring!
This is a sponsored post. All reviews and opinions expressed in this post are based on my personal view. The Links might be affiliate links. If you click them I receive a portion and you don't pay a penny more!