From Crash Pad about the episode
"  The impact of our actions is way bigger than either of us,' Halo the GxdBody tells La Muxer Diosa, as they begin a ritual of sexual magic and magical sex to help heal our wounded world. After outlining what La Muxer is open to experiencing as a sub, Halo collars them, cuffs them to the bed, and gets to work with a flogger. With tooth and hand, mouth and dildo, Halo pours energy into La Muxer, who takes what is given and begs for more." 
I've reviewed Muxer Diosa before and they bring a great energy to a scene,so I'm excited to see the newest scene. I also love when it's real life partners, because voyeurism is hot! Plus duh, I love a tattooed Femme who appreciates generous people who enjoy spoiling them like the princess they are. If I had more money I would absolutely spoil so many sex workers. I've sent money to Muxer Diosa & everyone should not only #PayForYourPorn but Tip the performers!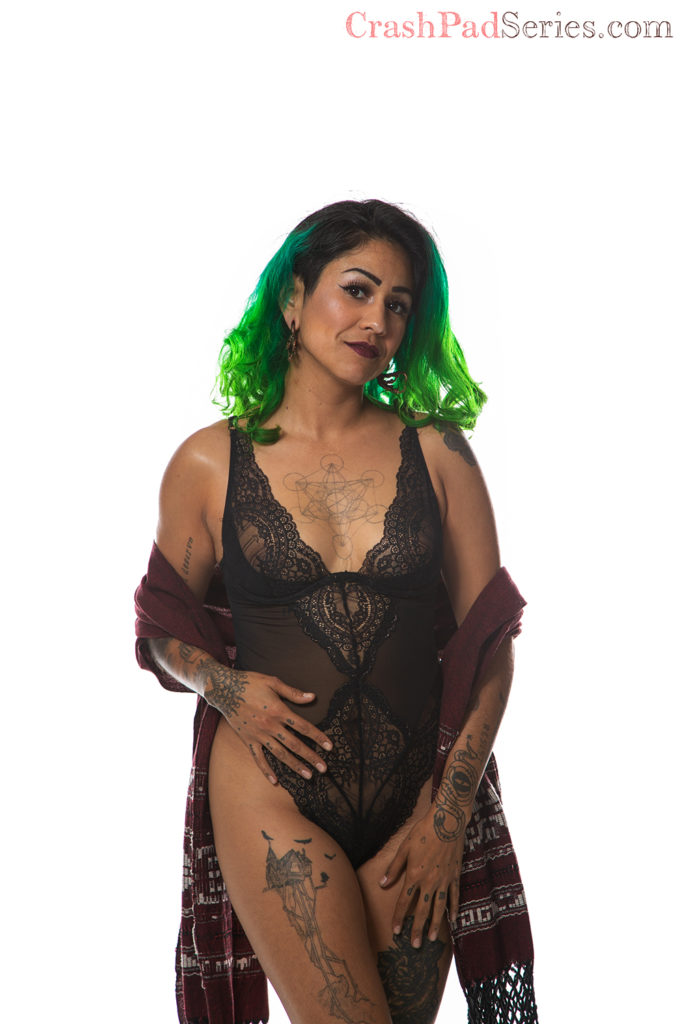 It doesn't hurt that their partner is smoking hot. So let's jump in and watch this episode!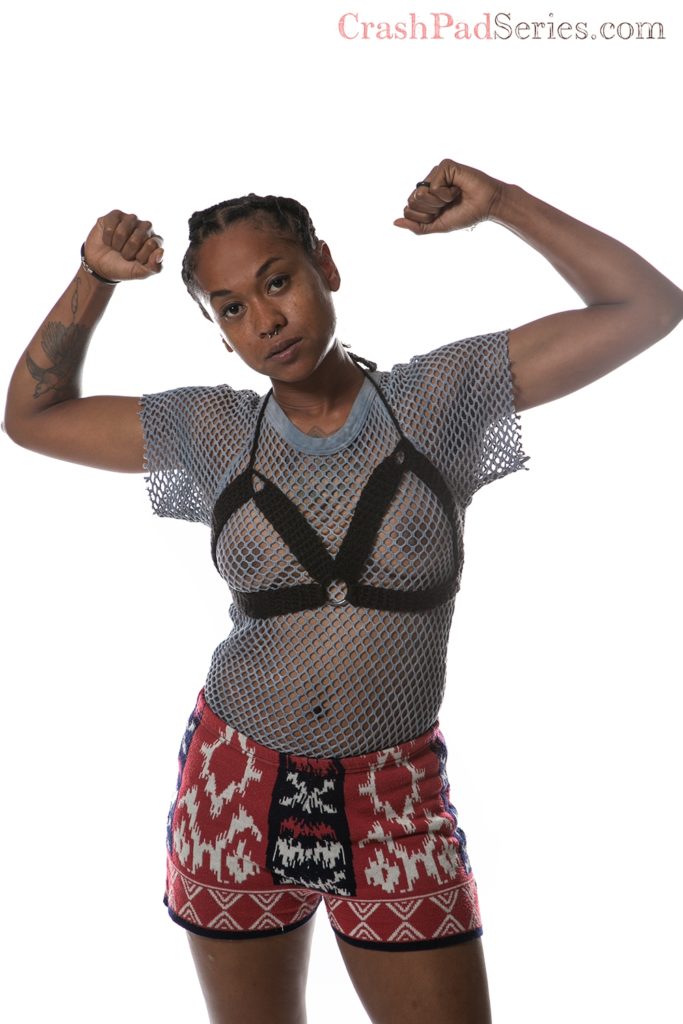 Seeing sex magic in porn is really special. Orgasms are such powerful energy and putting magical intention into energy can be so effective. It's also incredibly intimate to watch people's rituals. Want some info on some intro ways to harness energy, orgasmic or otherwise check out some of my tips here.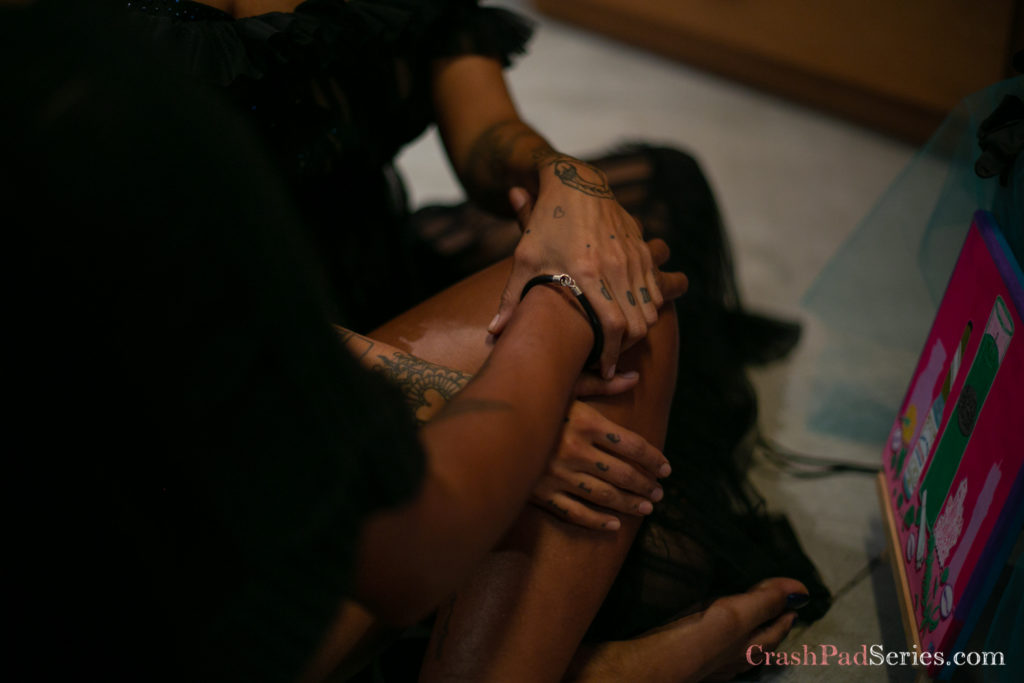 Negotiations are important to kink, but rarely seen in porn. This is why porn is entertainment & not education usually. Crash Pad Series does an amazing job of not only being sexy entertaining porn, but they create a space to model sex positive behavior and language. The most important aspect of sex magic is consent, and honestly there is not much that's more important then consent in general. So checking in with your partner to see what they want the scene or ritual to look like is a great place to start.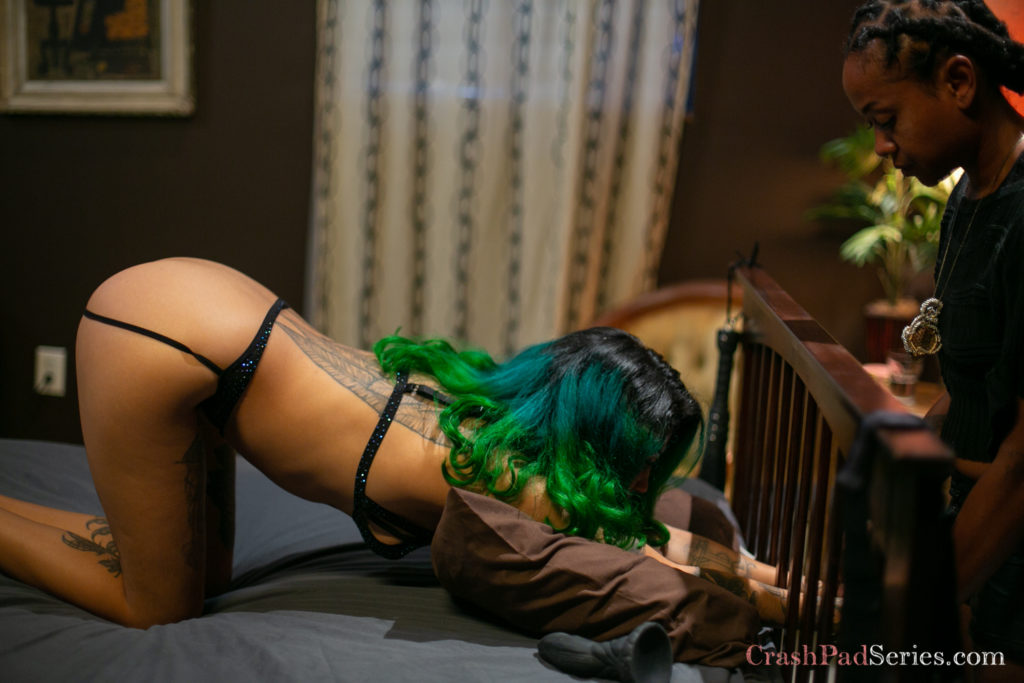 Safe words are great for ongoing consent, because even if you are playing around with power dynamics you can give playful No's to enhance the scene, but still empower the bottom to be able to stop or slow down if things go too far or they need a break
The more teasing, spanking, licking, etc happens before your release of orgasmic energy the more powerful the energy becomes. So whatever the energy went towards in this scene is real lucky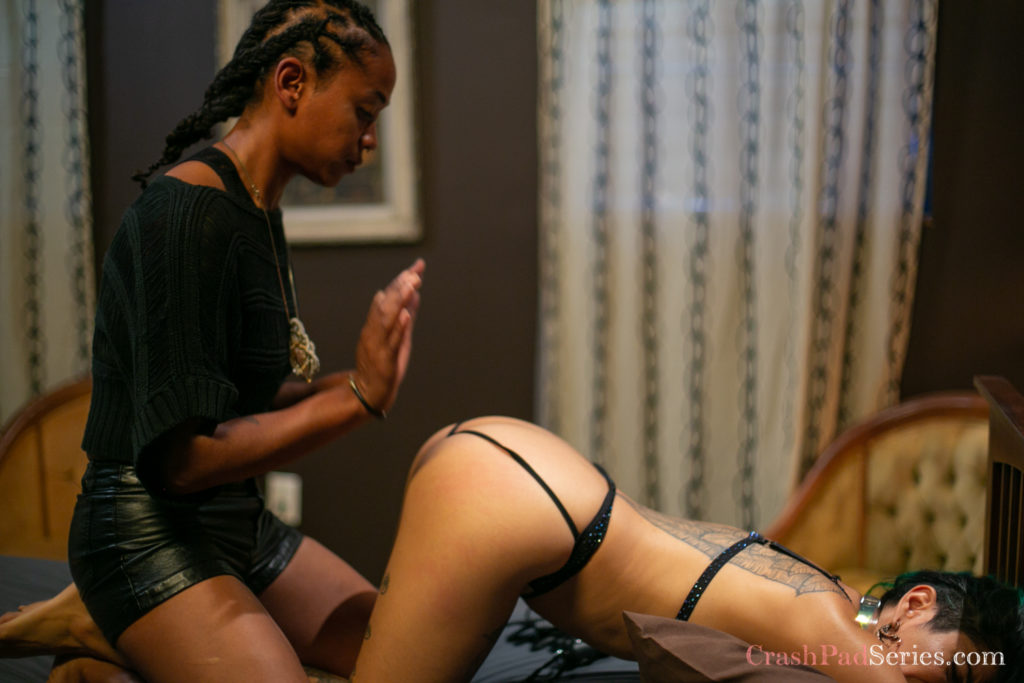 Something I always appreciate about how Crash Pad Series is shot, is how they let performers do the things that feel good, instead of only focusing on what looks good. For example, short deep thrusts feel good against a G or P spot, but most porn has folks pulling the dildo all the way out while using it. And not to say that doesn't feel good for anyone, I would say more people prefer more of a rocking against their G or P spot. But most porn shoots it with wilder trusts because it looks better
So now go forth, make a love altar and harness your orgasms!