From CrashPad about the episode. (if you want to know more about Crashpad Click Here)
​"Louise Thirteen just can't help but notice Byron Dubois wearing a RodeoH strap-on harness. Why, whatever for? You know what they say, luck is when opportunity meets with preparation, and Byron's getting very lucky today. Watch as their lipstick disappears onto Louise's face!"
Excited to see Byron DuBois because I love seeing real queers and real sex workers in action. Their bio makes it feel like if we lived in the same area that we would probably be friends, and I love watching my friends in porn.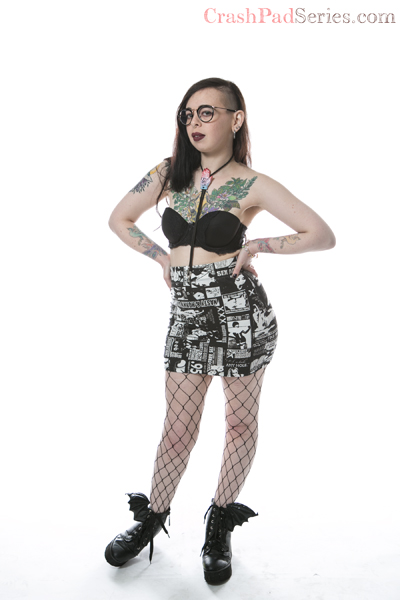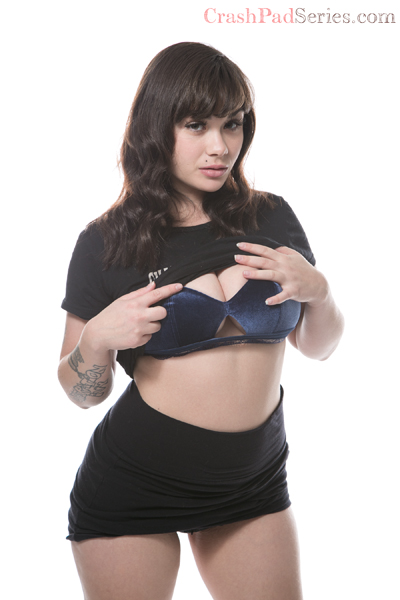 And Louise Thirteen is my newest porn crush. Her bio makes me really excited to watch the latest episode because she specifically mentions how it wasn't made with the male gaze in mind. Which most porn is. And as usual for me, anyone into lipstick and leopard print is swoon worthy.
It's super endearing to me that it starts with some kinda awkward banter about crushes because I've been there.
Knowing you both want to hook up but not knowing exactly where to start. Just adds to the realistic and voyeuristic nature. The fact that Louise Thirteen asks Byron DuBois is they think they'll have any lipstick left at the end is my femme daddy fantasies come true.
Absolutely adorable how you can see they are legit crushing on each other, and saying how hot they are to each other. Then some great check ins about intensity and I feel like I'm looking at some of my past hook ups.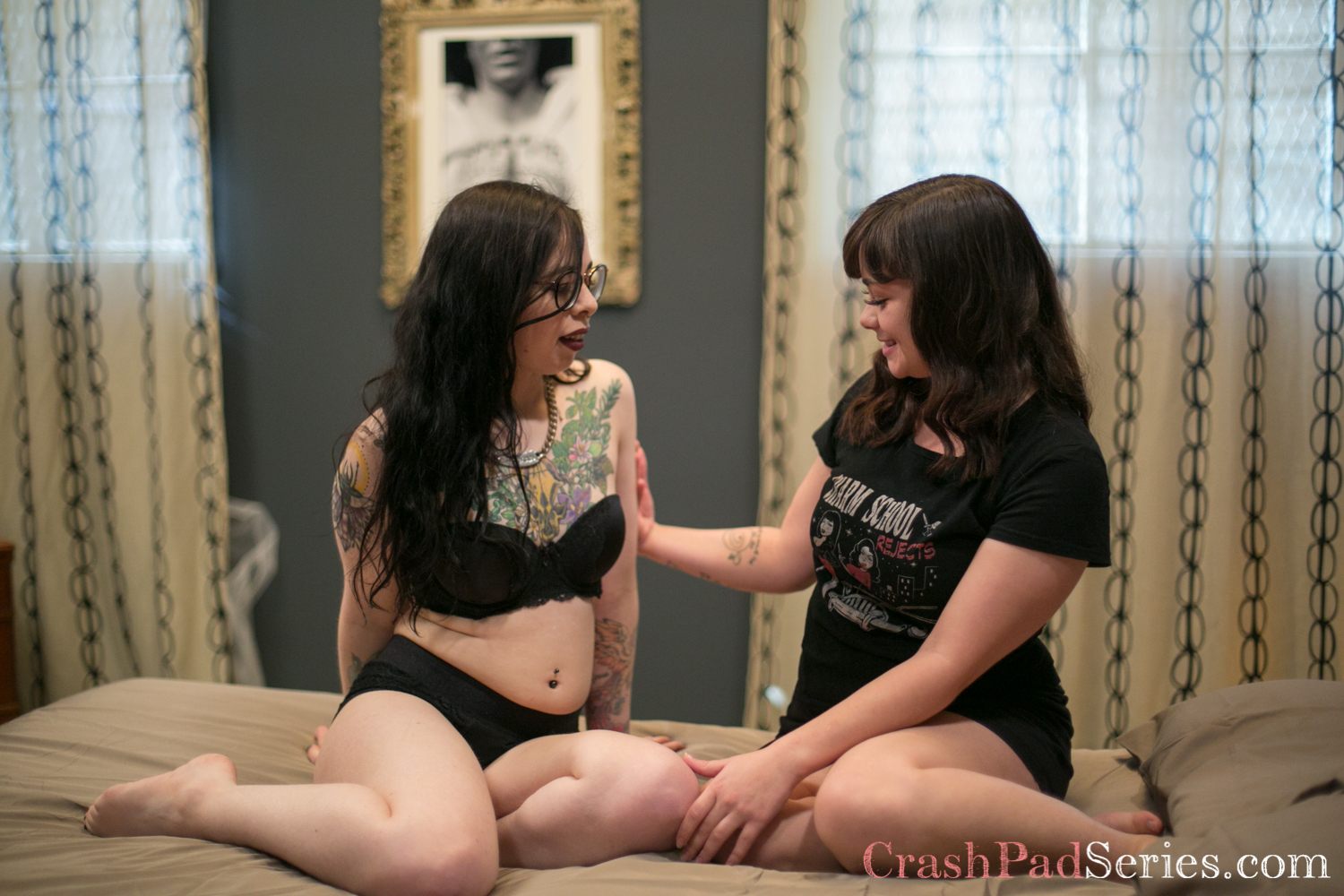 The whole scene is playful and giggly and I love it.
Louise Thirteen asks Byron DuBois if they brought their harness, which is the cutest way to ask to get fucked. They were both so excited to get into each other that more then halfway through they realize they're both still mostly dressed.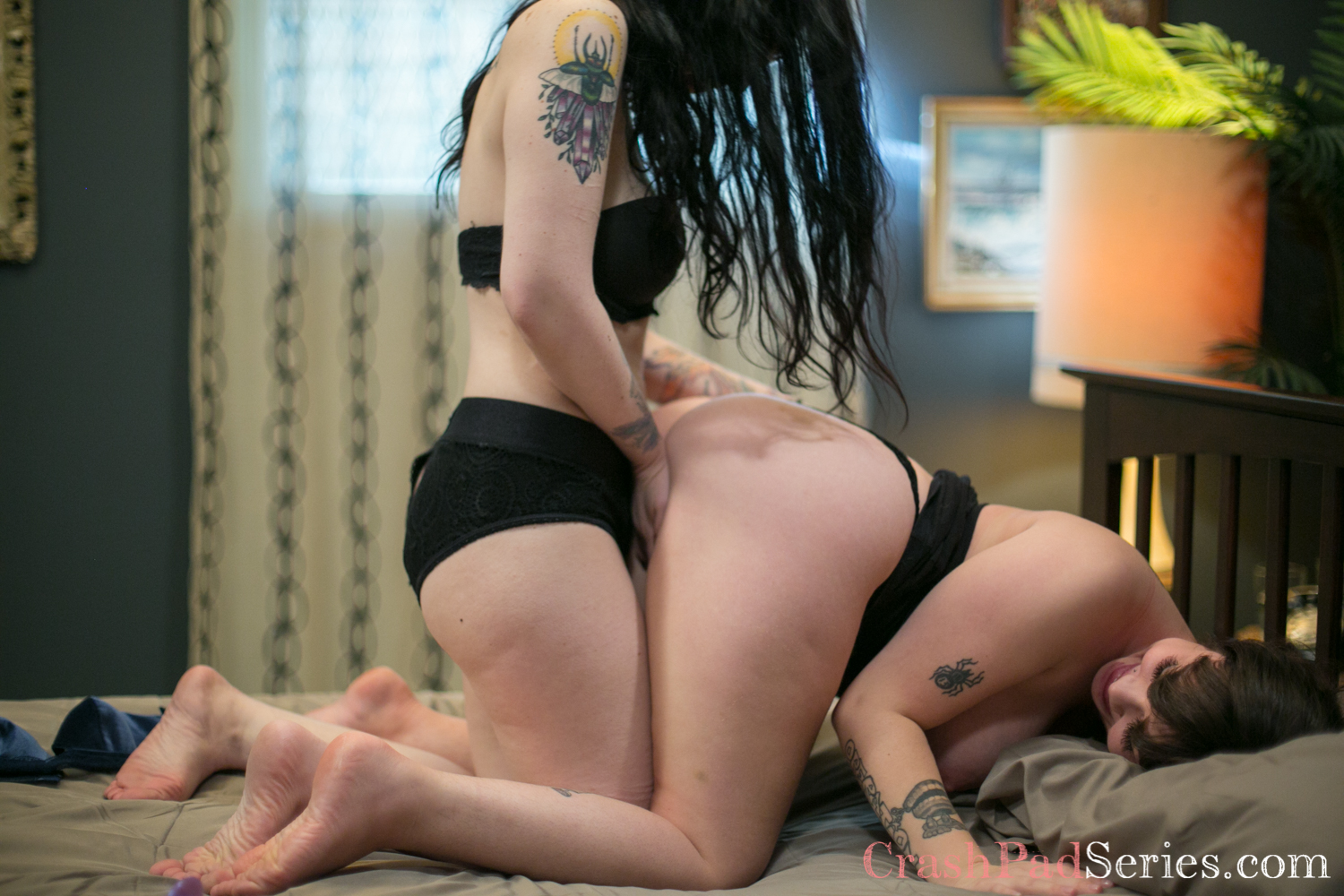 Then the perfect way to end a scene, some body teasing and the magic wand.
Read more about my love for the magic wand here.