I recently taught a workshop about Luxury toys, called what would Beyonce buy.
It was a slightly misleading title because at the end of the day what toys Beyonce or any celebrity buys is no ones business but their own and the folks they want to use them with. Myself and other bloggers consentually share this information with the public because there's no shame in using sex toys and we choose to do so to help people choice their own adventure with sex toys.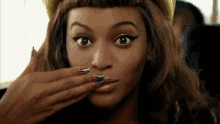 I named it this because I am a huge Beyonce fan.
My birthday is actually the day before hers (Proud Virgo!) but because I wanted to talk to people about why certain toys are so expensive and why they can be worth the investment. This isn't to say that more affordable toys are never worth it, but if you don't work in the sex toy industry you might wonder why one vibrator can cost over $200 dollars and a similar one will be under $50. So I'm here to explain why!!!
Also check out Tina Horn's Podcast "Why Are People Into That" where we discuss luxury toys and talk about some of our favorites!!
​What's it made out of?
The number one reason a toy is going to be more expensive is the materials that go into making it. Typically toys over $100 won't be a material that is low quality or absorbs bacteria. The best quality and safest materials for sex toys are going to be silicone, stainless steel, and glass.
A good way to remember is if it's safe to cook with then it's safe to go in your body! You can read more about materials here. The materials I mentioned are durable, body safe, and hygienic because they can be sanitized. These aren't going to be toys that melt, or fall apart.
Batteries? I don't know her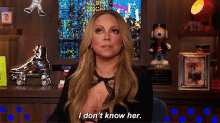 Not only does doing away with batteries means the toys are greener, it also means you'll spend less on powering your toy. Which offsets the initial investment!
Typically when toys are rechargeable they also tend to last longer, with battery operated toys if you take the batteries out of your toy when they aren't in use you can extend the life but the battery part is what typically tends to break with most battery operated toys. When it is all one functioning piece it is just better constructed and usually waterproof as well.
​Research!!
There are companies out there that manufacture the standards, then there are those that are coming up with new and exciting sensations, shapes, features, etc!
The ones that are coming out with new and exciting things will hopefully be beta testing them on an unbiased group of individuals that also focuses on a diverse sampling. The designer will listen to consumers, value their input, and build with the end user in mind.
This also means the design of the toy will be more thought out without assumptions being made about the users because they actually beta tested the toy.
Quality Motors and Features
A lot of toys are made in the same factories overseas, which means a lot of the motors are exactly the same. They simply put those few motors into different toys, when you get a luxury toy or buy from a luxury brand the motors tend to be exclusive to those companies so you're getting something unique.
There are even toys that don't vibrate that will thrust, or have suction. These toys also tend to have more features. They might be very strong or have a large range of intensities and pulsation patterns. They might include a feature that makes them heat up.
There are even toys where you can program your own patterns into it. There are toys that are touch sensitive that you control the vibration with how hard you squeeze or stroke. There are even tons of toys in the teledildonics category that can be controlled through a Bluetooth app.
And the most important for the sex toy aficionado on the go, travel locks!! There will always be companies that will produce these toys for a cheaper price tag, but with these unique functions I advise on spending the money. I have gotten some less expensive options for unique toys and the original usually functions the best because the company has done the research!
Packaging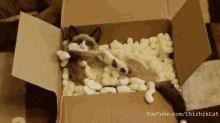 I'm a sucker for a nice box! Most luxury toys will come in a box that clearly shows it's value. It also adds value by making it look like a great gift that might not even require wrapping. B Vibe is a great example of the packaging being worth the investment, because it comes with a gender neutral, sex positive anal sex guide as well as a really durable carrying case.
A lot of luxury brands will include a carrying pouch or box. The packaging will also typically not have people on their boxes. The old school sex toy packaging used to have thin white women in the throws of pleasure on the packaging where the new packing is sleeker and more modern.
They will also typically include some stats on the toy, like how many levels of vibration, if they're waterproof, and what the material is. It also will usually not include gendered language because toys can be used by anyone!
​Warranties
All luxury toys should come with a warranty from the manufacturer and span at least one year from purchase. This lets you know that the manufacturer believes in their product and is prepared to care for the customer if the product does not measure up.
There are even products out there that have satisfaction guarantees. Which means they believe in their toy so much, that if it doesn't make you cum they will give you your money back. There used to be a couple of companies but the only current one I know of is Womanizer on certain models of their toys.
​With all the being said
Just because a toy is expensive, doesn't mean it's great, or that it's the right toy for you. Sometimes the best product for you is a less expensive toy. When you're shopping for a toy do some research before you invest and then make a decision.
Toys in the luxury category have a lot to offer, but they still have to be the right toys for you. You should also be visually attracted to your toy because if you don't like how it looks you probably won't want to fuck it!
I want to know the person that is buying the toy to be able to spend quality time with their new toy, find new ways to explore their or their partner's own body, be excited for new experiences, and at the end of the day have the kind of orgasms that make them want more sex toys and pleasure in general!