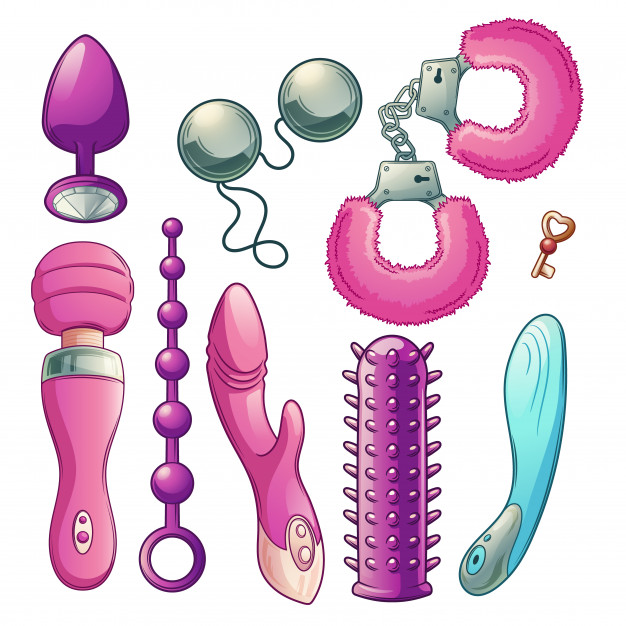 Sex Toy Materials are super important
There are two main types that break down into more specific materials that I'll explain. Basically there are porous materials, which means they absorb bacteria; and non-porous, which means way more hygienic, and does not absorb bacteria. Also easy to clean and durable.
​Porous Materials: Use with caution
There are lots of reasons why someone would want a porous toy. In fact I talk more about why here. But unless you want to use your toy with a condom all the time I would go with non-porous toys. Here are some of the porous toys so you know which to avoid or use with caution.
CyberSkin is the brand-name of a soft material that mimics the experience of human skin. Similar materials are on the market under other trade names, such as Ultraskin, Eroskin, Softskin, SoftTouch, Cyber Jel-lee, New supersoft, Futurotic and UR3 (Ultra Realistic 3.0) Etc, etc.
All are soft and stretchy, with a velvety texture that is caused by the cornstarches used to prevent the material sticking to the molds. To keep CyberSkin from becoming unpleasantly sticky, they also get sticky after use and washing so they'll need dusting of cornstarch or UR3 powder to restore its original texture.
Jelly sex toys are from a mixture of PVC and rubber, resulting in a soft jelly-like texture and feel. Sex toys made from jelly usually have an odor, and are inexpensive. Jelly often looks translucent. One major con to Jelly sex toys is that they are made with phthalates. Phthalates are softeners added to plastics to make jelly more flexible, more transparent and allow them to last longer. Studies have shown that phthalates can be toxic and have been phased out of many products over health concerns, particularly in products which are consumed by mouth.
Similar to jelly in look and feel, however elastomer is less dangerous and much higher quality. An elastomer is a compound that does not include phthalates. As you have read, phthalates are used to soften PVC vinyls. If vinyls do not contain any softeners, they are very hard PVC plastic. Elastomers are a completely different material. They start out soft and have product added to make them harder. This product is then removed by high vacuum so there are no residual hardeners.
Simple latex rubber is commonly used to make many dildos, which isn't as soft as jelly; rubber dildos tend to be very firm and not very lifelike to the touch. They can cause an allergic reaction if you're sensitive to latex.
Non-porous: completely safe to use!
These toys do not absorb any bacteria, so as long as you are cleaning the surface of the toy between uses and/or partners it is completely safe to use. They are the most hygienic and durable out of all the toy materials.
Glass sex toys are commonly made from clear medical grade borosilicate glass ("hard glass") of which Pyrex is one well-known brand. This material is completely non-toxic and will withstand extreme temperatures as well as considerable physical shock without compromising its structural integrity. Glass toys made of borosilicate are completely safe.
A properly annealed inch thick piece will withstand up to 3,000 lbs of pressure and extreme heat and cold. Glass dildos are also non-porous and can be sanitized to help prevent infection with reuse or sharing. These types of sex toys are not only durable, but also visually appealing, often considered by some to resemble works of art. Glass sex toys are a long-lasting alternative to less expensive toys. These toys can also be warmed or chilled before use.
Silicone is a versatile material, it can be soft or hard and matte feel or more "sticky". It is hypo-allergenic, and it warms up quickly to body temperature. It is non-porous and so is easy to clean with mild soap and water It may also be boiled for sanitization to allow for sex-toy sharing without the need for condoms.
Sex toys made of silicone are more expensive than those made of jelly and rubber, but they are particularly durable and will last for years with appropriate care.
One of the few things that will destroy the toy is using a silicone lube on a silicone toy. When using lubricants with silicone sex toys it is important that silicone or silicone-based lubricants are NOT used, as these will cause damage to the toy. Silicone is also smell-less and taste-less, and transmits vibrations extremely well.
Stainless steel is an elegant material for sex toys. Most of the stainless steel pieces look like works of art. They do not absorb bacteria thus super-hygienic and easy to clean. The material is also very smooth and can also be warmed or chilled before use. The weight of the toy are also very nice compare to silicone and glass which tend to be light.
The only con is there are not a lot of metal vibrating toys and they are not flexible if you are looking for something that flexes with your body. You can also boil them to sanitize them or put them in the top rack of the dishwasher. Just remember not to touch them until they have cooled down!
ABS is a non-porous hard plastic used by a lot of manufacturers. It's easy to clean and generally smooth. Plastic tends to be less expensive then most other non-porous materials and transmits vibrations better then most materials. Some people can find plastic vibes to be too intense, and they also tend to be louder then other vibes because of the sound of the plastic rattling.
---