Attention sexy goths, horror nerds, witches, and Halloween enthusiasts: It's time to treat yourselves this Halloween in a way that's even sweeter than the candy folks are giving away to trick-or-treaters. Besides who wants candy when you can have a mind-blowing orgasm?! Spooky season is upon us, and there's no better way to celebrate the occasion than with some Halloween sex toys. Ok, maybe some aphrodisiac-inspired seasonal food as well! From vibrators and BDSM accessories to cock rings and dildos, you'll find a Halloween-themed sex toy that meets your individual needs this October. Witches really know how to ride that broomstick ya know.
While, of course, it's fun to plan your costume, it's can be even more fun to figure out how you'll get your next orgasm. Halloween is already one of the best holidays, but even the best things in life have room to improve. So, without further ado, here are the latest and greatest Halloween sex toys and accessories to get the mood going throughout October, or if you're just someone who's spooky throughout the whole damn year. Pick your pleasure tool of choice, cause there's something for everyone.
Twisted Fantasies Custom Brümhilda Witches Broom Dildo
Are you into witch cosplay? Then the Brümhilda Witches Broom Fantasy Dildo will be right up your alley. With a slightly rounded tip and widening knotted dildo sections as you work your way down the broomstick for some spooky pleasure! Unless otherwise requested Brümhilda is made with medium density. I selected soft density, which made the texture of the toy really nice, whereas if it was firmer, it would have been too much for me. I selected the Large size in soft firmness. The large size is 1.5″ at the tip and 2″ at its widest, with it being a 10″ toy and 8″ insertable length. This toy even has an incredibly strong suction cup. I selected lilac and mint green, my favorite colors (and blog colors) but there is a plethora of colors to choose from. The base flares enough for the toy to be anal-safe as well. Truly a magical choice for any magical babe.
Emojibator Candle Wand Light Up Waterproof Warming Vibrator
The Emojibator Candle Warming Vibrator Wand is the ultimate sensual massager. On one end there is a perfectly on-theme light-up vibrator wand with deep vibration settings for external stimulation on any erogenous zone. Yes, you read that correctly, the candle vibrator actually lights up. And that's not all, on the other end, a simulated warming candle-drip metal surface for temperature play, or even massage. The Candle Wand Includes six different pulsating patterns that vary in intensity, with convenient and easy controls for uninterrupted vibration. It's a hauntingly beautiful and discreet addition to your collection.
Uberrime The Hydrus Water Dragon Soft Fantasy Textured Harnessable Silicone Dildo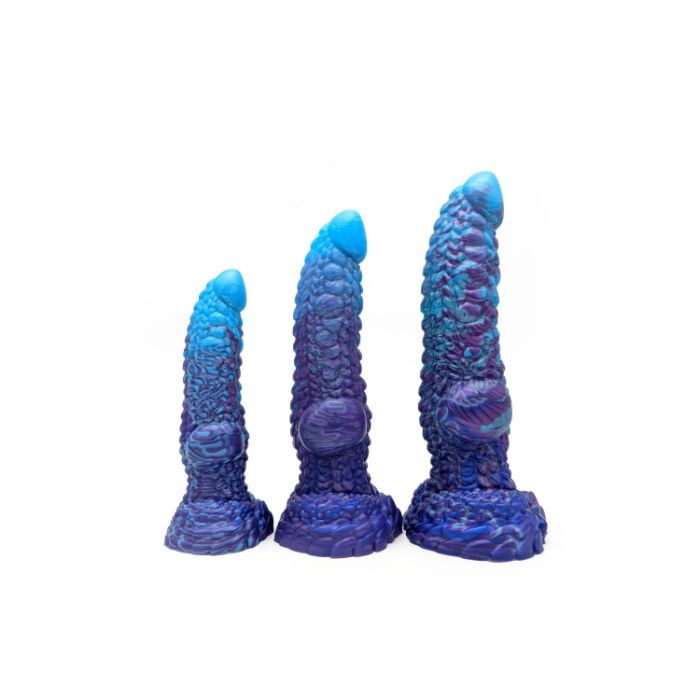 The Hydrus Water Dragon Dildo is a 3D-designed dildo with a knotted design in which scales were added in patterns to bring the dragon fantasy to life. Constructed in durable body-safe platinum silicone, it's easy to clean and built to last. This unique toy is handmade in a beautiful tightly marbled silicone coloration in a Soft and Squishy shore 0050 density that just feels amazing. Highly Textured fantasy-style dragon scale so you can soul bond with your dragon.
Pris Toys Hydra Dual Stimulation Fantasy Silicone Wand Attachment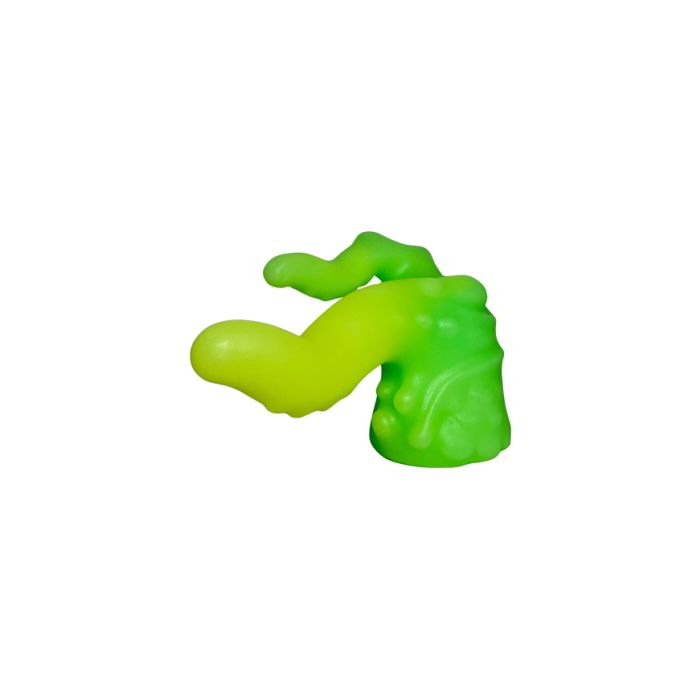 Turn your favorite full size wand vibrator into a pleasure Tentacle monster. The Hydra allows your wand to provide deep, internal vibrations with this ingenious attachment for the any full size Wand vibrator. It's simple just pop the Hydra over right on the head of your wand! This attachment will also work with any wand-style vibrators with head dimensions of about 2.25″ to 2.38″! The sibling of the Scylla wand attachment , the Hydra was designed to give easier mobility for solo use by placing the tentacles on the side, but also gives even more options for use with a partner as well! This attachment also features more girth and texture options compared to the Scylla. Imagination is the limit with this one!
Gvibe Gbulb Rechargeable Waterproof Light Bulb Vibrator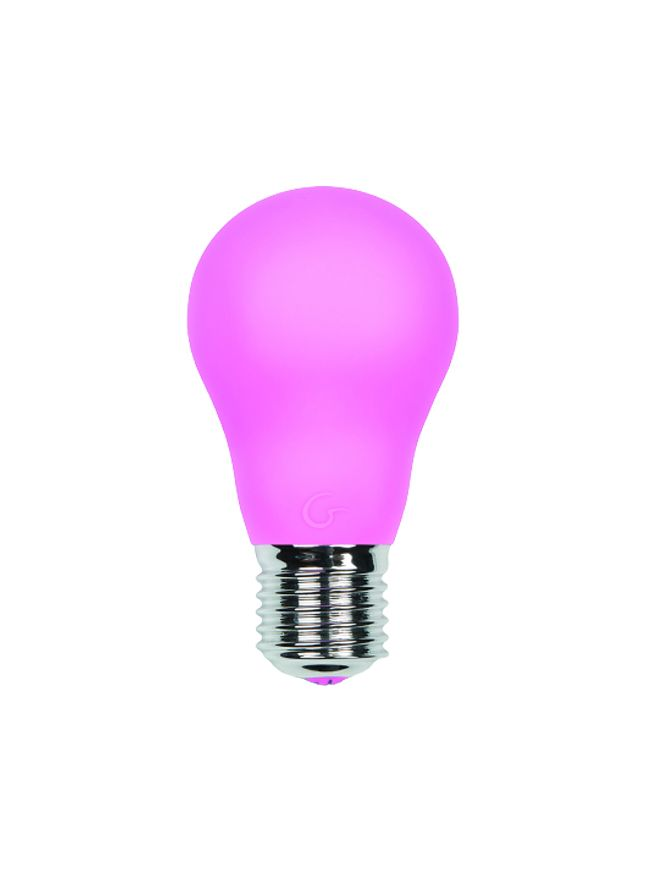 If Uncle Fester were going to have a sex toy, he would obviously pick this vibrating light bulb. This unique toy with a pretty color and an unusual design will get the job done with its powerful motor. The gbulb can be used for the erotic massage of any external area you decide. There is a powerful "WAND" motor inside of the Gbulb. Powerful vibrations, but in a silent discreet package. With Gbulb, go ahead and play in the bath because it is 100% waterproof and resistant to water. With Gbulb, your fantasies are just a click away!
Le Wand Crystal Dildo or Kegel Balls
Experience spiritual enlightenment and pleasure at the same time with the Le Wand Crystal toys. Get in touch with sex magic this October with the help of powerful crystals. Searching for a mindful approach to pleasure with crystals, but not exactly sure how to do it? Every Crystal Wand includes a 94-page hardcover guide to help master the secret practices of using crystal pleasure tools! So go ahead and use these tools to help waken your inner strength. The Le Wand Crystal Yoni Eggs users may reap a wide range of physical and sexual benefits. These beginner yoni eggs are known to: Ease menstrual discomfort, Improve urinary incontinence, Support recovery after childbirth, restore the elasticity of the vagina, and help produce natural lubrication.
Neva Nude Glitter Blacklight Spider Web Pasties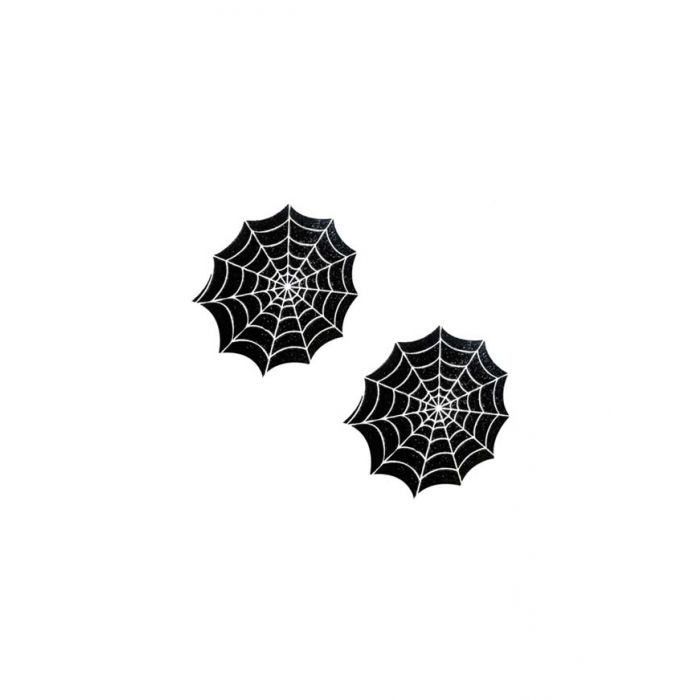 Enjoy the spooky season with these glitter and black light reflective spider web pasties. The perfect spooky accessory for October nights out, with daring dresses, or to spice up those sexy nights at home. Each pack includes 2 Nipztix pasties. These pasties are great for raves and rendezvous, parties and poolsides, and festivals or fashion emergencies.
Candy Corn Buttplug 2022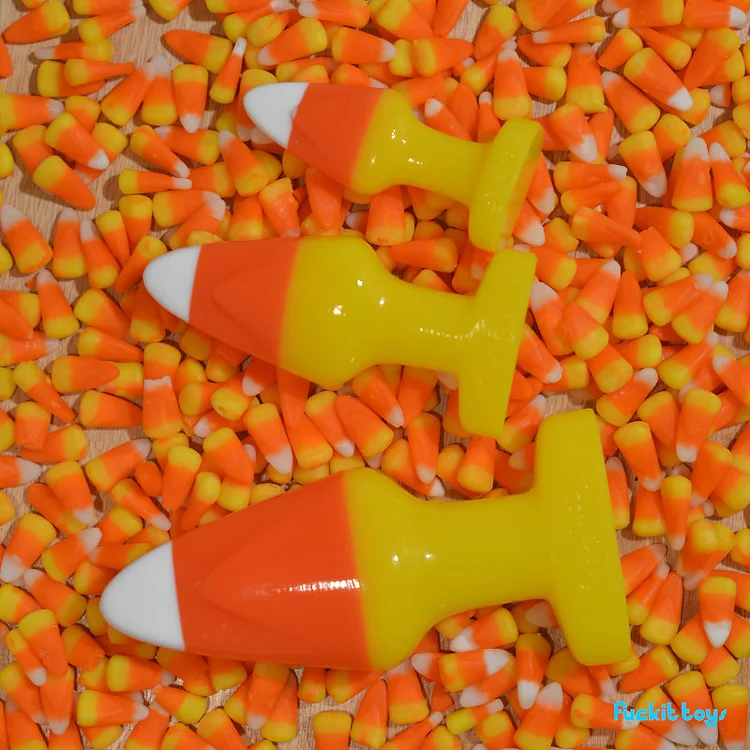 Do you hate candy corn? Ever thought about shoving it up your ass? The Candy Corn buttplug is lovingly sculpted to Funkits shape and scaled up. There are 3 sizes to select from. Candy corn is the ultimate Halloween treat, so go ahead and treat your backdoor to the most festive plug it might ever experience.
Uberrime Alia Alien Silicone Grinding Toy
The Alia Alien Grinder started off as a heart-shaped grinder that various textures were applied to using clay. When pictures of the clay sculpture were translated into a 3D render it looked very alien-like. At that point, a decision was made to add a tail, and voila! Alia was born. As a sensory squishy, stress squishy, or even as an adult novelty tchotchke this item is not meant for penetrative use. Simply cup the grinder in your palm, and add your favorite water-based lube. Caress, slide, and pulse on your erogenous area of choice. These are ideal for folks who enjoy grinding. You can place the grinder on a pillow or comfortable surface and ride on top. Experiment with pressure to figure out the right amount for you. Start slow and find which sides and angles work for you!
Sensuva Apple Candy Flavored Natural Water-Based Personal Lubricant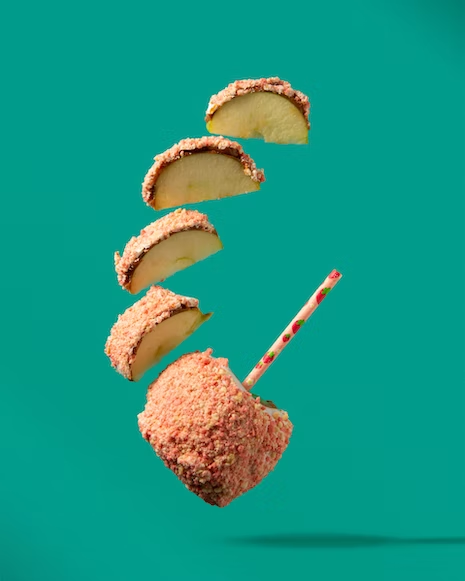 Sensuva's Candy Apple Natural Water-Based Formula is a hypoallergenic, high-quality personal moisturizer that feels similar to the body's natural lubrication. Made with body-safe ingredients, this water-based personal moisturizer provides a long-lasting, comfortable feeling that enhances personal pleasure. It has a delicious festive candy apple taste and is perfect for those with aspartame allergies. It is especially smooth-feeling and hydrating — and it doesn't create the typical tackiness that most flavored water-based lubricants leave behind.
Addiction Unicorn Fantasy Suction Cup Ribbed Dildo with Bonus Power Bullet
Not everything has to be spooky in October! Sometimes fantasies can come to life. Go ahead and enter dreamland! This elegant Unicorn Fantasy dildo includes a magical shimmering hue with a uniquely ribbed texture running down the shaft and topped with a prominent head for penetration. Availble in 3 sizes, so you can pick your own adventure. Enjoy hands-free fun with either the very powerful suction cup base that can attach to almost any flat surface, or by attaching it to your favorite harness! Comes with a bonus separate battery-operated bullet for added vibration.
Tailz Black Silicone Anal Plug With Black Faux Fur Cat Tail & Matching Cat Mask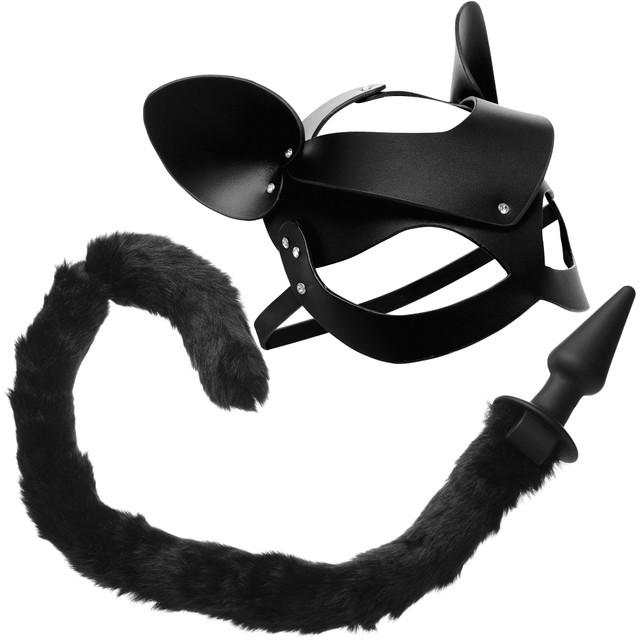 Celebrate by dressing up with the visually stunning Tailz Black Silicone Anal Plug With Black Faux Fur Cat Tail & Matching Cat Mask. The set includes a mask and a tail plug to help complete the transformation into an obedient pet or a worshipped feline. When you slip into this slinky, sexy leather mask, you get to decide how you want to be treated. will you be a good kitty or a bad kitty? The perky ears create a playful vibe , while rhinestone accented rivets add a touch of sparkle. The band around the back of your head is adjustable, so you can make it the perfect size for secure wear through even the most vigorous of encounters. Real leather means this is a long-lasting accessory and all of the hardware is nickel free to avoid skin irritation. Get ready to purr with a long, furry, flexible cat tail topped by a naughty plug. A classic spade shape helps it slip in easily and stay in place for extended wear. If you want to add vibration there are two convenient loops at the base where you can add your own bullet vibrators. The tail itself is bendable, posable, close to two feet long, and covered entirely in super soft synthetic fur. Be the kitty cat you've always wanted to be with this fun kit.
Sexy Costumes!
Keep it sexy in or out of the bedroom with costumes ranging from witch, to maid, to flight attendant!