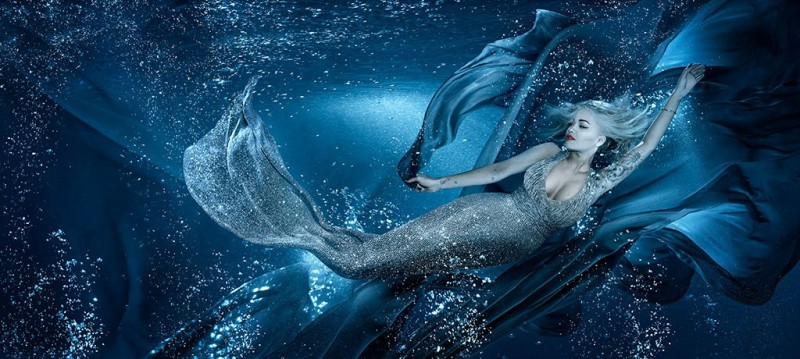 ​
If you didn't know, I'm actually a mermaid. I love water and my favorite toys are toys that are waterproof.
Whatever genitals you have water masturbation provides plenty of opportunities for new sensations and orgasms! The best part is water masturbation is, mess-free, and pleasurable. So, go on and get wet!
​An Oldie But A Goodie: The Bath Faucet Trick
If your tub faucet has enough pressure, and is in the right position that you can get yourself under it; you can use it to stimulate your clitoris. Ideally you'll be able to lie down on your back with your legs spread open, and put your junk right under the faucet. Turn the water on, adjust it to your liking, and let the pressure do its work. It can also be fun to play around with temperature. Just be careful to not go too hot!
People with penises can also use the faucet to masturbate. The water pressure needs to be high enough, but if you kneel in the tub and get your penis close enough to the faucet, you can learn how to "penetrate" the water stream.
​The Shower Head Has The Power!
Shower heads are probably one of the most common water masturbation tricks out there. Shower heads come with all kinds of fancy massage functions so you can vary the intensity and how pinpointed the pressure is. The stronger the pressure and the closer to the shower head, the more sensation you will get. Some people like the super-powered jet function, while others prefer the gentler massage and intermittent modes. Try them all out, maybe work up in intensity. And of course play around with temperature. Using cold water is a great way to play around with edging.
​Hot Tubs Are the Best If You Got It Like That.
If you have a jetted tub or hot tub (or access to one), you can use the jets to get yourself a nice orgasm, even with a bathing suit on. It's just a matter of finding the right angle for the high powered jets. For less intensity just move further away from the stream of water.
​Lube For Water Play
If you're in the water regular lube will wash away, the best for any water adventure is silicone lube. Silicone lube does not get washed away by just water. You have to intentionally wash it with soap to remove it. Just something to be aware of, if you're using a silicone toy don't use a silicone lube. Unfortunately they bind together and make your awesome silicone toy melt. So grab a hybrid, which is a mostly water based lube with a touch of silicone in it so it'll stay wet in the water but won't ruin your toy. But if you're going without toys then the lube will just
​Bring On The Toys
Many toys are waterproof, just make sure the toy really means waterproof. A lot of toys that say waterproof actually mean splash proof which is safe for the shower but not submersible in the bathtub. If something is battery operated I would not advise submerging it in water. There are also suction cup toys that you can stick to your tub or wall. And, something to consider, the shower is the perfect place to explore anal play. You're relaxed and can get in angles that you might not be able to get into in a bed. Bring a butt plug or a dildo with you in the tub along with your favorite lube, relax a few minutes under the warm water and insert the lubed-up plug slowly, exploring the sensations.
---
​Some Of My Favorite Waterproof Toys
​Satisfyer Pro
This toy sucks on clits or nipples. It mimics oral sex from a partner that never tires. And when you bring it in the water it ups the intensity, and ups the pleasure!!
Je Joue MiMi Soft
This toy has a strong, rumbling vibration with a soft, supple tip for when you want a gentler sensation. This small but mighty completely submersible toy is perfect for bath time fun.
Je Joue G-Kii
This toy can adjust the curve on it so you can completely customize the shape to best fit your bits. This toy is great for the g-spot or the p-spot. It also has multiple speeds so you can ramp up the intensity as you see fit.
Lelo Tara
For specifically a solo bath time toy instead of using it during coupled play. Insert the rotating arm and it gently massages you to arousal, when you start to clench the rotation transfers to the external vibrating part so it gently massages your bits to completion. It's like the best of fingers and tongues without all the lip service (haha)