Banding together to combat fake sex toy reviews online.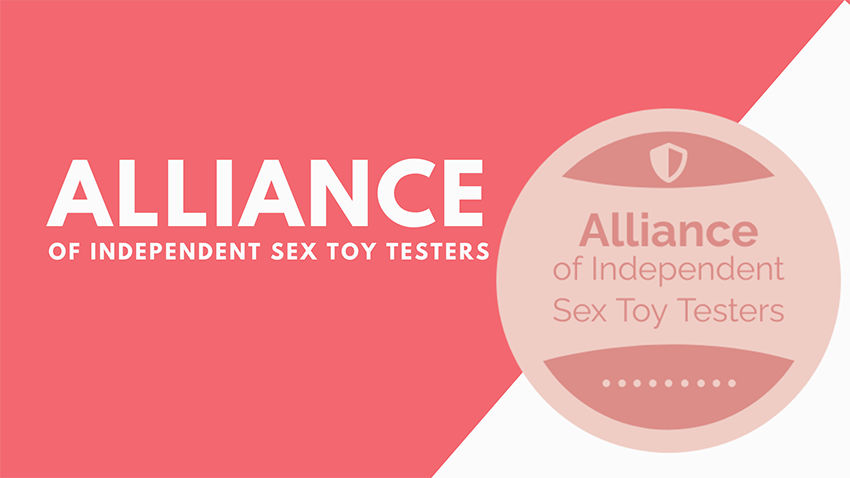 I've joined the Alliance of independent sex toy testers to combat something I see too much online. One of my biggest pet peeves is seeing reviews from folks who simply don't know enough about toys to give accurate information for a helpful review, or simply have been paid to post about the product. Unfortunately in this day and age, The internet and social media are full of fabricated sex toy reviews, or ones chock full of bad information. This makes it even harder to discover genuine sex toy reviews written by people who have actually fucked the toys and can give you useful, accurate information you can use to make a decision if a toy is right for you.
That's why the Alliance of Independent Sex Toy Testers was constructed: to help readers locate real reviews.
Here's the list of blogs, all of which have been vetted and voted in by the Alliance members:
Last updated 4/22/23
So You Want To Join?
If you're an adult product reviewer, you may be eligible to join the Alliance of Independent Sex Toy Testers. First, check out the list of minimum requirements in the next section, and if you feel you meet them, contact sextoytesteralliance(at)gmail(dot)com.
Applications to join will be submitted to an anonymous group vote open to all other members, and approval will only be granted after a majority vote in your favor. Upon acceptance, you will need to post the membership list on your own blog, featuring dofollow links to all other members.
Requirements to join the Alliance
For bloggers to join the Alliance of Independent Sex Toy Testers, their blogs must meet the following guidelines.
All products recommended by the blog are body-safe.
All shops recommended by the blog are safe.
All blogs respect the diversity of gender and don't gender sex toys as "male" or "female."
All blogs are written by people who are passionate about the subjects they cover, not by people who are only trying to make money. Many of us make some money but it isn't the main reason we write.
All of the writers in our alliance show honesty and authenticity in their reviews.
All of the writers of the blogs in our alliance can demonstrate that they genuinely own ALL the products that they review and recommend.
All writers are genuinely knowledgeable in their subjects. They don't copy their content from elsewhere or "regurgitate" external content.
No blogs in the alliance contain discrimination, hate, or material indented to shame/exclude.
No blogs in the alliance use questionable, unethical or uncompetitive methods to build links and advertise their website. In short — we are genuine bloggers.
There is a preference that the blogs have been up for at least 1 year and have at least 16 reviews published.