Wands are a part of Pleasure history
Wands are old reliable when it comes to vibrators, and it's for good reason. When you think about classic vibrators, a back massager style likely comes to mind. But you may be wondering how to use a wand on all bodies? The original model of this toy has a rich history going back to the late '60s and is known to be symbolic of the sex-positive feminist movement of the '70s. Initially sold and marketed as just a regular body massager, the Magic Wand gained a cult following in the early '70s for the much more interesting use as one of the best vibrators for pleasure. While the popularity as a vibrator eventually made Japanese electronics brand Hitachi to take their name off one of their most recognizable products, the success of the Magic Wand would be impossible without its early roots in the appliance industry. Its discreet appearance as a household item is perhaps the reason for much of its early success. It's perfectly crafted to deliver a phenomenal orgasm as well as perfectly relaxed muscles.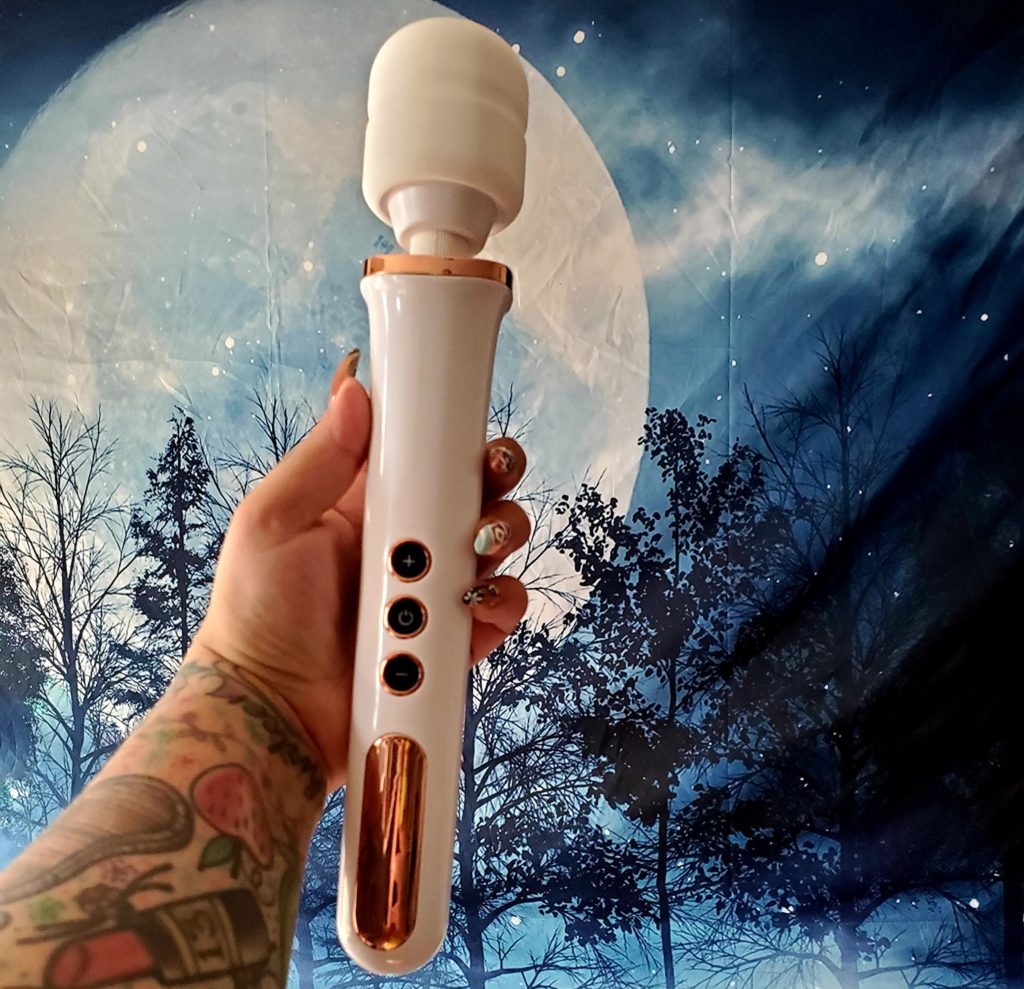 Bless Betty Dodson
Betty Dodson used a wand vibrator to give demonstrations and instructional classes to instruct vulva owners regarding self-pleasure techniques. She recommended people put a small towel over their vulva in order to dampen the strong vibration of the wand and extend the pleasurable experience. This technique became known as the Betty Dodson Method. The good news is that wands are amazing for all bodies and a range of different sensations, despite being known as a power house toy.
Make sure you make good use of the relaxation wands can deliver without even having an orgasm. Just like orgasms are beneficial for you, so is body massage. It can help prevent muscle injury but also can help speed up recovery with certain injuries. Massage is perfect for sore muscles! Getting familiar with your toys for uses other than during masturbation can help you become more comfortable with them, as well as maybe discover new erogenous areas to explore. You can also just use it on your body to warm up your entire body during solo or partnered play.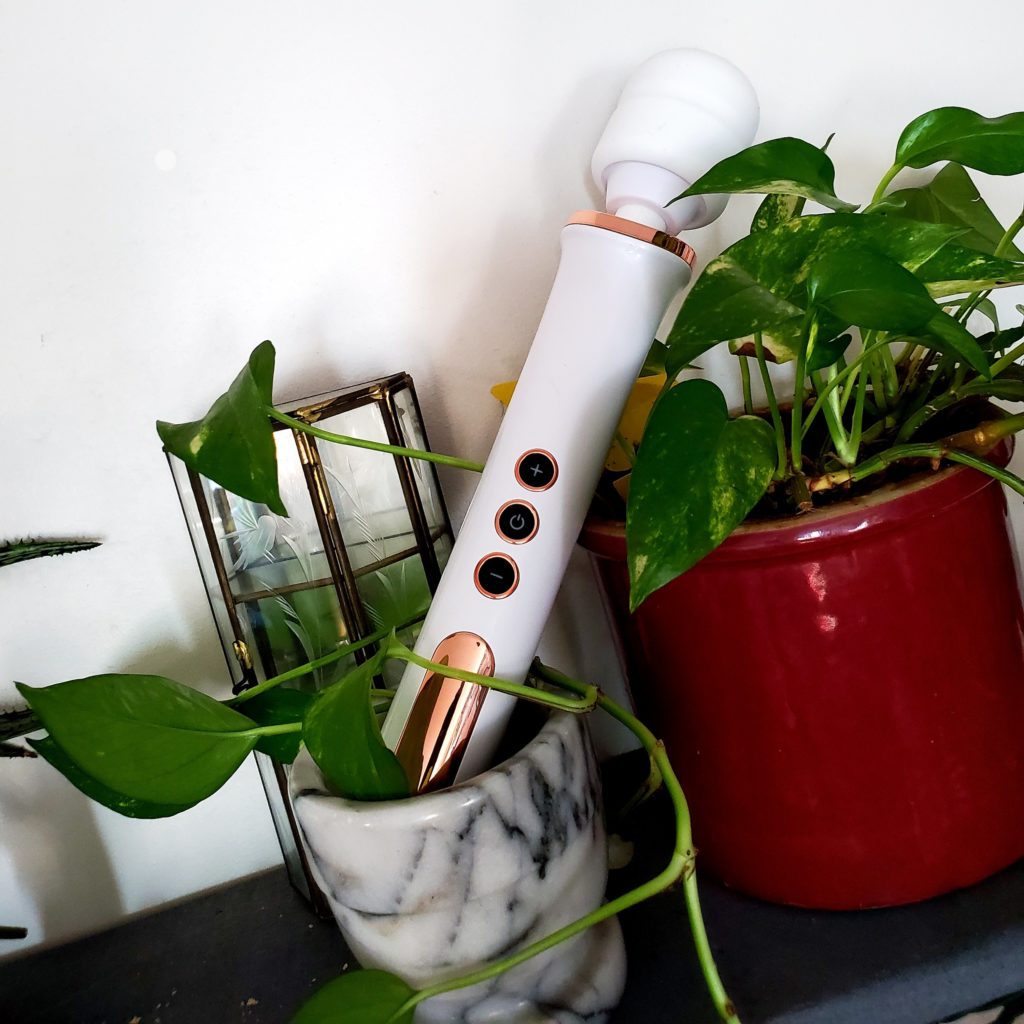 Accessible and accessorizable!
Have you used a vibrator and been underwhelmed by the intensity? That's what wands are for! This is one of the many reasons to want to use a wand, solo or partnered. These toys are ideal for power lovers and folks who appreciate a long handle. They take the work out of masturbation. You can hold the handle at chest-height while still reaching the clit without straining to reach. The wide head provides a broad all-over clitoral stimulation without having to do much movement in terms of maneuvering. These same positive specs can be used during partner play. Its broad head and long body make orgasms during intercourse even easier. The long handle is also perfect for isolating the vibrations in the head of the wand. The body of the wand allows you to experience strong vibration without having your entire hand vibrating also. While older wands are electrically powered for greater strength, many newer wands use rechargeable batteries instead for extra portability.
Placing a wand against the base of a dildo, or against a soft stroker while giving a hand job can add more sensations to the toys you already own at home. Or you can pop a flutter tip wand attachment or Fluttering Kiss Rabbit style wand attachment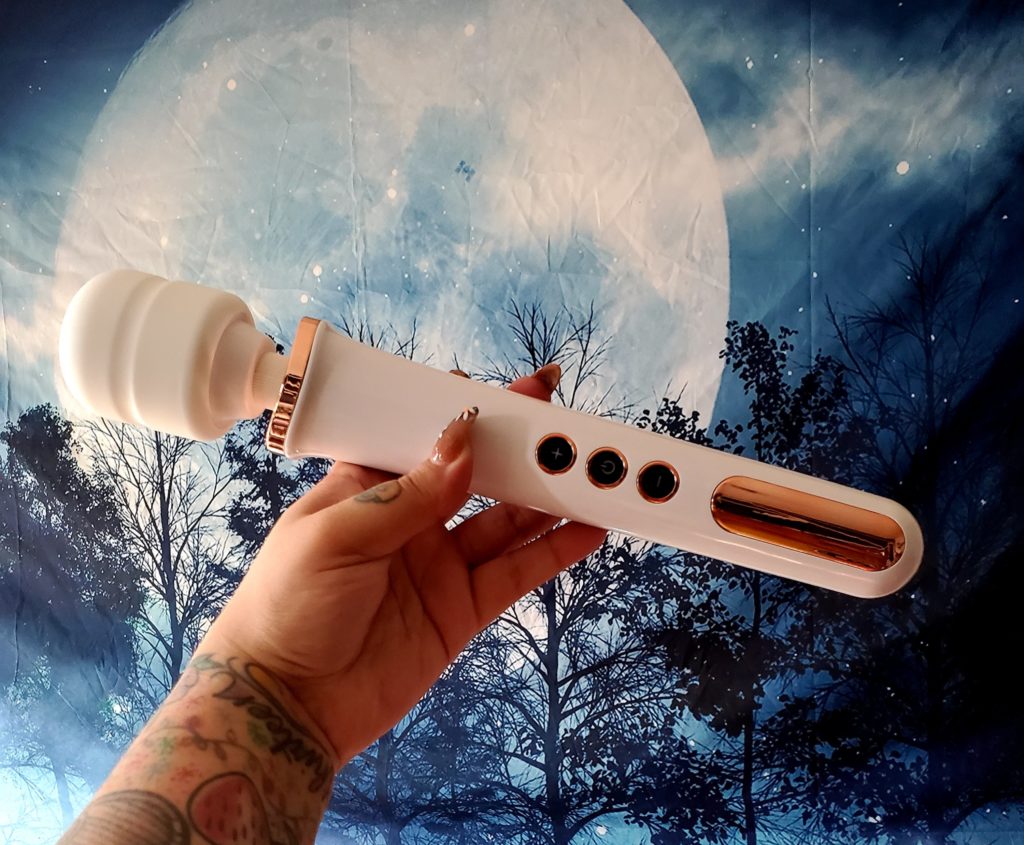 What Do I actually do with it?
But seriously, how do you actually use a wand vibrator on all bodies? Have fun with it of course! Try it on different body parts like the clit or the shaft of a penis. Vibration can feel good for anyone, it's just about figure out your individual preferences. Since wands tend to have stronger vibrations then most toys, here are some good tips to keep in mind when you're just starting to explore wands and strong vibration.
Use the wand on your whole body, and make sure to give your body enough time to be fully aroused before using on the clit or a penis.
Keep the toy moving and not focus on one area too long.
Vary the pressure you're using
Try different positions
Use the wand with clothing or a towel between you and the toy to dampen it
Use lubricant while using the wand
Make sure you're somewhere with privacy, wands don't tend to be silent
Making sure to grab a wand like the Adam & Eve Magic Massager. You can use my code DILDONT for 50% off almost any 1 item and free US/CAN shipping at AdamAndEver.com . Thanks to Adam & Eve for providing me with a magic massager.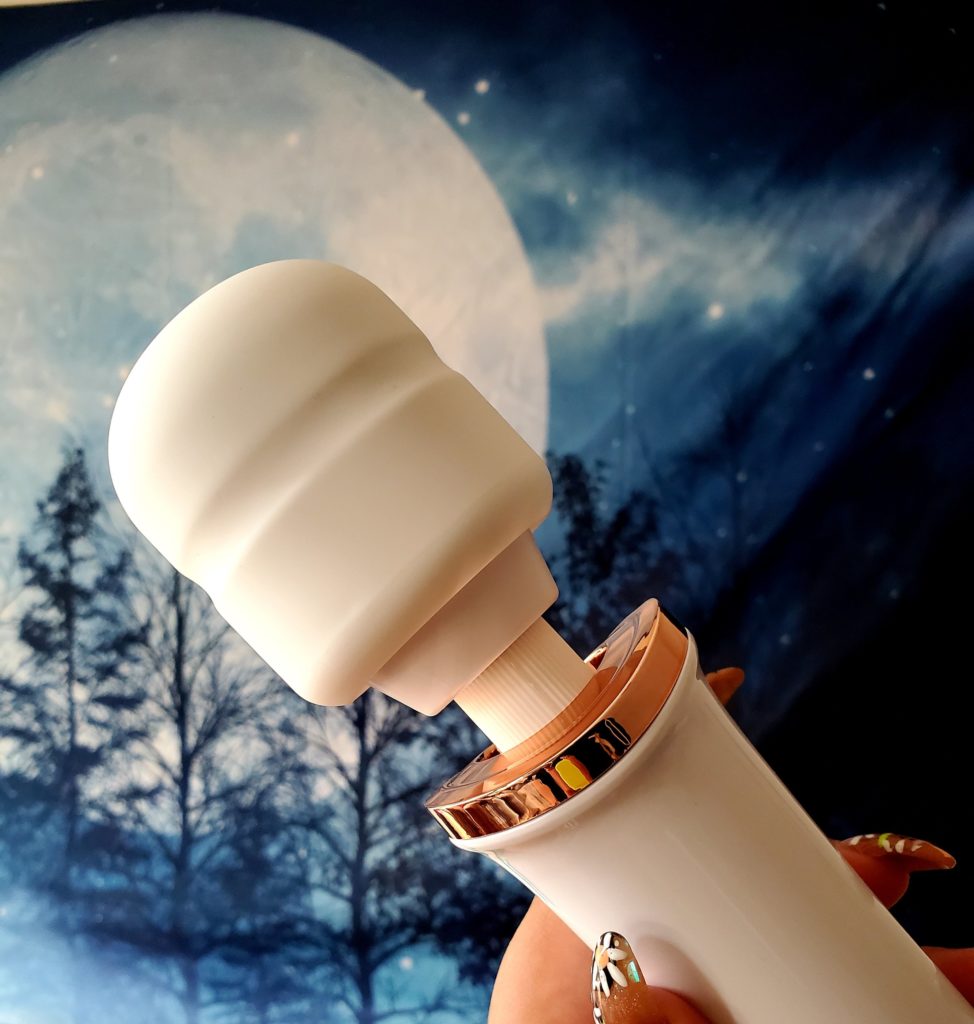 Desensitized?
Some folks will experience that if they're holding the wand in just one place for even a short period of time, strong vibration can cause the sensation of numbness. While there is no wrong way to use a wand on all bodies, there is nothing to worry about if you become overstimulated! Just don't fret! Just keep in mind that you are not damaging or desensitizing your sensitive nerve endings. I would think of it more along the lines of being overstimulated. So If you experience a loss of sensation, simply give your body a break from the vibration. Think of it like when your foot falls asleep, if you leave it alone it'll wake back up and be as good as new.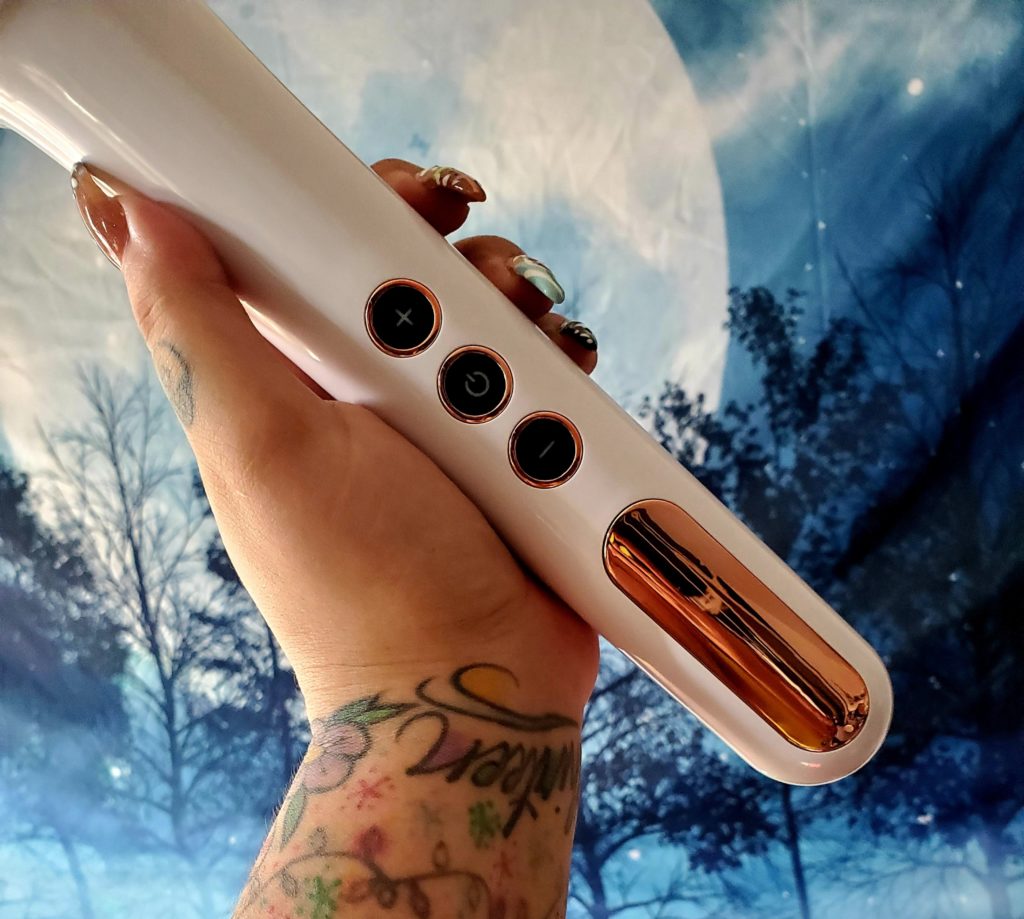 Get your own Wand!!
Start or complete you sex toy arsenal with your own massager. How else will you be able to figure out how to use a wand on all bodies unless you have your own wand! A wand like the Adam & Eve Magic Massager is a great rechargeable option with beautiful rose gold accents.  You can use my code DILDONT for 50% off almost any 1 item and free US/CAN shipping atAdamAndEve.com .  Thanks to Adam & Eve for providing me with a magic massager.
---