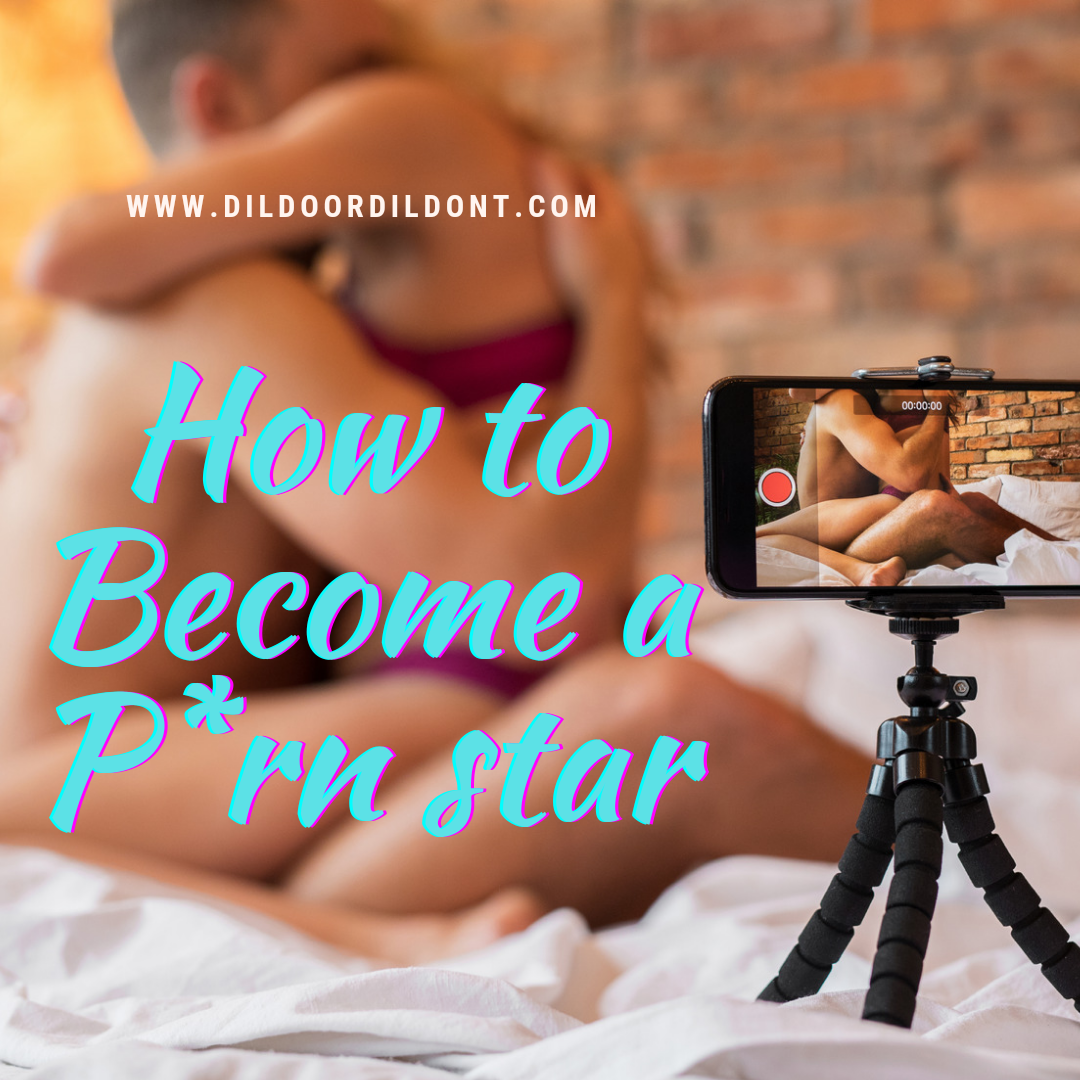 So you want to become a porn star, or maybe you're just curious how to do it with no plans to actually take the plunge. The accessibility of the internet has made it possible for anyone who wants to do porn to break into the industry with just a camera. You can start there and get comfortable on camera, test your limits, and gain traction in the porn industry. Focus on the type of content that you want to make, and work on being natural on camera to build up your "porn resume."
Let's talk money
The biggest question folks have is how much do porn stars make? There are no questions in my mind that if you're interested in this quite taboo job it is because of the lucrative nature. Keep in mind, only a small portion of the industry is going to that top tier lucrative. Porn stars like Abella Danger❤ are top performers making the most money, while you can look to her for inspiration, unless you want to become a mainstream star there are many other ways to get into the industry.
Average pay rates for mainstream straight porn companies will be about
$800 for a lesbian scene
$1,000 for a straight scene
$1,200 or more for anal
$4,000 or more for "double penetration"
While you used to be able to make wild amounts of money in adult entertainment, the number has dropped for many reasons. Most performers will earn much then mainstream performers unless you manage to become a household name. Keep in mind that for studio performers you'll likely pay agent fees, Talent Testing fees, lingerie, etc. For every Sasha Grey or Stoya, there are thousands of performers who won't make it in the business.
Doing studio porn can raise your recognition in the adult industry, and that kind of exposure can then easily be converted into a huge social media fan following that can be monetized. When you build your social media following and do shoots for large companies, you will usually receive a ton of exposure from your appearance in these videos, but you don't get paid any royalties on the sales made. So, you basically show up for a shoot, get paid, then you have to work to monetize your following and lead them to fan clubs, camming and producing your own clips.
What's it actually like?
If you've ever wondered what it's like to be a porn star you're not the only one. unfortunately there are a ton of misconceptions about the adult industry. The most common misconception is that it's an easy gig. The idea that all you have to do is show up, take off your clothes, and have sex all day is not realistic. While the sex is a large part of it, there's more than just showing up. That 8 minute clip you just watch likely took hours to shoot, and then edit. Also keep in mind if you're not self producing you'll likely have to perform in front of an entire crew of people. Even self shoots usually have at a camera person in the room, so this is not the industry for shy folks.
You'll also need sexual stamina. For vulva owners lube will be your best friend so you don't have to worry about friction, but for penis owners you'll need to be able to get hard, stay hard, and keep your body open to the camera so everything is visible. The boom of platforms giving performers control have completely revolutionized the porn industry. Now you don't have to wait for a porn producer to book you, and you don't have to have a specific body type. Anyone can do it, and make the kind of porn they want to make from home. Just keep in mind, at the end of the day it's still a job so dependability, punctuality, as well as an looking like you enjoy the sex you're filming is all equally important.
Making porn isn't all about having incredible sex with attractive people. That's only a small part of the job. The reality is you're filming, editing, running your social media to promote yourself, running a website, balancing your books, etc, etc. Sometimes it can be as easy as simply taking a picture on my phone or turning on my webcam, but there are more elaborate, detailed home shoots can take hours to set-up, break down, upload, and edit. It's a lot of time and work to grow a following, especially with the boom of models on these platforms due to COVID-19-related layoffs. You have to regularly and continuously put out content and engage with your fans. It's a full time job!
Porn Stars and Health
Everyone in the mainstream studio porn industry is tested every 14 – 28 days. Some indie makers will take an STD panel from your doctor or clinic. The mainstream adult production companies will require a test from one of the official adult industry testing facilities, like Talent Testing Service. I also think it's wise for sex workers to learn more about TRUVADA for PrEP, a pill that can prevent you from getting HIV.
Porn stars are have some of the lowest rates of HIV transmission when compared to other populations because of all the safety precautions. In California performers are mandated to wear condoms for protection, but the testing measures are for the entire country. Since performers use their bodies to work, they also have to take extra care of their bodies. They speak openly and often about sexual health with their colleagues and their doctors, and just take more preventative measures then the average person.
Mental health is a major health risk for porn stars. There are many reasons why working as a porn star can affect mental health, anything from being ostracized to being isolated, to guilt or shame. APAC has a list of mental health resources for performers if they need it. You can find anything from therapy to support groups.
Porn is Forever
The reality is, doing sex work of any kind comes with a lot of stigma for everyone involved and that stigma will follow you around for the rest of your life, even if you leave the industry and get a different job in a completely different industry. It's common to hear about schools refusing to let former porn performers teach there, or banks turning down people in the industry as clients. Even if you don't face any outright discrimination, people will likely treat you differently. People have a tendency to not take performers seriously, and will also hypersexualize everything you do.
This is a sponsored post. All reviews and opinions expressed in this post are based on my personal view. The Links might be affiliate links. If you click them I receive a portion and you don't pay a penny more!