Fun Factory is one of my favorite companies! They aren't afraid of thinking outside of the box, while still making toys that make sense anatomically. Their toys are fun and cute to look at while still functional, well constructed toys. They are also more ethically produced and their products are made in their own green factory! Their latest innovation is a pulsator (aka a thrusting toy) that also vibrates named the Sundaze. They were the first to make a truly hands free thrusting toy. I had one of their first iteration of the toy, the Drei, but wasn't a huge fan because it had too much texture for my liking. Their last update, in the form of the Stronic Real and Stronic G were some of my favorite internal toys. I like penetration, and tapping but don't love toys that vibrate internally so I'm always interested in trying toys that have different sensations for internal.
From Fun Factory
"Sundaze" is that feeling of relaxation and openness that you get on long, lazy Sunday afternoons. The first time we felt the Sundaze vibe, we knew that's what we had to call it. With fifteen varied sensations to choose from, this toy just begs to be played with for hours at a time, while you explore every possible way to make yourself feel awesome.
What Makes Sundaze Unique?
It's not just a vibrator– it's a Pulse Vibe. Sundaze uses patented new technology to move not just from zingy to rumbling vibration, but also to light tapping that turns you on. Pulsing and stroking motions, and hands-free thrusting for internal or external massage. This thrusting vibrator is good for sensitive people and also for power lovers, a combination you hardly ever see.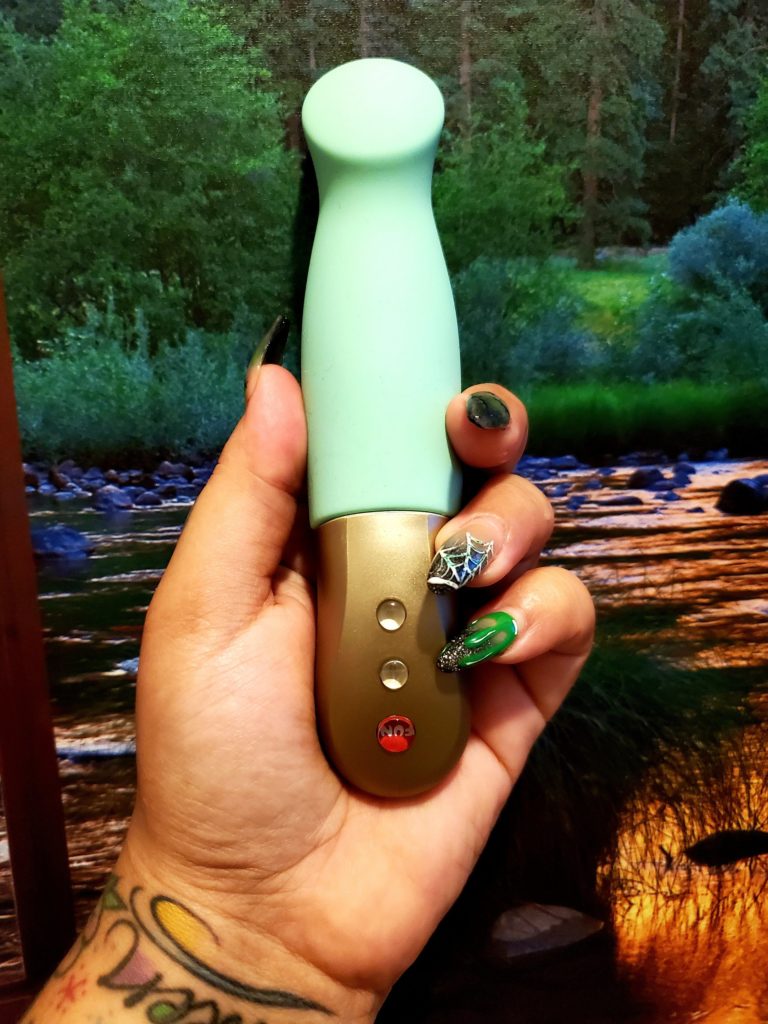 Pros
Mint green or as they call it, Pistachio, is my favorite color. So more sex toys in this color please!! When I first started purchasing sex toys, I thought black would be the color I most wanted my toys in, until I realized black shows body fluids really well which isn't the sexiest sometimes. So not only is pistachio pleasing to look at, it doesn't look as full of fluids after, if you know what I mean.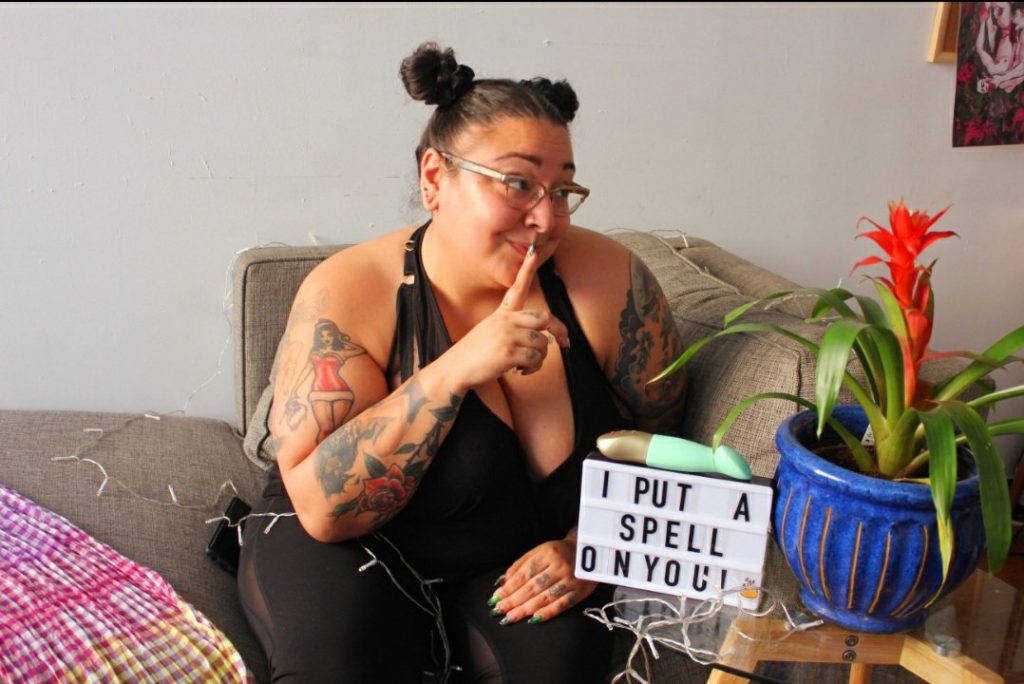 Quiet is an understatement. If you've been looking to invest in a quiet, waterproof, yet versatile toy this might be the toy for you. When I took a video to post on Instagram, the traffic of the Bronx in the background made more noise then the Sundaze turned to it's highest intensity. This toy is really one of the most quiet and powerful toys I've seen and used. It's also waterproof so add it to my list of toys perfect for mermaid masturbation in a tub!
The shape of the head of the Sundaze makes it great for internal or external stimulation. You can press the squishy broad head onto you clit, or use the edge for more pinpointed vibration. Or the bulbous rounded head is perfect to rock into a g spot for that kind of stimulation. One thing this toy is not good for is anal. Because there is not true base this should only be used vaginally! Hopefully Fun Factory will create an anal safe version.
Something I always talk about is how adding different sensations to your play can help you mix up your masturbation or partner play. Vibrators don't desensitize you but if you train your body to only orgasm in one way, no matter what that way is, it's going to be harder to be able to mix it up ad still reach climax. So changing up positions, the times you play, and the intensity and vibration creates diversity in your play and helps you not get complacent. Most vibrators only stimulate one kind of nerve ending. Sundaze stimulates three. Different nerve endings process different kinds of sensation—and Sundaze offers a lot of sensation, that's for sure. Simply, alternating between different types of sensation keeps you from becoming habituated to just one.
I think this kind of toy is perfect for couples to incorporate into their play because it can be used in a variety of different ways and it's still small enough that you can insert it into someone and still touch their clit and tease other pleasurable hot spots.
The Sundaze also includes a couples Game, toy pouch, and of course, a charger. So everything you'd need to start off date night with a new addition. The games aren't overtly gendered so very queer friendly!
As a bonus, you can save your favorite arousal setting, so SUNDAZE starts with it every time, and if you accidentally turn the toy off during play, just turn it back on within 15 seconds to return to the same setting.
Cons
The biggest issue is that there is not an anal safe option available yet. This would be a great prostate toy but I couldn't in good conscious let someone put this in their butt. I repeat,DO NOT PUT THIS TOY IN YOUR BUTT!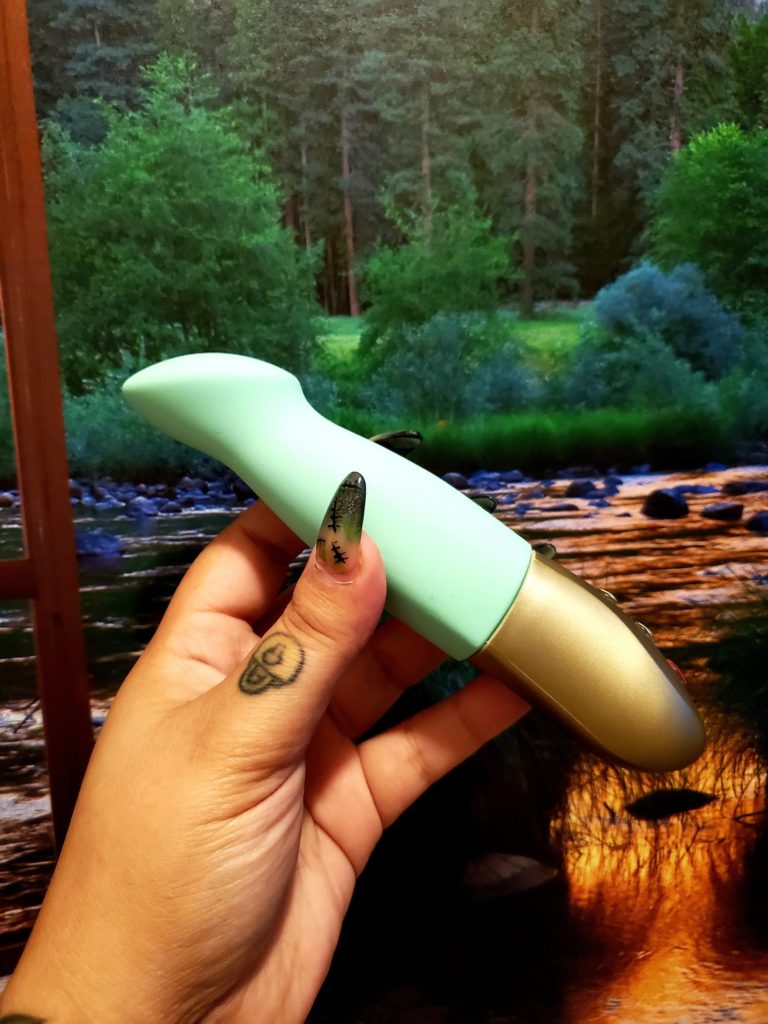 The lower settings for me are just a tease, so the more interesting settings tend to be more the middle settings to the highest settings. This isn't necessarily a bad thing, it has an incredible range which could be great for teasing, edging or orgasm control. I just don't think the lower settings is enough for me to orgasm, but I'm the queen of power tools so take that with a grain of salt.
And as size royalty I would love if in the next version the of the Sundaze it would be bigger but with the same power! We just need more size options because everyone wants something different and one size is not fits all in that department!
Final Thoughts
Sundaze is a good quality, well made, versatile toy. Something that I would feel comfortable in someone investing their money into and time into exploring their body with. It's a shape that's great for internal or external, and with such a squishy silicone. Something I think many will enjoy!