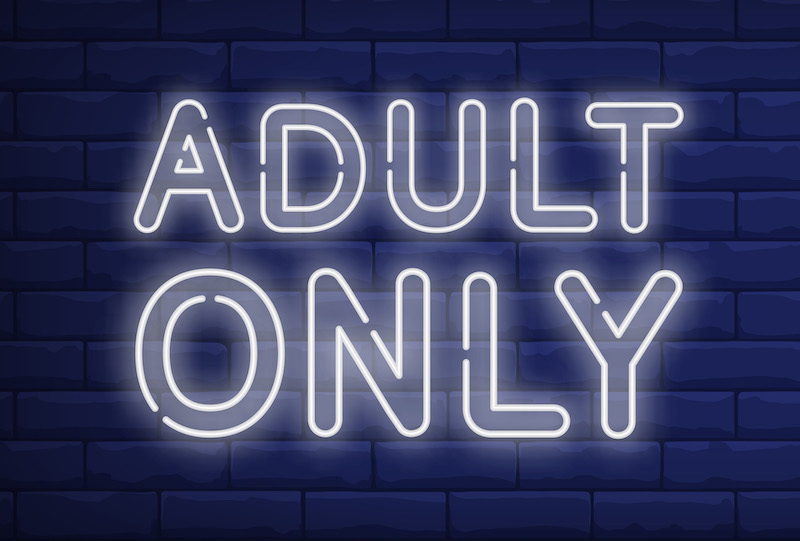 I actually love porn.
As someone who is a feminist I know it can be surprising to hear how much I love porn, especially when I know there is some harm associated with pornography. Porn can influence our perceptions of "normal bodies" and what "normal sex" looks like.
I can acknowledge that porn can have a negative affect while still watching it, but trying to find ethical feminist porn. There is plenty of porn out there that can help you explore your desires while not necessarily being romantic. Ethical porn can run the gambit of softcore and romantic to hardcore and rough. It's all a matter of finding what turns you on.
Make Porn Work for You
It's not hard, but it might take some time to figure out what works for you. below are some tips to help you navigate the vast porn options.
Some Tips:
Pay for your porn!!!
Don't contribute to the vast wasteland of stealing content from performers. Read more why here.
Keep an open mind!
​Desire is a journey, not a destination. What you might have originally thought was not for you might evolve into something that really turns you on. At the end of the day your desires mean nothing about you as a person.​
Explore!
It can be interesting to explore kinks or themes you don't understand the attraction of. Try everything once, you might surprise yourself with what turns you on. A basic consideration is what kinds of sex you want to watch. The majority of adult movies involve penetration, oral sex, and a sometimes foreplay.
Other movies focus on BDSM or power play, or only feature one sexual act (for example only masturbation or oral sex or only threesomes).
But know your hard limits:
​If you find something you really don't like, you don't have to keep trying to like it. In fact knowing that you don't like something you might get you closer to the things you do like!
Consider the big media picture.
While it may seem like all adult movies are the same, there is huge variety in adult videos. One way to narrow down the field is to consider what you like in other kinds of movies in terms of production value, etc. See below for examples, all of these questions can lead you to the type of adult movies you'd like.
Do you prefer movies with big budgets, elaborate plots and set designs?
Do you like the gritty feel of a hand held camera?
Do you prefer documentaries over feature films?
Big budget or indie?
Is character development important or do you just want to see stuff happen?
Hardcore or romantic?
In actuality you can have both, but one of the first things to consider is your comfort level with explicitness. Do you want a movie that has lots of sweating, anal sex, and dirty tall, or do the thought of romance and candle light turn you on?
Whose doing what, to whom?
Who you want to watch having all this sex?
Most adult movies are compartmentalized. With few exceptions movies marketed as "gay" will only show sex between two men, a "lesbian" movie will only show sex between two women, a "straight" movie will show sex between a man and woman and between two women, and a "bisexual" movie will have men and women having sex with each other.
There are several independent production companies that produce movies marketed as queer which do in fact blur many of these lines (which are blurred in our own lives anyway). And of course, you don't have to only watch the kind of sex you have. For example, plenty of straight women like watching gay porn. This is a safe way of exploring your desire and getting creative — don't limit yourself.
Finding your niche.
The adult movie industry is all about finding niche markets. If you're looking for anything special you will probably find at least a few titles. Maybe you have a particular fetish, or like a certain role play scenario.
Maybe there's a certain style of sex or movie making that appeals to you. Some of us won't know what turns us on until we see it, which is why trying a little of everything from a variety of genres is a good idea.
Have a sense of humor.
Don't forget to have fun and enjoy the ridiculousness of the scene! Even the best adult movies can be silly, embarrassing, and goofy. At the end of the day exploring your desires should be fun, and you should treat as such.
Keep trying!
Figuring it out can take time. The things we like can change, can turn out to actually not be something we like at all, or can just be plain old hard to figure out. Don't get discouraged, you'll find something if you just keep looking!
Don't compare yourself to the porn stars.
This is the most important one. There are tons of body types in porn now a days but these people are paid to look their best. Don't compare yourself, because most of them also use professional hair and makeup!
Now go forth and enjoy!
Porn can be your friend if you let it, and it can teach you what you want in your sex life, because its just that, YOUR sex life! Have fun exploring and tell me all about what you discovered!