From Crash Pad about the episode
" Dylan Ryan needs no introduction, and when she brings T.Pfister to the CrashPad you know she'll live up to her name! After bending Dylan over and eating her ass, T.Pfister fingerfucks her until she squirts all over the bed. Later Dylan rides T.Pfister's whole hand for another mattress-wrecking orgasm, before changing saddles and sitting on her face. Whelp, guess I'm doing laundry today. " 
Dylan Ryan is a performer who really doesn't need an introduction. Not only is she a Crash Pad superstar who has been in quite a few scenes, but she was in Gush. Which is one of my favorite Edutainment porn out there. It's not just the go-to source of G-spot wisdom — it's a show-and-tell extravaganza about the G spot. Trust me, see Gush for yourself here.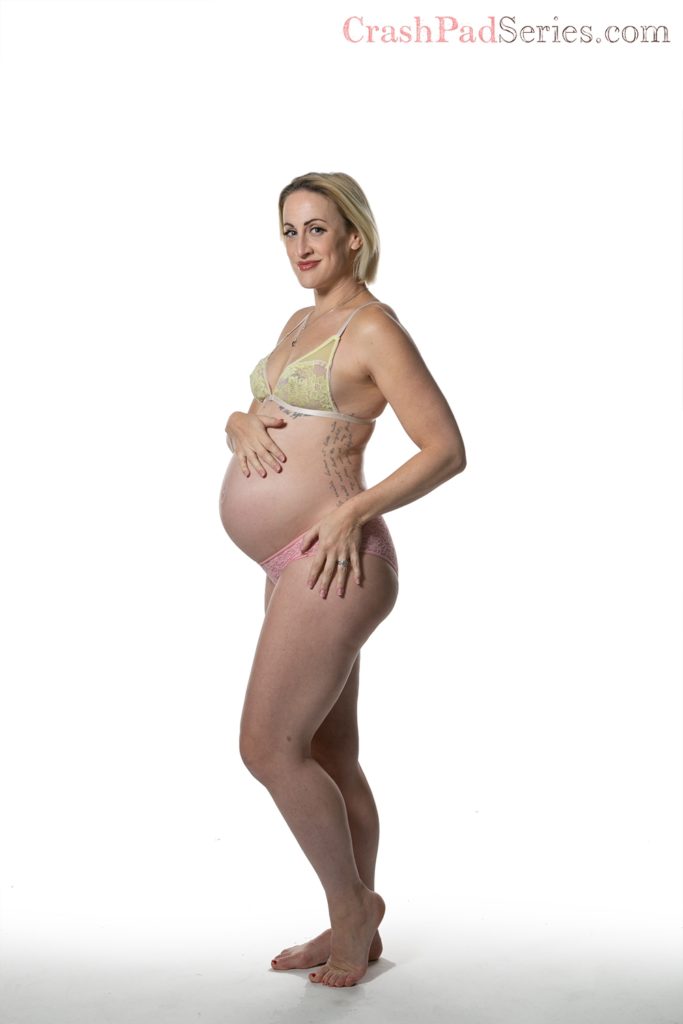 Then we have new performer T.Pfister who I'm excited to see because the real life couples always have the best energy. Plus being a voyeur into someones real life is super hot to me.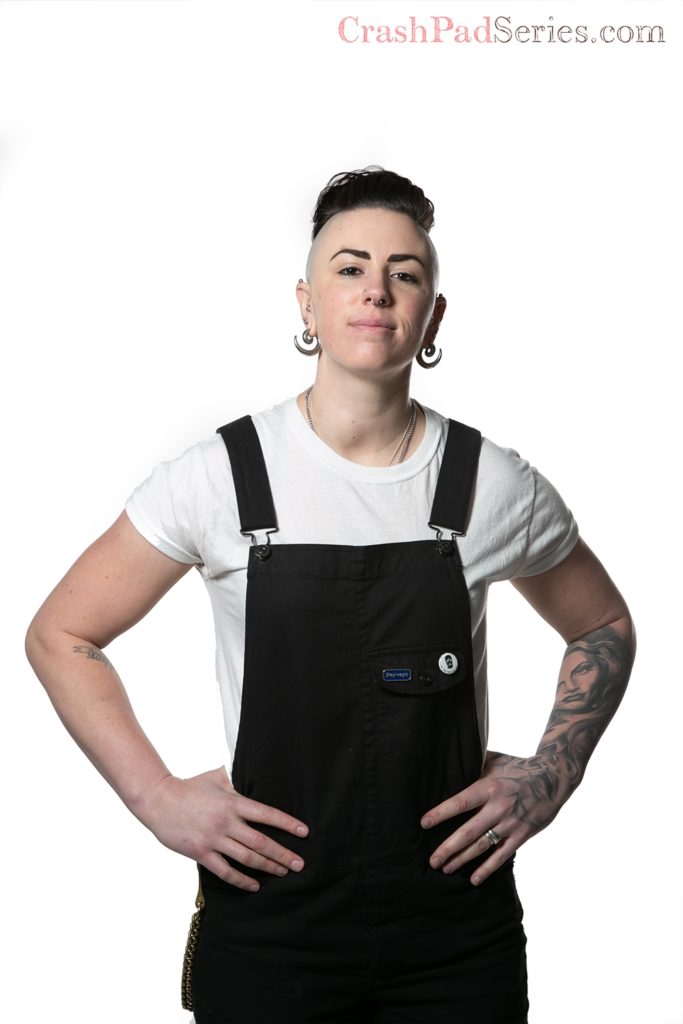 The best part of shooting with someone you have sex with IRL is that you can jump right in. As much as I love seeing negotiations in porn, sometimes it's not necessary and you can just get down to business.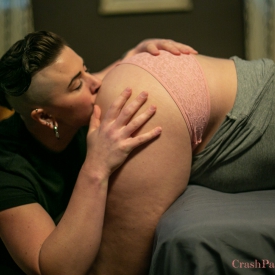 The human body is amazing. If it's a sex act you were doing before you were pregnant, I'll bet it's safe to do while you're pregnant. We're a lot more durable then you'd think and the body can handle it, if you want it.
Keep up with the safe sex that's safe for you, so if you use barriers keep it up. If you're fluid bonded then go ahead. I would just make sure you were using a body safe lube like my favorite, Sliquid. If you want to find he right Sliquid for you click here.
The more clothes that come off of T.Pfister the more tattoos I see, and I am loving it. Crashpad should add a tag for performers that have tattoos! Make it easier to find the people I want to jerk off to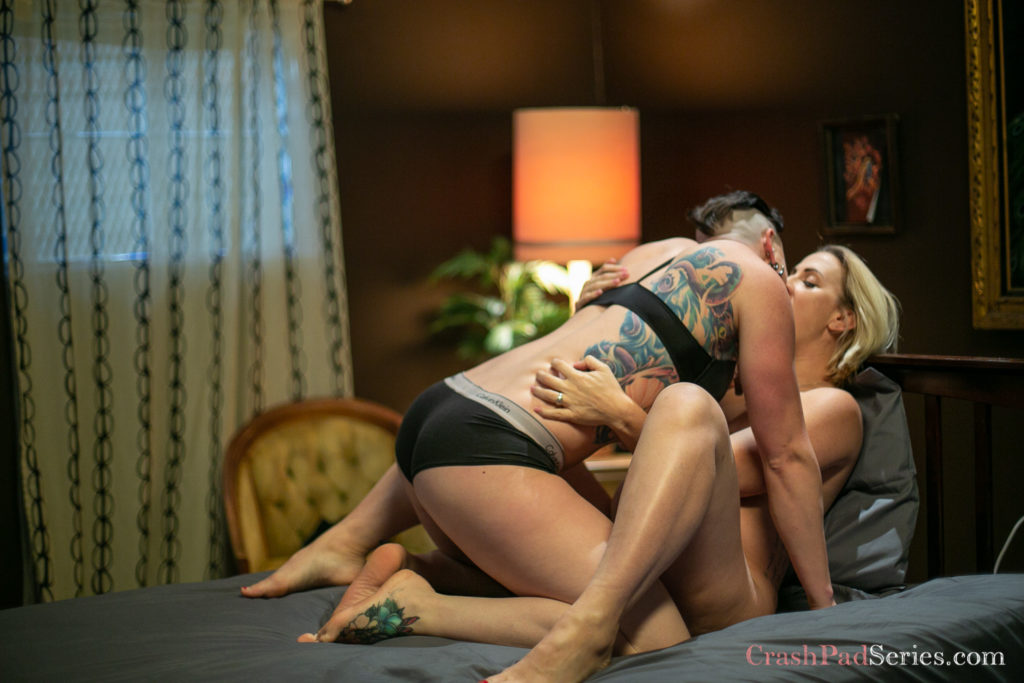 I don't know from personal experience (yet) but I've heard everything feels more intense when you're pregnant. So pleasure just gets amplified and I can't wait.
If you're a squirter or someone that likes to play with body fluids then invest in a Liberator Throw. It's a waterproof blanket so no one has to sleep on the wet spot! I also use mine if my partner or myself have anyone over so we don't have to sleep in other people's fluids as well.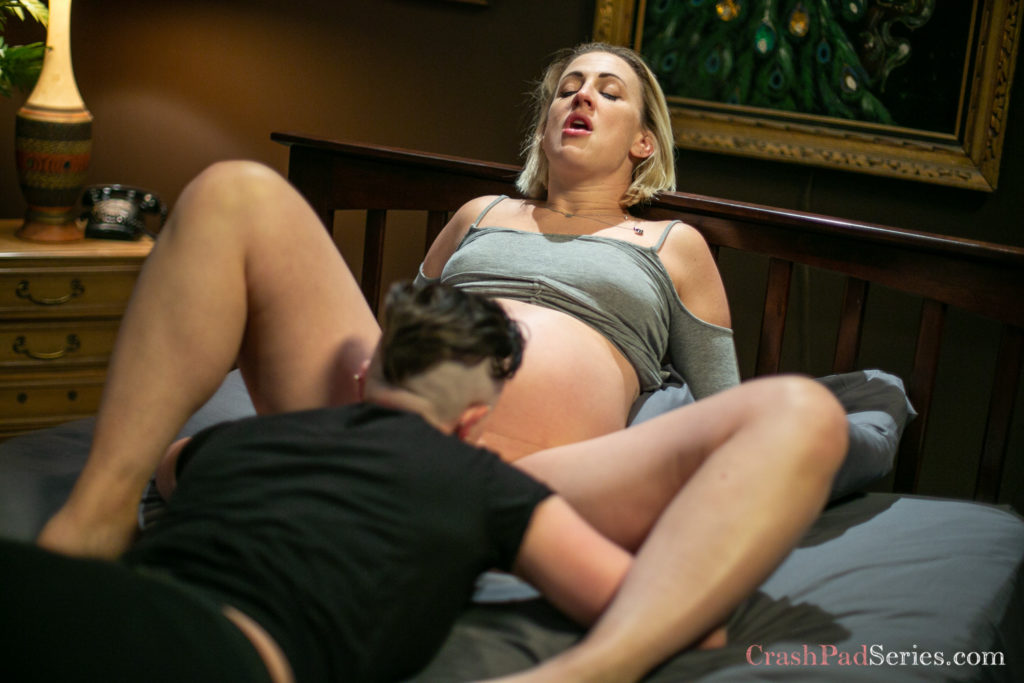 Anal is completely safe to do while pregnant, as long as you're using lube and a toy that has a flared base. If you're someone who likes double penetration then it adds a feeling of fullness and can push everything to the G spot
It's great to see pregnant people in porn that are just experiencing pleasure and their pregnancy isn't the fetish point. Pregnant people are just that, people. They are multifaceted and you never see that in porn.
Riding someone's fist is a great way to be able to control the depth and get more pressure which is helpful if you want to squirt. Positioning is the name of the game if you're pregnant or plus sized. and the Liberator pillows help me get into positions that would be uncomfortable otherwise. Work smarter, not harder!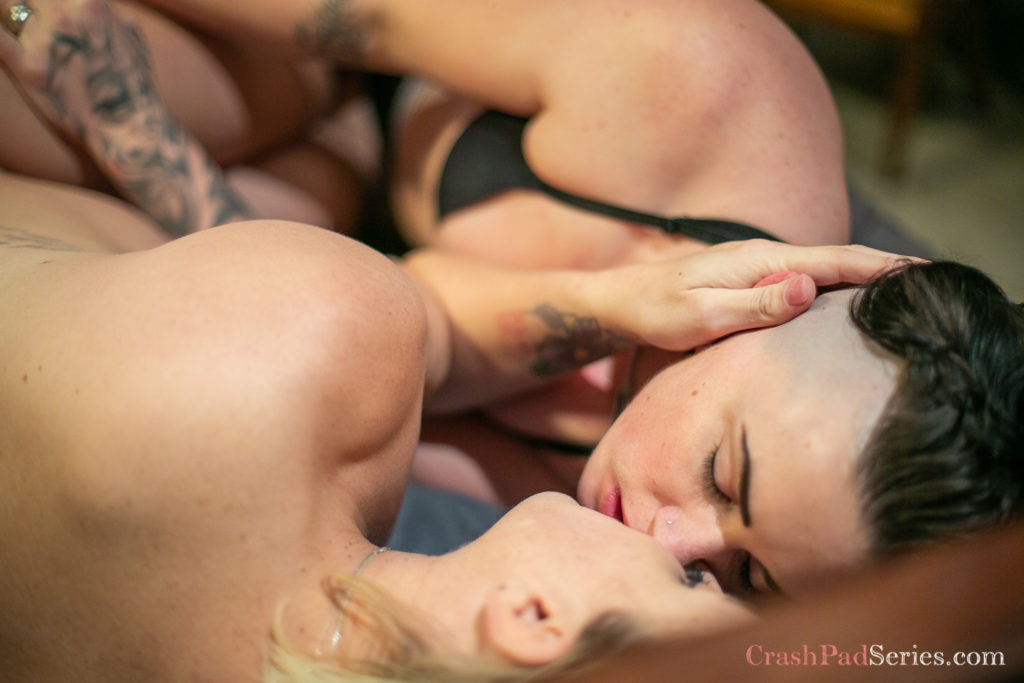 All in all, super hot episode. If you want to check it out for yourself Click to go to Crash Pad episode 306