From CrashPad. (if you want to know more about Crashpad Click Here)
"Siouxsie Q is a proud little piggy this Pride season, squealing as Ramses Rodstein fucks her with a Trans Pride dildo. After riding Ramses' cock, Siouxsie's ready to take his fist and come HARD. Ramses finishes by topping Siouxsie with his hole, riding this little piggy's strap-on all the way home."
I actually only know Siouxsie Q from their activism and sex ed stuff, and never seen any of their porn. But I've heard amazing things and can't wait to see what a good girl they are.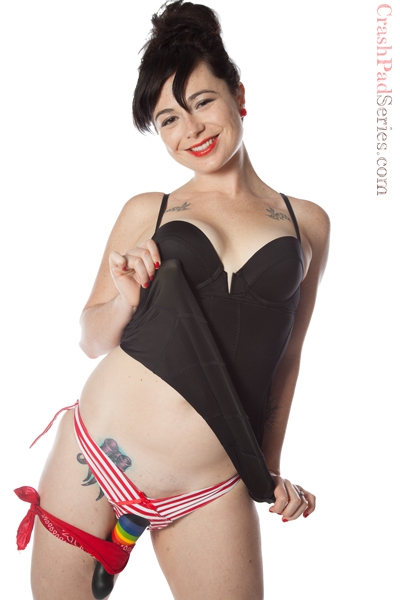 And a big fuck yes to Ramses Rodstein I always talk about representation in porn, and I love that this sexy kinky, polyamorous, Latino genderqueer transman is going to let us watch them fuck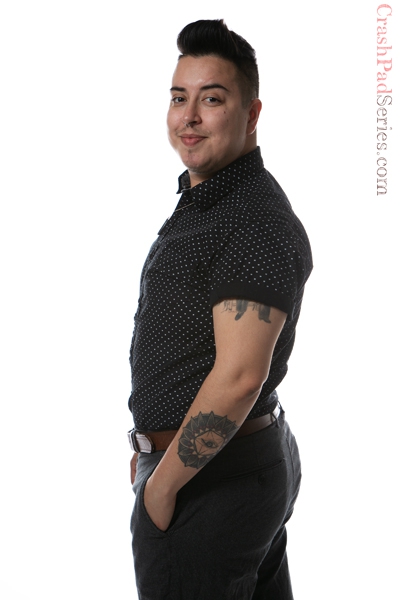 Spanking to open the scene. Great spanking technique from Ramses Rodstein.
You always want to use a cupped hand to create more of a thuddy impact rather then stingy. which allows you to really build up intensity. And they're hitting right on that sweet spot where the cheeks meet the thigh. Best part of spankings is watching the jiggle.Whenever I teach workshops for the Pleasure Chest NY I always talk about the yes/no/maybe sheet to give people ideas for play and people always ask what pig play is and now I'm going to tell everyone to watch this episode. for real Siouxsie Q is an amazing example of a good piggy.
Gloves are a great under utilized tool, not just for safer sex but for sensation and hand stuff.
It gives your hand a new feeling, while smoothing any rough parts to make it easier for genitals.
Hair pulling can be fun when done correctly. If you grab at the nape of the neck you'll have more control over your bottoms movement and by grabbing a fistful instead of a little bit it helps wake up even more nerve endings.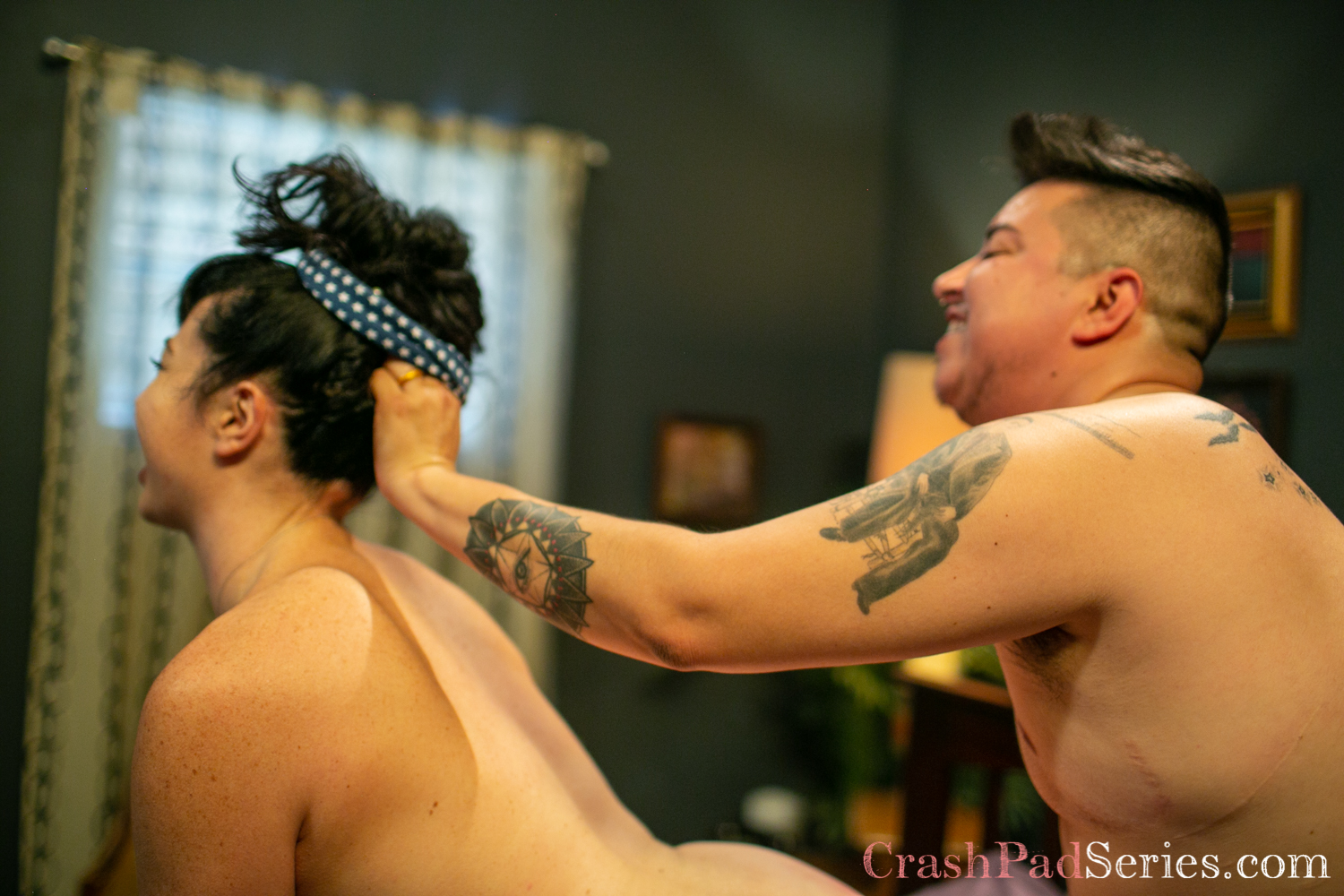 Gloves are also a great tool for fisting because it smooths everything out.
But everyone who's on the fence about trying fisting should give it a shot. It's incredibly intimate and the best gspot stimulation you'll find!Creating visual interest when you're pleasing your partner is fun, throw your butt in their face while you're fucking them!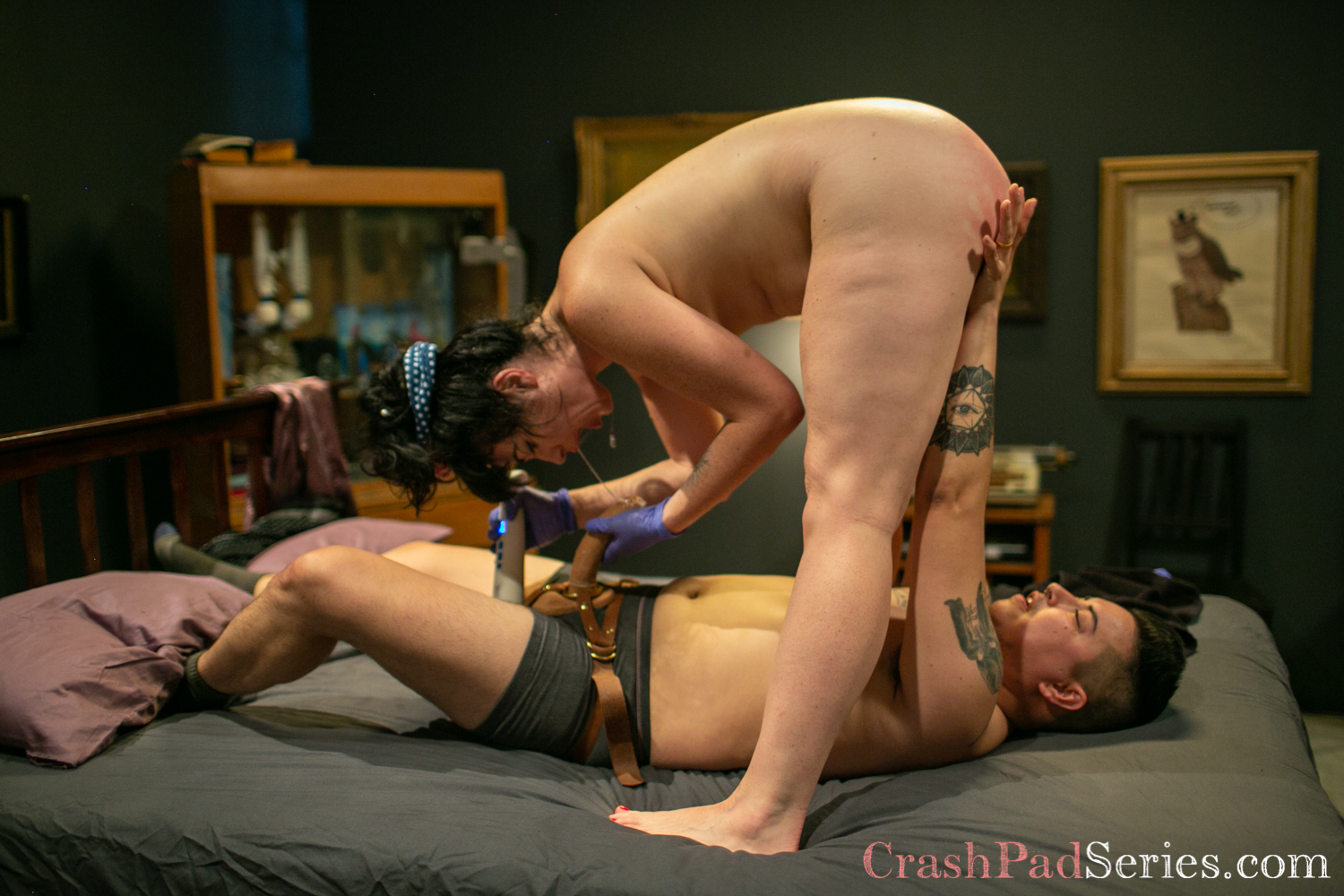 Great episode! Everyone check it out here