From CrashPad. (if you want to know more about Crashpad Click Here)
"April has brought a bag full of her favorite toys but her number one desire is to wrap her lips upon Milcah's. Tender, raw, messy and sweet, they lose themselves in each others bodies with constant kissing mixed in with slapping, spitting and fisting. Milcah worships every inch of April eventually making her squirt after playing with a few different toys." – Keymaster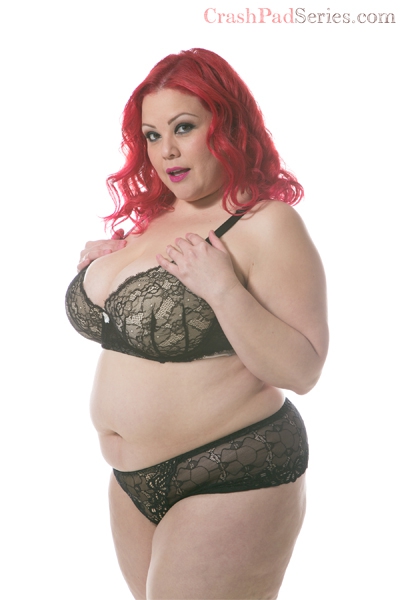 Well if you know anything about me, you'll know about my love of April Flores. I love her fine art book "Fat Girl" as well as loving her new website.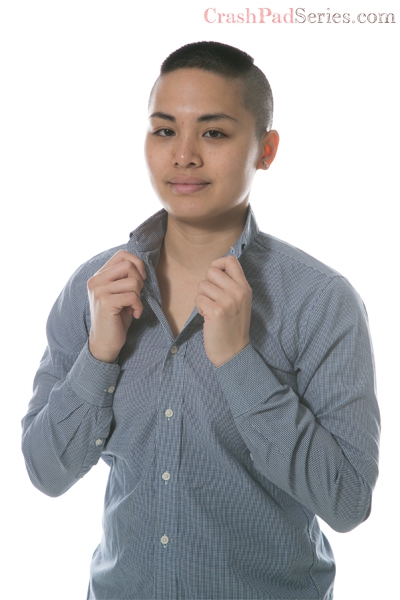 So to see her in a scene with her real life partner is a real treat. They are so swoon worthy and talk about loving fisting and furthering the femmepire. Two things I love as well.
I really love watching IRL couples bone on camera.
It helps my perverted voyeurism and adds to the dynamic and authenticity on camera. The scene starts with really passionate kissing and groping, perfect warm up for the fisting I know is coming. And of course I have to point out the Fat Femme Lingerie goals. That bra and crotchless panty set is so sexy!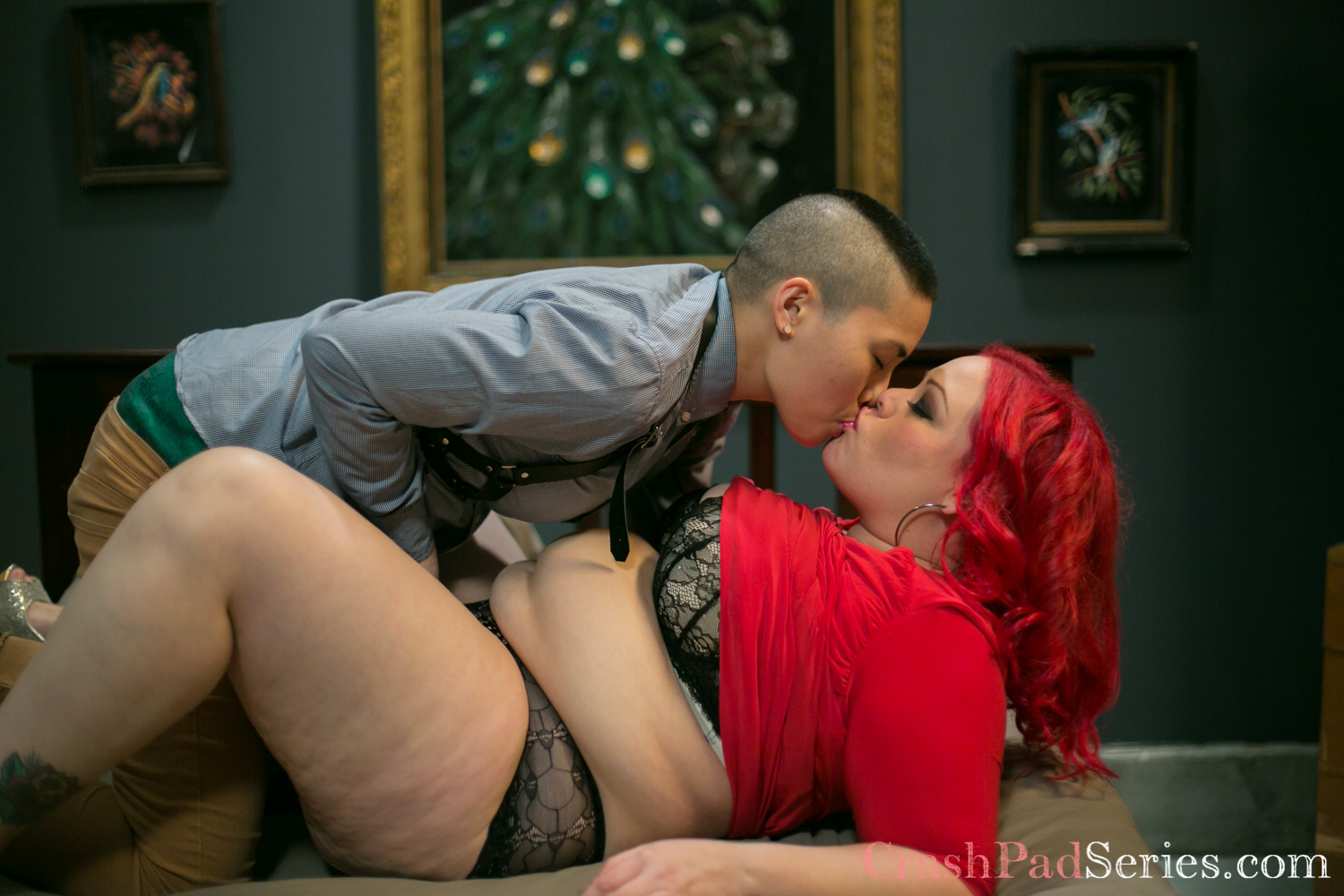 As a plus size woman I appreciated seeing someone fuck a fat person and not be scared to really move and manipulate their body to increase pleasure. Sometimes those glorious fold can get in the way, and we need someone not scared to get their hands wet so to speak.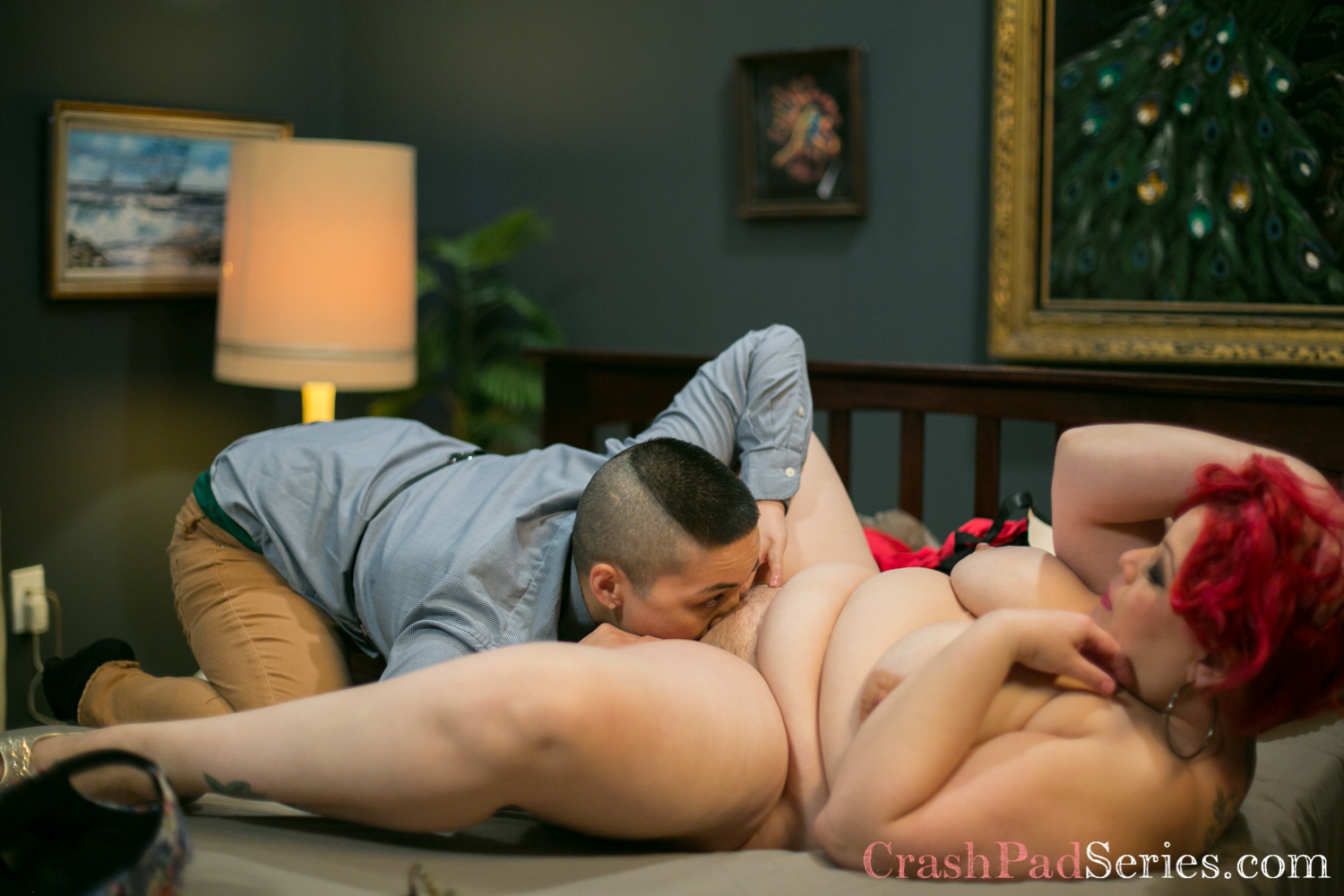 Love the fact that Milcah had their harness on and ready for action.
It shows they've been anticipating this moment. Seeing check ins during sex, even though these are real life partners just goes to show that even in a relationship checking in during play is important.
The pure wands appearance was a nice surprise. It is the ultimate toy for squirting. Choking and face slapping are great tools to add sensation and play with some power dynamics.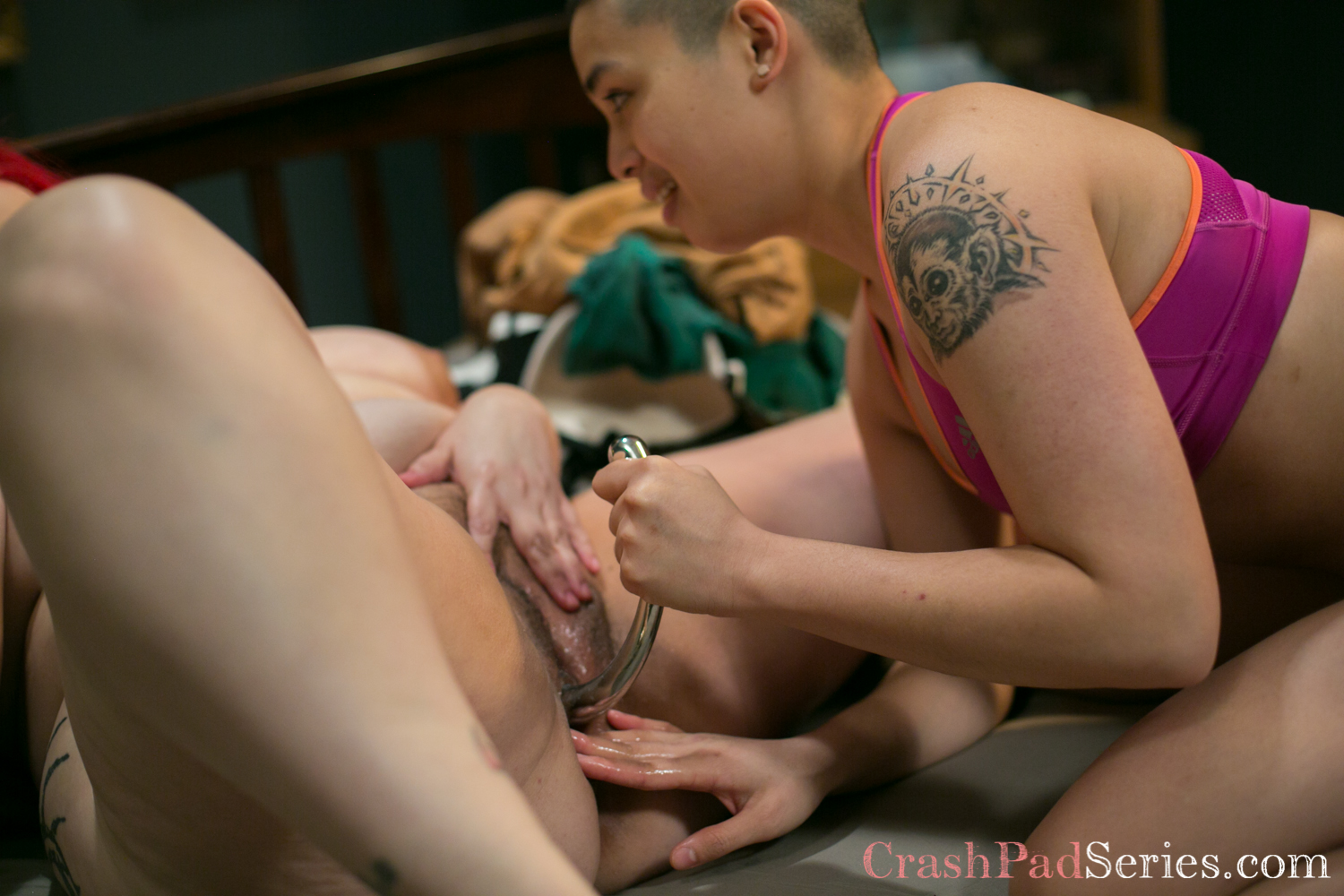 April really showed up for this Episode.
She brought some amazing toys like the Njoy Pure Wand, JimmyJane Form 2, and my Favorite the Magic Wand.
The best part about watching the fisting is that because they fuck in real life they know the combination to make it a party. My hands own favorite thing that you could missed if you blinked at the wrong time was when April had her sparkly heel on their chest while she was getting fucked. Total heart eyes!!