(If you want to know more about Crashpad Click Here)
From Crashpad about the episode "Julie Aurora returns 10 YEARS after first visiting the Crash Pad. WOW! Alexa Braeburn's here to celebrate her wife's pornoversary, finger fucking Julie until they beg for strap-on cock. Alexa obliges, then commands Julie to fist her. But Julie has a switchy, orgasm-denying trick or two up their sleeve before letting Alexa cum all over their arm. Here's to 10 more years of hot queer fucking!"
To say I'm excited is an understatement.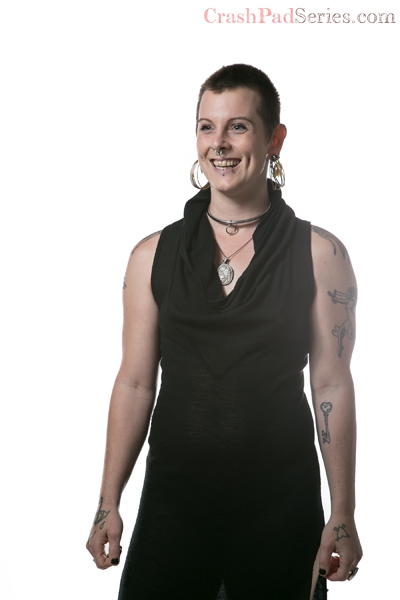 It's Julie Aurora's porn anniversary and I'm glad I'm going to witness it! Their turn ons are so tender I have a new crush. Anyone who likes trashy bathroom sex and baking pies is too perfect.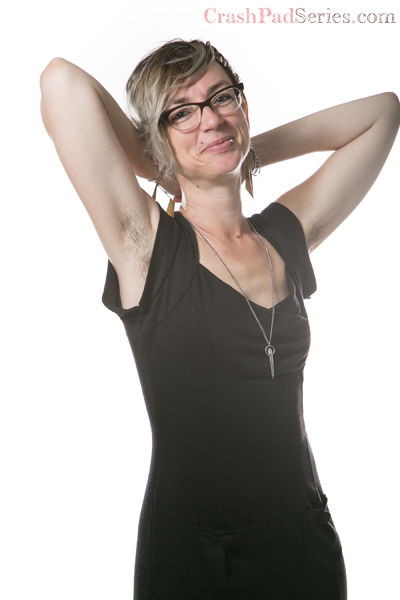 Alexa's bio sounds a lot like my OKC profile. I am excited to watch this real life married couple with similar sensibilities have some fun.
Well I'm going to apologize in advance but my first thought was how amazing julie's earrings are. Sorry, femme moment. I just love Julie's earrings!
The chemistry is jumping through the screen. Watching Alexa command Julie to take off their rings and calling them her good girl is the perfect set up to some boot worship. Watching femmes be worshiped is my favorite pastime.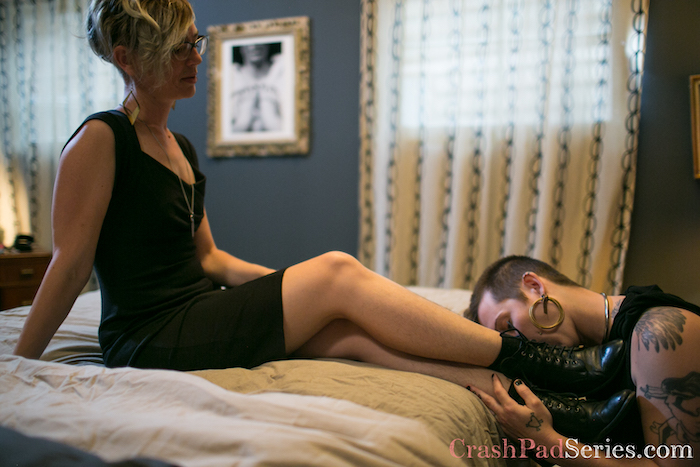 Watching Alexa fuck Julie while telling them how good they're doing and how beautiful they are is bottom line hot to watch. Begging for more fingers is the perfect way to get what you want from your top. Always communicate your needs and wants.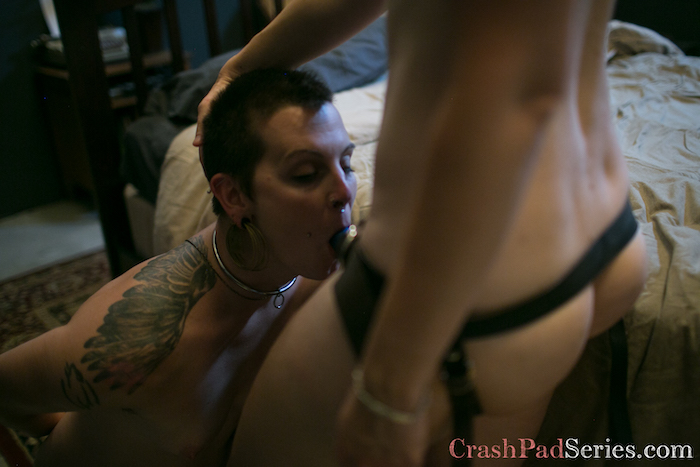 Watching real life couples is great because they're familiar with their partners bodies and know exactly what they want.
So all you see is pleasure, and watching real pleasure and passion is magical. This episode is a great example of cock sucking for anyone who wants to see how to make it look sexier, or read more here.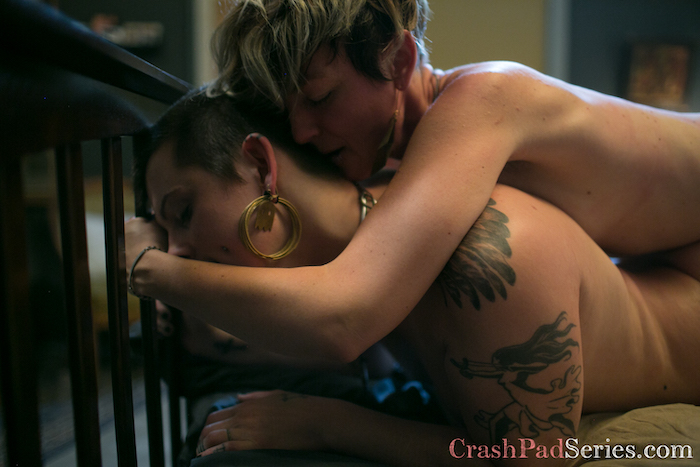 Playful giggles while Alexa commands Julie to fuck her.
Just perfect, especially the dirty talk. Putting pressure on the lower abdomen helps make g-spot stimulation way more intense. This episode felt especially intimate and is a must watch.