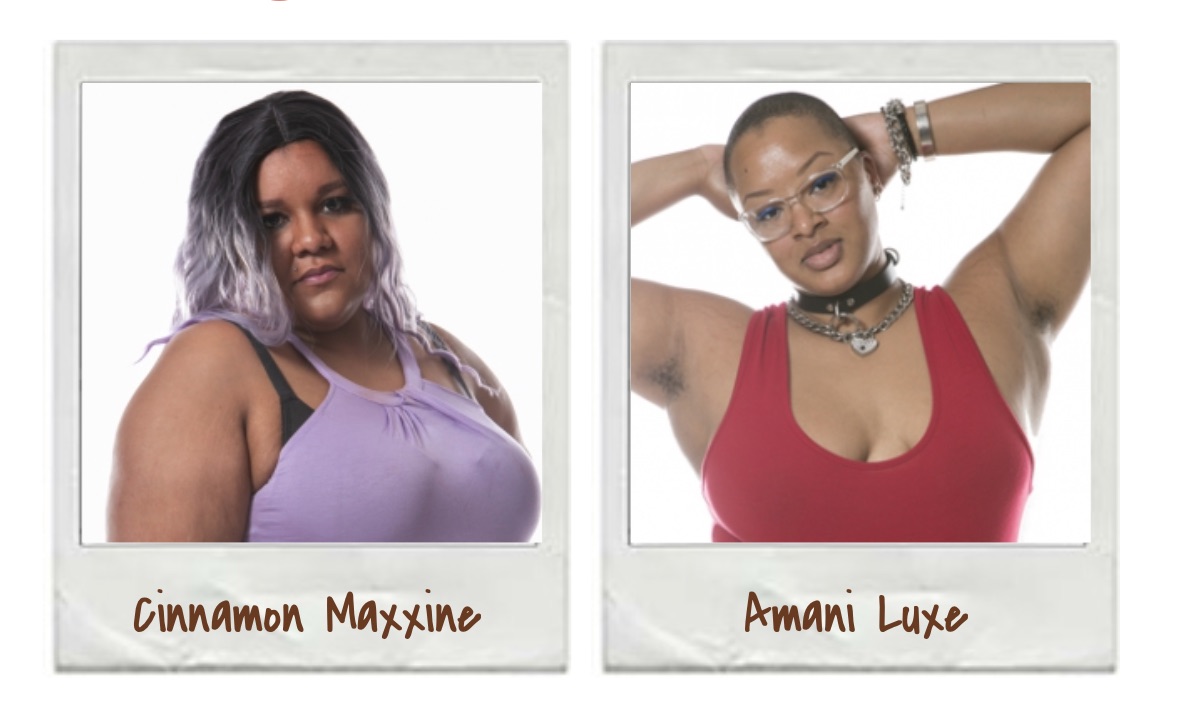 Porn Review
Crash Pad Episode 243: Cinnamon Maxxine and Amani Luxe
From Crashpad:
Cinnamon Maxxine and Amani Luxe femme hard "Take the batteries out of the fire alarm, cuz fierce, fat femmes Cinnamon Maxxine and Amani Luxe are smoking hot! True to her name, Luxe gives Cinnamon's big sparkly cock a luxurious blowjob before retiring to the bed and breaking out the Magic Wand. Cinnamon just keeps coming – are they the Energizer Bunny of Orgasms?" – Keymaster (click to go to this episode)
First of all, how sexy & cute is Cinnamon Maxxine? it's no secret I love Curvy Femmes.
And Amani Luxe. I'm swooning super hard. I make porn for the same reason, " I'm vain and I want everyone to know how gorgeous I look when I use my mouth." Confident and unapologetic fat femmes are the best.
When you get two confident people together, it is amazing to watch.
They both ooze sex appeal and I could watch them just make out for hours. And those nails. Who doesn't love the feeling of nails running down your skin? Long nails are great for sensation play. start light and work your intensity up to vary sensations.
Compliments as dirty talk!
Nothing makes my femme heart sing like being complimented on my makeup. And Cinnamon telling Amani how sexy she looked sucking her dick was perfect.
As always, great communication and check-ins about what they both wanted to do next
Negotiations are sexy! Amani knows how to work that wand, teasing the vuvla and mound before going for the clit. I love my hook ups to be filled with check ins, compliments & giggling. This scene is perfect.
It left me wanting more of both of them!