From CrashPad. (if you want to know more about Crashpad Click Here)
Rose soaks up Rain"When Rain arrives fresh from a protest with an eyeful of tear gas, Rose has just the remedy and offers plenty of aftercare. After taking turns with a flogger, Rose goes down on a blindfolded Rain. Dildos, Magic Wands, and lots of queer fucking… these two are a revolution in the streets AND the sheets." – Keymaster
So now to Swoon a little over the stars.This is both of these ladies first shoot, so it's exciting to see newbies.
Also exciting to know that people first experience in the adult industry isn't a bad one like it can be. Ethical companies are so important and undervalued in this industry.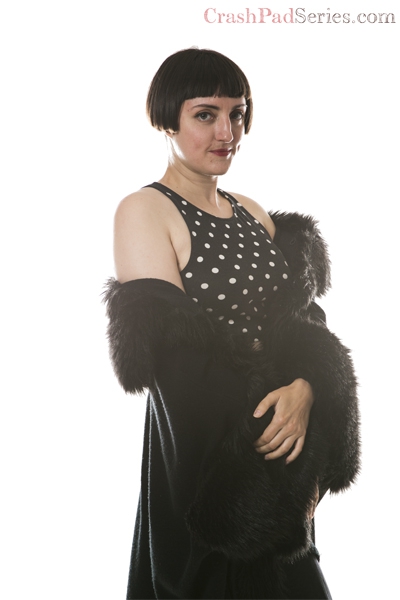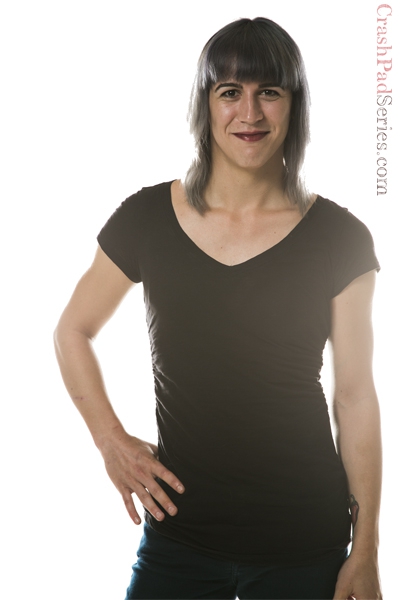 Rose and Rain both said that sex and snacks brought them to Crashpad so I'm sold.
Priorities are in order!The episode starts with Rose cleaning Rain's face because she was at a protest and got gassed. Which is tender and current. Then right into making out and clothes coming off. I appreciate going right into it. They waste no time and go right into flogging.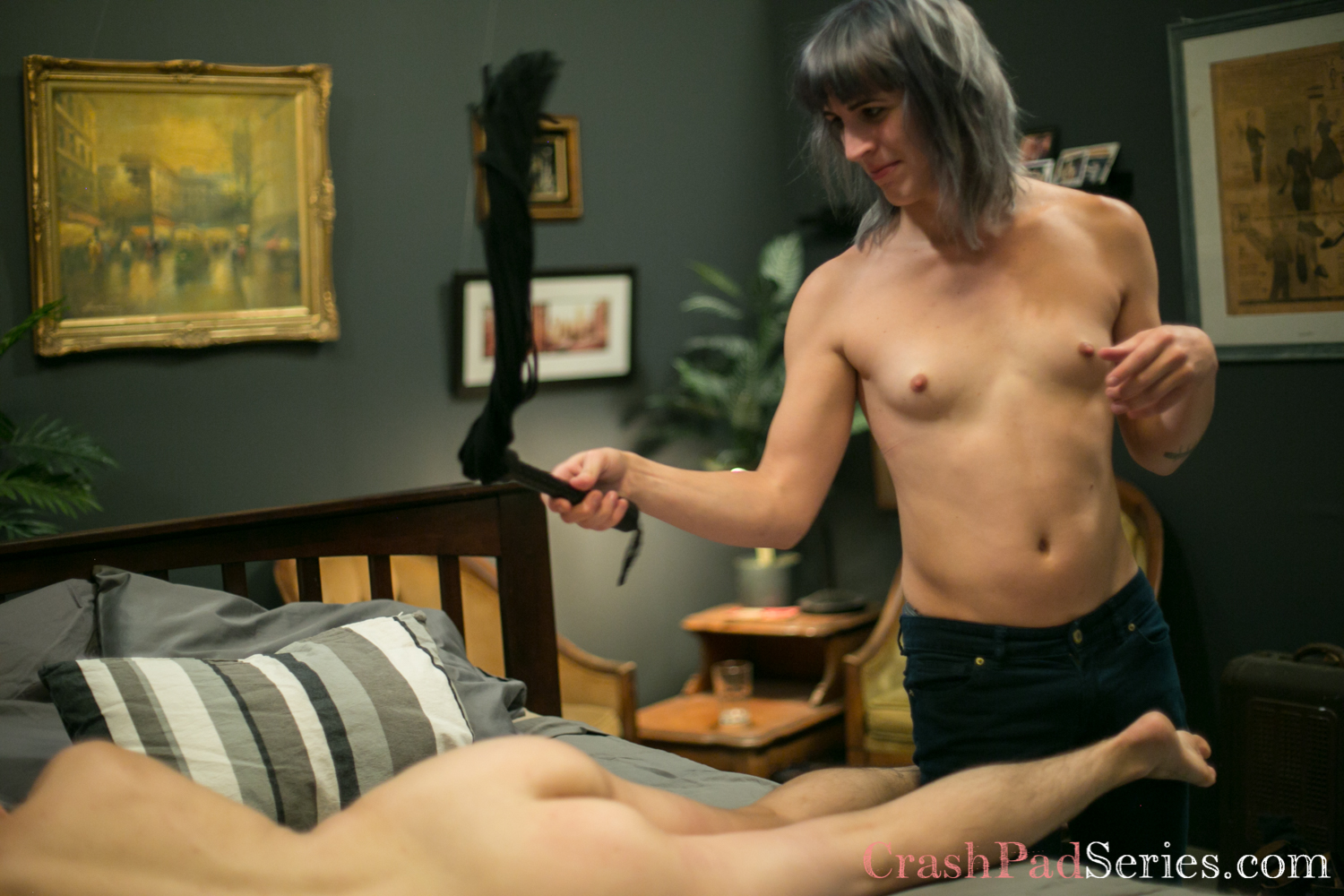 Varying flogging with hand spanking and kisses keeps the bottom guessing and the sensations fun.
Rain goes right for it with Rose, but Rose takes her time and warms Rain up with gentle hits first. Running the flogger on the skin is a great way to vary sensations,tease, and keep the bottom guessing.
Blindfolds are an under rated tool, when you take away one sense the others get stronger. So when you're blindfolded everything feels more intense. It's a great tool for building anticipation.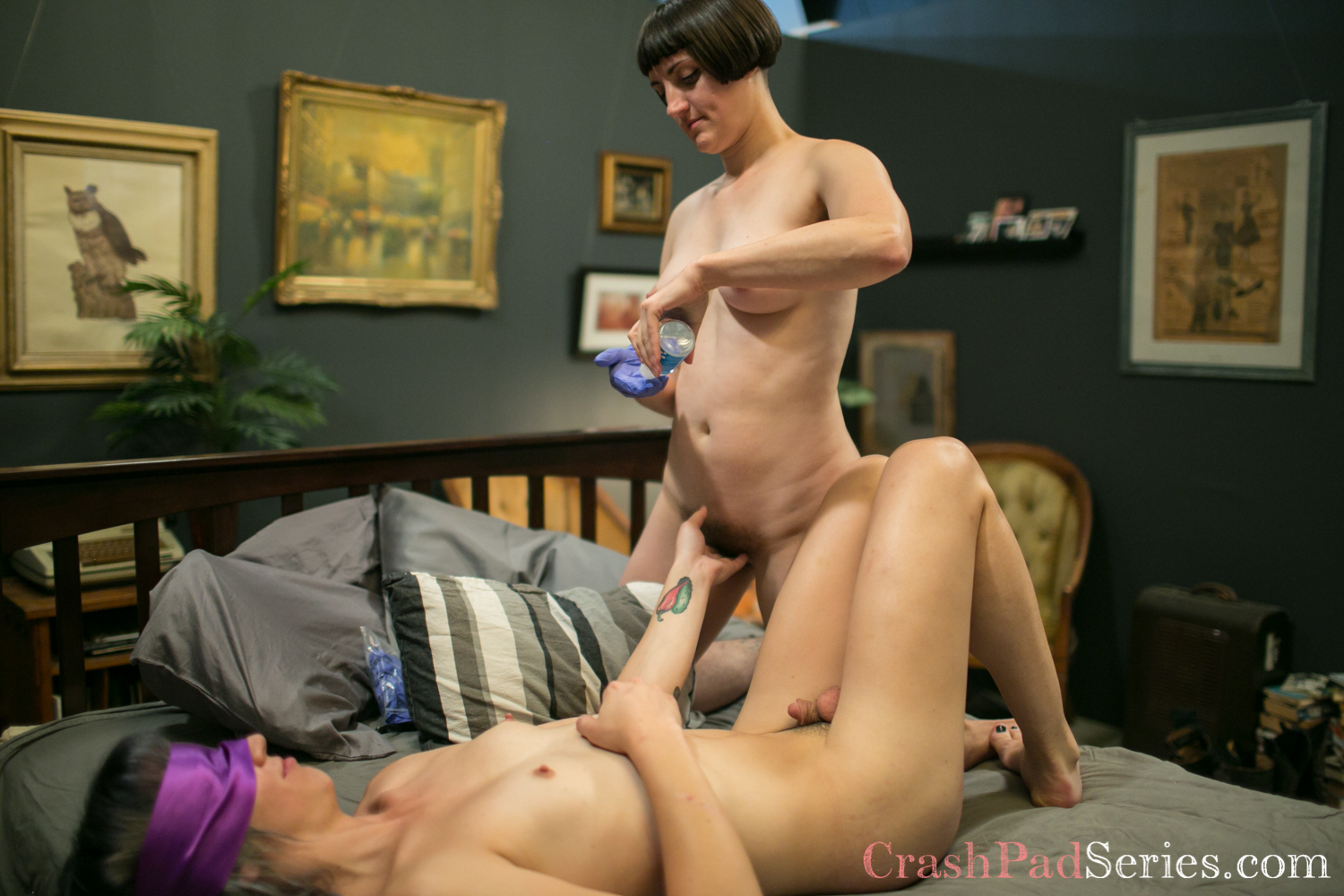 My favorite lube is in this! I love sliquid, read more about lube at my blog here.
I'm glad I'm not distracted by unsafe lube or toysFor as rough as they got with the flogger, they are so tender and sweet to watch. Rose enthusiastically gives Rain oral then tenderly make out. It's giving me heart eyes to watch them together.
The one negative thing I have to say is that they both speak low, and because I'm hard of hearing I really am having a hard time understanding what they're saying to each other.Rain watching Rose for face clues while she fucks her i great nonvebal check ins.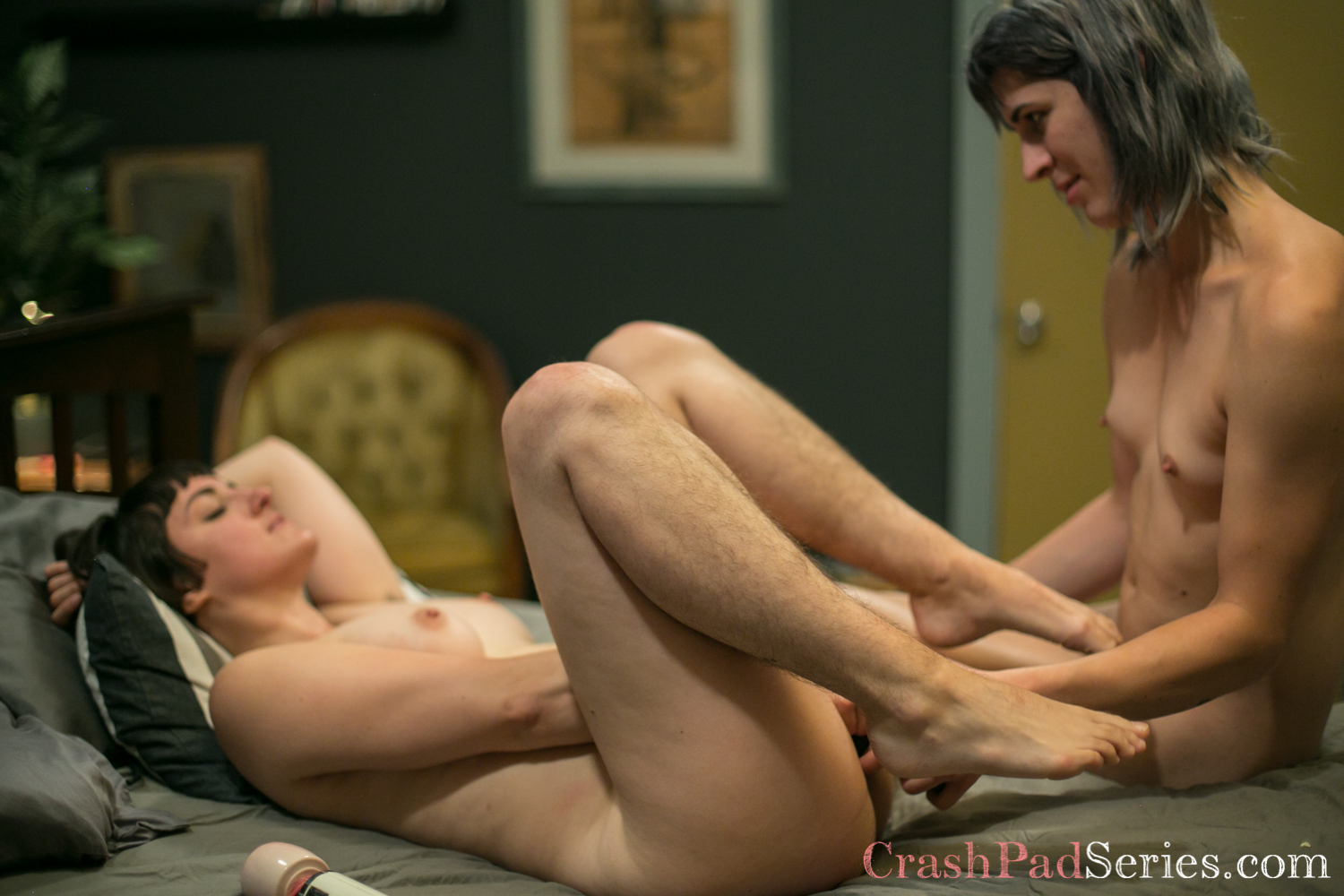 All in all you could tell they were nervous, but great first scene!