From CrashPad. (if you want to know more about Crashpad Click Here)
Andre Shakti gets rough and rowdy with with her favorite wolfie, Dante DeMoan. After thumping his chest red, Andre fucks Dante with a strap-on until he can't wait to get his hands on (and inside) her. If you like hard fisting orgasms, you'll love this one."
So now to Swoon a little over the stars.
Enter your text here…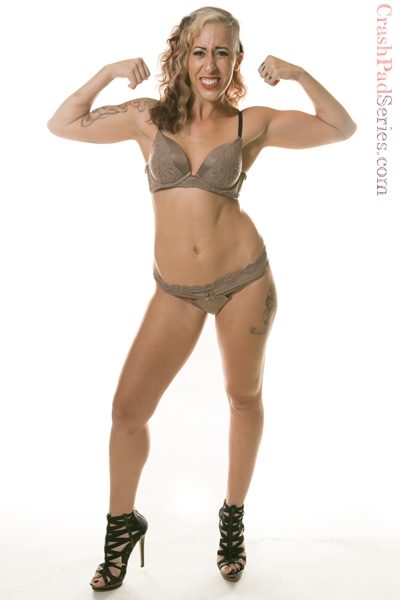 Now I know I say I have a crush on a lot of Crashpad stars but I really do!!!Andre Shakti is someone I follow on social media and respect as a fellow Sex educator, sex worker, and polyamorous femme. I mean for real, look at this amazing femme! But her bio makes me swoon even harder and in my mind if we ever met we would totally be friends.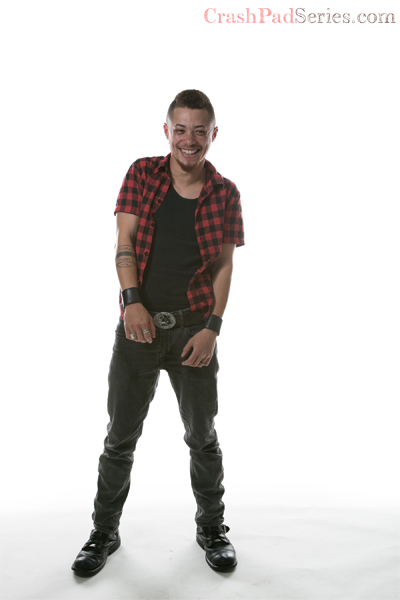 And Dante Demoan is someone new to crashpad, but exciting to see real life partners play on camera! So onto the good stuff.
They start out with such great energy, wrestling and laughing.
The energy is palatable and infectious. They clearly have great chemistry on and off camera. Andre jokes about Dante only being on top because he caught her by surprise and I think that's adorable. Sexy roughhousing turns into passionate kisses and I am turned on. I love wrestling so much I'm having a lube wrestling party for my 30th birthday.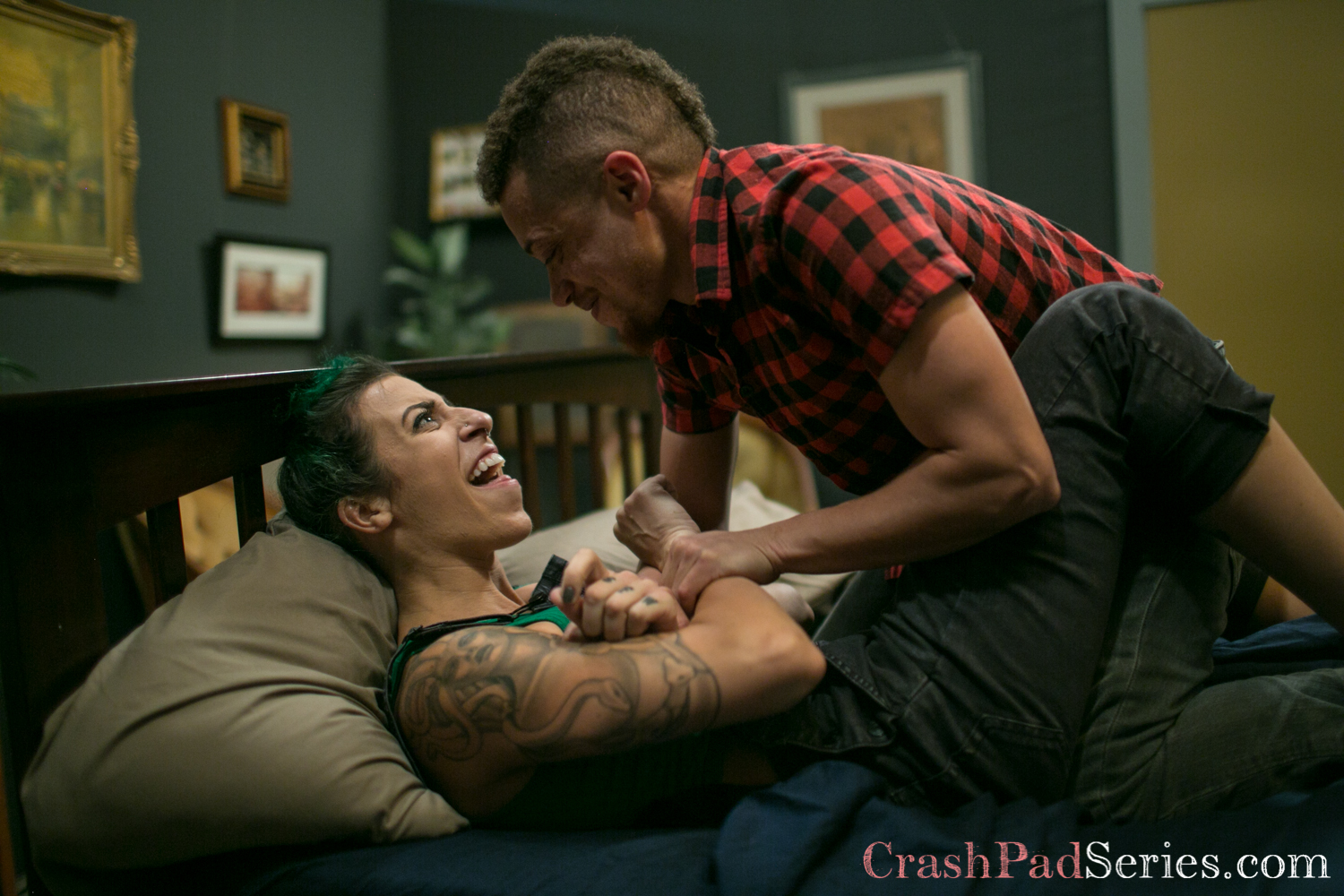 With that surprise leg hold when Dante's guard was down, I am officially in love with this scene. The chest hitting is a perfect example of how it's done. You want to use the flat part of your fist, not the knuckles and punch straight on. Varying speed and intensity really warms the bottom up for more impact.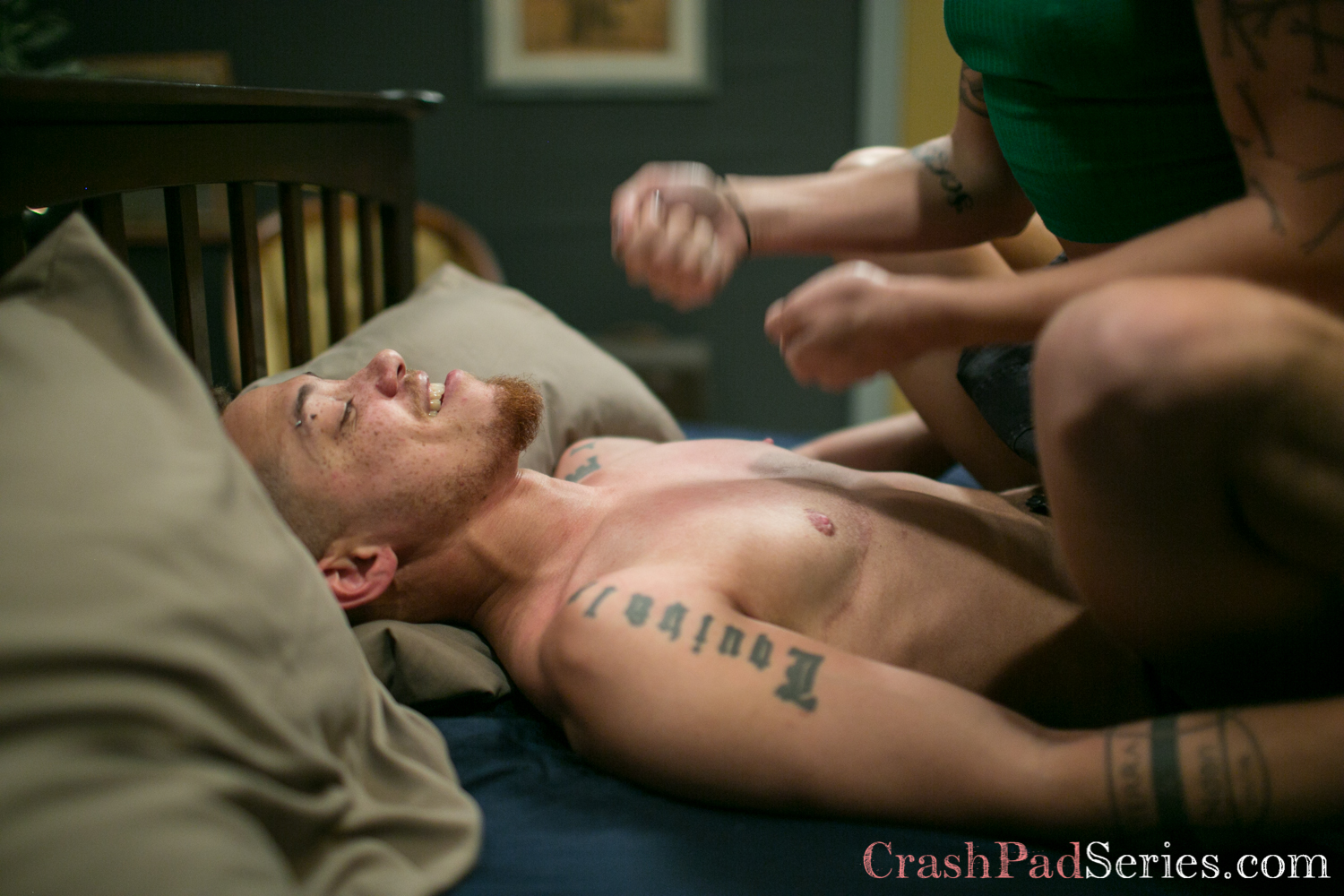 Varying impact play with kissing is great because it builds anticipation and intimacy in a scene.
More arousal and warm up, makes orgasming more intense and easier to achieve. One of my favorite parts of Crashpad is how they have real life queer couples on camera. You can tell that Andre knows the exact combination to get Dante to cum based on the sexy sounds he's making. It's wonderful to see real life, unabashed orgasms and pleasure in porn. Knowing the performers are having fun makes it so much better to masturbate to.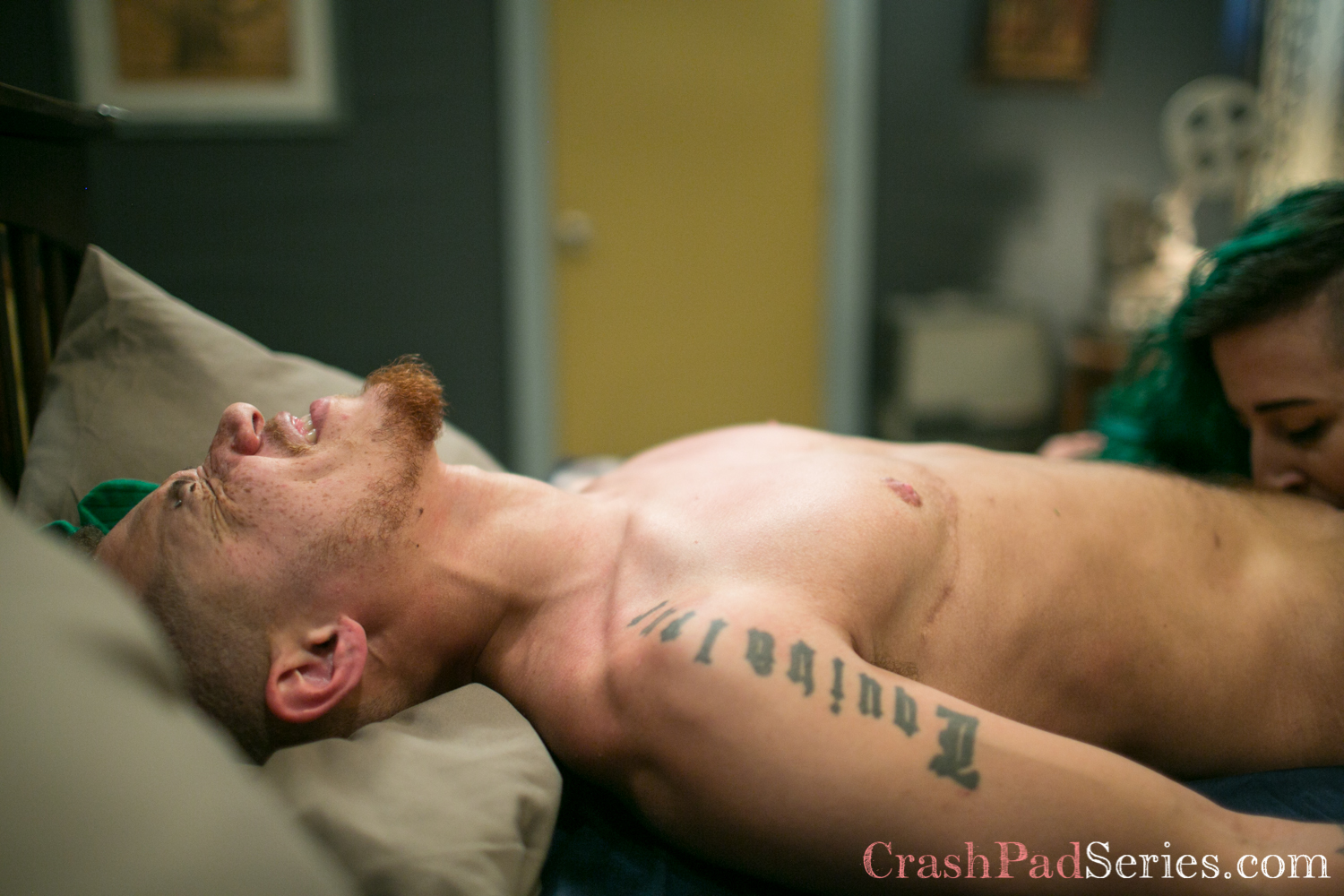 The most important part of sex is communication.
Watching Andre watch Dantes face for clues to go for it or ease up was perfection. Some quick verbal check ins and they keep on with the good times. That Vixskin Mustang and Switch Leather Harness are clearly a dream made in heaven for Dante.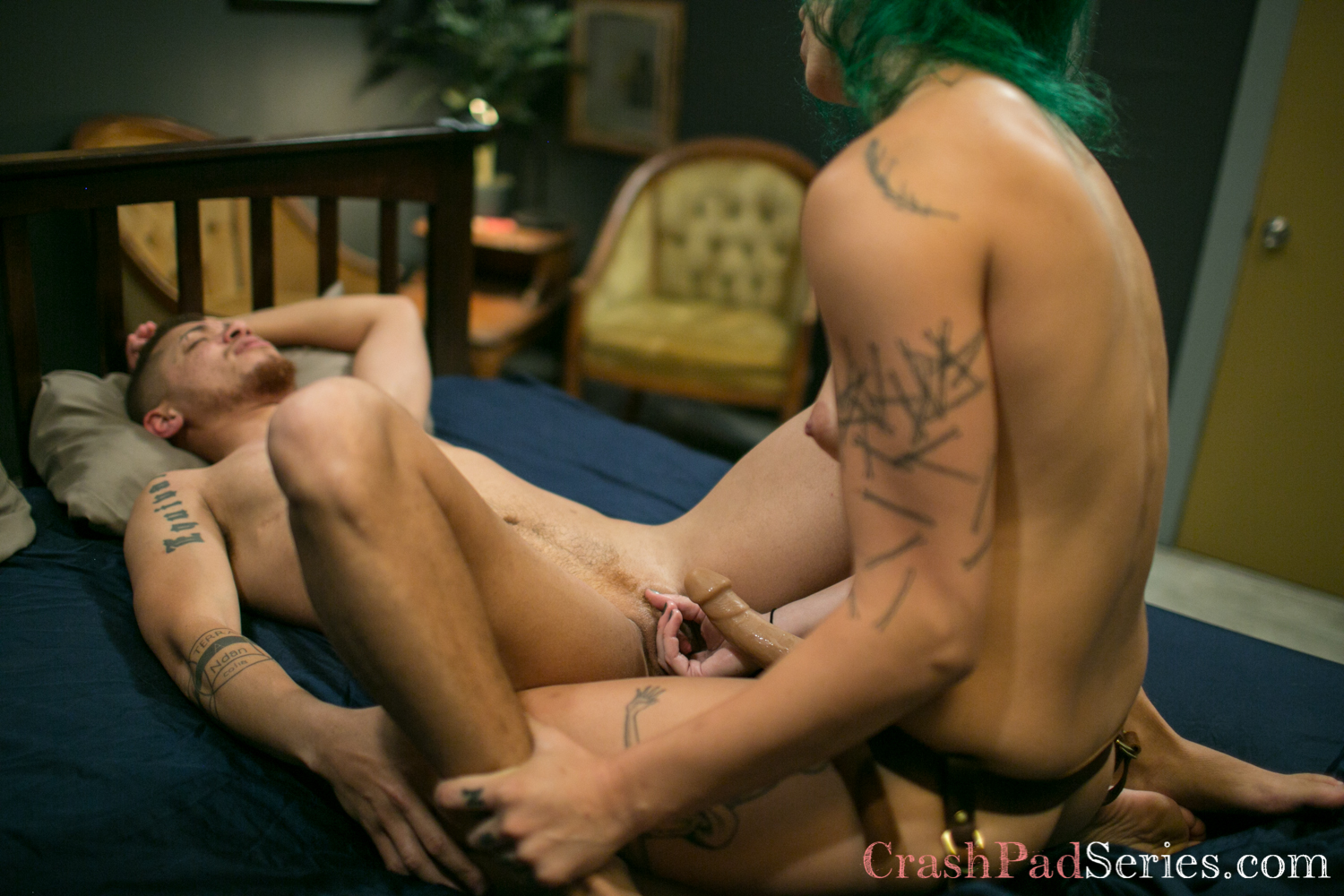 Dante Warms Andre up for Fisting with his mouth, then they switch to my absolute fav, the Magic Wand Rechargeable. Andre does a check in for more lube as Dante gets more fingers in. Fisting is all about communication, lube, and taking your time. It's so intimate but rewarding. That moan of relief and pleasure when he got past the knuckles is so real for me.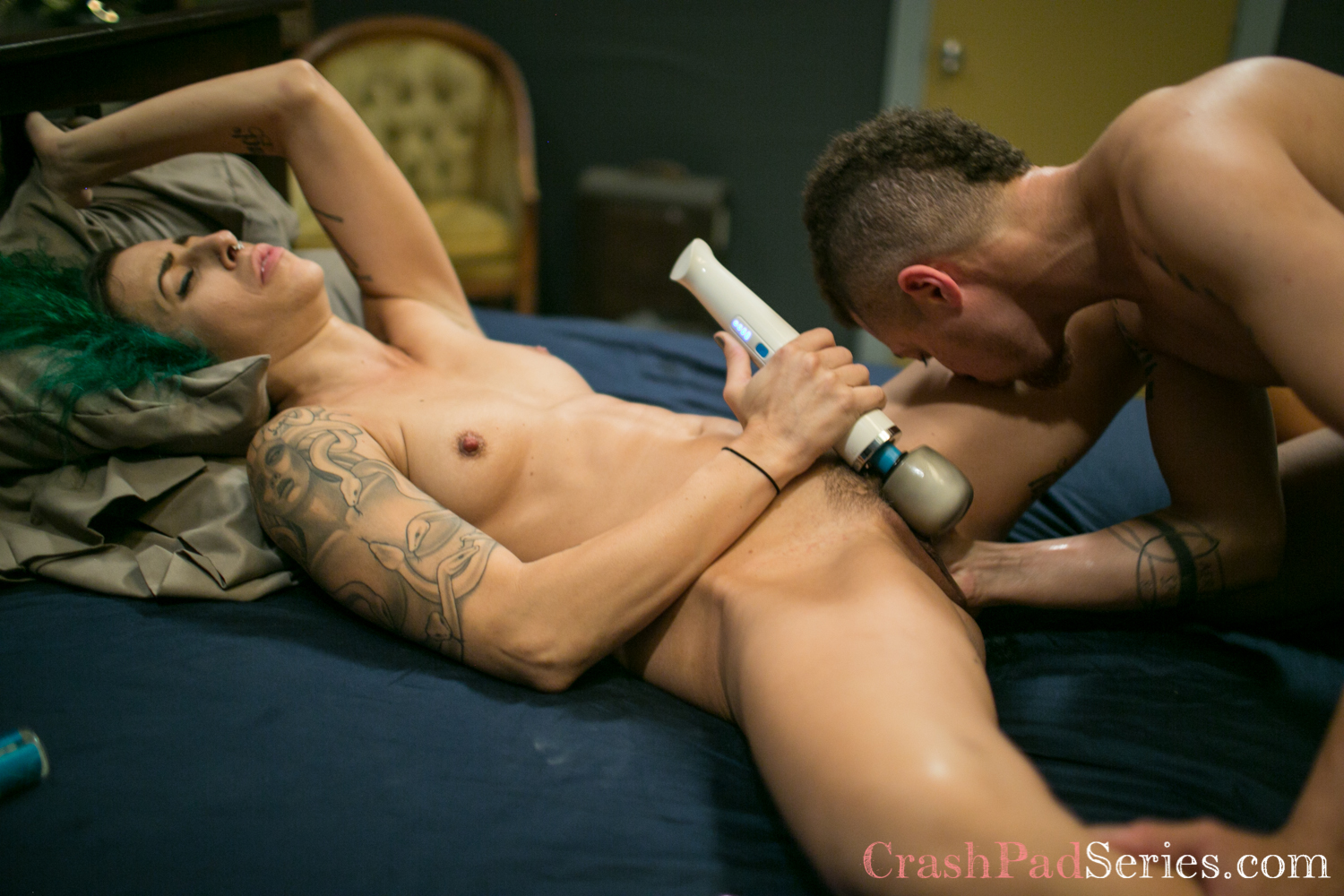 Andre orgasm was so real ad raw and intense that I'm still reeling. I want to thank her for being so real on camera.