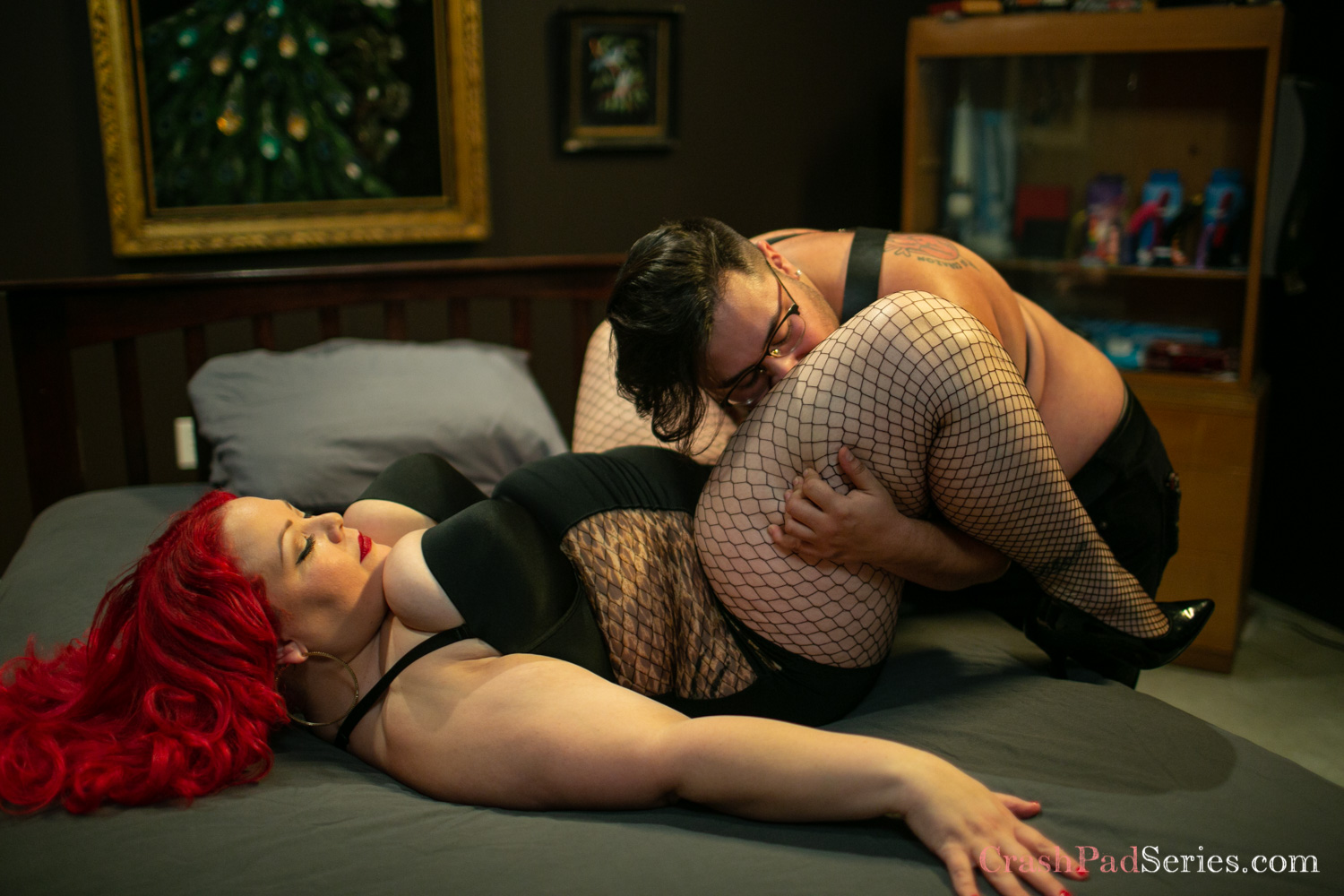 Porn Review
Crash Pad Episode 298: April Flores and Papi Femme
From Crash Pad about the episode
" What's hotter than April Flores in fishnets? Papi Femme cutting off April Flores' fishnets! Papi gets his well-lubed hands on April's pussy, and then his cock, and then an nJoy Pure Wand, and then his… well, you get the idea. A blowjob and many orgasms later, this Femme4femme fantasy is finished, but the legend lives on." 
You know I think April Flores and Papi Femme are smoking hot cause as I'm typing this I'm sick and dying. But the porn must go on!!


Well
April Flores
is one of the first people in porn that I truly felt seen. Another fat femme that likes bright hair! And April is just so confident that it made me feel confident in my body.
April was one of the first people I saw with my similar body type. Full belly, and soft arms. She also makes porn that feel affirming, like it's not just about being fat. That the fat is just a sexy bonus.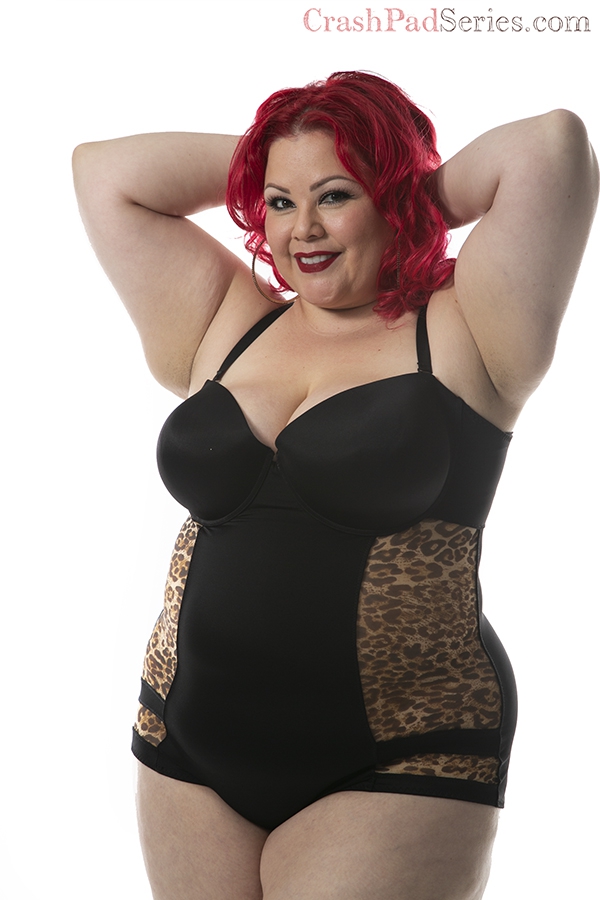 Of course I love Papi Femme. Anyone that identifies as fat femme latinx trans daddy is going to steal my heart. And now that I know they're into heels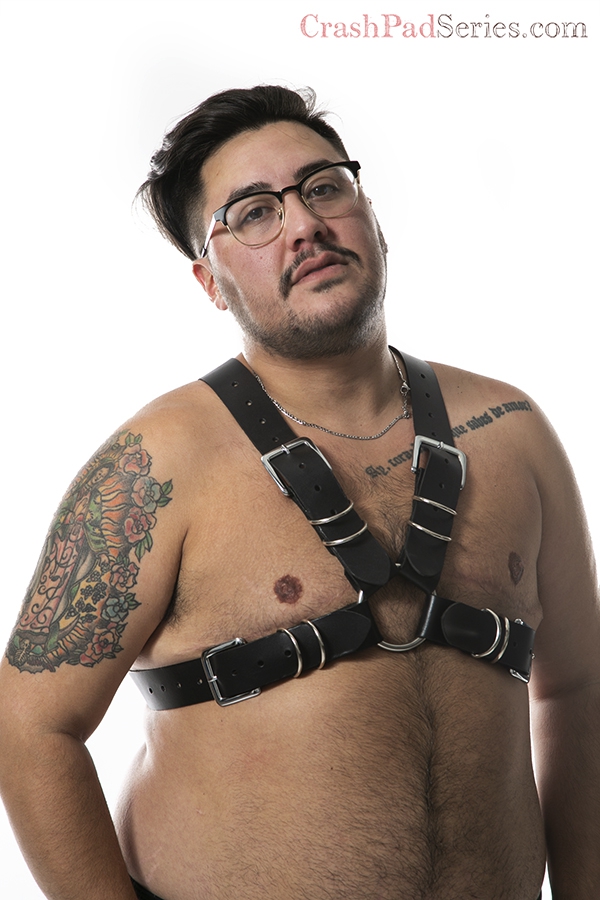 The best part of Crash Pad Series is the chemistry between the performers. It's almost always there and it's so interesting to see how it plays out between different people. You can totally see how into each other they are in this episode
Cutting away clothes is so sexy to watch. You have to trust your partner with a knife near your bits and usually it's because they can't wait another second to get to you and I love feeling wanted on that level. Playing with a knife is also amazing sensation play. Running the knife on skin, or stockings. Feeling your clothes rip away. It all builds anticipation and blood flow. Which lead to intense orgasms.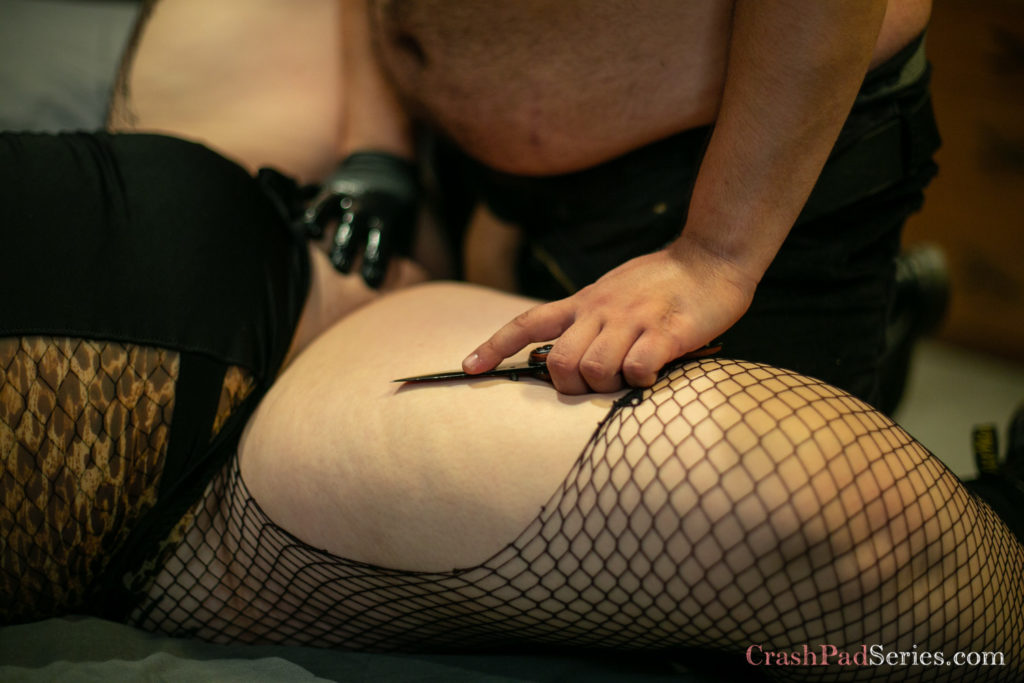 I love how April Flores described it as unwrapping her like a present. It's so true!! Papi Femme does an amazing job of running their hands all over April and getting her anticipating their next move.
They both do a great job of dirty talk during their scene. If you're not confident with dirty talk just describe the sexy things you see around you and compliments are always the best dirty talk! Want more dirty talk tips? Check this out.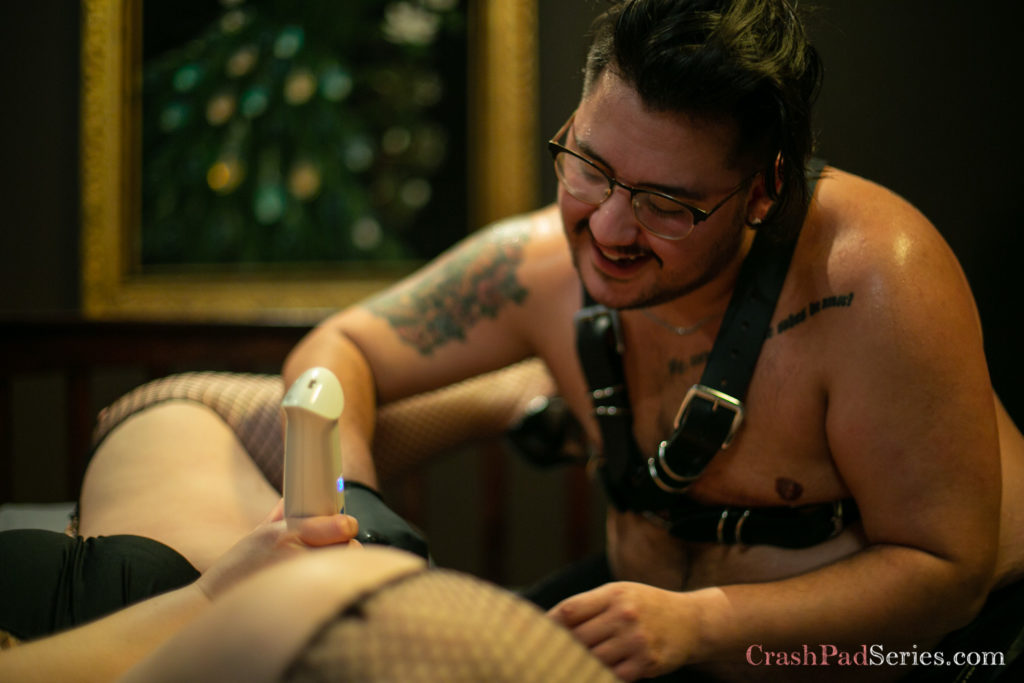 If anyone ever needs tips on how to look enthusiastic, watch this episode. So much eye contact I'm melting!
A great tips for plus size folks with a vulva, sometimes you have to spread it open for folks to get access to your most fun parts. Don't be embarrassed! Only be fucking people who are invested in your pleasure.
All the teasing that Papi Femme is doing is actually perfect to get April Flores to a huge G spot orgasm. The more warm up you do, the better. It allows the sponge to fill with fluid and give you a huge orgasm. Especially when you're using something curved and firm like the Njoy Pure Wand. (get your own here) Which is the toy of legends for folks who like to squirt!

And if you're new here, check out the Magic Wand rechargeable, which gives April an amazing orgasm and everyone should own one. Period.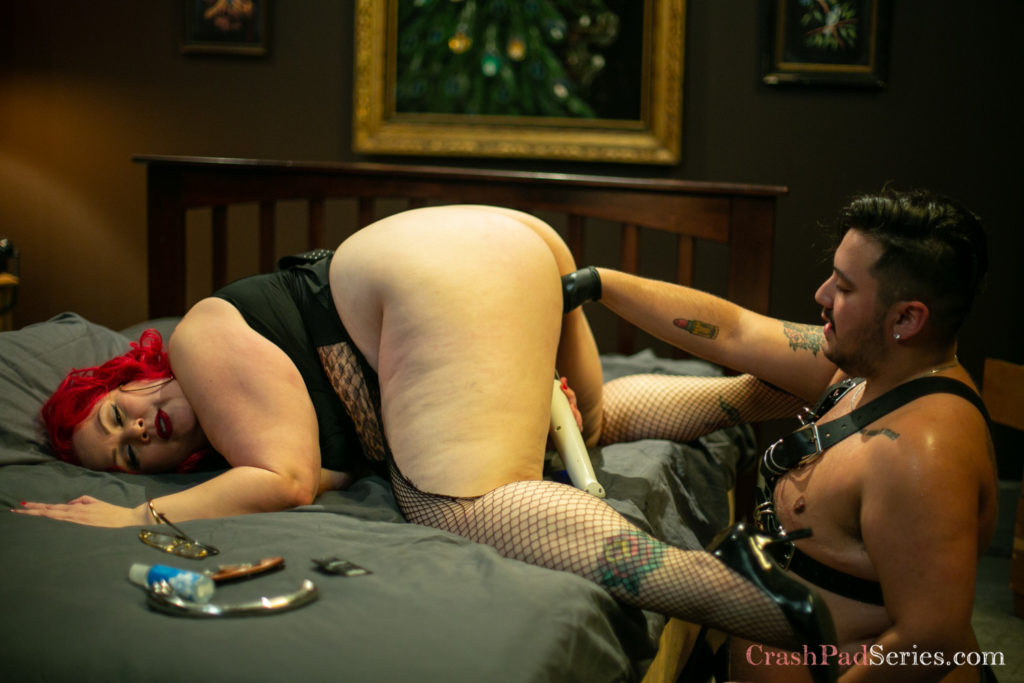 Having someone in doggy style on their knees while you have your fingers on their G spot is a great way to let gravity help you put pressure on it and give them an amazing orgasm.
This is an amazing Episode filled with 2 sexy performers, lots of chemistry and even more orgasms. Make sure you check it out here.