From Crash Pad about the episode
"When Ramona Inverness learns what Larkspur Canyon's hanky means, she sinks her claws into the big bear to grind out a good time. Big Switch Energy abounds as Ramona lets Larkspur lick her armpits, boots, and strap-on before jerking him off hard and giving him what he really wants. Do YOU know what 'shrimping' is? ;)"
Super excited to review this latest Crash Pad Series episode!! Not only do I looooove bears, but I"m huge advocate for representation of older folks sexuality.
We should continue to have pleasure for as long as we want it. Society tries to dictate to us who gets to feel sexy. If you're not a perfect representation of your gender, if you're older, if you're fat, or too hairy, etc etc, it seems like we're completely left out of the conversation around pleasure and desire, especially desirability.
If it were up to me, as a completely biased bear lover, every masculine person in porn would look like some variation of Larkspur Canyon. Chubby, bearded, and into boots!!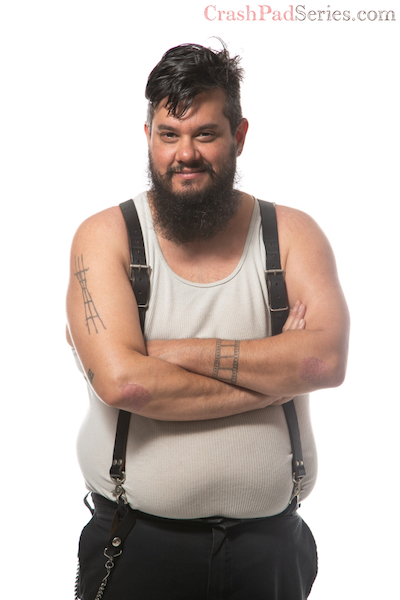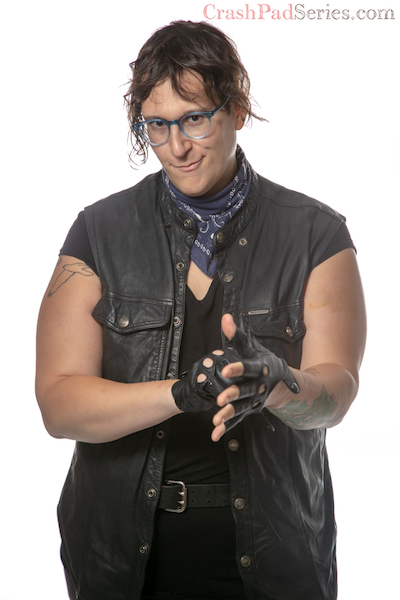 Ramona Inverness is a dream. You rarely see butch women in porn, let alone in any sort of positive representation with their sexuality. Anyone outside of the norms of gender representation is left out of feeling sexy then they miss out on total hotties like Ramona.
I love that they opened their scene not only super excited to play with all the toys there, but talking about flagging.
The hanky code is something I do even if a lot of people are unfamiliar with it as a way to just put my desires out there into the universe. Especially now with Craigslist gone (RIP Casual Encounters).
The hanky code was started as a way to let other people know what specific sex acts you were looking for by putting hankies of specific colors in a specific back pocket. Left pocket for tops, right for bottoms.
It's always exciting to see different colors and google what it is to see if it's something fun we can do together. Shrimping is a new one for me, where you basically fuck someones face with your feet. Are ya'll into it? (Call me)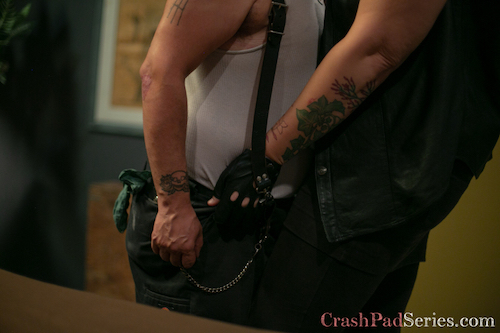 "Is that all you got" might be the hottest thing anyone can possibly say.
Also love kinksters who have clothespins and whatnot with sentimental value. I love knowing how much pleasure an item can give someone. Telling your bottom they're so fucking hot while they're fucking you is the best form of dirty talk. Can't come up with something to say? Compliments are the best place to start!
The best way to get what you want is to tell your partner.
No one is a mind reader! Tell them to push you on the bed and I doubt anyone would have any problems obliging! Communication is key. Sexuality includes such a wide range of things. Sex doesn't have to include penetration or even genitals. Boot licking and sucking on feet and toes can be enough for some and that's amazing! Something for everyone.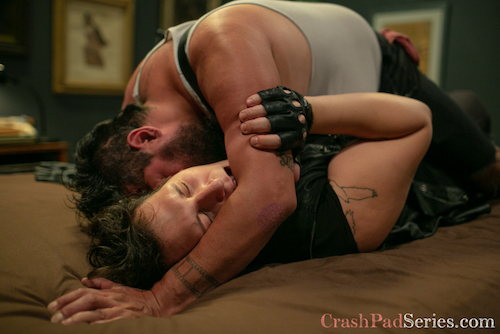 Gloves are great for not just safer sex, but it smooths out all the rough bit of your hand and kinda makes it feel like a sex toy to me.
The bottom line is you never know what you're into until you try it. Do the things that feel good to you, and be who you are as a person there's nothing sexier. Great episode of Crash Pad Series with Larkspur Canyon and Ramona Inverness