From CrashPad. (if you want to know more about Crashpad Click Here)
"There's quite the ruckus outside, but it's no match for our Ruckus! Back in the 'Pad with Rose Darling, Ruckus gets a glorious blowjob before finger-fucking Rose 'til she comes. Rose then fucks Ruckus's ass with a dildo, leading up to some sweet 69 actions. Nice!"
I follow Rose Darling on twitter and her bio made me like her even more.
Any dog person is a perfect human in my book!
And Ruckus has been a long time crush of mine. Any sex worker out and proud is someone I watch. And to learn in their bio that they love dogs and have a motorcycle. Major swoon!!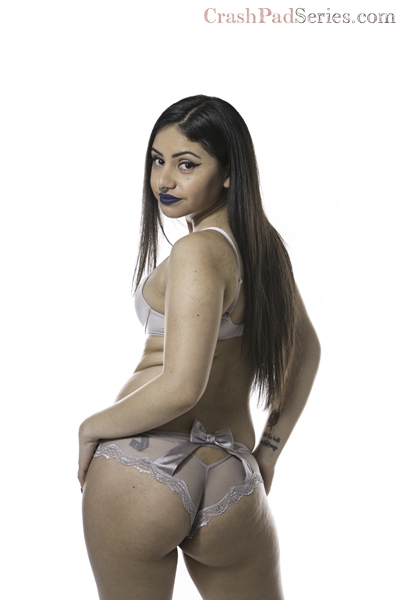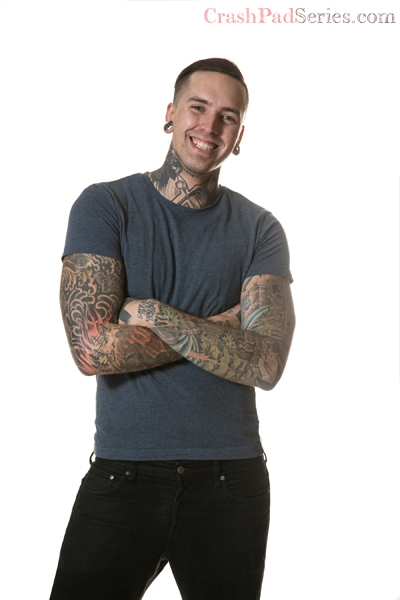 I gotta be honest, I don't need a plot in porn most of the time.
I love that the scene started right away with them passionately kissing. No talking, no silly script, just jump right in! If you couldn't tell by looking at me, I have a tattoo fetish. So watching Ruckus undress is like unveiling a work of art. Tattoos add visual interest for me, and I love being able to look at all his art while he's going down on Rose Darling.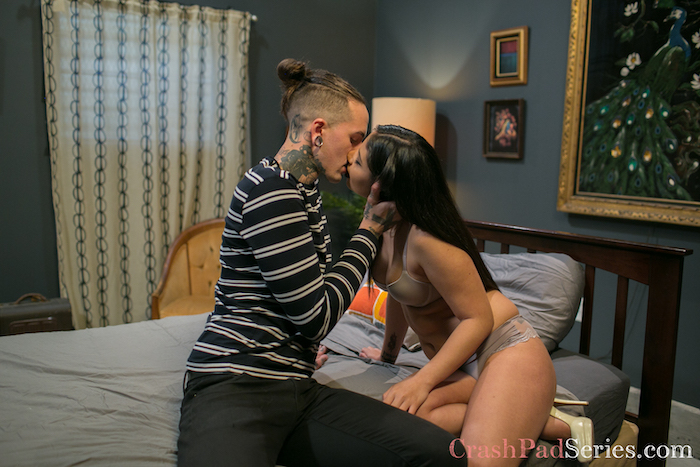 Just Femme things. I love Rose Darling claws in this scene!
I know how good they can feel when you run them on skin, and can't wait to see if she uses them on Ruckus.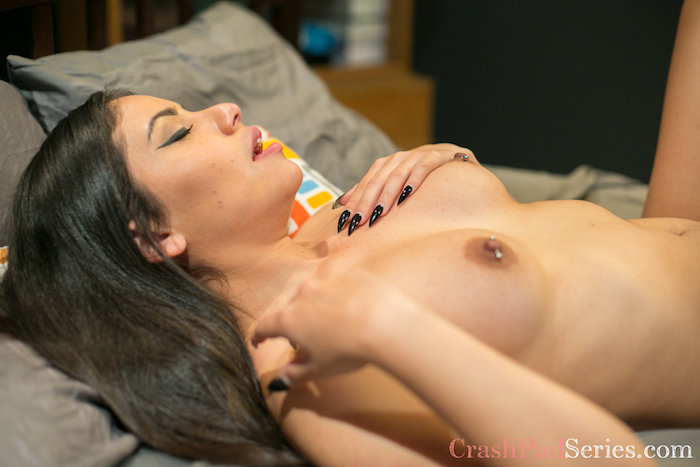 My favorite thing about queer porn is how it makes you think about the definition of the word sex.
Especially for queer people, sex doesn't mean penetration. Sex is anything that turns you on, and I love that Crash Pad Series shows such a wide variety. In mainstream porn if I were halfway through the scene and there wasn't penetration, it would seem strange unless they were doing a fetish scene.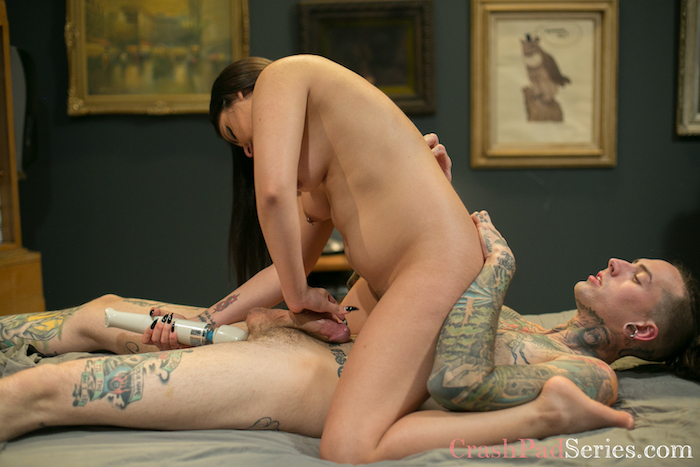 Hearing Ruckus ask "do you want to use a toy on me" is super important. You never see or hear porn stars asking for what they want in other porn. It makes it feel more real to me, way more voyeuristic.
The Magic Wand should sponsor Crash Pad Series and me of course. It's just such a staple in a lot of queer people's lives, including my own life. I think people forget that you can use the Magic Wand on any body. Using it on the perineum and right under the head of a penis feel amazing for folks with a penis!