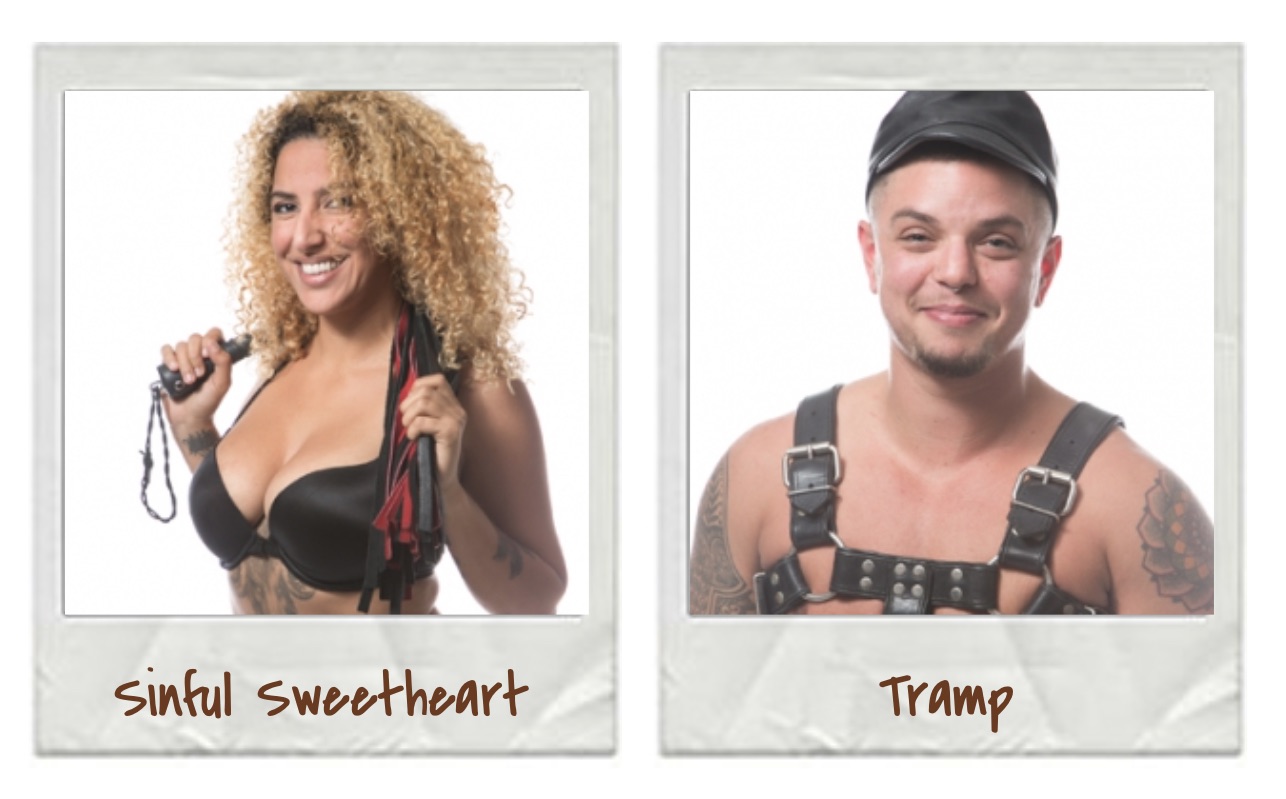 Porn Review
Crash Pad Episode 253: Sinful Sweetheart and Tramp
"P-P-P-P-POWER BOTTOM!!! Ahem. Sorry, I'm flustered after watching Sinful Sweetheart top Tramp, with a bit of switchy energy crackling in the air. Maybe I'm just hearing Miss Sin's flogger landing on Tramp's back, though. After making Tramp cum, Sin lets her playful pupper give her an orgasm to shout about, and the two share a double-ended dildo in one of the fiercest reverse-cow-girls I've ever seen. Woof!"
When a performer identifies as Lipstickfemme and Sadistic cunty sweetheart I swoon pretty hard. And those accessories are really doing all the right things for me.
And seriously, who does't love a power bottom? And for some reason puppy play has come up in a lot of conversations lately. So I expect fireworks!
If it's not obvious, I'm really really into tattoos and these performers look great!
And starting off by commanding "look pretty for me" before showing off Sinful Sweethearts flogging skills is driving right in to sexiness. Tramp is so fun to watch, they have amazing playful puppy mannerisms. He looks so happy when she rubs his head in between flogging him. And just look at him wiggle his butt! And what an amazing ass I might add.
Power exchange with a power bottom is fun to watch, because when they finally give up control it's so intimate to watch.
Wrestling leads to oral, and then back to wrestling. It just looks so fun and sexy and playful! I actually appreciate the lack of dirty talk. Getting so into just connecting with your partner and getting down to it feels almost primal. The grunting and moaning is the perfect soundtrack to this episode. Just enough communication to let Sinful Sweetheart know what Tramps needs.
No matter how wet you are, lube makes everything better!! That is all.
Then Tramp really shows Sinful Sweetheart how much he appreciated her firm handed approach to him by bringing her to an orgasm before they show you why they still sell double dildos.
Sometimes I overlook at sexy sharing a double dildo can be. These two are the definition of energetic sex. They just keep going and going. Watching them share that double dildo is just plain impressive. The chemistry and power exchange between these two are just fun to watch.