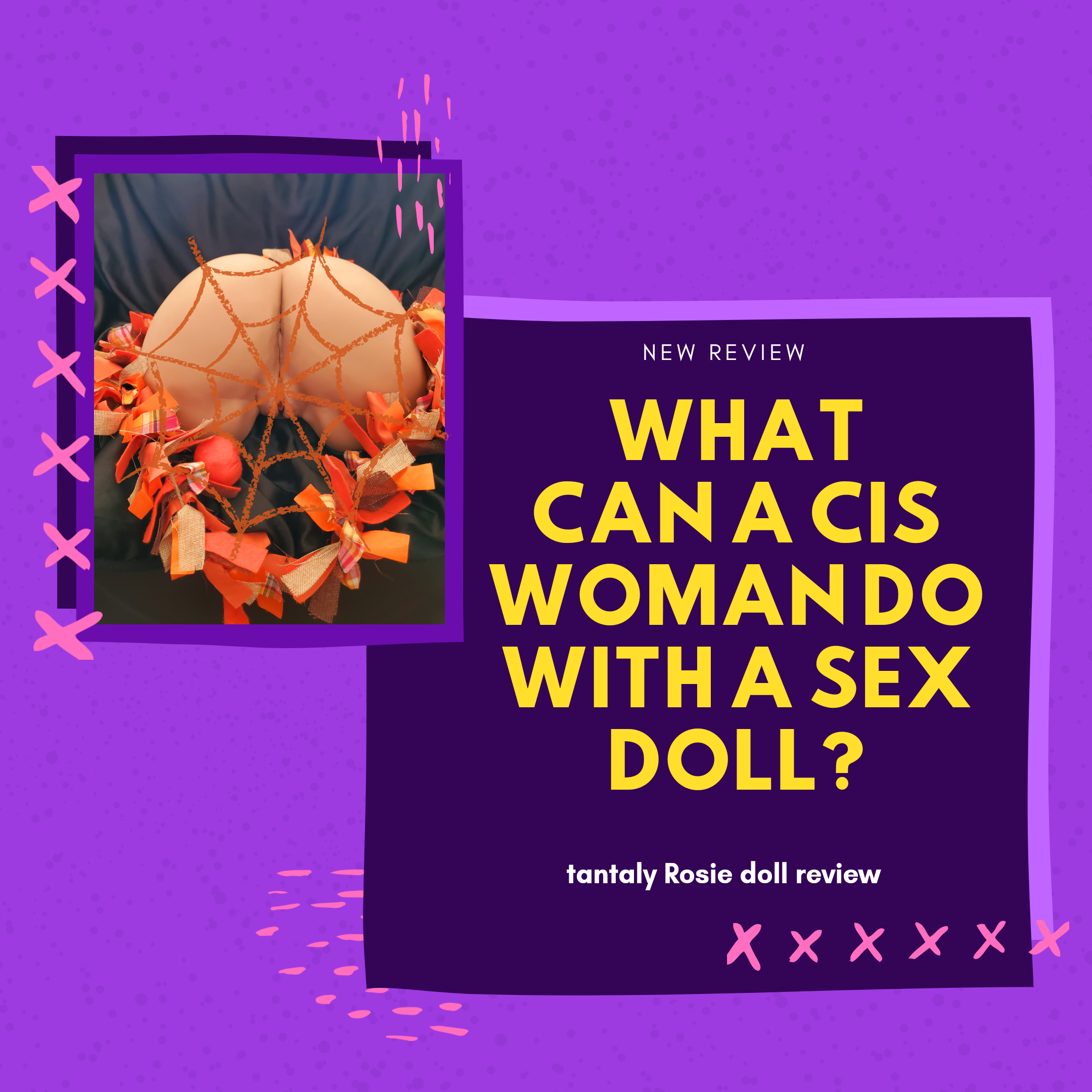 Tantaly approached me to write a review of one of their sex dolls. I choose the Rosie to their surprise. They has incorrectly assumed I'd want a sex doll with a penis. I'm not someone who is scared or embarrassed to own less popular type of sex toy. I already had some ideas on how to get some interesting use out of a sex doll. I think that more people would buy sex dolls if they were easier to hide or less expensive. Just look at porn, most people watch porn. Even people who say they don't. The same concept can be applied to sex dolls. Most of us would own one if we could own one without anyone else finding out your naughty little secret. Just keep it locked away where nobody else could find it and judge us. But the main difference between porn and a sex doll is you can't hide a sex doll in a secret folder on your computer. You can't erase your sex doll like you can your browser history.
Some other complaints about sex dolls is they can be considered misogynistic. Can they ultimately be a tool for liberation, or are they just another way for women to be objectified and fetishized? Could they help usher in another sexual revolution or are they perpetuating rape culture?Every issue like this has ten sides. Sex robots. Sex Workers. Porn. BDSM. These concepts can liberate us sexually, or reinforce unhealthy attitudes. Just like porn, I hope we as a society can teach about sex and consent to change the culture. Any adult can purchase a dildo in the size, shape, color and configuration. So what makes picking out a sex doll so taboo?
About
The about is pretty different then other products because it is basically erotica. The description for Rosie is called "Your best friend's hot sister-Rosie" Some highlights of her description
❤Safe materials.
❤ Prominent pores, goose bumps and skin structure.
❤ A life-size fat ass that can be worn in lingerie.
❤ Two sweet holes to penetrate and lick.
❤ Booty Spanking fun- when spank, her big butt will sway from side to side, just like real.
❤ Prominent labia and clitoris for strong visual impact.
❤ 3D structure- make the ass stand upright, perfect for doggy position.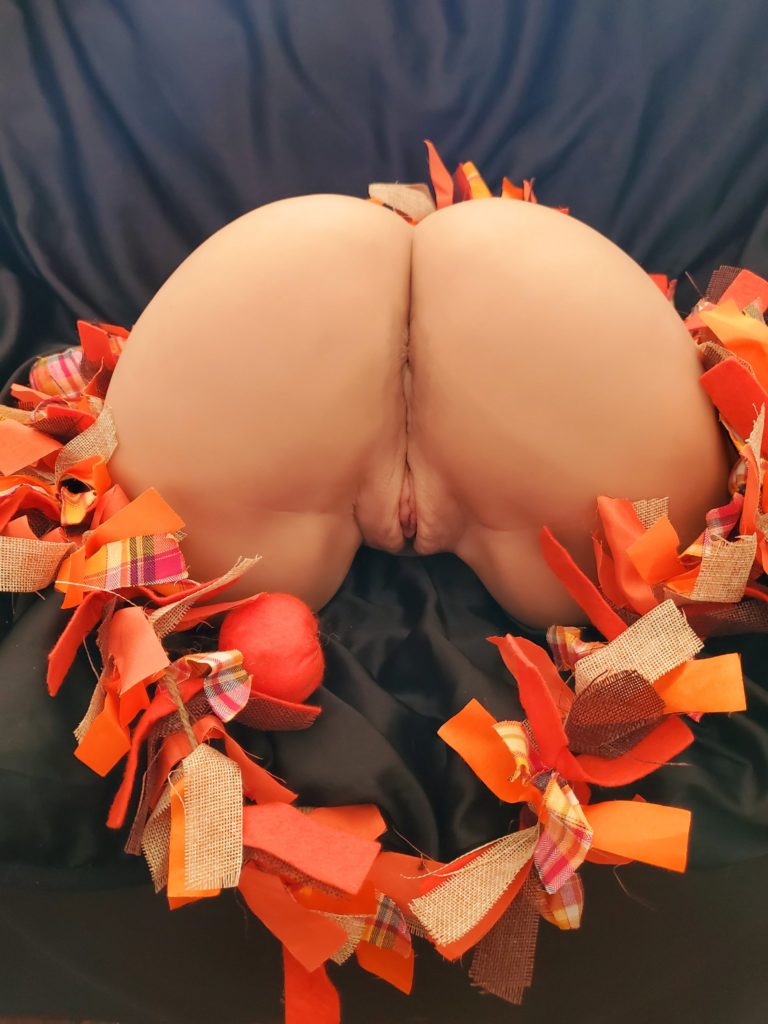 This is not the doll that you blow up from a seedy adult shop for a bachelor's party. This is a hyper-realistic sex doll. Rosie weighs 34.17 pounds, so to say she's heavy and unwieldy is an understatement. She is life-sized and wears a large in lingerie. She's sealed so her holes create a sort of vacuum seal effect. Her holes are textured and she comes with a naughty backstory!
Use Code fun10 for 10% off your order!
Pros
Lifelike is an understatement. The TPE is one of the closest materials you can find to emulate skin. All you need to do is lube her up and slip your finger inside either of the holes to feel how real it feels. The front and back hole both have different textures to emulate a vagina and rectum. I can confirm that it feel pretty realistic.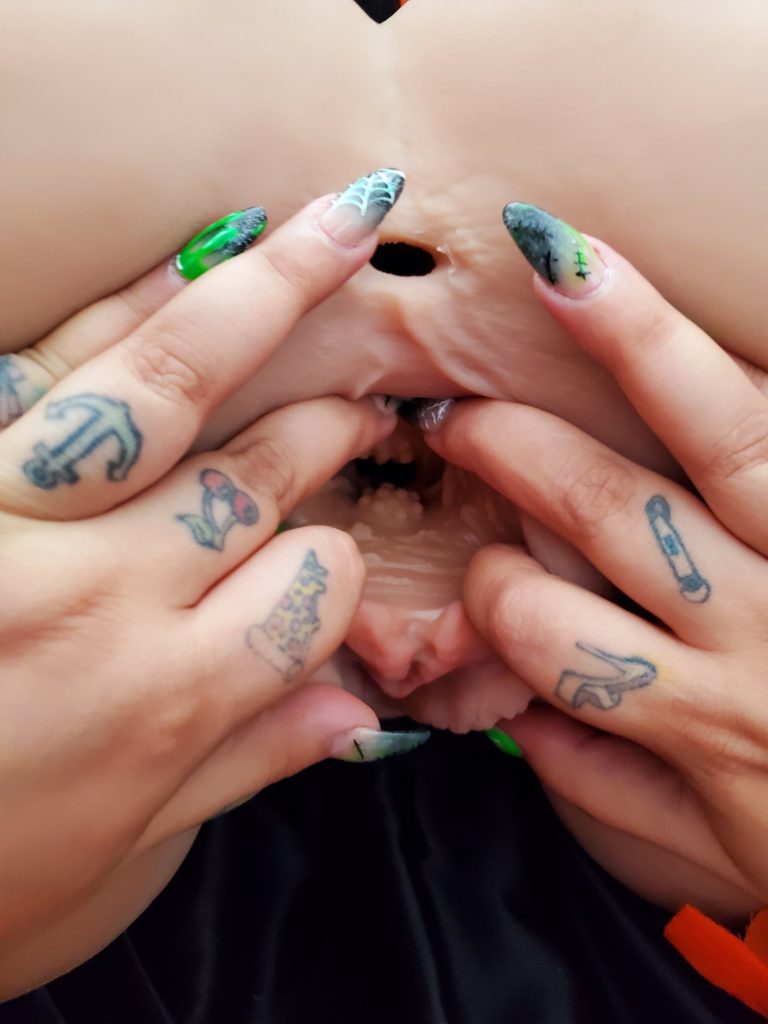 Rosie is pandemic safe partner. You won't have to have any concerns of swapping fluids or germs so the doll is a safe way to explore adding a partner or adding an additional partner. Want a threesome but don't think meeting strangers and swapping body fluids in a pandemic is the safest decision you can make? A sex doll can be a fun way to play around with adding some more stimulation. Of course a doll isn't a replacement for a human! But you can have fun playing with some new holes to play with. Have a penis? go ahead and penetrate either hole that each has it's own unique texture. Have a vulva? You can scissor with this doll. Lots of vulva owners can get off from pressure and rubbing their clit and vulva against a soft squishy surface.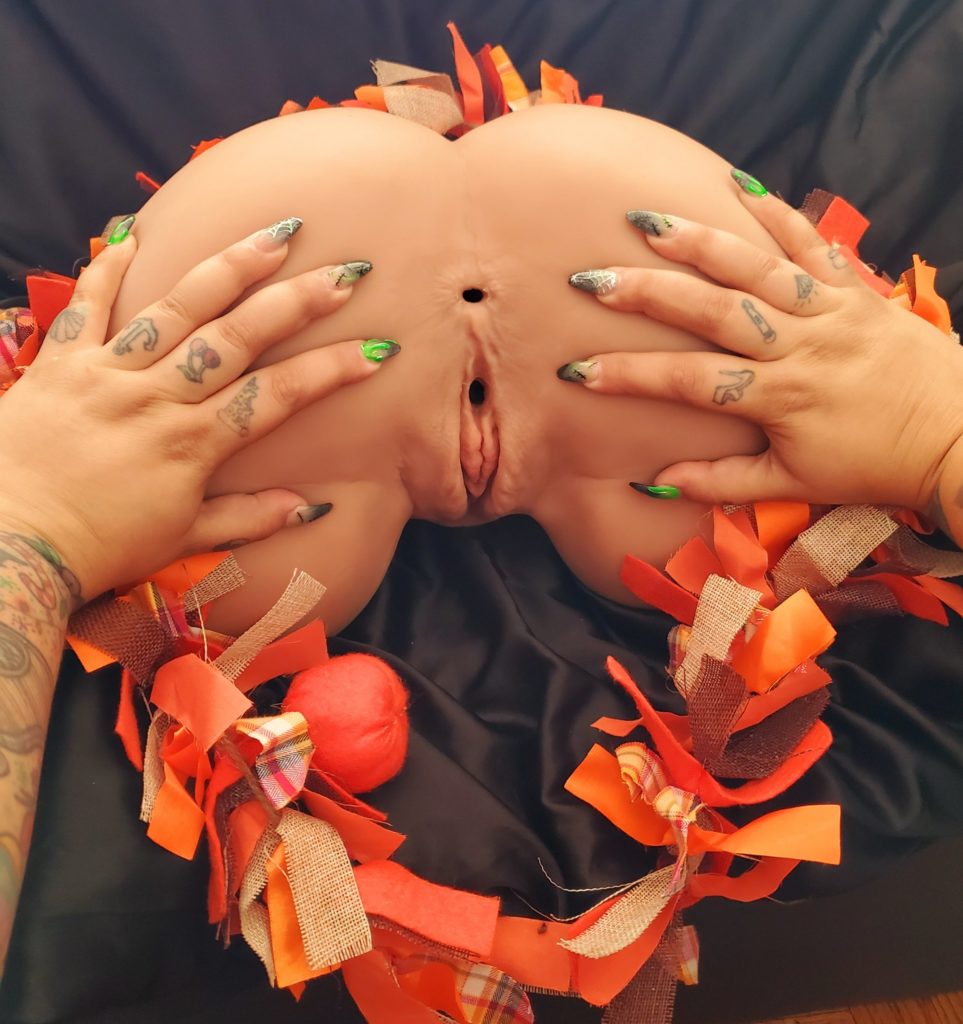 Are you a new top or looking to practice some impact play on a bottom that can go on and on. The way the material moves is incredibly satisfying to watch. It's like a nice jiggly booty rebounding from a spanking. It gives a very satisfying slap when you spank this doll. I got to use my cane on it since I currently don't have a person I play with that likes that impact tool. It was nice practice and certainly fun to watch.
Which brings me to what the Rosie doll is made out of. Ultimately the material is a pro and a con. The doll is listed as TPE but it seems more like cyberskin to me. Which is not necessarily a bad thing. This toy isn't being inserted into the body so it doesn't need to be sanitized. But you have to be aware that soft material like TPE and cyberskin both have a limited lifespan. The material is soft and supple, but because of that will ultimately start to break down over time no matter how well you take care of it. If you use toy cleaner and cornstarch the material so it doesn't get sticky between uses you'll get more use out of the toy for longer. If you don't take care of the doll it will probably only last a few months before you'll want to toss it out.
Cons
Besides the considerable price tag associated with a doll this size, the biggest consideration to take is the sheer size of this doll. This one is advertised as plus size, but as I show in the photo below. She's curvy but I wouldn't say plus size. When dressed in lingerie (for you know, modesty's sake) she fits in standard size lingerie and those seeking a true plus size shape or size should keep searching for the perfect doll. None of the dolls are truly plus, they are just more ample in the tits or ass area. I would love a doll that included some real features of plus size bodies like a round belly.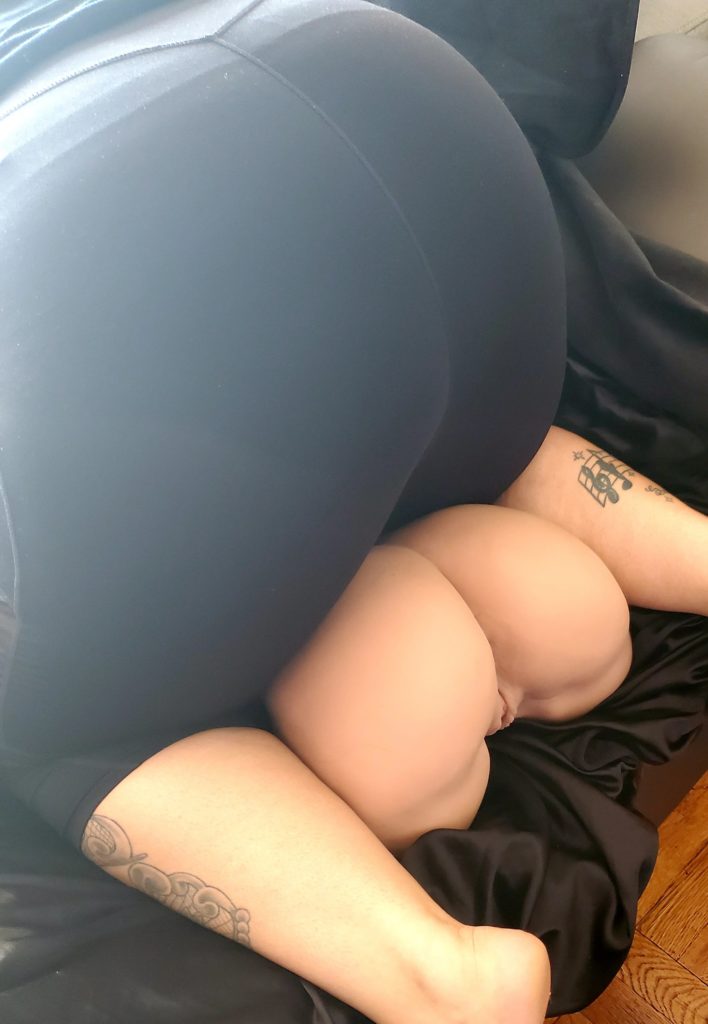 This doll was also the most melanated doll they sell. Meaning their skin color option defaults to very light skin. Even the section they have on their website for Black dolls has incredibly racist description of sleeping with Black women and then no dolls to even purchase. This is still prevalent in a lot of the adult industry and I hope it changes.
The main issue I had with the material is that it left an oil stain on my sheets. So moving forward I kept it on my Liberator sex blanket but this confirmed that the toy was most likely cyberskin and not TPE.
Final thoughts
It's totally up to you to decide if adding a sex doll to your sex life will spice it up and keep you entertained. I'm still having fun with the doll. Get your own Rosie doll here. Or look through their many other options for your perfect doll.
Use Code TANTALY for 10% off your order!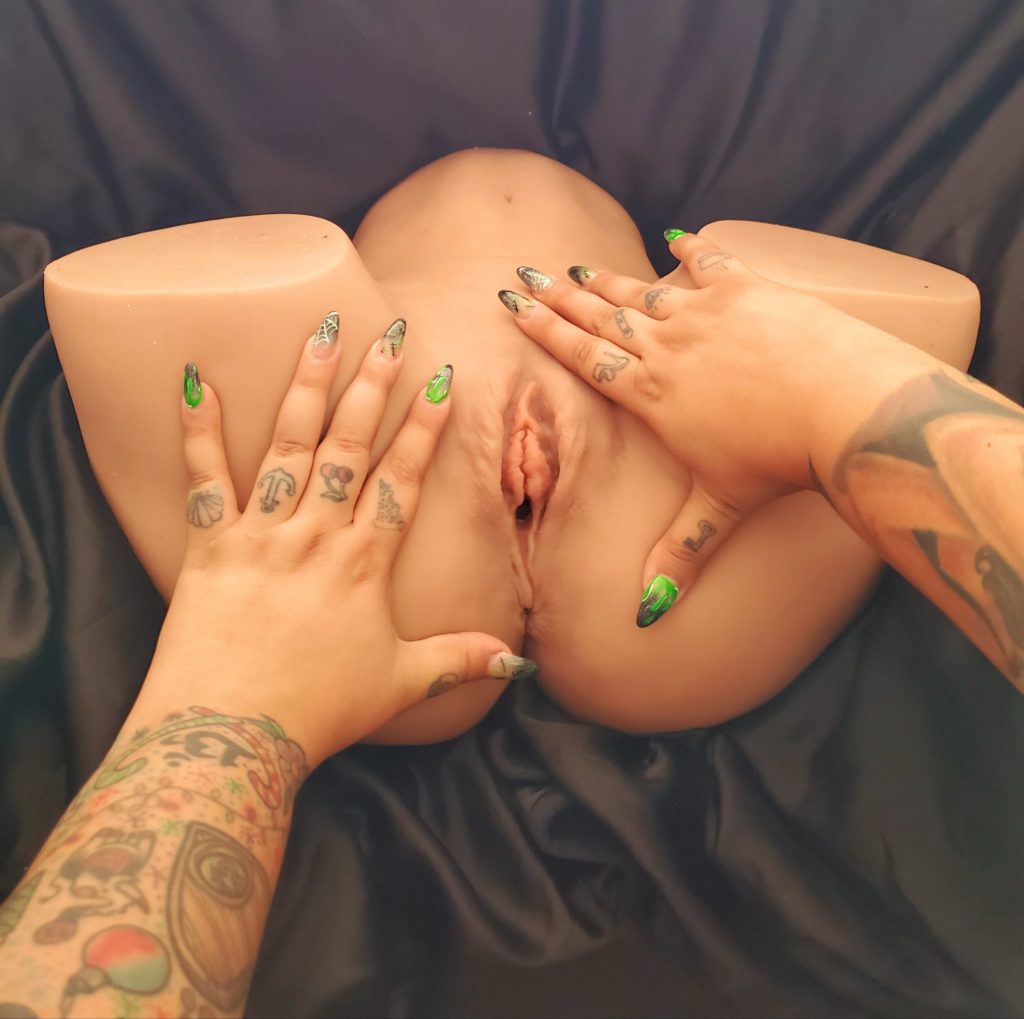 This is a sponsored post. All reviews and opinions expressed in this post are based on my personal view. The Links might be affiliate links. If you click them I receive a portion and you don't pay a penny more!