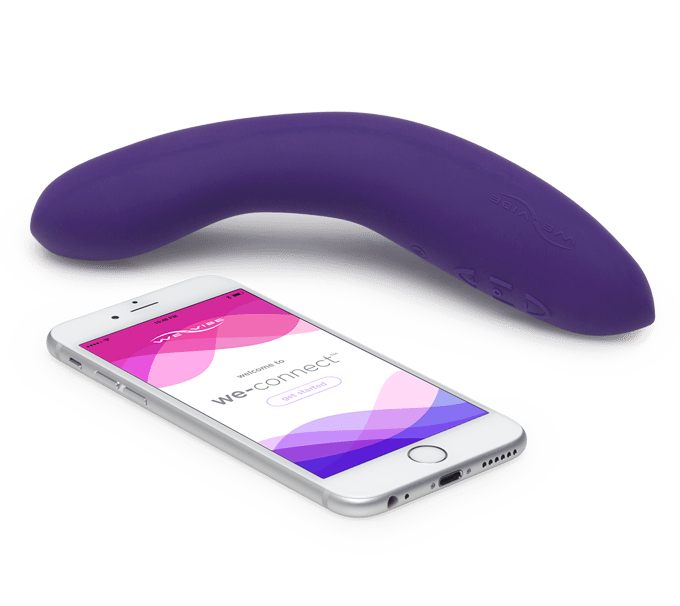 ​
About: From We-Vibe "The soft edges and powerful rumble of Rave by We-Vibe stimulate your senses and satisfy your G-spot.
The unique asymmetrical shape transforms your gentle movements or twists into pure pleasure. Beautifully sculpted and curved so it's easy to hold, Rave offers effortless control of your pleasure. The asymmetrical shape leads directly to your G-spot. Press down gently on the handle to apply just the right amount of pressure. Add in a twist and the soft edges stimulate the most sensitive areas of your vagina".
Initial Thoughts: We Vibe is one of my favorite companies.
They make consistently well thought and well designed toys. The motors are always strong and rumbly and I have had the best experience with their apps. I have had some issues with other companies app products actually connecting to the toys that I've never experienced with
Pros: It is made out of silicone so the toy itself is non porous, and super hygienic and durable.
It is also rechargeable with a strong rumbly motor and pretty quiet for a toy that strong. While it is a great shape for g spot stimulation it also it a great toy for clitoral stimulation because it gives more vulva coverage then pin pointed vibration; which is my personal preference for clit vibrators. It is really firm, which is great for g spot. The shape is really unique and can be used really effectively for the g spot by either tilting it forward towards the belly button, or twisting it side to side across the g spot itself, almost like you're turning a throttle of a motorcycle.
Cons: I prefer bigger toys for penetration, so personally I wish this toy was wider.
But that is a personal preference and this is a more universal size that would have more general appeal to people interested in this type of toy. I am just a size queen that wants everything to be on the huge side. Because it is very firm also it is more of a g spot toy instead of a penetrative toy.
I love the rumbly motor and app that comes with it. Makes it a fun couples toy that no one could feel left out of the fun!