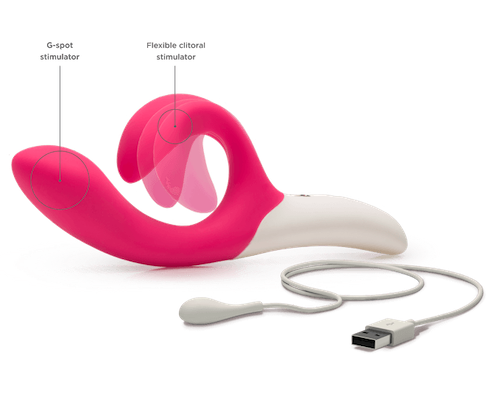 ​
About:
 From We-Vibe "Nova by We-Vibe™ combines the pleasure of G-spot stimulation with powerful clitoral vibration.
The unique design flexes with movement to stay in contact with your clitoris. Nova rumbles like no other dual stimulator. The easy-to-use controls let you get the feeling just right. Increase or decrease the intensity or turn off the G-spot or clitoral vibration. Mix it up to try new combinations, and make sure to take Nova in the bath or shower for a truly sensual experience."
Initial Thoughts

: Rabbits aren't for me. My anatomy makes it nearly impossible to find a rabbit style vibe that works for me.
My clit is pretty far from my vaginal entrance so finding a rabbit that the external clit part will actually reach my clit has been so far been a fruitless search. I usually just use a wand and a dildo if I ever want penetration. So to say that my hopes for this toy were low is an understatement.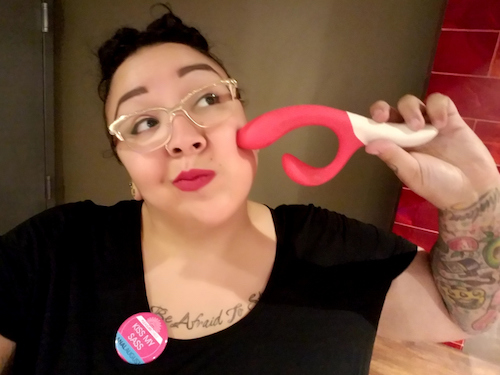 My lipstick matches so it must be good.
Pros: The external arm did reach my clit so there is that.
I would say this toy is the most versatile and forgiving shaped rabbit style vibrator I have ever seen or tried. This was the only rabbit that actually fit my anatomy and brought me to climax. It was also nice to be able to control the internal and external motor independently because I personally prefer the outside vibration to be stronger.
The motor is nice and strong but that's why I love We Vibe. The shape is a great curve for g spot stimulation, I didn't try it on a prostate but I feel like the shape would be great for a prostate as well. The app was my favorite part of the toy. The app works great in terms of responsiveness. But the app also has some really cool interactive features that me and my partner took advantage of.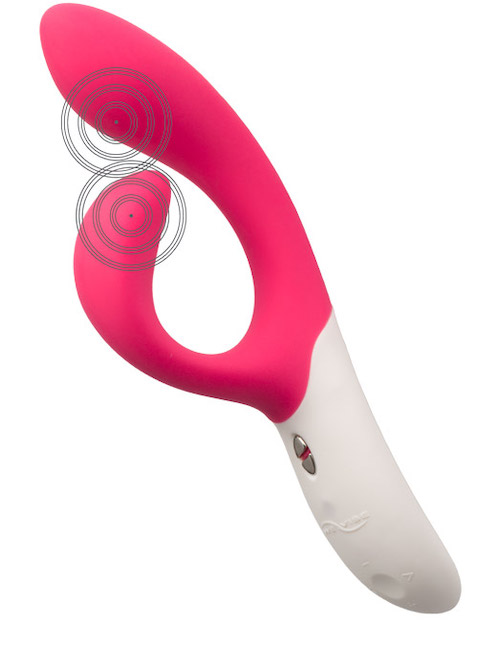 Cons: For me personally I wish the internal arm was bigger.
But I am a size queen forever so I've literally said that about most toys I put inside of myself. I am also glad that the external arm reached my clit, but I wish I could have used it the way We Vibe intended it with the arm bent. It never would have fit my anatomy that way so it is a little disappointing for me.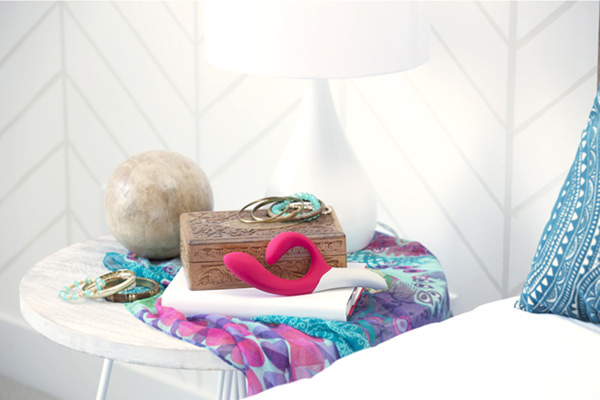 It did get me off which is the point, right? I think my bottom line is I don't like rabbit style vibes, and they don't work with my anatomy, but this is one I would recommend to people who like rabbits, and maybe haven't found the right one for them yet.
I received this toy for free in exchange for a review. All thoughts and opinions are my own. The links are affiliate links, if you buy something you won't pay a penny more but I'll get a small commission. Thanks!