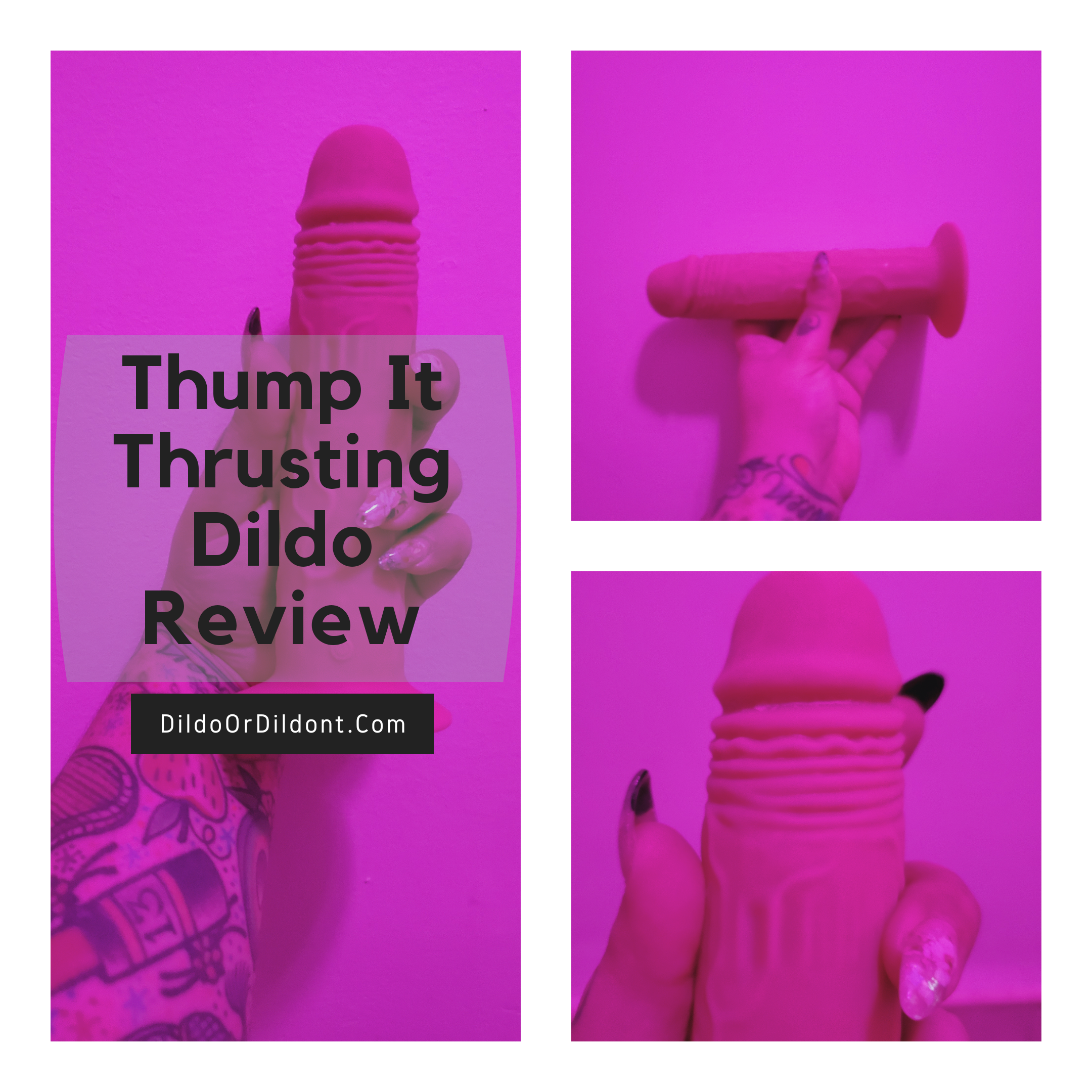 About
Get pummeled by the thrilling thuds of a dildo powered by magnets! Ample sized to fill you up, the Thump It 7X Remote Control Thumping Dildo gives you over 7 inches of veiny, ribbed, realistic shaft to play with. The inner weight inside uses Kinetic Technology to create an ultra-powerful thumping motion. Explore 7 functions, including 3 speeds and 4 patterns, of incredible up-and-down movement! A remote control makes solo use more convenient, and partner use more exciting! Great for putting on a show and strap-on play, this thumping dildo features a strong suction-cup base that is also compatible with most harnesses.
Made of premium silicone, Thump-Its are non-porous and phthalate-free. Clean this waterproof and rechargeable pleasure tool with toy cleaner or a mild soap after use, and never use with silicone lubricants to preserve the material.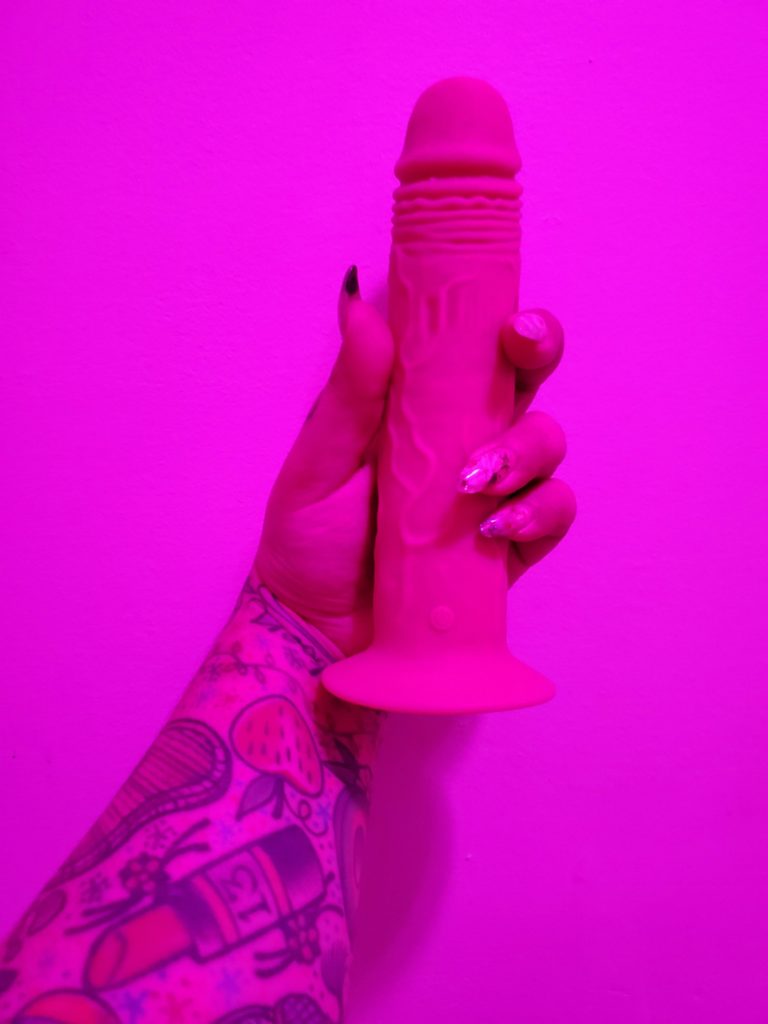 Measurements: 7.75 inches in total length, 7.25 inches insertable length, 1.3 inches at narrowest diameter, 1.7 inches at widest diameter
Material: Very firm silicone and ABS plastic
Suction Cup Note: This toy has a suction cup base. Surfaces must be completely non-porous, completely clean and completely dry. Surfaces such as glass and smooth tile are optimal. May not suction to other surfaces.
Get Thump It 7X Remote Control Thumping Dildo Here
Initial Thoughts
Thrusting toys are the new and exciting trend for sex toys. Fucking machines, those big, bulky, expensive, loud machines are not for the typical consumer. Besides cost being an issue, the obvious issue with fucking machines are the size. Unless you have an entire playroom to store toys, and no roommate or family that could discover it, most average folks don't have the space for one. So the small, handheld, toys are rising in popularity because they'll offer a similar experience at a fraction of the size and cost. Bottom line is there are more and more affordable options for similar functions.
Sometimes you just want a toy that will do more of the work for you, or offer a new sensation. Last time I checked, humans don't have balls rolling inside of them, so this should offer a really unique sensation. The only thing I can think of that's similar is the Fun Factory Bouncer dildo. The Bouncer has three rotating balls inside, that move with every thrust or jiggle you give it. The Thump it does it with a motor, so I assume it'll be way more intense. But totally curious to see what the difference in the sensation will be. There are three sizes of Thump It dildos, ranging from 7.25 to 8.5 inches in length. This review is of the medium size Thump It.
Get Thump It 7X Remote Control Thumping Dildo Here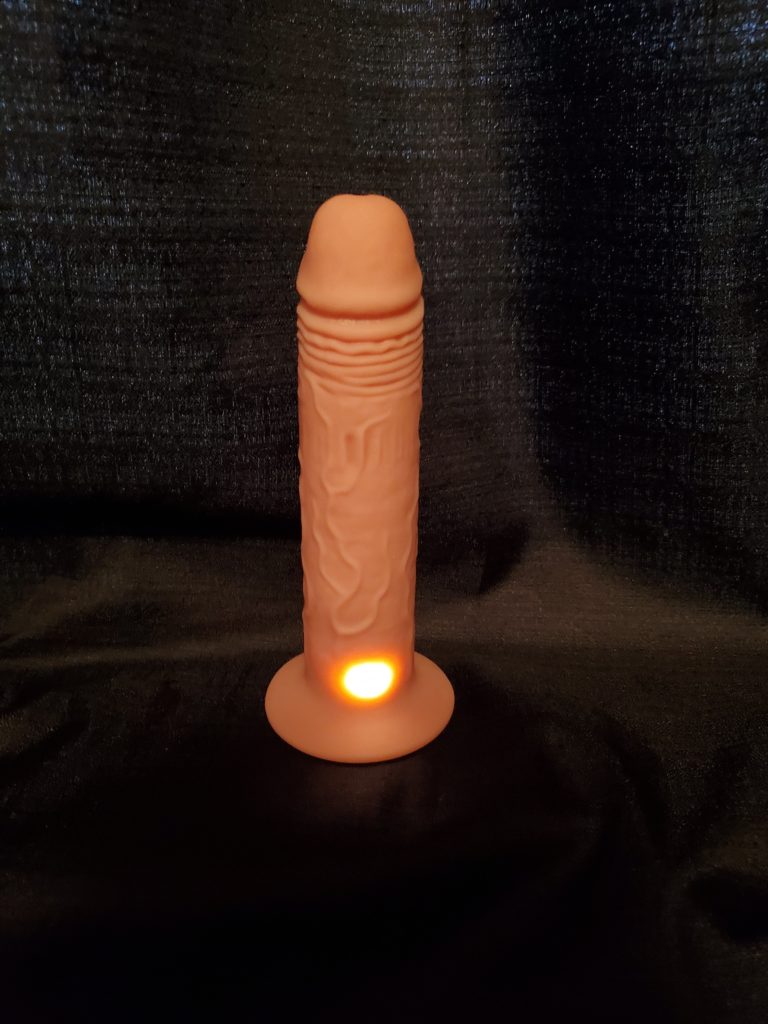 Pros
The Thump It has all the specs of a luxury sex toy. Silicone, rechargeable, and way more cost and space effective for a thrusting toy then a traditional fucking machine that you'd see in porn, especially bondage porn.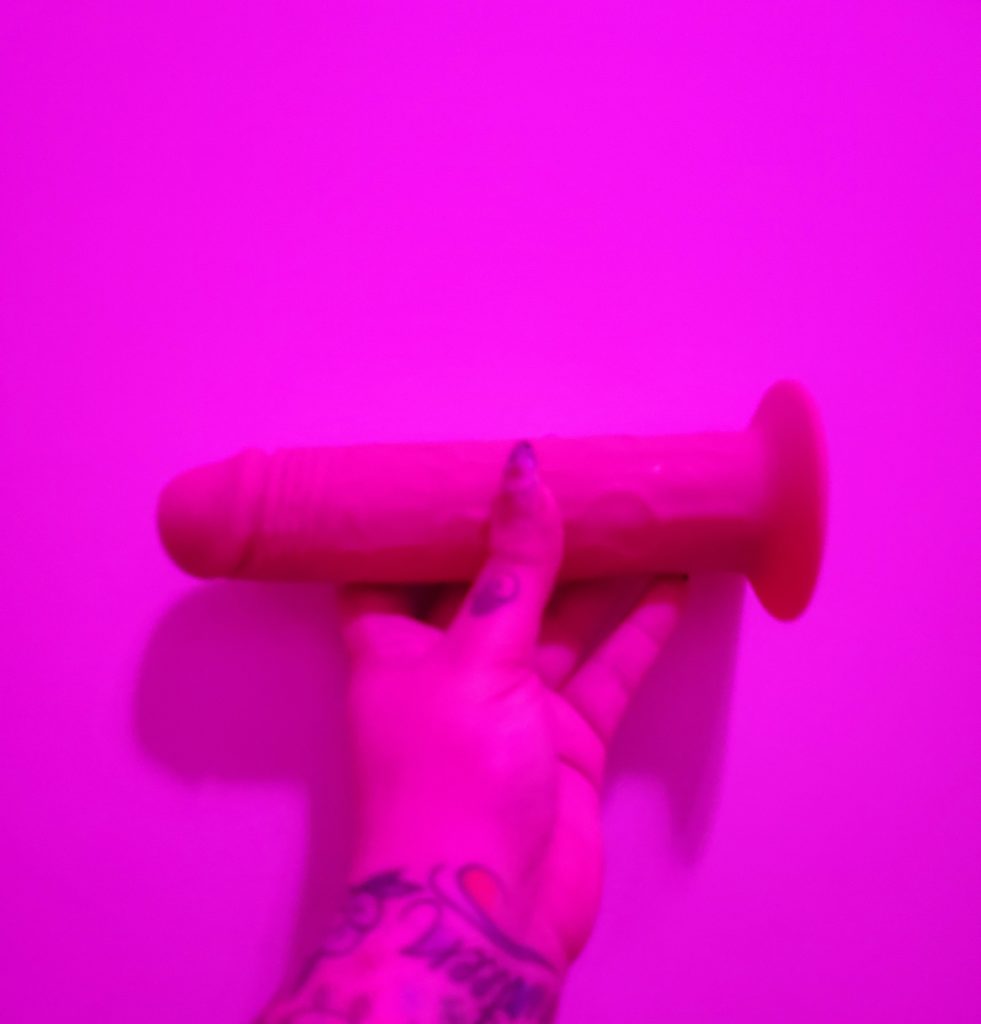 Unique sensation is the best way to describe how the Thump It feels. Does the Thump It's "Kinetic Technology" feel anything like a bio penis thrusting inside of me? Nope, not at all. But to be fair, a penis doesn't have any balls rattling inside of it thumping against my G spot. The low thumping is like a nice steady thud against my G spot, but when you speed up the motor it feels more like vibration, so it does have a nice range of sensations.
The Thump It has a really strong suction cup, which stays put even while the "kinetic technology" is thumping back and forth. Obviously it needs a flat, smooth surface to properly well, suction to; but when that happens the suction cup does stay in place really well.
The lack of balls could be a pro, or a con depending on your preference but for me it makes it easier to hold the toy because it has more length to either insert or some space to grab onto the toy while you're using it, in case you aren't using the suction cup. You can also harness it easily because it has a firm suction cup and no balls to get in the way. But be aware that suction cups are not intended to be a harness base and can sometimes pop out of an O ring.
While the remote control is battery operated, it is easy to use and works well with the dildo. This lends itself to either couples play, or making your own porn! Or the best way to use a remote is easy access to changing the settings while it's inside of you, so you don't have to play guessing games with the button when it's inevitably out of sight.
Get Thump It 7X Remote Control Thumping Dildo Here
Cons
The serious lack of color options is the biggest issue. When will companies realize that if you're making a realistically shaped toy you need to create it in a variety of skin tones. And please, I beg you be mindful with the names you choose for the colors. You're not slick, and consumers are watching.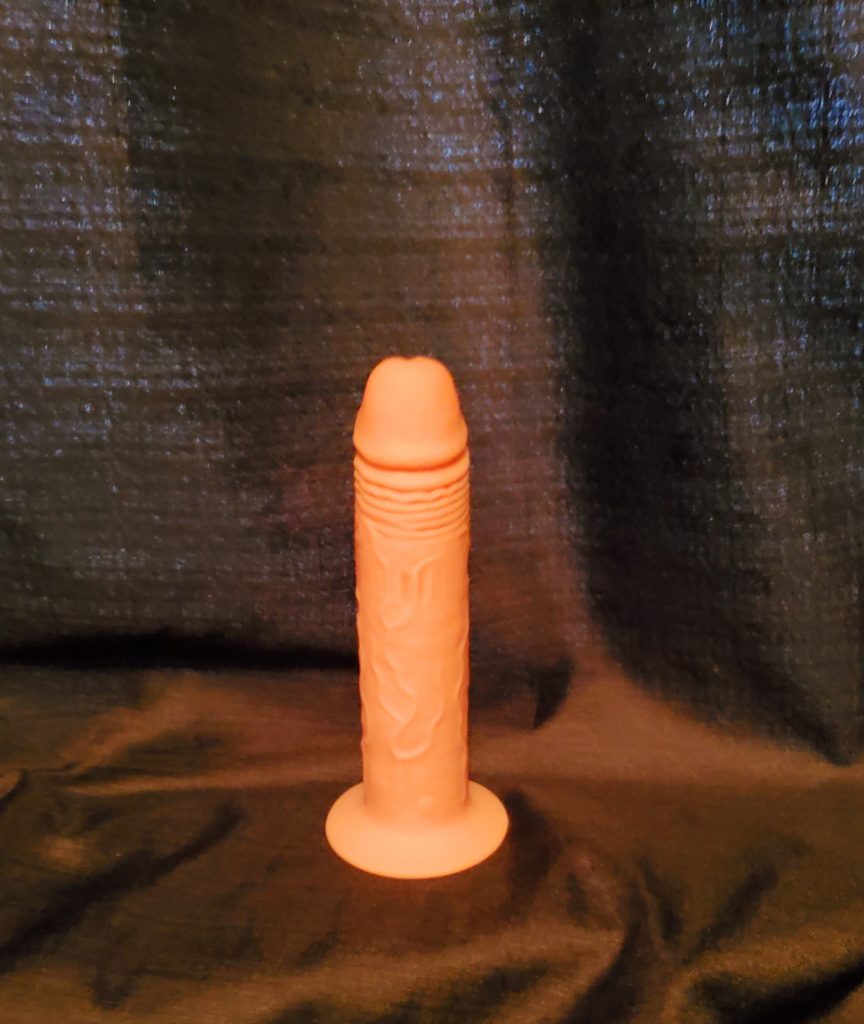 Thumping is a good description. It uses a linear magnetic motor which they call "Kinetic Technology". I've used toys like this, like the Fun Factory Stronic (review to come), where a weight inside gets moved back-and-forth to make the dildo thrust. However, with that being said, the Thump It self-thrusting dildo's stroke length is much, much shorter (less than a centimeter) and not super powerful. It's a very mild sensation. If you're like me and use an internal toy with an external toy then the mild thumping tends to get drowned out. The thumping would not be enough to bring me to orgasm, and adding a wand just muffled the thumping to the point of not feeling the thump at all.
While this dildo is visually phallic and penis like it does not feel realistic at all because of the firmness of the toy, and specifically the firmness of the texture. The veins are much more pronounced because of how firm this toy is. There is also no curve, or softness near the head. So while I chose the medium size, the thickness definitely puts pressure on my G spot. It's not as satisfying as it could it been had it had some softness on the head and ridge, or even more of a curve to the shape. The firmness makes it harder to thrust in and out, especially because I'm not someone who loves texture on toys for penetration.
Firmness of the silicone means you really have to clean the texture of the toy from body fluids and lubricant after use. Especially if you use a oil based lubricant because they tend to stick to the surface of the toy and thus the ridges.
The worst part of this toy is the sound associated with it when it's suctioned. I hope you don't live with people you don't want to hear you using sex toys because when it is suctioned to a wall it is super loud. After all it's called the Thump It for a reason. You hear the balls thumping through the wall, and my apartment walls are thick!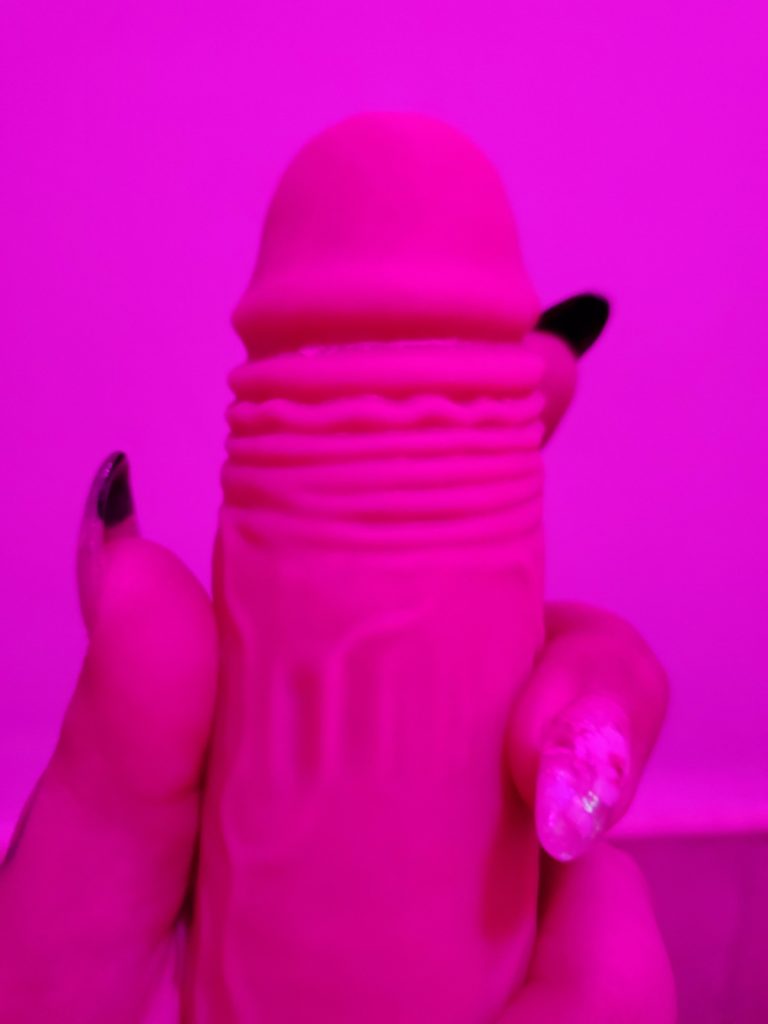 Final Thoughts
All in all, if you like firm toys and texture you'll love this toy. In general it's dependent on your personal preference for how firm you like toys, how much texture, If you want it look realistic, and what sensation you are looking for. This toy was fun, but not something I added to my regular rotation of toys. But is it perfect for you?
Get Thump It 7X Remote Control Thumping Dildo Here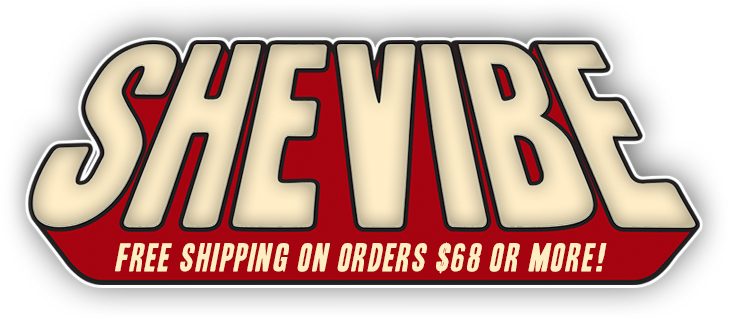 This toy was given to me by SheVibe for an honest review. All thoughts and opinions are my own. The links are affiliate links, if you buy something you won't pay a penny more but I'll get a small commission. Thanks!