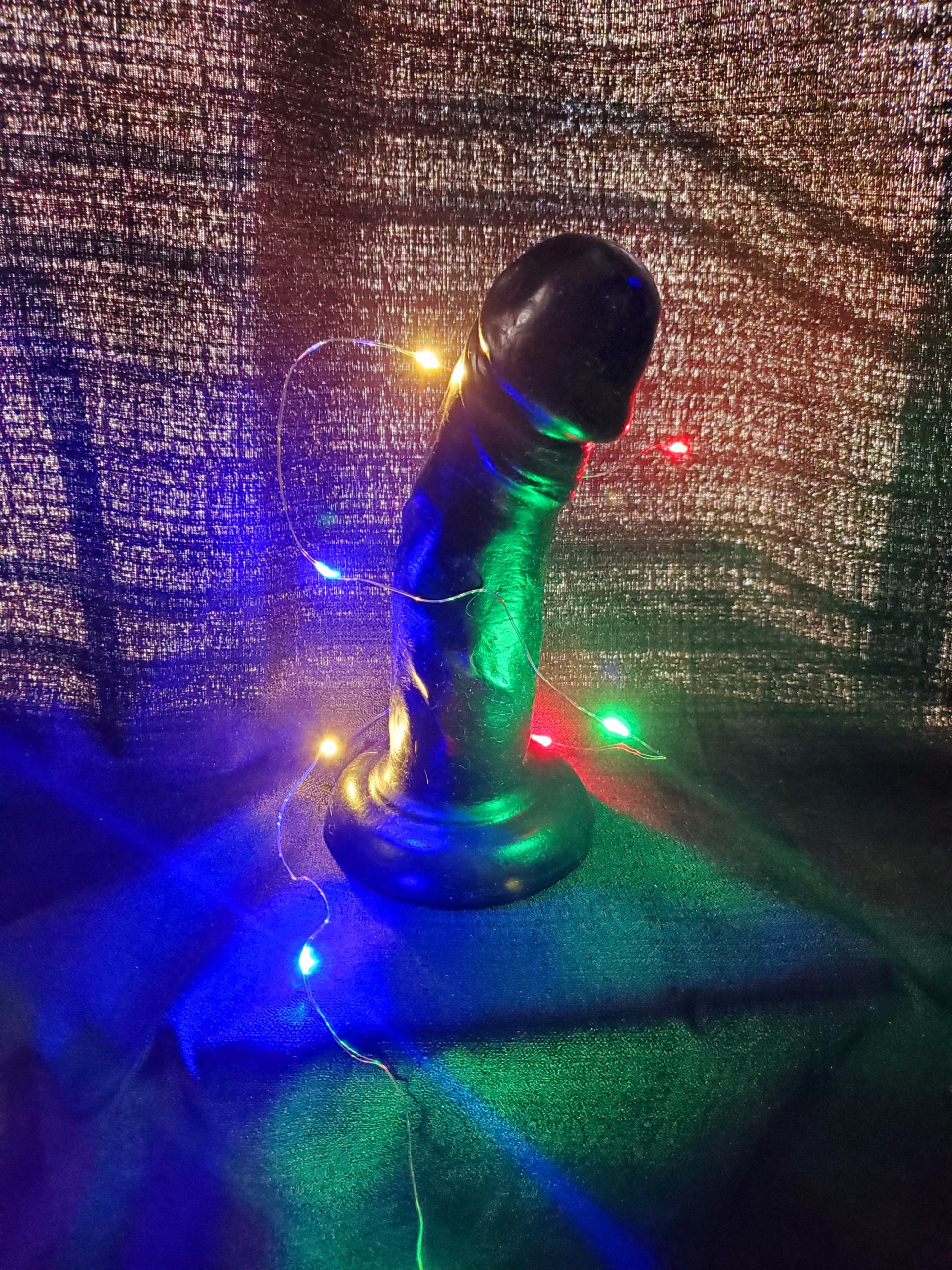 About
The VixSkin Ranger Silicone Dildo By Vixen combines a pronounced coronal ridge, thickness, a nice G-Spot curve and the real-feel of VixSkin to create one awesome must-have dildo. The 100% premium grade silicone used for VixSkin has a high degree of flexibility and resists tearing. The exclusive formula contains a premium silicone lubricant (similar to that used in the most popular silicone lubes) suspended between the molecules, giving a more realistic feel and greater elasticity. As with all sex toys, proper cleaning will ensure bacteria cannot accumulate on the surface however it is chemically impossible for bacteria to impregnate the VixSkin silicone.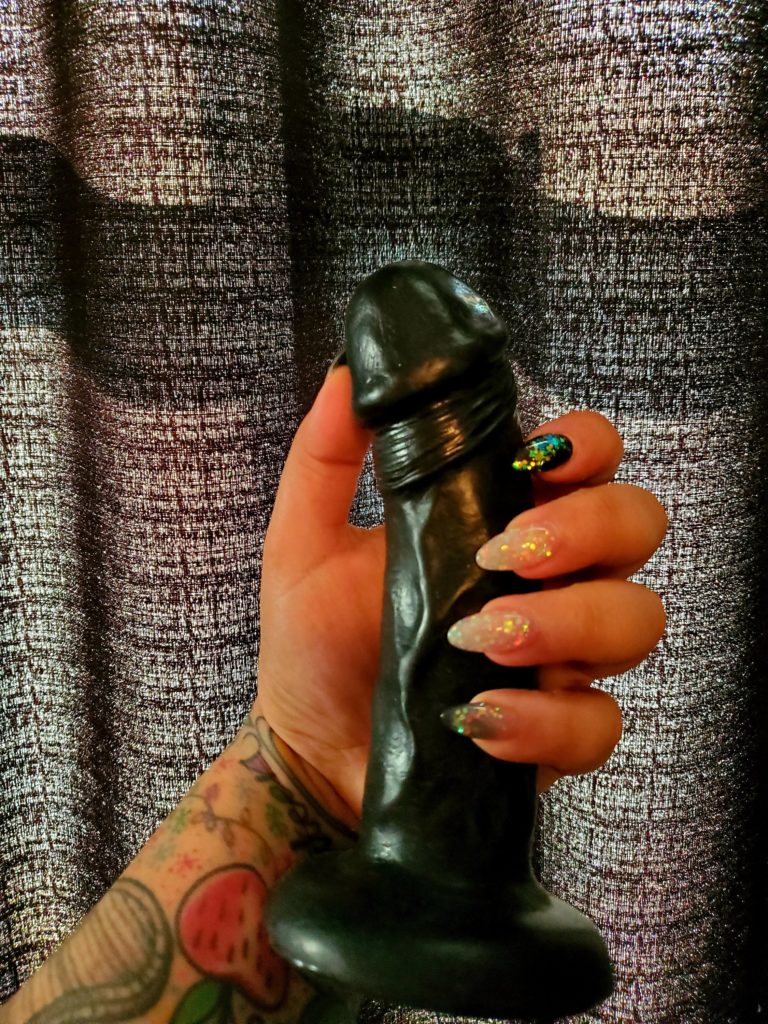 Length: 7″, Insertable Length: 6.125″, Width at head: 2″ Width at shaft largest point: 1.75″
Handcrafted, durable and luxurious
Will not break down or degrade
Warms and retains body heat
Cleans up with soap and water or sterilize by boiling for 3 minutes
Non-slip base for use with harness
Solid inner core for functional use
Unbeatable lifetime warranty
---
Vixen Creations has been called the world's premier manufacturer of 100% Platinum silicone sex toys since 1992. Fine art and eroticism unite in this line of hand-crafted adult toys. Vixen offers an unbeatable lifetime guarantee on most of their silicone sex toys, so you can purchase with confidence.
Get your own Ranger by Vixen here.
Initial Thoughts
Vixen are the dildos of legends. They have been positively reviewed by most of the folks who have done sex toy reviews. They are the standard in realistic dildos. You'll be hard pressed to find a bad review of a vixen toy, other then maybe the particular dildo not being the reviewers preference for size or shape. Vixen makes a huge range of sizes from about the size of a pinky to a forearm. Literally if you're searching for a realistic insertable toy, you should save up for a vixen toy.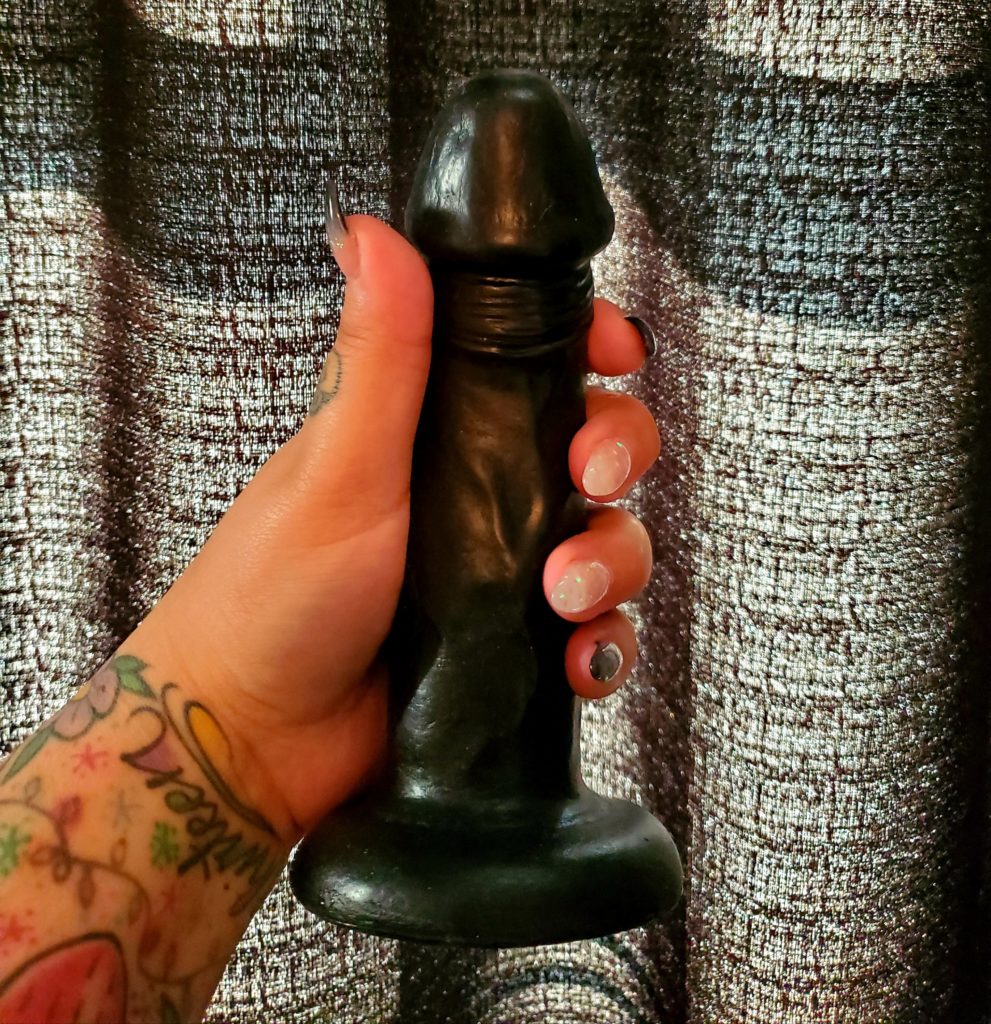 Dual density realistic dildos have come a long way from the hard rubber dildos the industry started out with, but now it's a must have for folks who like squishy dildos.
Get your own Ranger by Vixen here.
Pros
The more toys I test, the more I really know what I like. Which is why everyone should really think about the things they like or don't like while having playtime with or without toys. It helps you verbalize the sensations you like to other people, which ideally lead to more orgasms or just more fun in general. With that being said, I know I don't love texture on insertable toys, I know I like toys to have a certain level of squishiness to them, and I know I like toys on the larger end of the spectrum. The Vixen Ranger doesn't have a ton of texture, just a nice pronounced head.
This toy for me has a nice pronounced ridge which pops over my G spot, and a nice sturdy suction cup base that I can either set up on a flat surface or use it as a handle since this toy isn't so long that I can use anything other the base as a handle. I wish it was slightly longer so that I have more of a handle when using it on myself. The suction cup is sturdy and I did test how durable on my OnlyFans. And I'm here to tell you that the suction cup is study!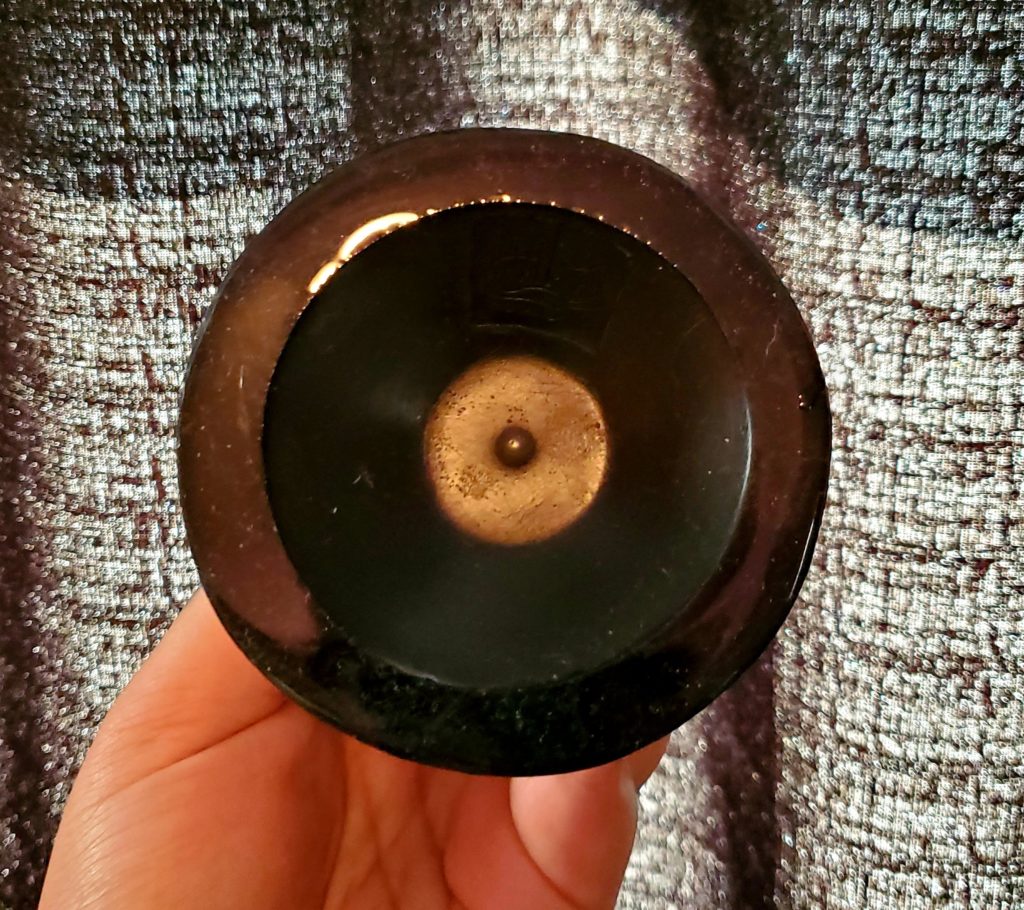 The dual density silicone feels really realistic, and the best part is the dual density warms up easier then single density silicone. So running it under warm water lends itself to the experience for sure.
Get your own Ranger by Vixen here.
Cons
Vixen is a great brand, no one is disputing that. The one thing about Vixen is that it is not the most affordable brand out there. I work in a sex shop, and in terms of dildos the Vixen brand tend to be some of the more expensive dildos on the market period. And as you would imagine the larger the toy, the larger the price tag. These toys do last, because they are silicone which is a durable material but I know most folks don't want to drop that much money on a toy they can't know they'll love until they use it.
This toy is a great warm up toy but as someone who is a plus size person with a belly and not the longest arms I wish it was longer so that I would have more of a handle when I'm using it. I haven't tried to harness it, but I think it's shortness would be an issue, especially if I'm using it with another plus size person. Remember the harness takes away some usable length, as do body parts (i.e. bellies, vulvas, butt checks, etc)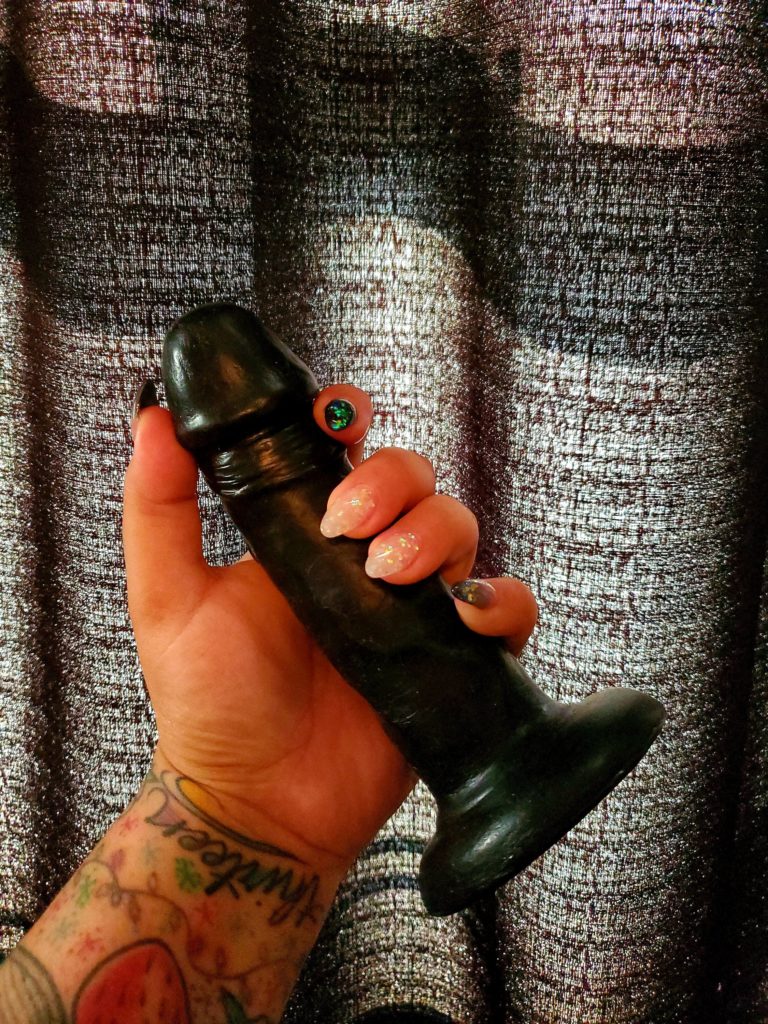 The texture of the silicone has drag on it, which without lube is not as enjoyable for me. But making sure you have your favorite water based lube on hand will end those issues. And it is a lint magnet, so you'll want to give it a rinse before you use it each and every time.
While the Vixen Ranger is anal safe the softness of the toy makes it hard to insert anally. Toys that are more pointed and firm tend to be a lot easier to get in the back door.
Final Thoughts
This is an simply a good dildo. Medium in size, length and density. The main drawback is that it only comes in jet black for now and is relatively expensive. There are definitely good toys you can get for less, but this is just a good dildo. I would say this toy would be a dildo I would recommend for those looking to invest in a toy they know they're going to like.
Get your own Ranger by Vixen here.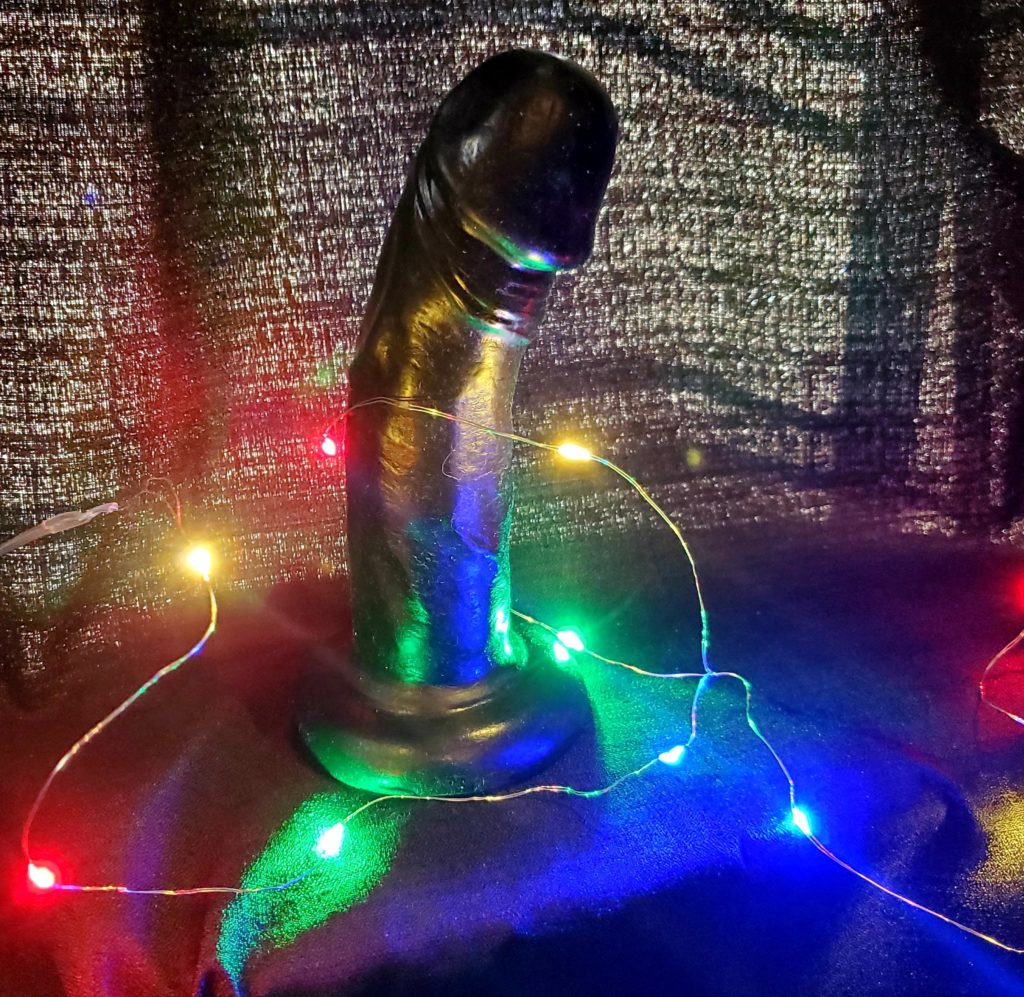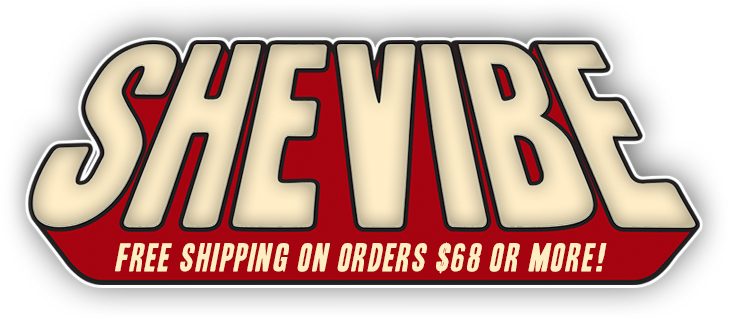 This toy was given to me by SheVibe for an honest review. All thoughts and opinions are my own. The links are affiliate links, if you buy something you won't pay a penny more but I'll get a small commission. Thanks!