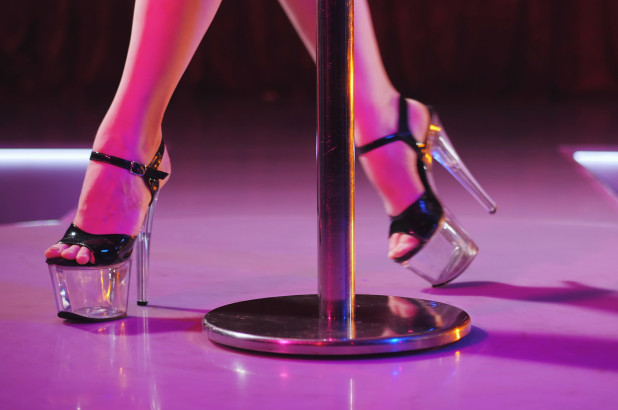 When you hear strip club what comes to mind? The places where slutty girls take married men's money.
Where the women clearly have low self esteem, or perhaps women that can't find other jobs or are just too lazy to. Strip clubs are dark, seedy places lacking of hope or any semblance of humanity……. Right?
Stop right there!
These are some of the most common misconceptions about strip clubs, forced upon us by our puritanical society. Society basically tells us that women can only be sexy in certain contexts, and as long as it's not for profit. Of course, there are seedy strip clubs and they do sometimes sell sex. There is also some truth to the idea of people not wanting to strip. There will always be strippers that maybe didn't want to be there in the first place, or don't want to be there any more. Most of the time is has to do with how the strippers are treated both by the clientele and by management. These strip clubs, do not represent all strip clubs and it is an important distinction to make when you make the decision to visit one.
Finding a Good Strip Club
Do your research. Ask your friends who go to clubs, or even check out the reviews and websites of the clubs in your area. Just take the reviews with a grain of salt. Some patrons of the clubs may leave bad reviews if the dancers won't do "extras". Check out the social media of the club if they have it, it's usually a good indication of what the dancers and bartenders look like.
Try and go with a friend or a lover, it can be lonely and overwhelming to go alone especially the first time. There are always security there so you don't have to worry about safety but having a buddy system is always a good idea.
Bring Your Cash!
Once you've found the club you want to go to, the most important thing is to bring cash with you. Bring a decent amount (at least $100) to cover for cover charges, dances, and drinks. The venue doesn't just provide free cable – the club, its hot bartenders, and talented dancers rely on you to be a patron, not an observer.
This goes for ladies too, if you're at the strip club you're a patron. If you don't intend on spending money go to a regular club or bar. Also, while most strip clubs have ATM's, the fee is very high, so bring enough cash with you.
The more cash you bring the more fun you'll have. Trust me, dancers bartenders and shot girls will all be nicer to you especially if you're tipping with at least five's and not singles. If you're sitting at the stage, it's common courtesy to tip at least one dollar, even if the girl isn't your particular cup of tea.
Don't be "that person"?
Some general rules is don't touch the ladies, they will give you cues as to how much touching the club or the dancer herself will be comfortable with. Also do not ask for discounts, the dancers real name, and never ever ask for the dancer's phone number! This is a fantasy for you, don't ruin it by making the dancers avoid you. At the end of the day if the dancer really likes you and wants to give you their number, great! but don't ask!
Can girls get lap dances?
Of course you can! Lap dances are for everyone. They normally average out at around $20, depending on where you are. Make sure you ask the stripper if you can touch her and also to abide by house rules (some allow you to touch, others don't), but, in respect for her, I'd highly recommend asking her any way. Remember to have fun, compliment her on her moves and tip!!
Want to turn down a lap dance?
That's fine too. Maybe you had your eye on a different dancer, or just want to ease yourself in. You can turn down a dance if a dancer comes up to you. Politely say no, remember they are human. Also don't ask one dancer to get a different girl for you, it's like calling pizza hut and asking for dominoes number. Just patiently wait until the dancer of your choice is free.
Most Importantly…
Visiting a strip club for the first time is a unique experience. Make sure you go in with an open-mind and have fun!
---
Some other posts by other bloggers to check out: