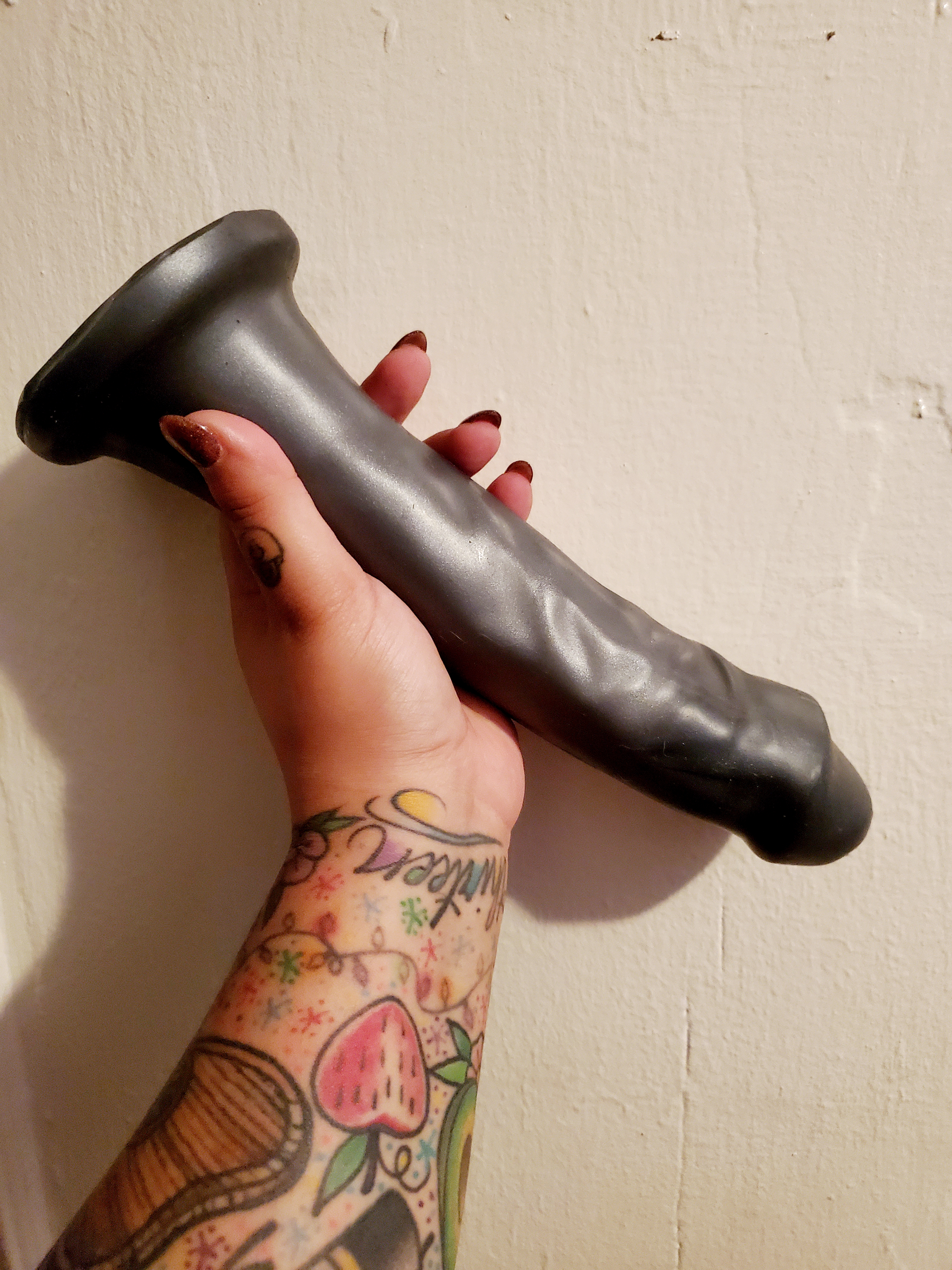 About
The SquarePegToys Big Stick SuperSoft Silicone Harness Compatible Dildo is a sculpted phallus that feels natural in the hand and great during insertion. This dildo features a nice amount of girth for a full sensation and it's long enough for those who need that deep feeling of penetration. This dildo features a subtlety textured design in SuperSoft silicone with 9.5 insertable inches and 2.07″ of filling width.
Please mind the measurements – this is a very large toy
Phthalate & Latex Free
Hypoallergenic
Overall length: 10.5″, insertable length: 9.5″, max width: 2.07″
Harness Compatible Base
Initial Thoughts
When I saw this on the list of possible things to review I got so excited, I immediately told everyone I was standing around. I'm a size queen, I love huge toys and pushing the limits of my body. I used to easily take larger toys, but recently it's been rougher with the limitations of my body. I know that SquarePegToys are soft so I was excited to give it a try.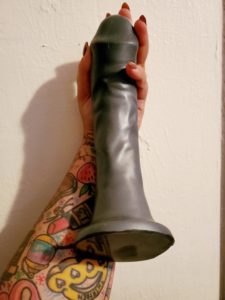 Pros
Because this toy has such squish and softness to it, it makes it really easy to take that bigger girth. Plus I'm not someone who loves textured toys and the softness makes any of the texture that is present on the Big Stick more then manageable, and at some points actually really enjoyable.
The head of the dildo being soft and squishy also make it less painful when it inevitably poked my cervix. The softness was not hard to insert vaginally, but I'll be honest I did not try anally and I would imagine the softness would make it unwieldy in a butt.
The length is great because even if you insert most of it you probably still have some sticking out of your body which gives it a great handle. The length is admirably hard to use alone as a fat person.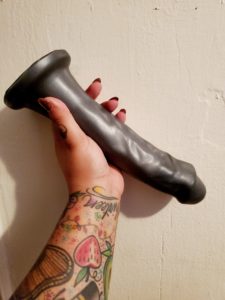 Cons
This toy is just big. If you're not into big toys, there is absolutely no reason to even think about getting this toy. If you're looking to explore bigger toys then this a great option.
Because the Big Stick is also so long it was hard to use on myself particularly because I'm a larger bodied person. So to get around this, I enlisted the help of my partner and this made a great couples toy because they took on the work of thrusting. a suction cup would have probably helped if I wanted to try doing it solo hands free.
Final Thoughts
This very large toy is an amazing addition to your collection if you're looking for large soft dildos with minimal texture. I enjoyed it and if you want to enjoy it to click here.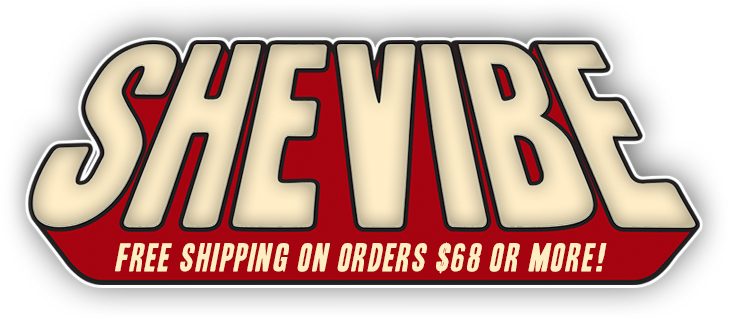 This toy was given to me by SheVibe for an honest review. All thoughts and opinions are my own. The links are affiliate links, if you buy something you won't pay a penny more but I'll get a small commission. Thanks!