​
The powerful wireless remote massager Sync is here!
Our innovative powerful body massager is sleek and stylish! Sync was designed with an extra long handle that allows you to reach all those hard to get to areas on your neck, back, and shoulders.
Sync comes with a wireless remote that allows a user to select a different massage speeds or patterns with ease! This allows the user to find exactly what they are looking for without having to stop mid way through the massage. Relaxation made easy!
Enjoy powerful massage vibrations with a touch of a button! Fully rechargeable and 100% pure soft silicone.
MSRP $166"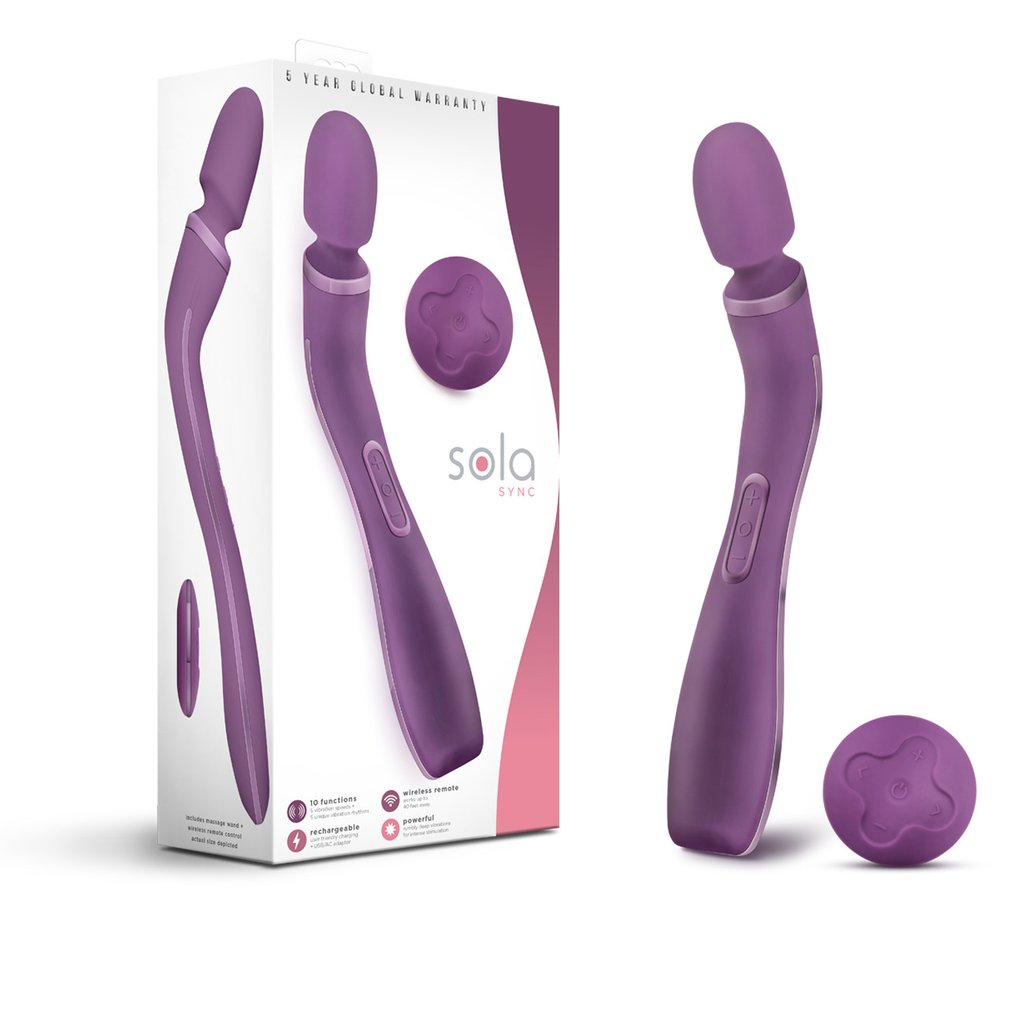 Initial Thoughts: I love wands so I was super excited to try this. Also super excited to try the remote because I don't think any other remote control wands exist so I couldn't wait to also let my partner in on the fun, since I haven't really been interested in most toys with a remote because of the shape or where the vibration goes. Usually remote control toys are bullets so they can be used as a panty vibe, but this is going to be way more fun for me.
Pros: The Sync does not fail to deliver. It covers all the bases for a good toy.
It is silicone, rechargeable and waterproof with multiple intensity and pulsation settings. The shape is very ergonomic and really makes holding it easy, especially if you're going to use it between the bodies during sex. The head is broader then most external toys but not as broad as some other popular wands. It does deliver broad vibration to the whole vulva and because the head of the wand is smaller if you wanted to put it inside you it is a more manageable size then most other wand style vibrators.
The curve of the toy is actually great for insertion and makes a solid g spot simulator as well. One of my favorite parts of this toy was the fact that the remote is also rechargeable, and it synced to the toy with ease. It allowed my partner to watch me in the bath with this waterproof wand and be able to participate from a distance with the remote so I got to put on a pretty hot show. Most wands are also not waterproof or even splash proof so using a wand in the bathtub is a huge selling point for me. The toy also has the longest warranty I've seen in the entire industry,(correct me if I'm wrong) a full 5 year warranty!
It also comes in really great packaging with a satin pouch to store the toy, remote and charging wire.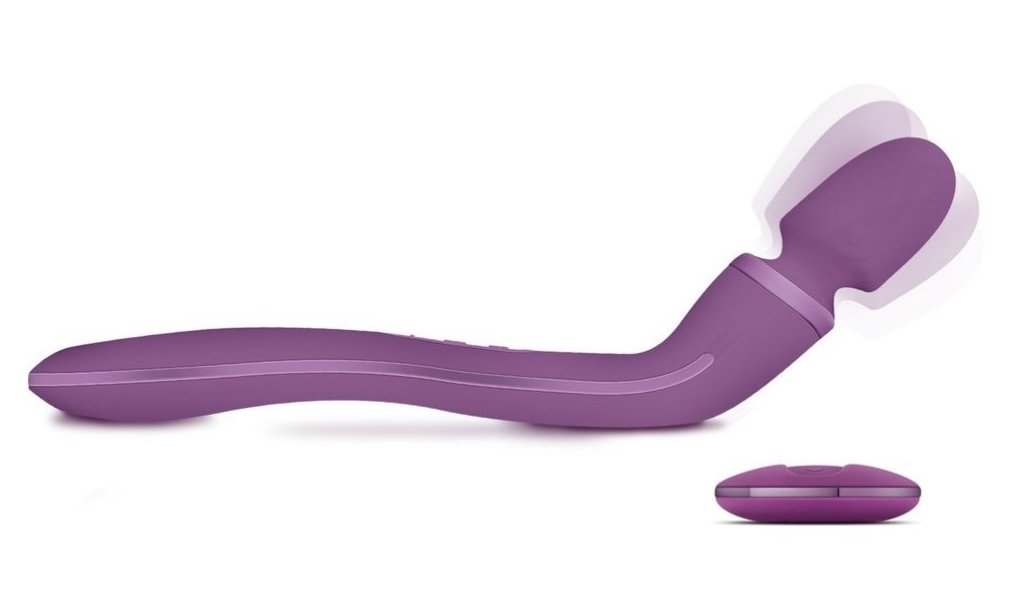 Cons: Most wand style toys have more of a rumbly vibration.
This one is somewhere in between buzzy and rumbly. I usually prefer more rumbly vibration and while this one still works for me if it could have had more of a rumble to the motor I think it would have been even better. The charge also lasts about 1.5 hours on one charge, which is pretty standard but I'm spoiled with plug in toys so if the charge could be increased then that would be great also.
The head of the toy is a unique shape that I feel if they had put softer, squishier silicone it would have been a better sex toy. The shape is really great as a back massager but fans of wand vibrators might feel like the head of kind of hard. These are all just preferences though. I don't have any actually complaints about the toy or the company.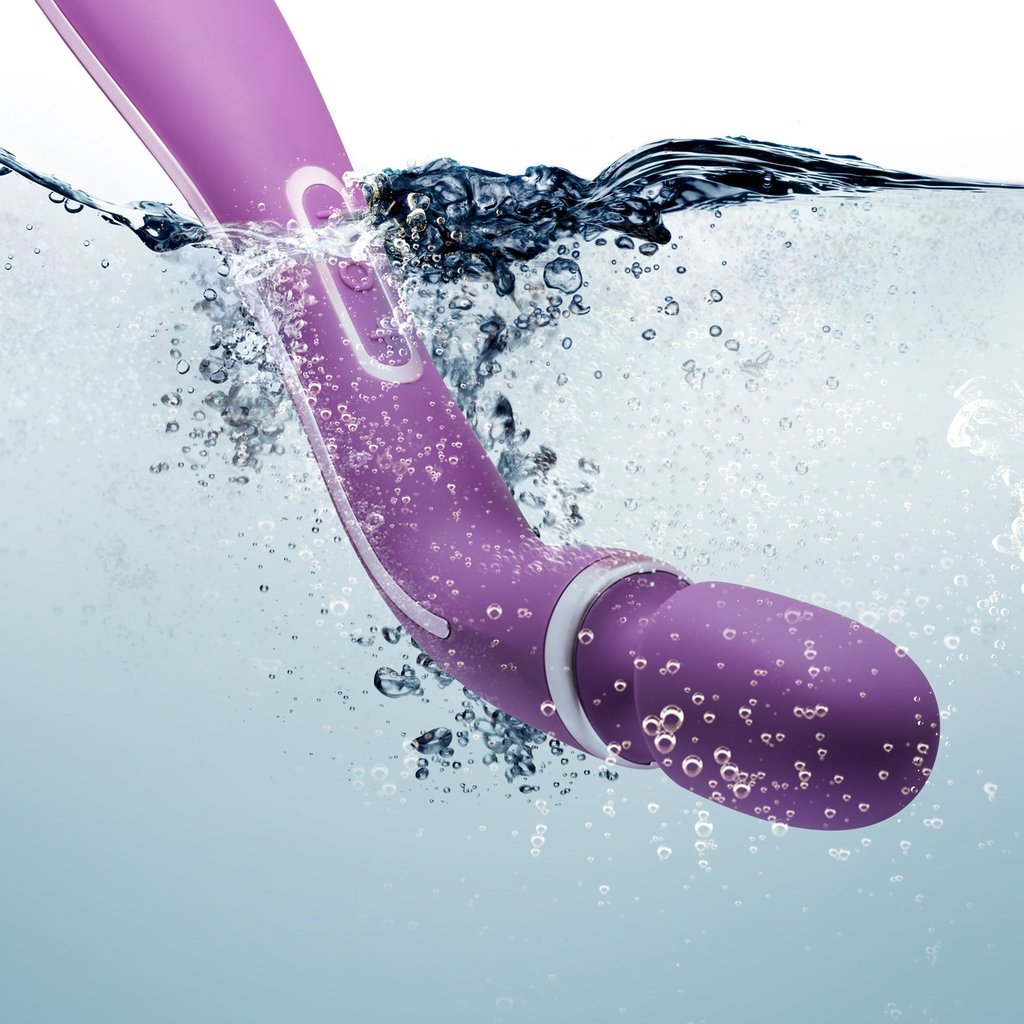 I'm glad a waterproof remote control wand exists. It also makes a really incredible back massager. The packaging makes it a great gift without any of the cheesy packaging some other toys use. It's sleek and clean like the toy itself. If you want a really powerful wand that also makes a great back massager and allows for couple play this is the toy for you.