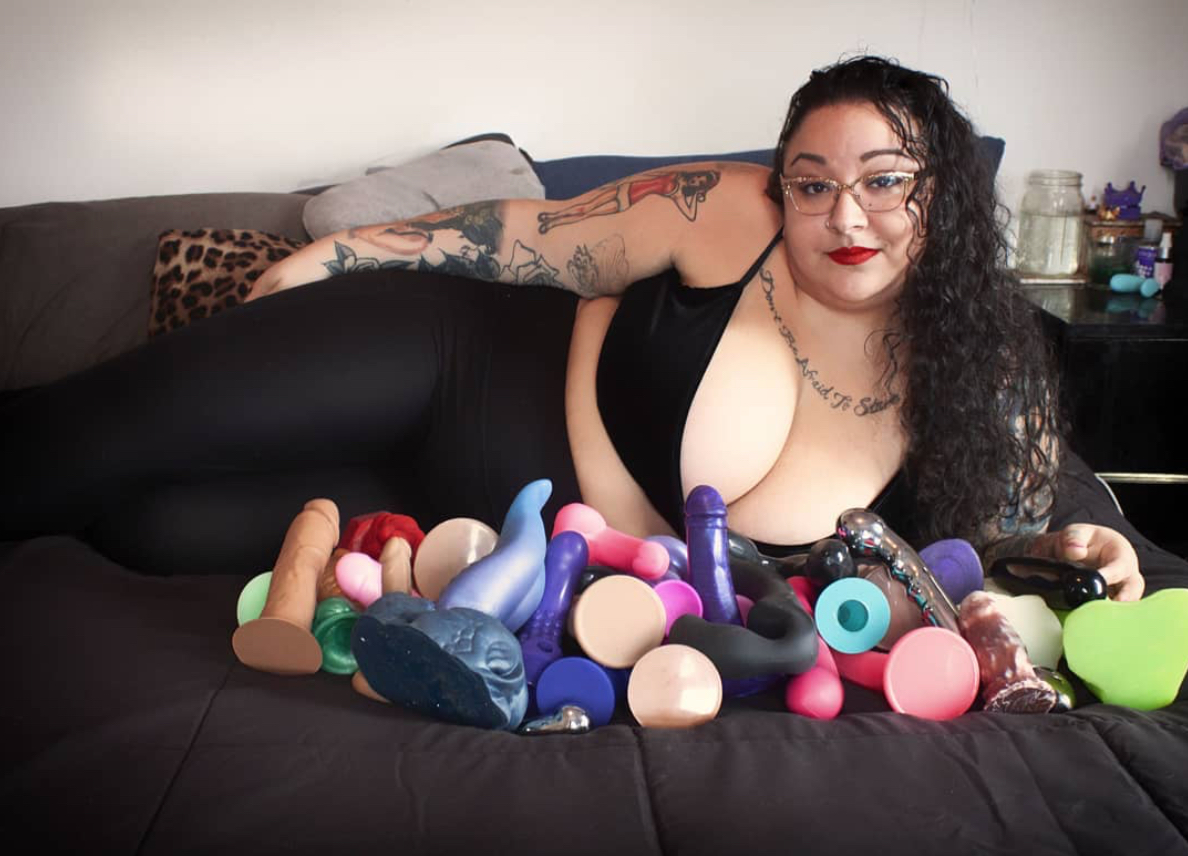 Even people like me who have tons of toys want new things!
Here's my list of stuff I'm looking forward to trying and hoping I can get my hands on this year.
Have you ever seen a Sybian? Of course you have! If you haven't go ahead and give it a google. The Cowgirl is an app controlled, updated version. I love power and the porn I could make with it is so appealing to me! I'm in the processes of getting one, so hopefully review to come!
The Cowgirl Premium Remote & App Controlled Riding Sex Machine is a sophisticated, premium riding pleasure machine that offers the ultimate sexual experience. The thoughtful design redefines stimulation through the versatile use of fully independent vibration & rotation control featuring 6 vibrating patterns and 360 swivel rotation with low to high variable speeds.
---
The more I learn what I like sexually, the more I know I want to try these toys! I've seen SuperSmashCache review them, which only made me lust after them more! They are all handmade fantasy silicone dildos, basically functional art pieces, something that could (and should) be on display.
From realistic and reaslistic-ish to sci-fi and fantasy sculptures, the end results are all unique. Since they are handmade they are also all unique, like snowflakes or butt-holes! Although they are all fantasy shapes, they all seem to keep human anatomy in mind and all seem enjoyable! I can't wait to own my own!
​Emojibator The Shark Inflatable Dual Stimulator
I'm a sucker for cute toys. The packaging, or the toy itself! If it's cute, then I probably want it. I've never found a dual stimulator toy that truly works for me since most manufacturers don't take people's varying anatomy into consideration. But if dual stimulators are your thing then this cutie should be on your radar!
A rabbit style, multi-speed, waterproof, body-safe silicone toy featuring air inflation technology. Two fins each contain a motor for the perfect dual-action ribbed stimulation. Dive in deep!
---
Affordable silicone dildos made by an awesome person! Sign me up. I've never purchased a toy because previously most of the toys have been on the smaller side. While they're nothing wrong with that, it's not for me. However, now Funkit makes larger toys and I need to try them out!
The person who runs Funkit also donates to Sex Worker advocacy groups, which is super important to me. And their designs are well thought out and you can suction them together to create your own experience!
---
I've tried silicone, stainless steel, and glass toys. I have yet to try the wood, but I know I love firm toys! Similar to glass and metal toys, wood has a solid feel to it, but those toys can potentially have a lifeless chill about them.
Wood, on the other hand, possesses a warmth other materials can't match. They're also one of a kind toys that are hand made, and eco friendly! They are sealed so also completely body safe!
---
What toys do you want to try in 2019?