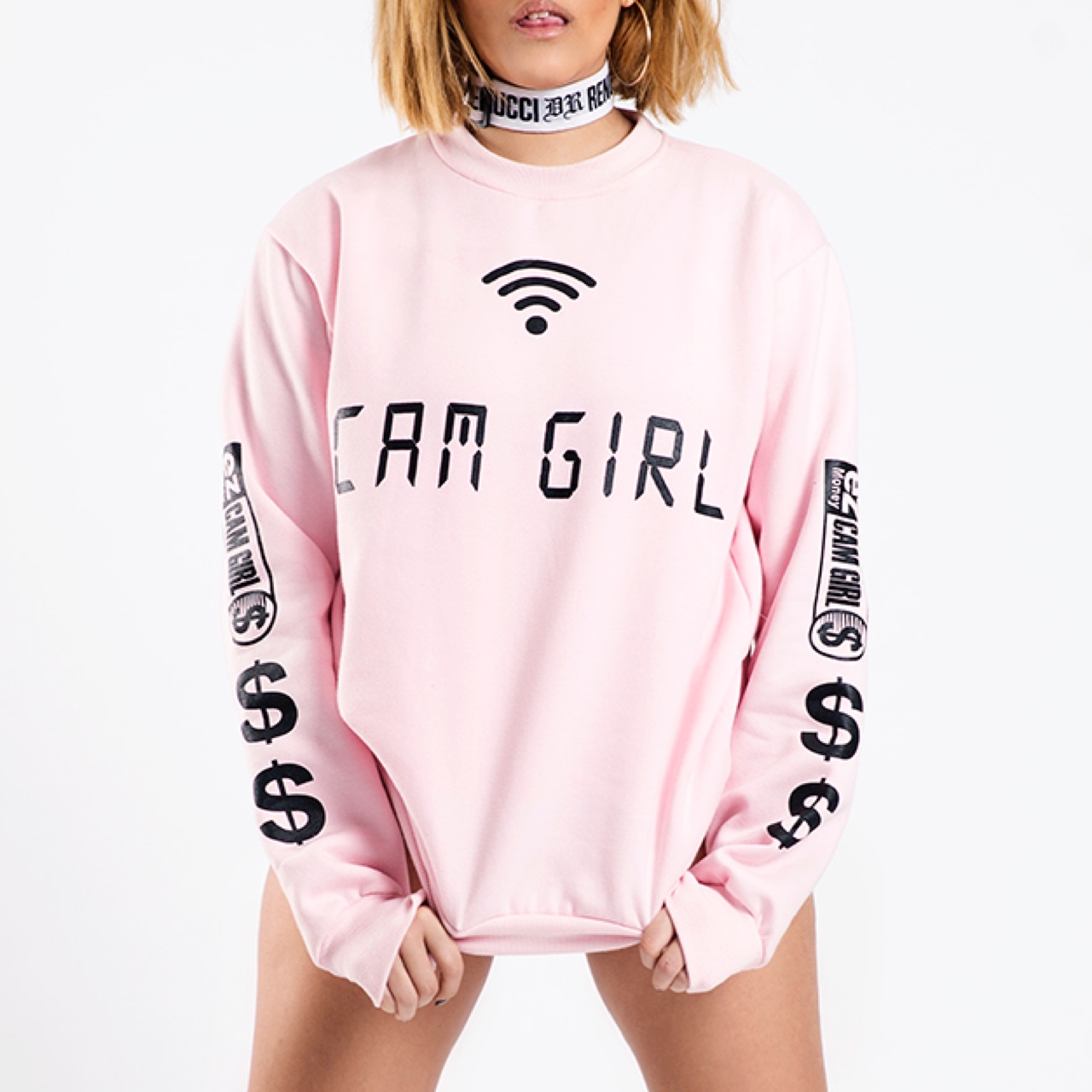 Camming has forever changed the adult industry. Cam models are essentially DIY porn stars who work from home.
Most performers have ultimate control over what they do, when they do it, and how. For viewers, it's a personalized interaction unparalleled to other formats of porn. Here are some tips to treating the models right
​Camgirl (Cam-girl, chat model, or cam-whore) is an Internet term for women who are featured on webcams. The word is used for women who earn money by broadcasting, entertaining, and performing on webcams either from homes or studios.
– Wikipedia
Wikipedia…… always so poignant.
My personal definition.
A camgirl (webcam model) is a human being with a job title. It's like asking what a teacher is. A teacher is a person who teaches. A camgirl is a woman who cams. People on cam don't only have sex on camera, there are lots of fetishes that don't even include nudity.
Say hello! Engage her and the room.
You wouldn't walk into someones house and not say hi. Same goes for a camming room. It can be really lonely if there's lots of lurkers (people who watch and don't say anything) and no one to talk to. You're in a cam room to talk so do that! If you wanted to just watch porn and not talk, then totally do that.
​Even better: tip while saying hi!
You see a model you like please tip them. At the end of the day it is a job so if you're enjoying what you're seeing absolutely tip. It makes the models friendlier I promise you.
Free doesn't mean free
A lot of new users believe that means the model does sexual acts for free. This is a very common misconception in the cam world as "free chat" just means you're free to hang out, watch, and chat; but all requests are still meant to be paid for.
Again, free chats don't pay the bills, and like I said before it's a job. Models have to pay their bills, and most models spend a lot of money looking good for you. Show them you appreciate it by tipping.
Prices are set for a reason
The beauty of camming is that the models control everything from their schedule to their prices. There are millions of reasons why models set their prices the way they do. Some will charge more for things they are well known for, or have a specialty in. Some models are very well known and can charge higher rates.
Whatever the reason, don't be that person to complain about prices. If you can't afford a particular model either save up until you can, or find another model that you can afford their rates.
​Customer isn't always right
Use your common sense when you tweet a model. Most people don't like to be spammed with messaged. I have people who will literally spam me over and over again: "Hey," "Hey," "Hey," "Why aren't you answering me?" Most models have lots of other clients to deal with, and hopefully ones that are paying. Some of us have hundreds of thousands of Twitter followers and don't have time to reply to everybody right away.
Read the bios
A lot of people have a specific fetish, and then they'll take you into private chat and ask you to do something without asking ahead of time. For example, if you contact someone who is a femdom and ask her to submit to you. It is a waste of time for both people. The bios for the most part will give you insight into the performers limits and interests.
Respect limits
Say there's a girl who doesn't do anal, a guy will take her into private chat, she'll say, "What are you looking for today?" The guy will be like, "Fuck your ass for me," and she'll say, "I'm sorry, I don't do that." At that point, the guy has already wasted $5-10, she feels uncomfortable, and he probably gives her a bad review.
So again, read the bios and feel free to negotiate before hand. If one model won't do it don't pressure her into doing it, there will be someone who will gladly do that thing you like.
Don't compare models to each other
This goes for prices, sexual acts, and looks. If you don't like the way a model looks just keep it moving. No need to insult anyone, there are so many different models out there that they can satisfy everyone's desires and just because someone isn't to your tastes doesn't mean you need to insult them.
Also don't beg for things that other models have done, play within the models comfort level. And like I said before don't compare models rates to each other, everyone sets prices for a reason. If someone is doing something for less money don't try to pressure a model into lowering her rates to compete with the other models.
Discretion is important
Models are people who exist in the real world. If you see us out and about, use your best judgement to say hi. If there are kids around especially please be discreet about how you recognize us. Don't be the one who yells about our porn in the Starbucks, but absolutely stop us and say hi. Most of us love and appreciate our fans.
​So next time you're in a cam room
Say hi
Be nice
Tip
and have fun!
---