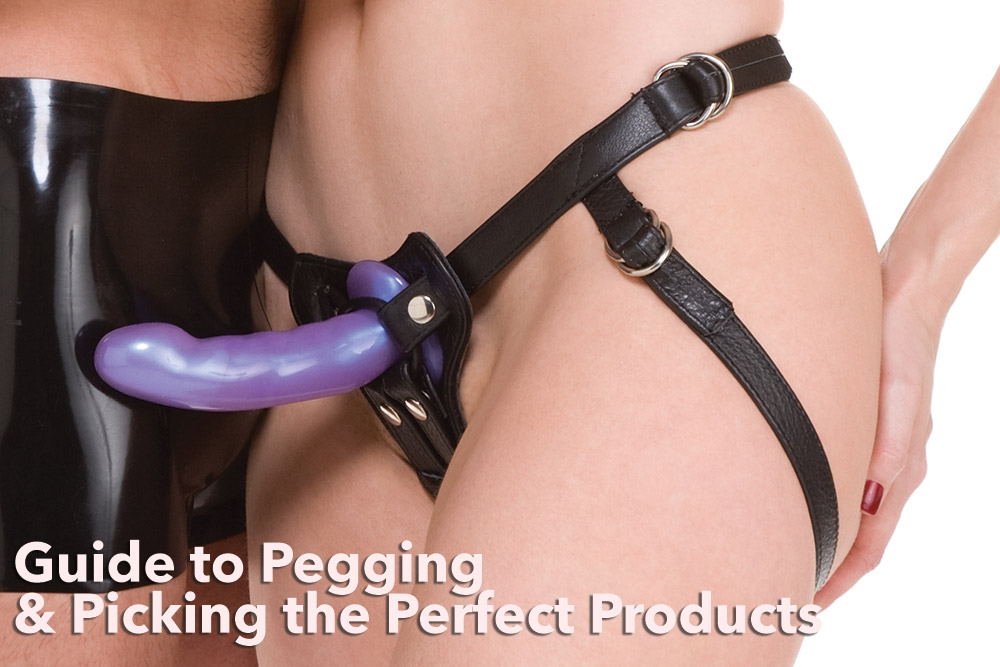 Sex Tips
Guide to Pegging and Choosing the Perfect Products
​Originally posted on the Stockroom blog. Here is my guest post.
Guest blogger Carly S's Guide to Pegging and Choosing the Perfect Products: Pegging is the act of a woman wearing a strap-on to provide anal penetration and prostate stimulation to a male partner. The prostate is also known as the male g-spot, or p-spot, which is a treasure trove of nerve endings and pleasure. Prostate stimulation is the easiest way for a man to achieve multiple orgasms. It is an act of trust, pleasure, and empowerment for both partners.
The best way to find the prostate is to use your fingers inside of him in a come hither motion towards his belly button.
To really get a full grasp of where the prostate is and the best stimulation styles for his pleasure check out The Ultimate Guide to Prostate Pleasure by Charlie Glickman. The prostate is going to feel like a firmer walnut sized gland inside the rectum, everything will be smooth, so you'll be looking for a firmer spot, almost like a peach pit.
Once you've had the conversation about pegging with your partner and everyone involved is excited, on to the toys! Lube is the most important part of any anal adventure because the butt does not self-lubricate. A hybrid (water and silicone based) lube is a great choice because you can't use an all-silicone lube with silicone toys. Ideally you'll want to use silicone toys because they are more hygienic; they are non-porous so they don't absorb bacteria like other materials. Using a hybrid lube that has just enough silicone to keep things extra slippery is ideal. My personal favorite is Sliquid Silk. It doesn't get sticky like some water based lubes, and stays slippery for a long time.
Now that you have your lube picked out, your toy is equally important.
A guideline that I like to tell newbies is, the wearer gets to pick the color, the person receiving gets to pick the size since it is going inside of them. You'll want to look for a toy that has a curve so it'll be really easy to hit the prostate. You'll want the curve to always be pointing towards the belly button and the beauty of strapping on a toy is you can move the curve to where you want it to face depending on what position you are having sex in. This kit comes with a nice starter harness and prostate targeted silicone toy. The toy itself is a good starter size as well because it is about 2 fingers wide.
Once you get comfortable as the wearer, and you want some G-Spot stimulation while pegging, a great toy for both partners to get stimulation is the Fun Factory Share. It presses against the G-Spot so while you're thrusting, and the other end is curved so it can really hit the prostate while you penetrate your partner. It also comes with a very strong waterproof vibrator so you can experiment with vibration as well! One tip I will give with that great toy is that you have to keep in mind that you're putting it into a wet hole, so it will slip around. Adding a great harness, the Spareparts Joque, will keep everything in place. The harness and toy are also both waterproof so you can take it wherever your imagination may lead you.