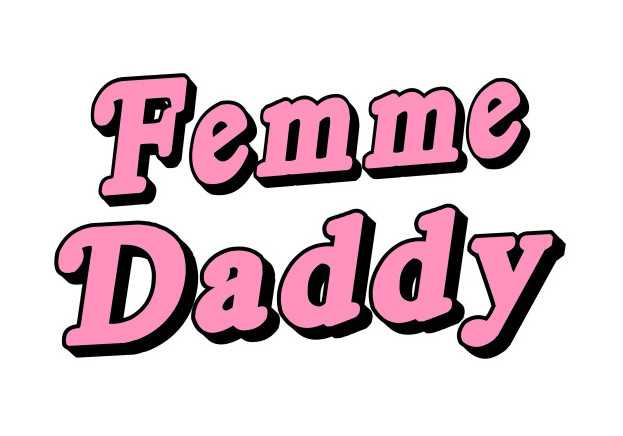 The first time I called myself daddy, it was more of a joke. The more I let the thought dance around my head the more I liked it.
I had identified as a Mommy Domme for a while when I jokingly called myself Daddy. What was it doing to me? Just that one, simple little word. a word I hadn't even been sure that I liked, and certainly wasn't sure applied to me.
I enjoyed being a hard femme. I love aspects of femininity, I love being femme and fully embrace my identity as a woman and an unashamed feminist.
Dressing in tight curve hugging dresses makes me feel powerful and sexy in my fat body. Makeup makes me feel unstoppable with sharp dark eyebrows, and either blood red lips, or some other dark vampy variation. My feminine tattoos make me feel like a complete version of myself. The version of myself I would fantasize about becoming when I was younger and not comfortable in my body or sexuality.
My femme identity is something I'm still perfecting; a conscious, daily choice; an intentional expression of part of me.
There are times, especially as a fat person that I feel guilty not dressing up, or putting on makeup. But I also know that it is my choice and not wearing makeup for one day, or a whole week does not make me any less femme.
As much as I love being a femme, I can equally love wearing my cock, being the Daddy I always wanted to be. With all the enjoyment I get from strapping on, never once did I wish for a factory installed one. In fact, I always loved the availability of options to strap on any shape and size and remove it whenever I pleased.
Identities exist on a spectrum. I don't always feel like being femme, or being daddy.
But the days that I do, I want to be acknowledged and appreciated in them by my partner(s). It is about reclaiming words intended to hurt and demean. If someone, not in my community were to call me queer, or dyke, or any number of terms, I would not be pleased. But to self identify is to reclaim my identity and to feel the power in those words positively.
I enjoy teaching, so feeling like I'm in control of a submissive or little can be the most rewarding feeling.
I want to cook you new foods, take you to new places and of course try new things. I feel like my Virgo stubbornness makes me the perfect daddy; slightly demanding but my little ones can always meet the challenge. My biggest fantasy is of spoiling a sugar baby with everything they desire. But money prevents that from being a reality.