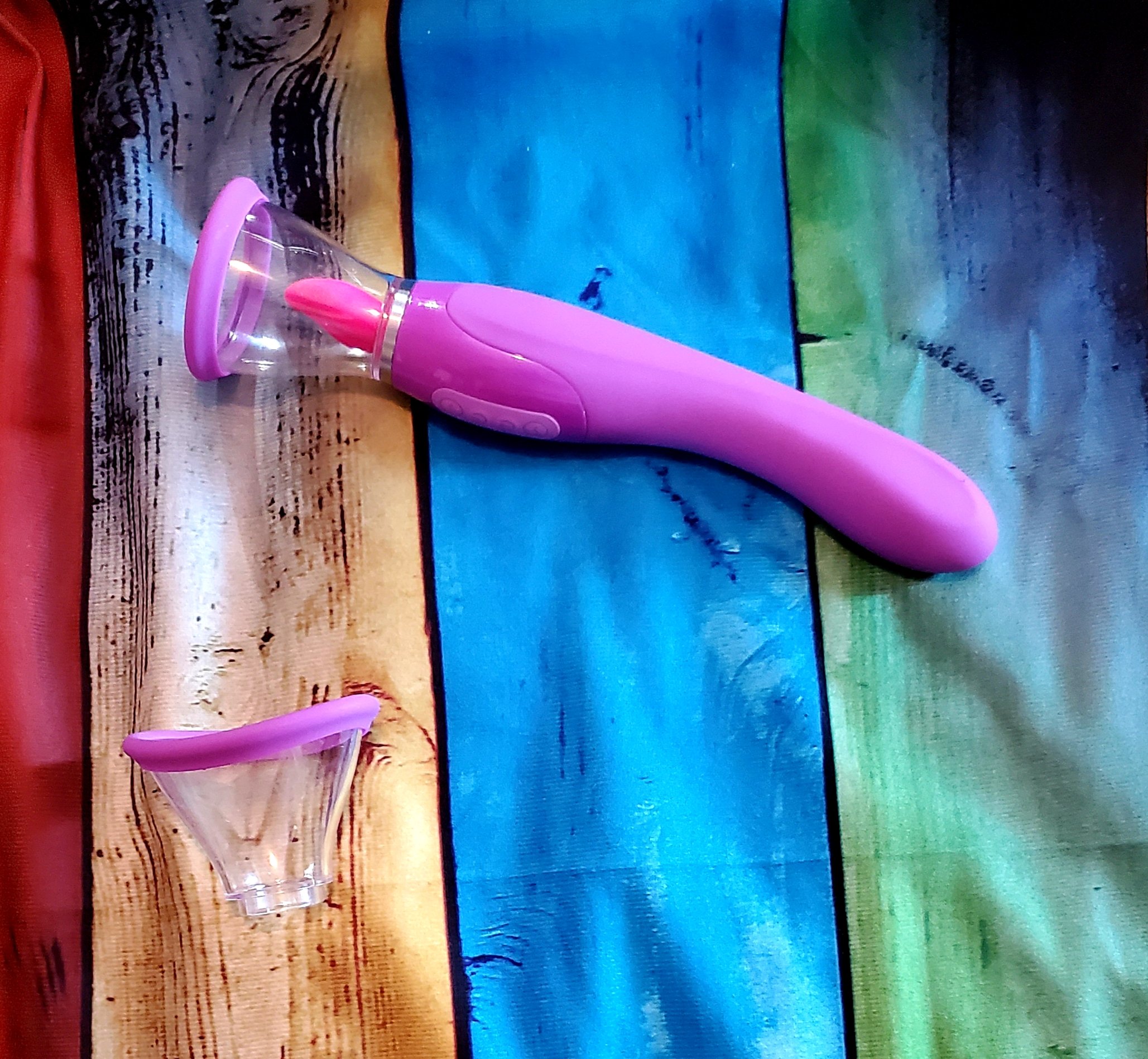 About
The Fantasy For Her – Her Ultimate Pleasure Dual Oral Sex Simulator & G-Spot Vibrator features suction, tongue simulation, and vibration that can be used simultaneously or independently.
Tongue Power On/Off
Vibration Power On/Of
Suction Power On/Off
Intense Suction with 2 Pleasure Attachments
4 Powerful Motors Offer 3 Suction Patterns, 7 Tongue Motion Patterns & 10 Vibration Patterns
Silicone Tongue with Soft TPE Sleeve
Magnetic USB Charger
Vibrating Silicone Handle Offers Powerful G-Spot Stimulation
Get your own ultimate pleasure dual oral sex simulator here
Inital Thoughts
I typically just roll my eyes when sex toys go viral. Not only is everyone different with what they like, but usually the toys that tend to go viral look really cool but rarely hold up to the hype.
Get your own ultimate pleasure dual oral sex simulator here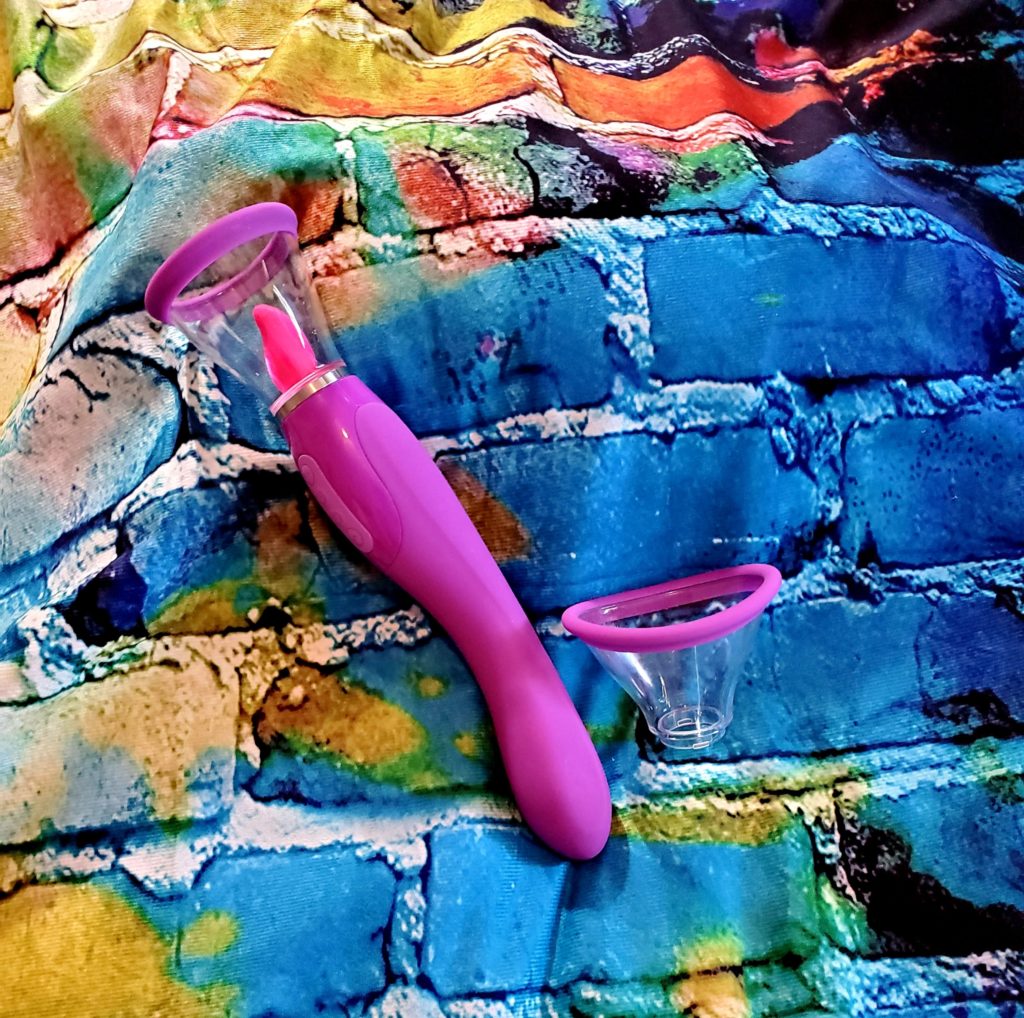 Pros
The suction is pretty strong, and it comes with 2 different sized/shaped cups which I appreciate because there is such a variation of bodies that a lot of manufacturers ignore. The two different shapes mean it will not only fit a wider range of body types, but you can vary your experience. The round cup is more focus on the clit, and the oval cup can encompass more of the vulva. So you can decide exactly where you want the suction to be focused on. The different cups also make it great for different body parts, like nipples! The clear cups also make a cool voyeur experience of watching genitals being sucked into them.
The toy also has a lot of ways to control the stimulation. You can control the suction, flicking, and vibrating all separately. So if you only want to use one, or two you can totally customize your play time.
Get your own ultimate pleasure dual oral sex simulator here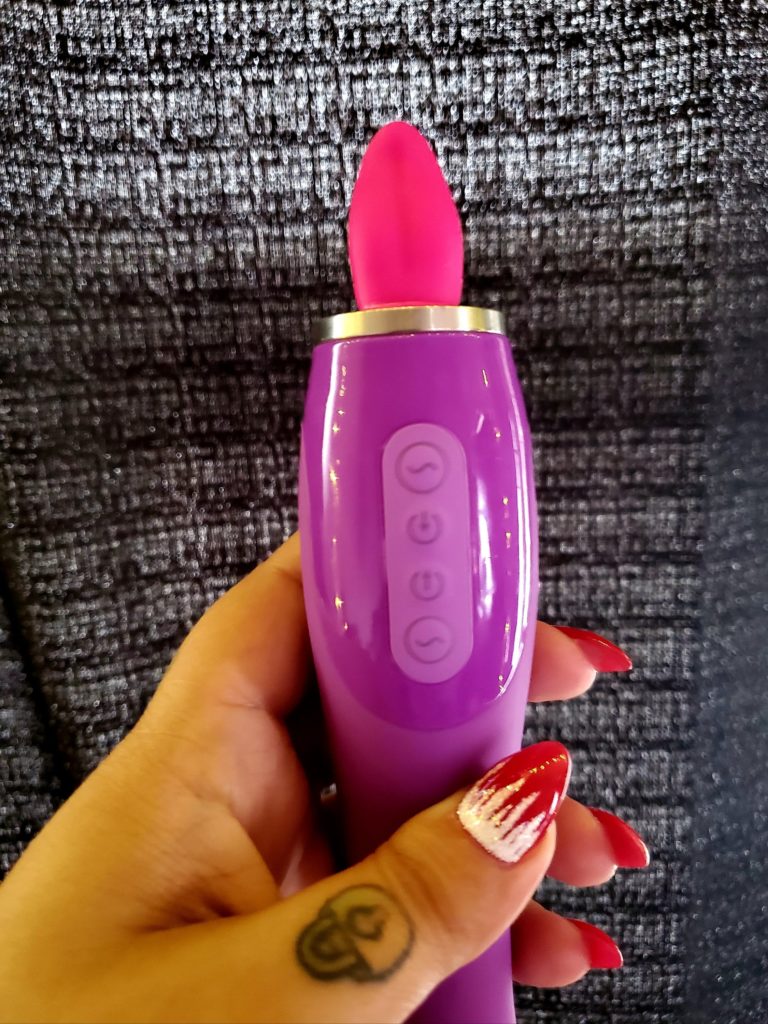 The pointy tongue if used grazing against my clit or nipples is a really pleasurable sensation. The suction pulls everything closer to the tongue with rhythmic suction.
Cons
The suction is indeed strong. Too strong for me. Even the lowest setting kinda hurt when I used it. That is completely on me, and my preference. I would say it's something worth exploring if you've never tried it, because it does increase blood flow and sensitivity and that can be a lot of fun to play around with. Me,personally would rather do anything else to bring blood flow to my genitals. I just don't like pumping.
I also don't know who is receiving oral sex by someone sucking on their entire labia and flicking the clit robotically. So I would say this is a different sensation then just a standard vibrator but will not be a replacement for the human intimacy of a soft, warm, wet mouth.
Speaking of robotically, the sound this toy makes is just not sexy. So play some music or talk dirty to yourself to drown out the whirring or suction sounds that this toy makes.
If you're someone that likes to use pressure to get off, this toy would not be a great fit. If you put too much pressure on the flicking then it does struggle. So keeping in mind that it's suppose to be grazing rather then rubbing against is the best way to use it.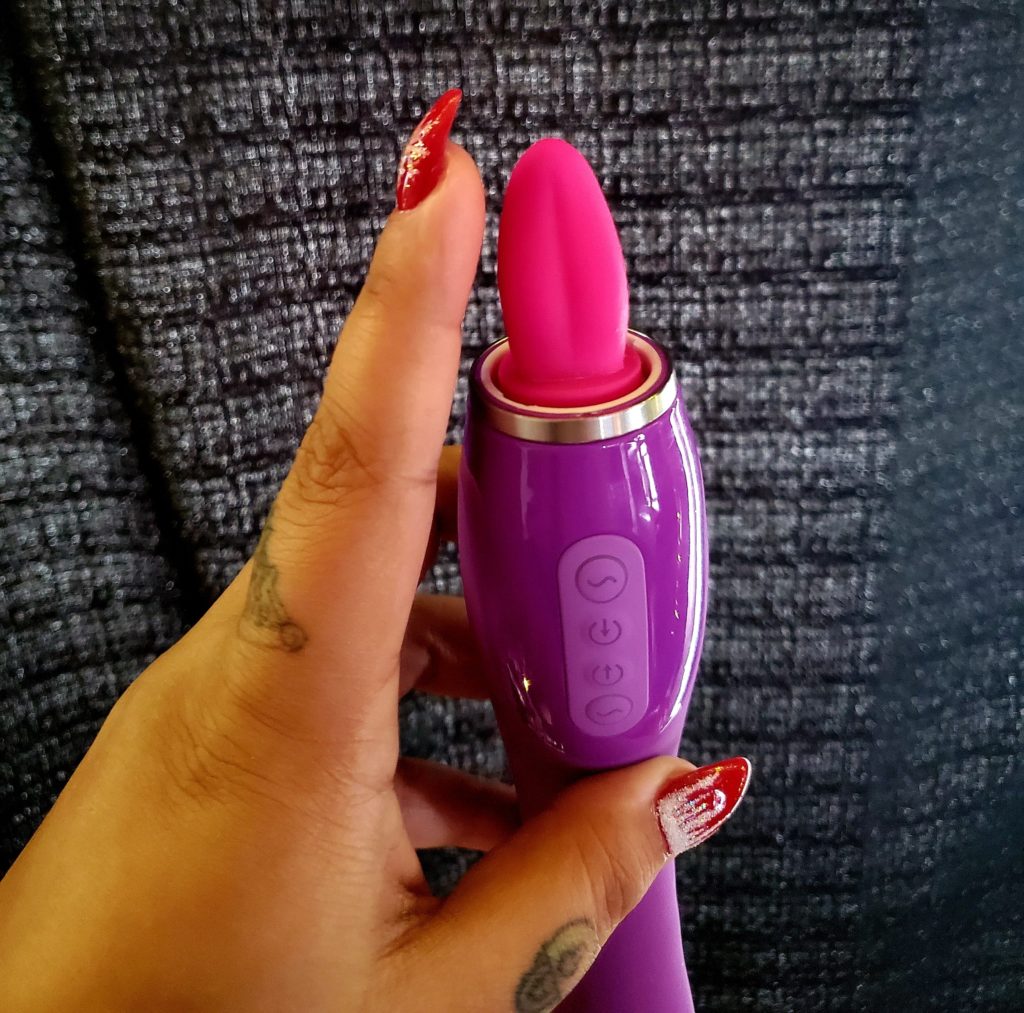 The tongue is also on the smaller pointy side. Which is something I like, but not everyone does. So just something to think about when weighing the pros/cons of purchase.
The insertable shaft of the toy is totally not for me, it's firm on the thin side and the vibrations are way more buzzy then rumbly. It is on the flexible side which is nice, but was just meh for me.
Final Thoughts
This is a unique toy that if any of the features interest you, I would say would be a fun investment. Once you figure out positioning, this toy does deliver some fun interesting sensations. This is not a toy you buy, and it's totally inherently ergonomic to use; you have to do some work to make it work for your specific anatomy configurations. So if you want to take some time to explore some new sensations and figure out some new things your body likes then I would recommend grabbing your own.
Get your own ultimate pleasure dual oral sex simulator here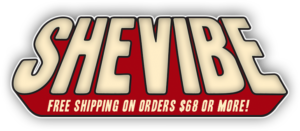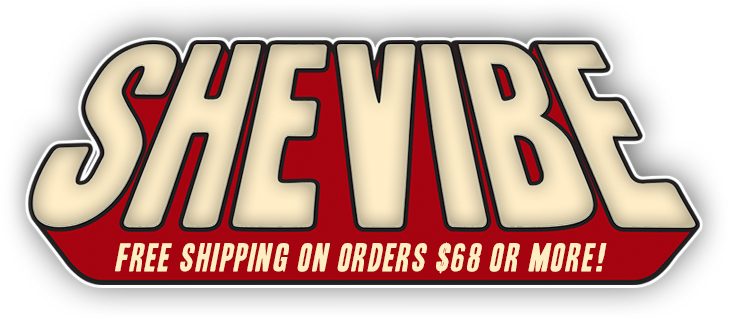 This toy was given to me by SheVibe for an honest review. All thoughts and opinions are my own. The links are affiliate links, if you buy something you won't pay a penny more but I'll get a small commission. Thanks!