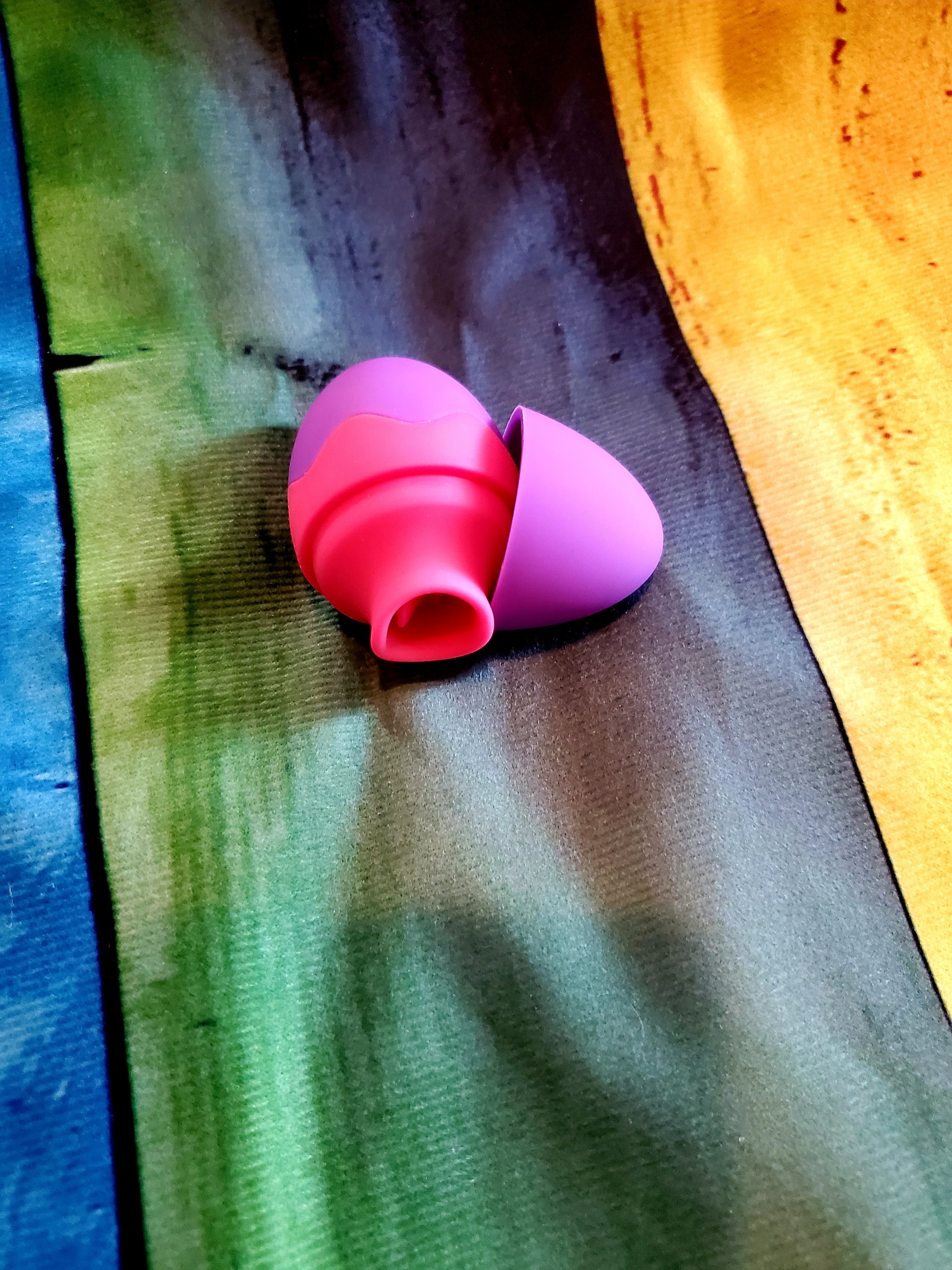 About
The Aria Flutter Tongue Vibrating Silicone Clitoral Simulator arouses and excites with the flickering motion of its soft silicone tips! Flutter Tongue delivers 7 different vibration modes and quiet operation. Its fluttering tips create tantalizing sensations against the clitoris or nipples.
THRILLING – Fluttering Tips Caress & Stimulate
POWER – 7 Powerful, Quiet Vibration Functions
EASY – Ergonomic Shape for Easy Grip; Hygienic Storage Cap
SPLASH PROOF – For Easy Cleaning; USB Rechargeable
PEACE OF MIND – Made from Satin Smooth, Body Safe Silicone. Contains No Fragrances, Phthalates, Paraffins, or Latex
Length (inches) 2.5, Width (inches) 1.5
Get your own Aria Flutter Tongue here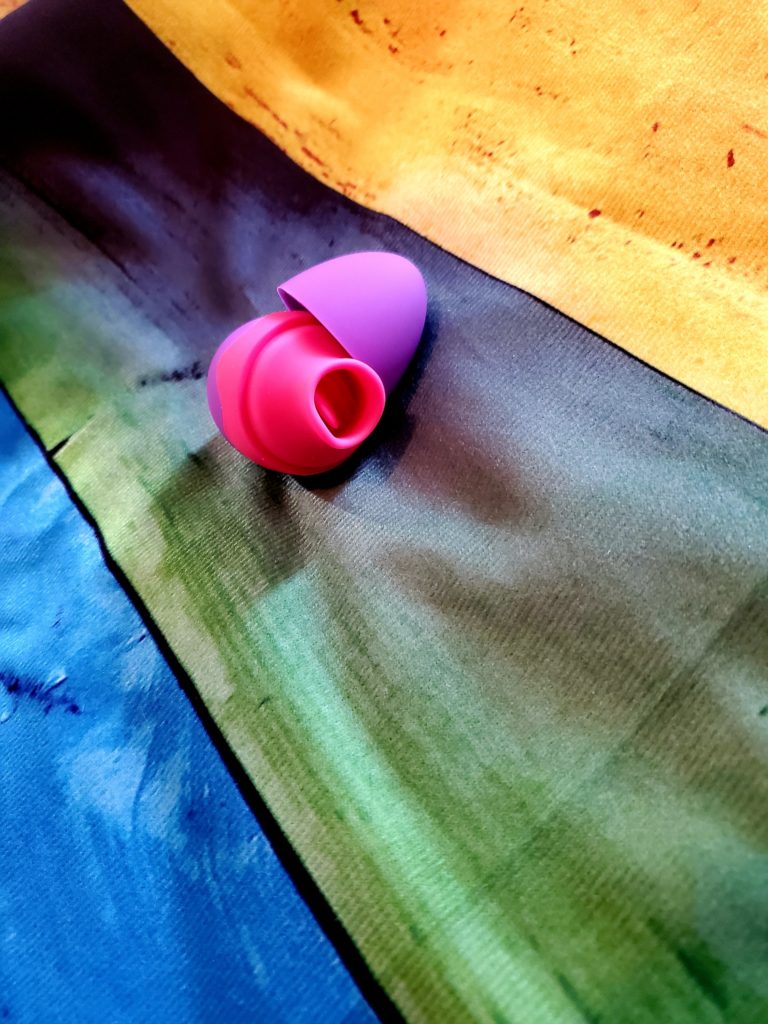 Initial Thoughts
I love Blush as a company. Check out more of their toys here. They make a ton of options in not only vibrators, but also dildos, plugs, rings, strokers and more! Tons of colors and in a great price range. These are great toys to try out different sensations and whatnot without breaking the bank. I also know I enjoy fluttery sensations, so I was excited to give this a try. I have enjoyed a lot of oral sex or more specifically cunnalingus simulators although they range from toys that look and feel like exact copies to toys that truly give unique sensations.
Pros
Because this toy is so small it makes a great option for folks looking for small vibes for travel or discretion. It literally looks like a little egg when closed and is very quiet when turned on and also while it's being used.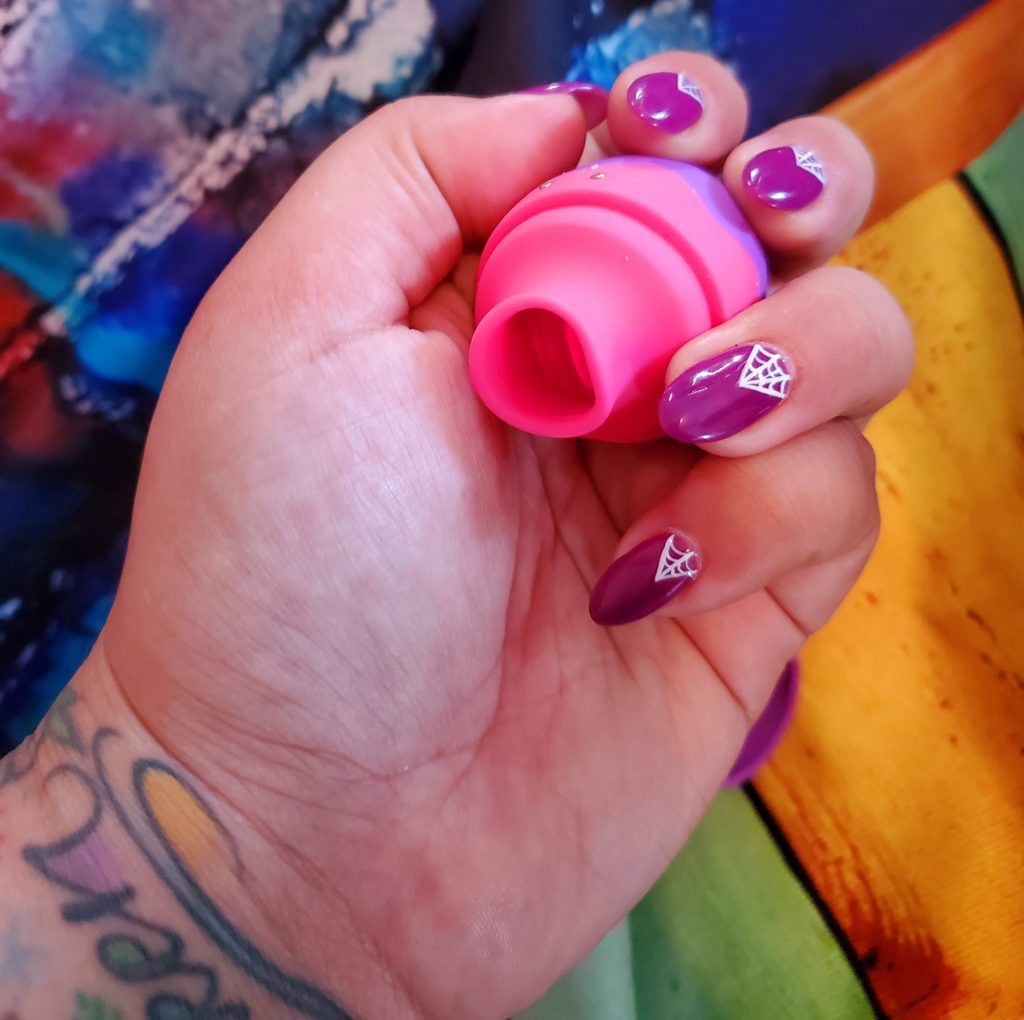 The fact that it is literally a mini egg that cracks open is a very cute giftable design. It's also super affordable, for something that is not only rechargeable but made out of body safe materials.
Get your own Aria Flutter Tongue here
Cons
Unfortunately this toy did not work for me. Because the flicking tongue part is in a silicone cone that is not very big I could never get the positioning to be anything more then a tease. Which honestly is how I plan on using this. For me it's not a toy that can get me off but would work great as a warm up toy or a orgasm denial scene.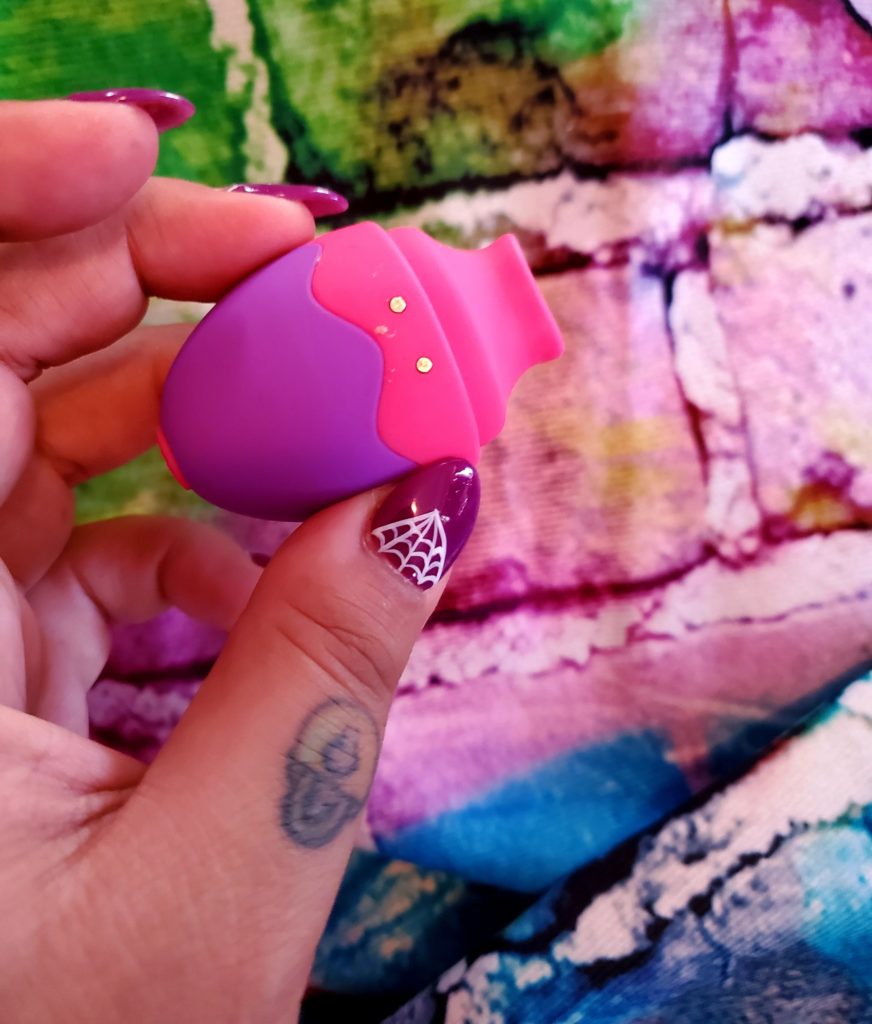 The charging points are also very flat, so you have to perfectly arrange the toy on the charger. One roll of that little egg and it's not charging at all, so be mindful of how you lay this toy down when you're trying to charge this.
Final Thoughts
If you're looking for an inexpensive toy that has a fluttery tip in a really cute package then this toy might work for you. The one main thing to take into consideration is if you think you'll be able to get your clit into place in it's very small cone. Otherwise you'll want to look into larger fluttery toys or expect to use this in an orgasm denial scene.
Get your own Aria Flutter Tongue here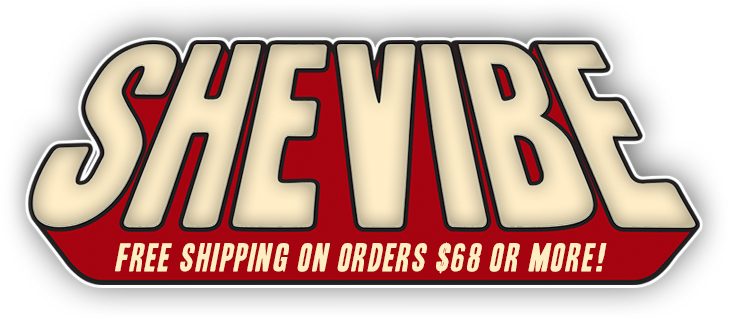 This toy was given to me by SheVibe for an honest review. All thoughts and opinions are my own. The links are affiliate links, if you buy something you won't pay a penny more but I'll get a small commission. Thanks!