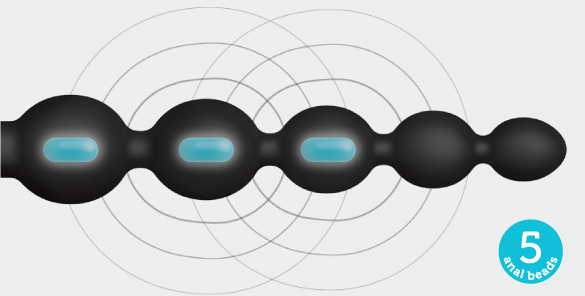 (From their Site about the toy)Meet b-Vibe's latest masterpiece — the Cinco Anal Beads; The only premium set of vibrating anal beads that feature five flexible tapered beads, an easy grip handle, three powerful rumbly motors, and a remote control that works up to 30 feet away. Experience the pleasure of 6 vibration levels and 15 vibration patterns, perfect for anal enthusiasts who enjoy deep and powerful sensations. Cinco Anal Beads are premium XL anal beads that feature five flexible tapered size beads, an easy grip handle, and three powerful rumbly motors.
​

Specs!
8.2" x 1.3" soft, seamless silicone anal beads with three powerful motors
6 vibration levels & 15 vibration patterns
Remote control technology that works up to 30 feet away
Hypoallergenic & body-safe materials; Phthalate-free, latex-free, non-porous
Splash proof & shower friendly
Lithium Ion Battery runs 1 hours on a single charge
USB rechargeable – empty to full in 2 hours
Battery Level Indicator flashes when charging is required
Travel lock
Travel-Ready Design – product arrives in a convenient, discreet travel case
1 year hassle-free warranty
​First Thoughts
I love B-Vibe as a company and really enjoy the feel of their motors in my hand so I was very interested to find out how it feels in use. I am also an intermediate anal participant so I was curious to see how I could handle not just the size, but also the strength of the vibrations in the backdoor which I have never tried.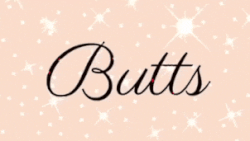 Pros: It has incredibly smooth silicone which feels great going into the body and almost feels like it requires less lube because of the lack of drag on the material.
(Just don't forget you need to use lube regardless of how smooth because the backdoor doesn't self lubricate!! Read more here)They are also super flexible, which I especially appreciate for a backdoor toy. When toys are too stiff for the backdoor particularly I feel like it can be almost painful for me. Typically vibrating anal toys have the motor running through them which makes them very stiff, Somehow they figured out a way to make strong vibration in a flexible toy!
Get your own Cinco Anal Beads from B Vibe here
The flexibility allows it move ergonomically with my body which made inserting all of the beads a pretty simple feat.
The way the bead is tapered makes insertion really easy, and the bead shape makes it easy to stop wherever the user is comfortable length-wise. So even though it is a pretty long toy you can stop wherever you feel comfortable. So it makes it a great toy for beginners and people who are more advanced in their anal play.
The remote makes it a really easy solo toy, on top of the obvious use of using it with a partner and having them control it. When it's inserted you don't have to reach behind you to potentially fumble with the button because the remote can completely control the settings of the toy.
​So this is great for folks who might have a bigger body like me, or even mobility issues.
Also of note, it was the easier remote to sync to the toy. Sometimes I've had issued with other brands remote control and syncing them to the toy. This was probably the easiest one I've ever experienced!
Get your own Cinco Anal Beads from B Vibe here
The waterproof feature is an added bonus because anal exploration is great in the bath or shower, because it makes clean up so much easier. You're also typically relaxed and already touching your body in the shower or bath so it makes it an easy transition to butt stuff!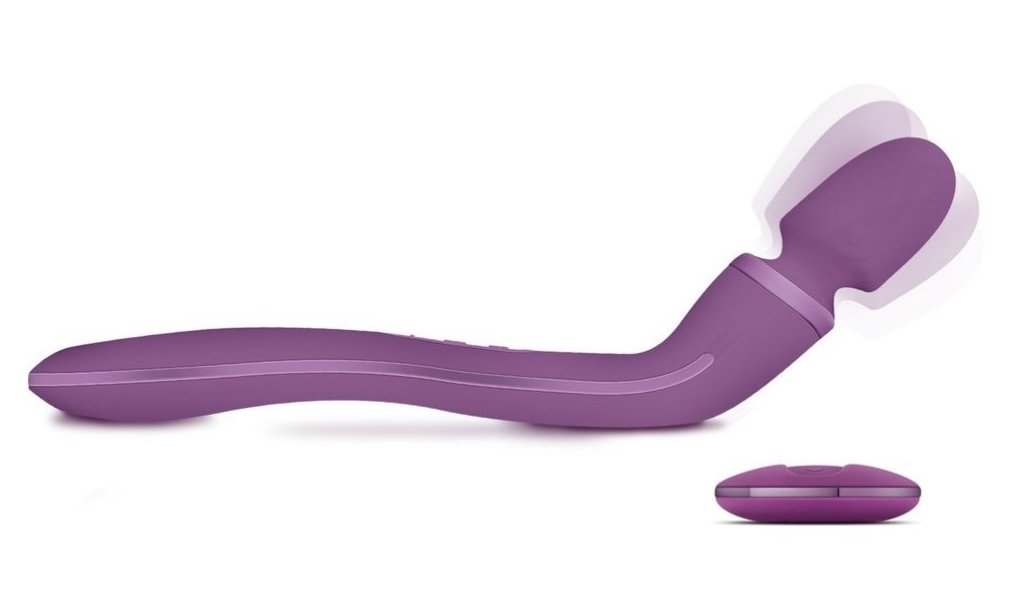 Cons: Because it is a luxury toy, the price reflects that.
So while it is worth the investment it might be cost prohibitive to someone who isn't sure they want to invest that much money into a sex toy.
They might look slightly intimidating to newbies but because you don't have to insert the entire toy it is actually a great start toy as long as you don't mind it hanging out of you a bit if you only want a couple of the beads in you.​If you turn them on accidentally you'll have to charge them more often. The button has a light touch and sometimes you'll tap it and it'll be receiving for the remote but not completely on and that tends to run out the battery. So just be mindful, it has a light so just always make sure the light is off!
Besides those few considerations, the Cinco is a great toy and I really don't have any complaints.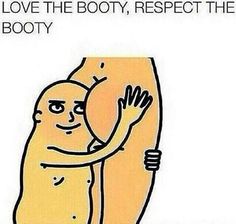 Final Thoughts: From the packaging, to the travel case, to the smooth silicone this toy is worth the investment for people who not only enjoy anal beads, but strong vibration.
Pro Hack: I used them as a underwear vibe. the beads are strong enough and quiet enough to do that and it was fun having a very different texture rubbing up against my bits. If you're not someone with a bigger body this might not work for you, but try putting the beads against your vulva and see rubbing them that way and see how it feels.
Because they're silicone you can sanitize them between backdoor and front door use. Just make sure you don't go back to front without cleaning them with a toy cleaner or antibacterial soap!
Get your own Cinco Anal Beads from B Vibe here
I received this toy for free in exchange for a review. All thoughts and opinions are my own. The links are affiliate links, if you buy something you won't pay a penny more but I'll get a small commission. Thanks!