We all know rule 34 of the internet. Or if you're unfamiliar with "the rules of the internet" it is a list of general concepts and agreements of the internet. Rule 34 says that "There is porn of it. No exceptions". This means that you can think of anything at all, and somewhere on the internet, there will be some form of porn centered around it. And yes there is Animal Crossing porn. If you don't believe me then check this Vice article out.
While this isn't about porn per say. This is the kinky adults guide to bringing BDSM fun into your Animal Crossing experience. Especially now with all the social distancing happening and folks staying home and trying to connect in new virtual ways, the kinky folks are usually on the cutting age. They don't call them pervertables for nothing! If you've seen the Black Mirror's Striking Vipers episode. It is about an adult video game with virtual sex and real-life drama. This doesn't connect to you quite so deep, but this could be some kinky fun for a bit. Fighting games are inherently homoerotic and can be confused for an S&M dungeon, because the air is constantly filled with screaming, "UGH! YES! NO!" but how can we do that to Animal Crossing?
Dress the part!
There are tons of ways to customize the way your character looks in Animal Crossing. So turn out looks to your kinky hearts delight.
Check out this Reddit thread for some ideas, or a good place to ask for help building your dream outfit or decoration. Or if you're artistically inclined, create your own designs and please share them with the rest of us kinky folks!!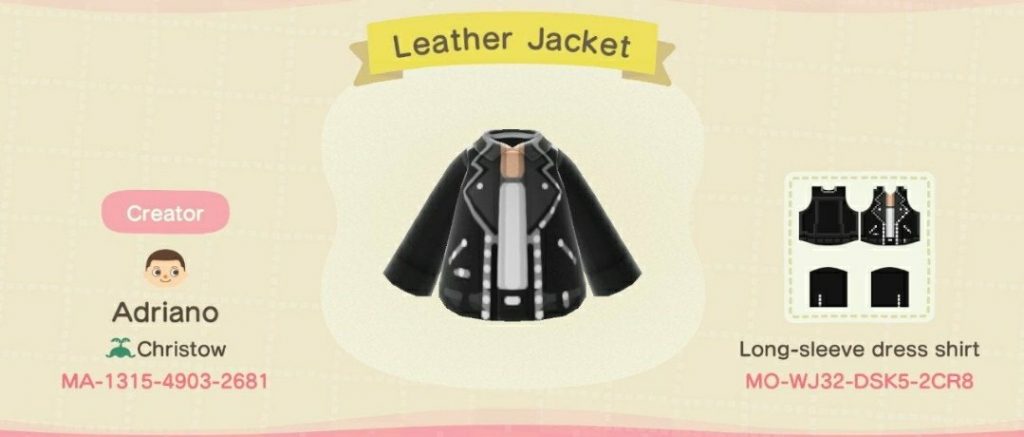 There's tons of furniture and decor to make your kinky dungeon happen, or you can make your own. Truly the limit is your imagination. The easiest way to start out is use the camp fire to add some mood lightning to your house.
Tribute your Top
Resources are the name of the game. The more fish, bugs, and fruit you collect the more bells you get. Bells are the Animal Crossing version of money and this is how you can expand your house, add bridges or inclines, and buy clothes and house goods. So the obvious choice would be to give your top gifts of either straight up bells, or the items that sell for the most bells.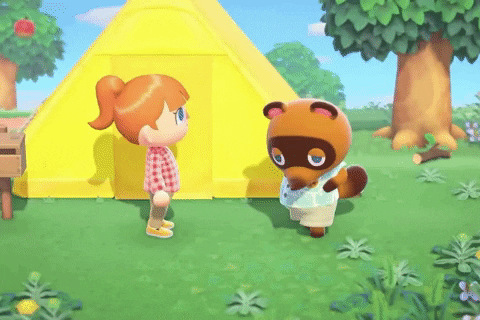 Without even leaving your island there's an option to send mail straight to a friend's mailbox on their home island. You can attach a gift to each letter, too! So start gathering supplies to show your top who cares about them.
Punishment happens
On the other hand punishment happens in a scene. There are absolutely ways to punish someone besides taking resources. Ruining someones flowers is a great punishment for subs who don't follow the rules. Gardening plays a big role in Animal Crossing: New Horizons. It's a way for you to decorate your town or encourage certain insects to spawn. It's also a way to increase your island's star rating. Running through the flowers can ruin the host's flowers for days; even with the help of watering, they'll have to wait for them to blossom again.
Another way to punish a sub is to chop down trees, dig random holes or break up rocks. Or plan a kink party and invite your friends to mess with your subs island. This is where Dodo Codes come in: Only those given a randomly generated code can visit.
The worst punishment of all is to leave and return from their island multiple times in short succession Every time someone arrives or exits, it forces all visitors, and the host, to watch a short cutscene.
Impact play
Did you know you can hit people in Animal Crossing? You can! Nets, are the most effective. You can even gather up your top friends and gang up on your sub for some good old fashion hitting. Only down side is there are no bruises to admire after your impact scene is over.
Restraint them
Fencing someone in, digging holes, or even planting trees around their house is another option for bondage. It restrains that player into a small area, and voila, bondage! Yes they can get out, but so could subs IRL. If they remove themselves before you allow them to just give them consequences.
Dirty Talk
The text works, and you can laugh and yell at pother players. Keep in mind that you can report people by pressing the minus button and all dirty talk should be between consenting players. Want ideas for dirty talk? Read more here.
There's even a non verbal communication option in New Horizon. Emotes are called "reactions". Sometimes chatting with the text can be annoying (though the Nintendo Online App that lets you use your phone keyboard can help lessen some of those issues). The reactions can be a fun and easy way to display how you feel.
Social Distancing Together?
Maybe you're one of the lucky few that lives with your nesting partner and you can be there in person with them while they're playing Animal Crossing. Make your partner play the game while you tease them. You can set all kinds of orgasm goals. Think of it this way, instead of getting nook miles for catching fish, if your partner catches a certain number or specific fish it grants them an orgasm! The possibilities are endless.