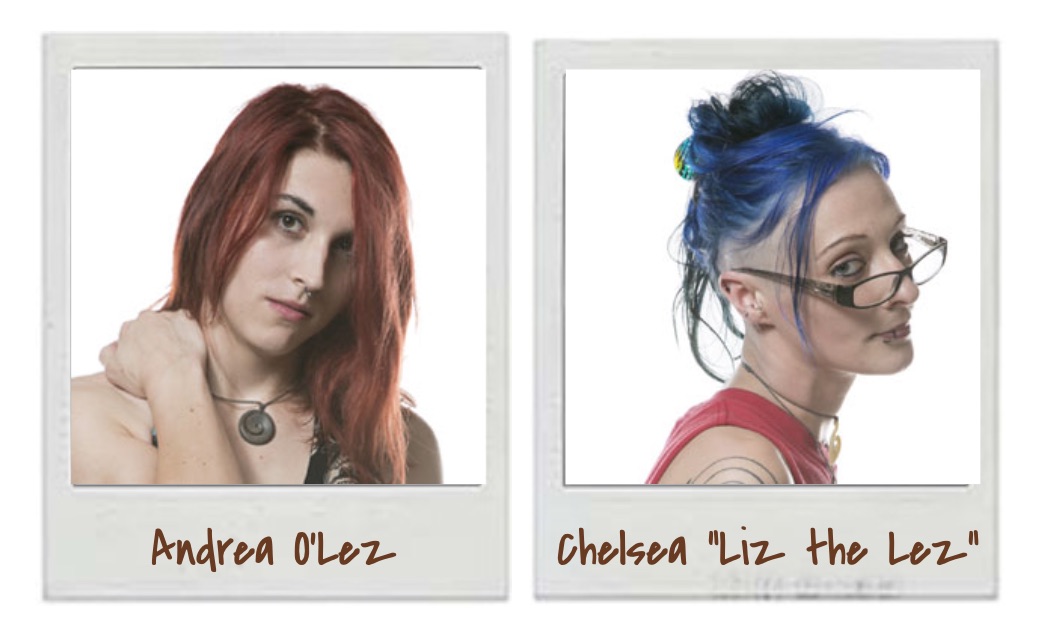 Porn Review
Crash Pad Episode 244: Andrea O'Lez and Chelsea "Liz the Lez"
"Lez be honest, Andrea O'Lez and Chelsea 'Liz the Lez' are the hottest thing to happen in the Crash Pad since… well, since last episode, because everyone's ALWAYS hot, but you know what I mean. Chelsea takes loving command of Andrea's ass before straddling her face and coming hard. After a little 69ing and some fierce cowgirl grinding, Chelsea fucks Andrea with a vibe 'til they both collapse in a sweaty heap. Careful: It might be more Lez than you can handle."

(click to go to this episode)
First of all both of these femmes are super cute! So let's just jump into the sexy times!
I also justt want to mention hearing the Crash Pad intro music has become pavlovian for me. My body knows it's going to get turned on.
The way Andrea is closing her eyes and really enjoying what's happening, along with those sexy sounds are adorable and hot!
Compliments as dirty talk is my fave. Nothing turns me on more then someone telling me how great my ass is! The onscreen chemistry is perfect. Liz the Lez calling Andrea good girl the whole time was swoon worthy, but seriously Andreas moans are the best. If anyone needs to see dirty talk tips, look at Episode 244.
Check ins, dirty talk and moans oh my! If andrea is faking it, then I need to take acting lessons! Watching her moan into Chelseas pussy was such a turn on.
Watching them both come to a climax in unison was a beautiful thing.
If you need to know how to ride someone, again watch this episode. great rhythm and control and strong pelvic floor! Multi orgasmic and it's a beautiful scene to watch. They both have cum so much I've lost count.
A little movement with a toy inside of someone can sometimes be exactly the right amount of stimulation. All in all super sexy episode with tons of chemistry, dirty talk and cumming!!!